Many new Vegas residents rent before they buy
February 14, 2016 - 5:05 am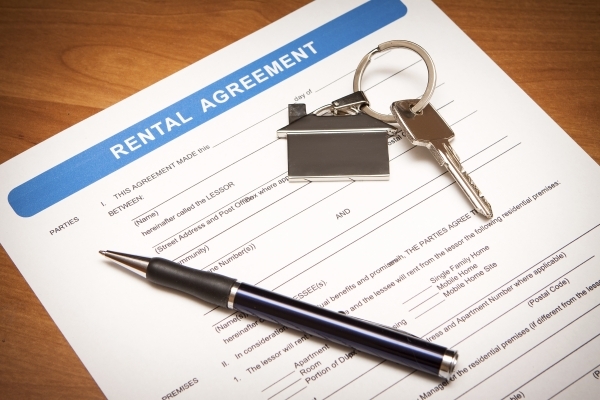 The Greater Las Vegas area population is on the rise.
According to Brian Gordon, Principal with Applied Analysis, more than 61,000 new applications for a Nevada driver's license were recorded over the past 12 months.
Based on that number, he estimates 5,100 new residents move into the area each month.
As new residents move in, renting instead of buying is proving to be a viable option — especially since they are moving to an unfamiliar area.
"Many people do decide to rent in Las Vegas before purchasing a home here," said Kami Zargari, owner/broker of Triumph Property Management. "Because it offers them the ability to get to know the area and learn more about what they really want in a home before committing themselves financially to buying a property."
According to Zargari, the area's rental market is not restricted to a single age demographic.
"There is no specific age group that favors renting over the other," Zargari said.
"We're seeing people from all generations including baby boomers and Gen X. These groups would traditionally be owners."
Brandy White Elk, broker and owner of Innovative Real Estate Strategies says she never equates renting as a negative because every potential homeowner has their own goals.
"Depending on the age groups and life events, renting can be a good way to set goals to achieve homeownership," Elk said.
Jennifer Simmons and her family have rented in the Henderson area for the last four years.
"We're not ready or sure if we want to commit purchasing another home," Simmons said. "Renting has allowed us to find better schools and a great area to live in that we would not have invested in prior to renting."
Another advantage, Simmons noted, is not directly paying property taxes or homeowners association fees.
Eric Ludvigsen, Realtor with the Ludvigsen Group at East Street Realty estimates 20 percent of people who contact his company are looking to rent.
"I've had in the past year a handful of clients that either had a home to sell, had credit issues to correct," Ludvigsen said. "Or were moving here and weren't sure about where they would want to live."
According to George W. Trombley, broker with Blackbird Realty and Management Inc., renting instead of purchasing a home has become more of a trend since the recession.
"In my opinion, the rental market is very strong here," Trombley said. "Buyers are much more cautious now and it is much easier to lease than it is to buy."
Trombley noted that qualifications for getting a mortgage are harder to meet than a qualification for a lease.
"Lenders have standards for minimums of employment history, rental history and many other items in order to fund the loan," Trombley said. "The buyers who are owner-occupants we deal with have been here for a year or two."
Renting offers residents other advantages including ease of leasing, time frame and flexibility.
"The amount of time it takes to find a home to purchase, qualify for the property financially, negotiate the deal, jump through all the hoops to obtain the loan, get the property appraised and close escrow," Trombley said. "That is a lot of stuff to do when first arriving in town and finding a place to live. Leasing is easier."
"Remember leases last for one to two years," Trombley said. "Mortgages last for 15 to 20 or even 30 years. That is a factor."
Data provided by Trombley from the Greater Las Vegas Association of Realtors indicated 1,193 single family homes available for rent in the greater Las Vegas area.
"There were 3,898 units for sale," Trombley said. "So there are three homes for sale for every house that is available to rent."
Zargari's advice to anyone considering renting is to write down all the things they want in a rental property.
"Including location, square footage, bedrooms, bathrooms and amenities," Zargari said. "Because a qualified property management company can help you to find the Las Vegas rental that meet all of your needs and requirements."
Trombley suggested subscribing to a local newspaper to read the Real Estate Section along with learning about the community through local media.
"The benefit in renting first means you will have time to learn about the entire Las Vegas Valley and surrounding area, the traffic flows, the distances to your favorite areas or places to shop before buying a home and committing to the neighborhood for 15 to 20 years.
"After living here in a rental for a year or two you might decide that moving closer to your job, or the lake might make be better for you," he said. "The only potential negative in leasing before buying would be that home prices rise over time."