Ascaya receives major architectural honor
December 22, 2017 - 12:33 pm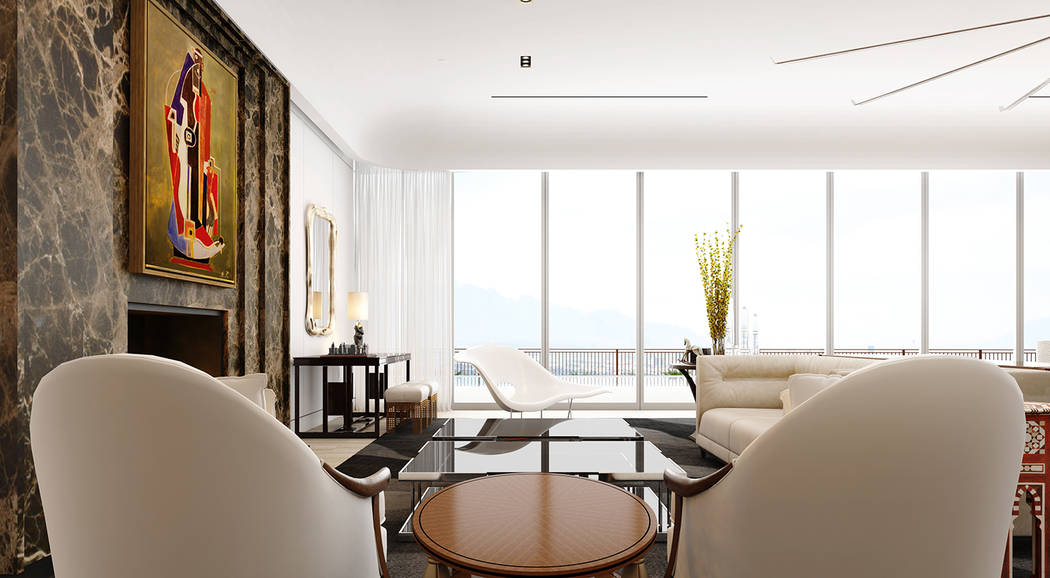 A private residence at Ascaya has received the community's first American Institute of Architects (AIA) design award. Henderson architect Daniel Joseph Chenin received a citation award for design excellence in the Unbuilt Architecture category for his Ascaya design at the 2017 AIA Nevada Design Awards.
The program recognizes AIA Nevada members and their projects throughout the world.
Projects must exhibit exemplary skill and creativity in architecture, as well as a strong sense of place, ecology, history or purpose.
"To be the designers of the first major architectural honor in this vibrant community that is dedicated to truly stunning architecture is an honor in itself," said Chenin, principal of Daniel Joseph Chenin Ltd., a boutique multidisciplinary design studio. "The inspiration for this project stemmed from ancient desert courtyard configurations, which effectively combine environmental control in hot arid climates with protection and privacy."
Ascaya is known for its commitment to stellar architecture, portrayed through a unique desert contemporary style that is accentuated by the rich Southern Nevada beauty. Chenin's team took this commitment to the extreme when they developed the interior aesthetics of the 6,000-square-foot home, which manages privacy and beauty while capturing the expansive views of the Las Vegas valley.
The AIA award is one of many examples of Ascaya's commitment to captivating architecture. This fall, Ascaya partnered with the UNLV School of Architecture to showcase the architectural design work of five aspiring students. Ascaya is also home to designs from several world-renowned architecture firms, including Richard Meier &Partners, which has famously designed work showcased at The Getty Center Museum in Los Angeles, as well as Swaback Partners, Marmol Radziner, Lake Flato, SB Architects and Hoogland Architecture.
"At Ascaya, we are committed to curating the very best in desert contemporary architecture and design," said Sales Manager Darin Marques with Shapiro and Sher Group, Berkshire Hathaway HomeServices, Nevada Properties. "Every home, whether a private residence or Inspiration Home, is carefully selected to ensure it furthers the design aesthetic of the community as a whole. We are proud to bring this new level of luxury living to our home in Henderson."
Ascaya has several private residences in design and construction, with its $25 million clubhouse now open to residents. Inspiration Homes from Marmol Radziner and SB Architects are complete and available for private showings.
To learn more, visit ascaya.com.
Nestled into the desert landscape, Ascaya is a collection of 313 estate sites that will boast Southern Nevada's most coveted and opulent housing development. ASCAYA is located nine miles south of the Las Vegas Strip on the McCullough Range in Henderson. It rises nearly 1,000 feet above the Las Vegas Valley and features breathtaking views of the city and surrounding mountains. Follow Ascaya on Facebook, Twitter and Instagram for the latest news and updates.