Columnist Barbara Holland celebrates 25 years of HOA QA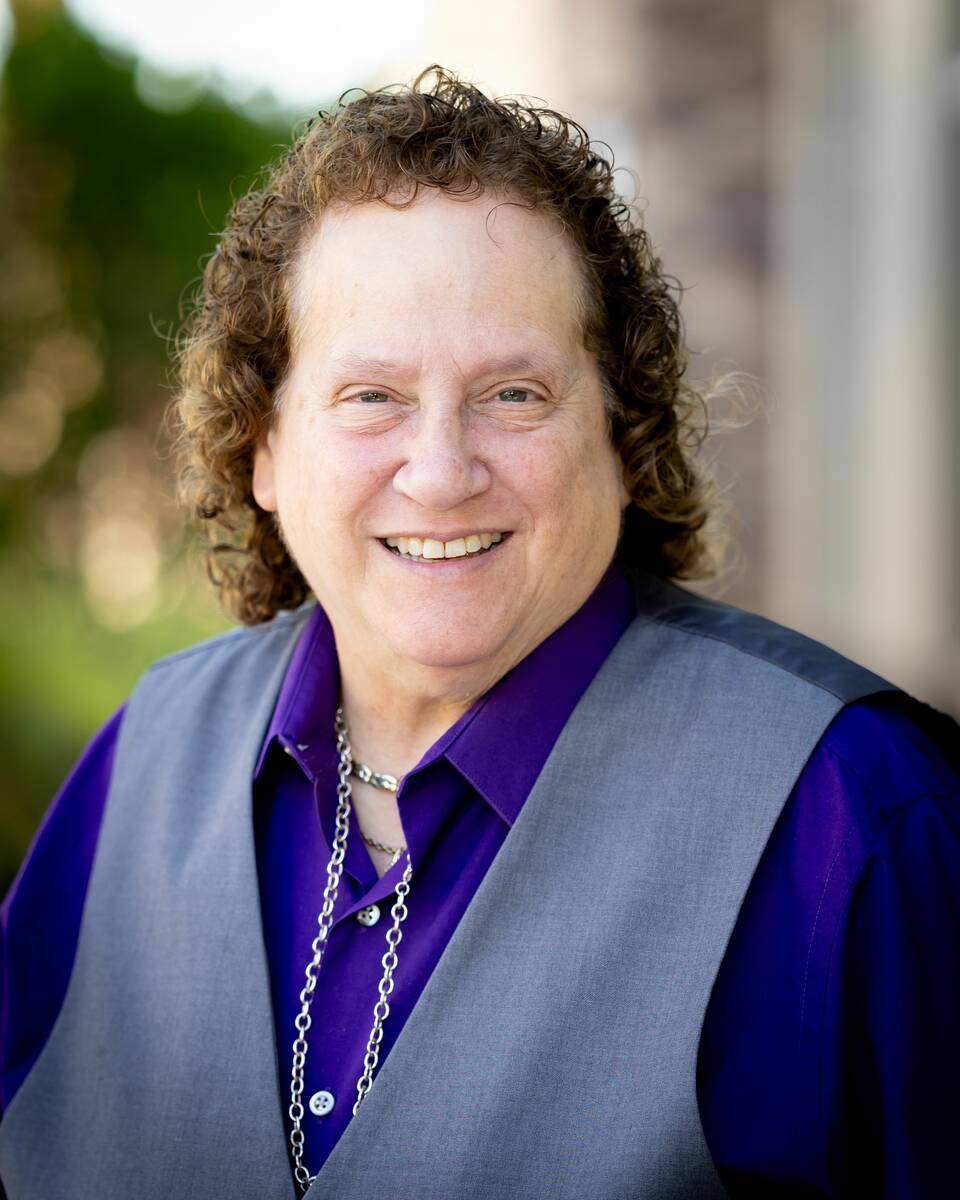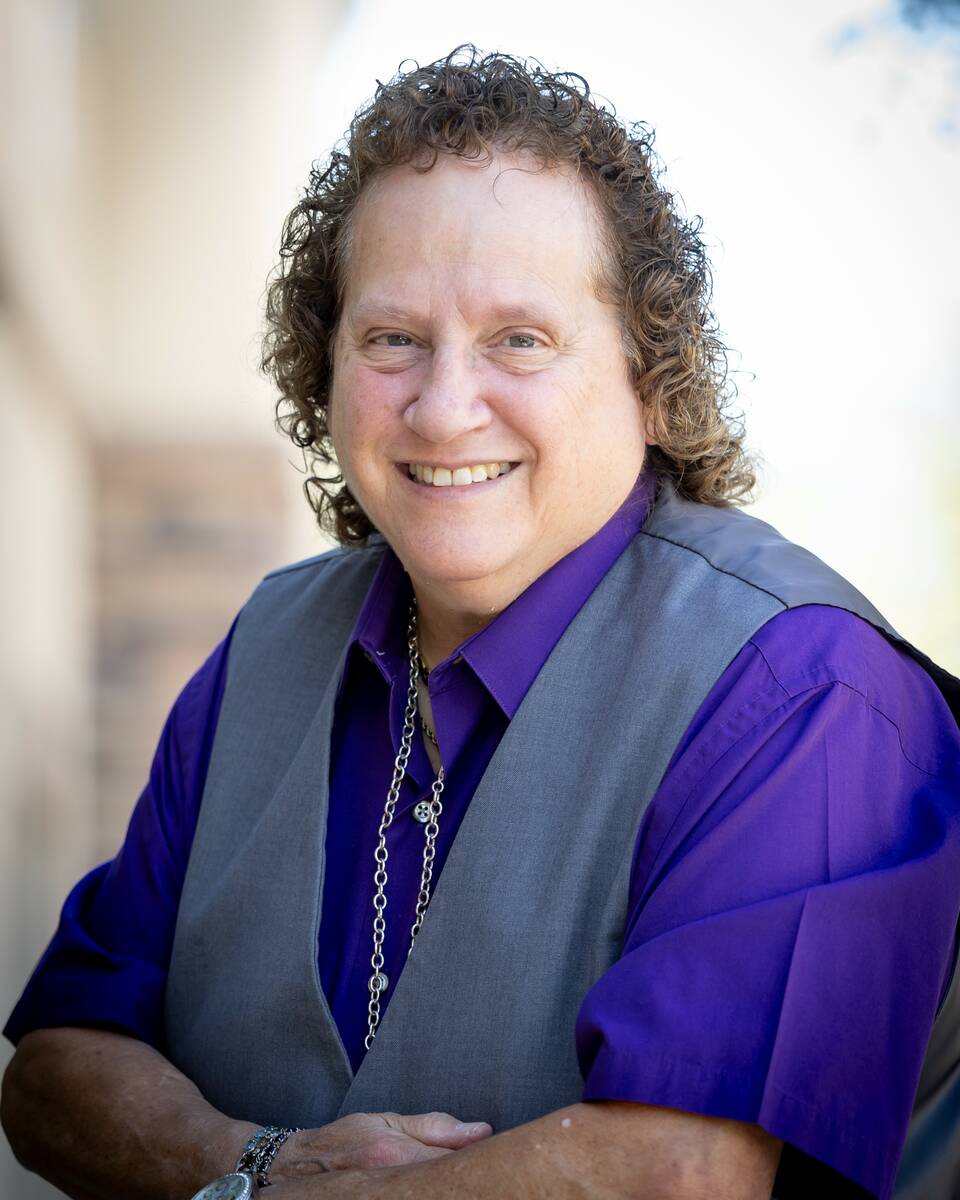 Columnist Barbara Holland reached a milestone.
For over 25 years, Holland dedicated her time and expertise to Las Vegas homeowners's concern through her column, which is published on Sunday in the Las Vegas Review-Journal's real estate section.
"I answer all the questions sent to me," Holland said. "The people who are writing want answers. The topics I cover pertain to real estate, specifically homeowners associations. Both in terms of the management and operations and living in an association. If I can help resolve a problem, it makes a difference."
Holland has written over 6,000 articles while helping thousands of residents navigate issues within their community. She's received letters from homeowners, attorneys, judges and real estate professionals, never shying away from hot-topic issues such as Airbnb and short-term rentals.
She averages four volunteer hours a week researching and answering letters for this community project.
"I can get up to 10 questions weekly," she said. "I write the column on my own time to help people."
Her advice is straightforward, sometimes comedic, but always directed at her audience.
"I take it humbly that people have given me that type of recognition," Holland said. "Las Vegas and Nevada have been good to me, and my column is a way to pay back."
Some of the craziest stories published came from Holland, herself. Her amusing mock stories were published on Christmas, Thanksgiving and Halloween. An April Fool's Day story involved disappearing people and "X-Files" agents. It was written in the regular column format as an obvious April Fool's spoof, but some readers took it seriously.
"After it was published, we got several emails," Holland said, laughing, "We had to do a follow-up. Occasionally, you need to have humor. We've had some fun over the years."
Her column sometimes served as a bully pulpit, informing the public about proposed legislation and its potential impact. One example came following the passing of the Virginia Graeme Baker Pool and Spa Safety Act in 2007. Holland's column resulted in a packed house at Southern Nevada Health District and changed the course of action.
"The Health District wasn't letting anyone open their pools," said Nevada property manager Brenda Lovato, Holland's colleague and friend, about the county having to develop a response to the federal act. "Barbara forced them to decide what's acceptable so we could open the pools."
In addition to her career as a columnist, Holland is a property manager, author, educator, entrepreneur, expert witness and licensed supervisory community association manager.
Alongside her column, Holland considers her most significant accomplishments to be raising two daughters and her granddaughter, owning two successful businesses and her dedication to providing inroads for women within the real estate industry.
After graduating from the University of Massachusetts with a BA in American history with a minor in government, Holland earned a master's degree in American history from the University of Connecticut.
She originally wanted to pursue a career as a civil rights attorney. But as it turns out, she "fell into" real estate and property management. Despite finishing top of her class with honors at both universities, she struggled to find employment in the 1970s.
"The country was in a major recession," Holland said. "A lot of my classmates couldn't find jobs. I worked at a grocery store and rented a bedroom from a woman named Ms. Katy."
Her career started when she read an article about opportunities in real estate investment. Holland called Webster Management Co. and convinced the office manager to interview her for an open receptionist position.
"She didn't want to interview me because she thought I was overeducated." Holland said. "The job paid only $100 a week, which is not much money. I convinced her to let me come and I got the job."
Her tenure at Webster led to Holland getting her real estate license and opening her Invest Management Group (IMG) at 24.
In addition to starting her firm, Holland began writing for various magazines. Her articles captured the attention of some federal government officials.
"They saw my articles on energy conservation and asked me to speak," she said. "That is how I ended up teaching."
In the late 1970s, Holland and her husband, Andy, left the East Coast and moved to Las Vegas, where she joined Levy Realty Co. as its director of property management. She remained in the position for seven years.
Lovato was one of Holland's first hires at Levy.
"Barbara is a mentor to me," said Lovato, who credits Holland for her career in property management. "I learned a lot from her. She is a powerful woman and I wanted to be like her."
In the mid-'80s, Holland opened H&L Realty &Management Co. with her partner, Andrew Levy. They managed and supervised operations for more than 5,000 residential units and 400,000 square feet of commercial space.
"Everybody knew who Barbara Holland was," Lovato said. "She brought professional property management to Las Vegas."
A proponent for education, Holland established an Institute of Real Estate Management Chapter (IREM) in Las Vegas with the approval of the National Governing Council. She spent years educating professionals in the industry to create a Commercial Property Management (CPM) chapter. In addition to being the first local IREM president, she was a regional vice president for IREM National in 1993 and president of Greater Las Vegas Realtors in 1996.
She spent years educating professionals in the industry and published articles in various national magazines and two textbooks on management for IREM and the National Association of Realtors.
Opening her successful firm and establishing a CPM chapter of IREM helped make inroads for other women to enter the traditionally male-dominated industry. She also was the first woman in the United States to receive the Academy of Authors award, the Louise L. and Yum Award for contribution to the field of real estate publication and service and the Lloyd Hanford Sr. distinguished faculty award for contributions in education from the National Institute of Real Estate Management.
"She did pave the way for women," Lovato said. "When I first went to IREM, it was mostly men. Now there are more women."
Holland sold her company in 2015 and worked as a regional director and later general manager for a large Nevada residential community.
Now she is concentrating her time teaching, consulting and giving her professional opinion on real estate issues as an expert witness.
Standing just 5 feet, 1 inch tall, Holland has a big personality. She proudly displays a poem by Robert Browning on her wall, which reads: "A man's reach should exceed his grasp, or what's a heaven for?"
"I don't know whether there is an afterlife," Holland said. "But you need to make the most out of life."
She manages to find time to enjoy life with her family. As with her professional career, her personal life is diverse. She loves camping, hiking, picnics, photography and traveling. A season ticket holder at the Smith Center, Holland appreciates the arts and theater, especially musicals.
In October 2022, she lost her husband of 47 years.
"Andy was the wind beneath my wings," Holland said. "With his support, I was able to accomplish many goals."
Through it all, she wants to be remembered for her passion for the profession, the love of her family and her sense of humor.
"I want people to know that I never lost my sense of humor," she said. "I love to dance and have a good time. I like to think I'm still a kid at heart and I don't want to lose that. I'm up for anything."