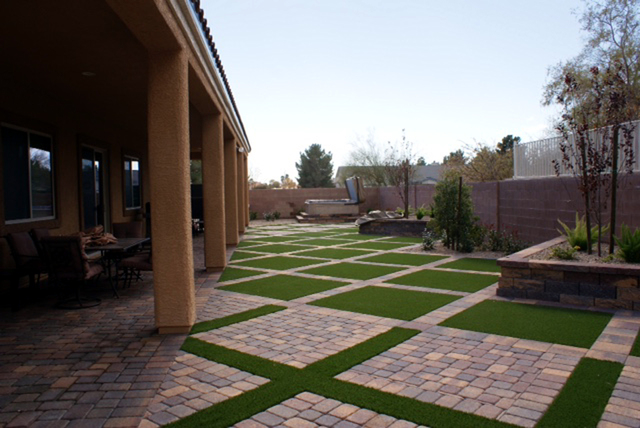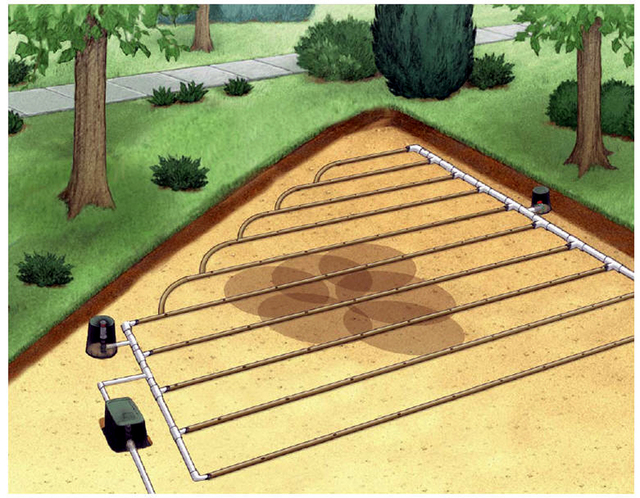 People always said anything can grow in Las Vegas as long as you water it. Grass yards — both front and back — were quite common at one time. Towering mulberry and fruit-bearing olive trees were the gold standard of contractors building residential communities. But when severe drought warnings and pollen counts began rising dramatically, environmentally conscious homeowners took notice and changed their landscaping preferences.
Grass was ripped out and converted to xeriscape yards featuring landscaping that reduces or eliminates a need for water from irrigation. Gravel replaced grass.
Drought-tolerant plants such as cacti, sage and evergreen bushes, brightly colored flowing lantana and African sumac and fruitless olive trees became very popular.
According to Houzz, an Internet-based home remodeling and design group, its 2015 "Houzz Landscaping and Garden Trends Study" of 1,600 homeowners surveyed found that more than half had budgeted $10,000 for their current or upcoming projects and hired professionals 56 percent of the time.
Their top demands, in percentages surveyed, were that outdoor spaces were easy to maintain (71 percent); easy to entertain in (60 percent); easy for the entire family to work, play, and/or be in (48 percent); easy to have privacy in (36 percent) and easy to cook/barbecue in (24 percent).
Mike Martinez, president of Newtex Landscape Inc. in Henderson, said many homeowners are now replacing their gravel backyards with a mixture of artificial turf and pavers so that the yards can be turned into multifunctional spaces where children can run around and play and adults can walk over and sit for entertaining.
"People are also getting into gardening and making 18-inch raised planters that they can sit on," Justin Van Cleef, design manager at Newtex, said.
Many pet owners, Martinez added, are having dedicated backyard areas designed for their animals, so as to limit their space while maintaining the majority of the yard for family use.
"We continue to tell homeowners to upgrade their front yard to build curb appeal," Martinez said. "If landscaping is done right, it represents 80 percent of the home's value."
Homeowners are upgrading their front yards by removing concrete driveways and replacing it, including pathways with custom pavers. Flowering plant materials and green scrubs are being designed around front entrances to further enhance curb appeal.
"We tell people to have a plan and have a professional help plan out their space for them," Martinez said. "There is nothing that looks worse than a bunch of ideas thrown together with no plan.
For privacy, homeowners are planting large trees such as Japanese blueberry and mountain laurels, said Roger Curry, account manager at Par 3 Landscaping and Maintenance.
Drought-tolerant desert plants and decorative plants in pots are also very popular, he added.
A fairly new trend in replacement for the typical water controller is a high-tech clock called a "smart irrigation controller." It uses sensors and weather information to manage watering times. According to the Southern Nevada Water Authority, these smart clocks reduce outdoor water use by an average of 15 to 30 percent.
The SNWA is encouraging homeowners to purchase these devices by offering a smart irrigation controller coupon for $200 to 50 percent off the purchase price of a qualifying clock, whichever is less. Information is available at www.snwa.com.
Andy Belingheri, territory sales manager with Jain Irrigation Inc., said the way these smart clocks work is that they are hooked up to a weather station and the clocks interpret climate and soil information.
The clocks then control water amounts and times, preventing over watering.
For people who want to keep grass yards, Belingheri said an advanced water system called a subsurface drip grid is available. This subsurface drip system is dug into the yard, covered with top soil and then grass sod is laid on top.
"Water comes out and seeps up to the grass," Belingheri said "There is no runoff or over spray or misting (from above ground sprinklers)… You can use half the amount of water with this system and it's more efficient."
Belingheri cautions homeowners who remove their grass to also plan new irrigation systems for mature trees. Over the years, trees roots have spiraled out from the trunk and been receiving water from the grass. Now that grass is gone, additional watering lines must be placed further out from the trunk to feed the roots.
"You also have to consider how many desert plants you will be planting," Belingheri said. "You may end up using more water than when you had grass. This is something you want to take into consideration and plan for."