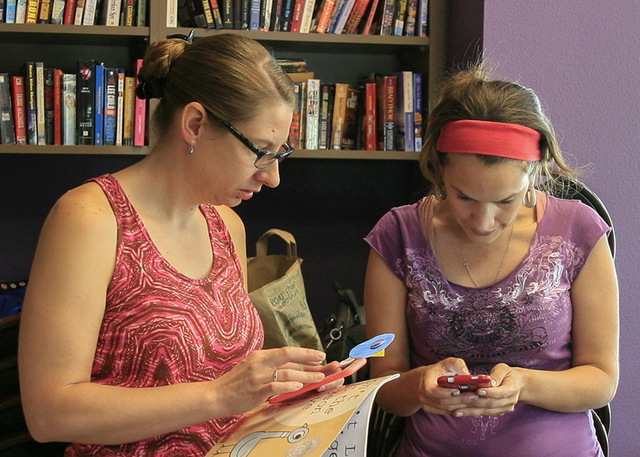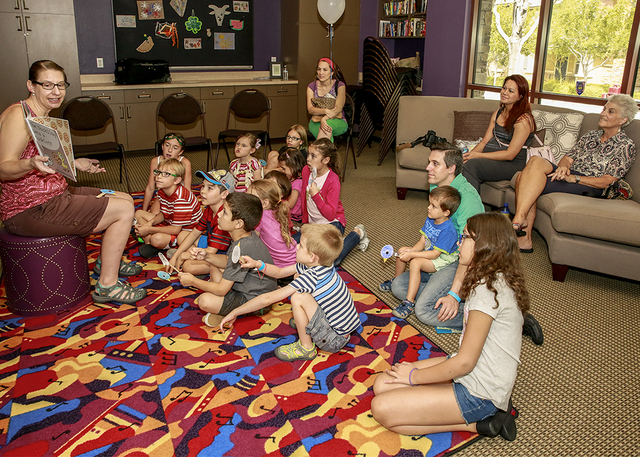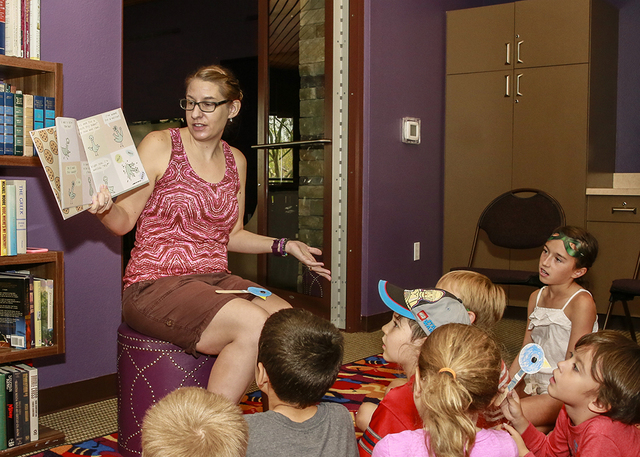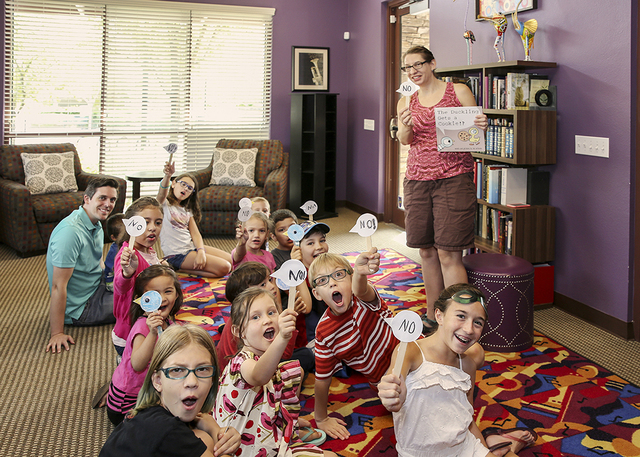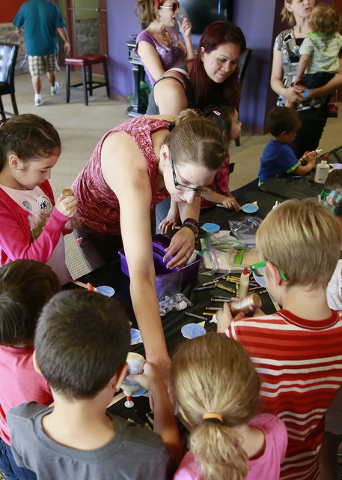 Moving into Inspirada in 2007, Barbra Konrad and her family found the community to be social and welcoming.
"Everybody knew each other," Konrad said about the Henderson master-planned community. "It was nice. It really felt like a community."
But, soon after moving to Inspirada, the economy took its downturn. Many of the friends they made left the neighborhood. Feeling alone and isolated, Konrad chose to take action rather than accepting the new status quo.
"I've always been of the philosophy that if you see something that you'd like to see different, don't just sit there and complain about it; do something about it," Konrad said.
Inspired by a former traditional mom's group, Konrad developed a different group utilizing social media for the community.
"I wanted a way for our community to grow together," Konrad said. "That is why I started the moms group, to help foster that sense of community that was present when we first moved in."
Konrad's use of social media at the time foreshadowed what is becoming a national movement of mothers using social media, predominantly Facebook, to network and build a sense of community for themselves and their children. This is becoming increasingly prevalent in area master-planned communities.
"I think moms are the most powerful community-shapers," Lindsay Hepworth, Inspirada resident since 2007 and a member of the mom's group said. "Their fierce love for their children makes them extremely motivated to create the best environment for them. When those moms get together, great things can happen."
According to a 2015 Pew Research report, social media networks have become a "vital channel" for daily interactions. The report states 75 percent of social media users, particularly mothers, use to social media outlets for parenting information and social support.
"It was the only way I had to meet friends when we moved here," Lisa Stark, member and an administrator of the MPC Anthem Highlands Mom's Group said. Stark moved to Anthem six years ago. "Being a stay-at-home parent can be very isolating, especially when your kids are too young for school or other activities. When I happened upon the group, it was a total lifeline."
Virtual communities like Inspirada Mom's and Anthem Highlands allow parents to get advice on everything from diapers to hair stylists.
"Knowing we're looking out for each other makes it more of a neighborhood," Konrad said. "Because the more we can do things together, the stronger we'll be and the happier we'll be here."
Konrad has seen members organize play dates and meet-ups as well as asking to borrow items or alerts about crime in the area, even to report coyote sightings.
"It's a little bit of everything," Konrad said. "Our group is a great way for people to have that built-in support system they might not necessarily have."
There are a few restrictions to joining the Inspirada group, and Konrad screens membership requests to ensure applicants meet the criteria to join.
"I screen the members for the safety of the group," said Konrad, who's had several requests from outside the area. "If you don't have kids and live in Inspirada, then you can't join."
Inspirada Moms has 215 members, and Konrad receives new applications each week. Anthem Highlands, which also restricts its membership to parents living the area, has 246 members.
"I think the best thing about our group is we're not discriminatory," Konrad said of the openness to moms and dads as members. "We do have several dads who are members, too."
In addition to building parent connections, the group also builds a sense of community for the area's children. Konrad enlists the help of other parents and sometimes the homeowners association to plan special events throughout the year. These events range from educational story hours for younger children to interactive teen events and, most recently, a family picnic.
"This is really a group for all of us," Konrad said. "We try and vary the times and events so we can reach everybody. We don't want to plan events just for a small fraction of the group."
Through the Anthem group, Stark found other women in her community who shared the similar interest in gardening.
"The five of us ended up starting a community garden together," Stark said. "The moms group was the only way we were able to connect with each other. We never would have found that shared interest otherwise."
Although not a formal function of the group, Anthem members help each other in times of need by creating and posting a meal train.
"I can tell you for me personally this was a huge deal," Stark said. "After my second (child) was born, I was very active in the moms group and we had meals delivered for almost three weeks. It was really amazing and such a gift during that time."