Master-planned communities promote active lifestyle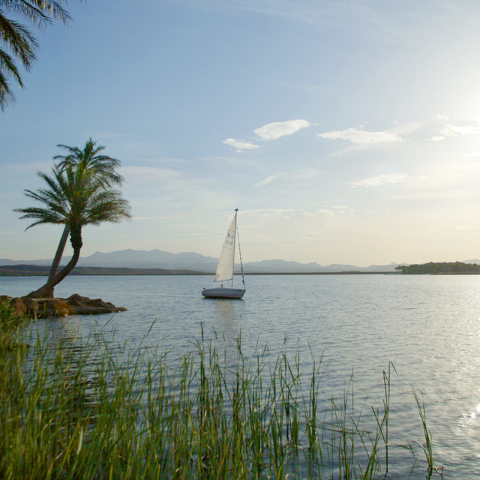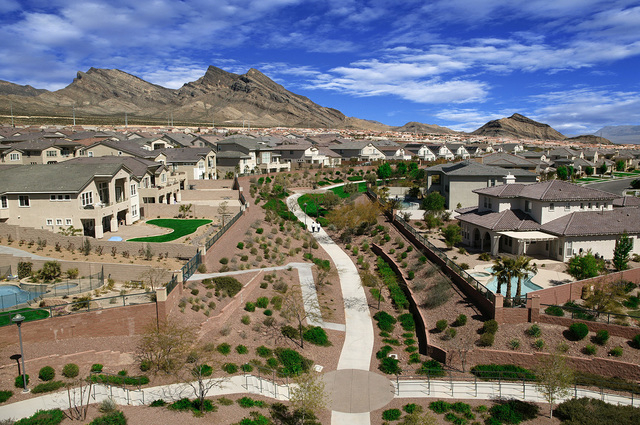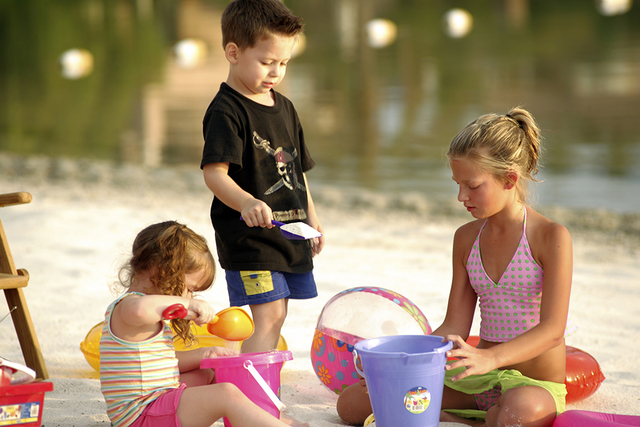 The evolution of master-planned communities brings with it a push for amenities supporting an active, healthy lifestyle.
"Today it is much more common to see walking paths and bike trails than it is to see golf courses and tennis courts," Urban Land Institute Senior Resident Fellow, Ed McMahon said. "Walking for pleasure is the single most popular form of outdoor recreation in the U.S. Multi-purpose trails also lend themselves to all the other kinds of linear activities that are so popular today: jogging, running, skate boarding, bicycling, cross-country skiing, etc."
Olympia Cos. Vice President of Development Chris Armstrong, developer of Skye Canyon, said his business spends a significant amount of time researching current market trends and analyzing other master-planned communities before deciding on the amenities offered in the community.
"There is a trend toward many MPC providing trails and parks within their developments," Armstrong said, who said most amenities are targeted to families.
"Our trails are not only an amenity but a way for homeowners to meet each other while participating in their favorite activities."
Armstrong said Skye Canyon has an extensive bike and hiking trail system. Its close proximity to Mount Charleston gives the community a unique partnership with Lee Canyon offering a special "Skye Canyon" resident ski package.
"Olympia Cos. takes it a step further by realizing that more people are living active and healthy lifestyles, so it was important to us to offer amenities to attract this demographic while still providing quality housing in a well-designed, thoughtfully planned MPC," Armstrong said. "One of the ways we achieved this is to connect areas within and near Skye Canyon's community by developing our Arroyo Trail network, our detached sidewalk and detached bicycle lane network for residents."
Summerlin, on the western edge of the valley, has long been known for its trails and parks. The 150-mile system has won national awards and is regularly ranked as the most important amenities by its residents in local polls.
The large network serves as a regional trail corridor and connects to public trails and neighborhood parks.
"Summerlin's extensive trail system is a model of efficient planning, design and public and private partnerships," said Jim Wood, executive board member of American Trails, which awarded Summerlin its first American Trails Developer Award in 2008.
"It takes public and private partnerships to establish a comprehensive trail network that provides access to trails from the doorsteps of American homes," he said in a statement on the group's website. "The role of private developers is more critical than ever, particularly in light of the fact that trails are the No. 1 community amenity homeowners seek when buying a home according to the National Association of Homebuilders."
Lake Las Vegas is the center of a master plan development with more than 2,000 homes.
This community, according to Lake Las Vegas spokesperson Patrick Parker, is attracting a growing number of residents of all ages who enjoy the year-round lifestyle.
The community boasts miles of open space for hiking and leisurely strolls and a variety of water activities including paddleboard, kayaking and a full-service marina.
"The addition of more aquatic, sports and recreational activities, and music and concerts on the beach and in MonteLago Village in the last three years has really changed and enhanced the overall experience for residents and visitors alike," Parker said. "This community is now particularly great for families."
Residents of Cadence, the more-than-2,200 acre master-planned community in Henderson, enjoy 450 acres of open space with unobstructed views of the Las Vegas Strip. With free Wi-Fi in all public areas, Cadence has a 50-acre Central park with a pond, 30 acres of walking trails and eventually a 100-acre sports park.
"Homebuyers are concerned with more than four walls when choosing a house to call home, including the amenities of the community where the house is located," Cadence spokeswoman Cheryl Persinger said. "Buyers look at how the community fits their lifestyle. For some, this includes outdoor recreation opportunities such as parks and trails. Families want to know children will have a fun and safe place to play, which underscores the importance of having parks nearby."
According to McMahon, there is a declining interest in golf courses as a master-planned community amenity.
"They are very expensive to build and maintain," McMahon said. "Many of today's younger buyers see golf as too time-consuming, too expensive and too difficult."
McMahon added that small farms and/or community gardens – for example, Willowsford in Loudon County, Va., Serenbe, outside of Atlanta and The Cannery in Davis, Calif. — are becoming a popular amenity in master-planned communities.
"I believe Agrihoods are hot because of the public's growing interest in healthy living, fresh and locally grown food and sustainability." McMahon said. "Also, as one developer said to me, "you can grow vegetables at the same time that you grow community."