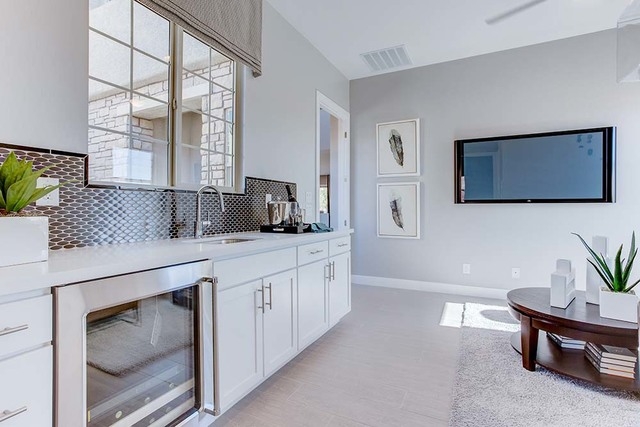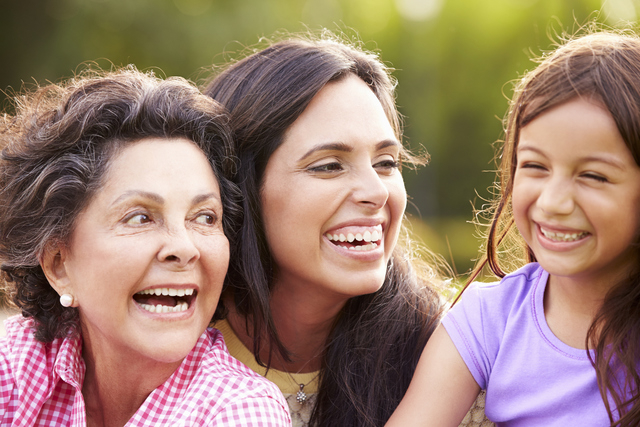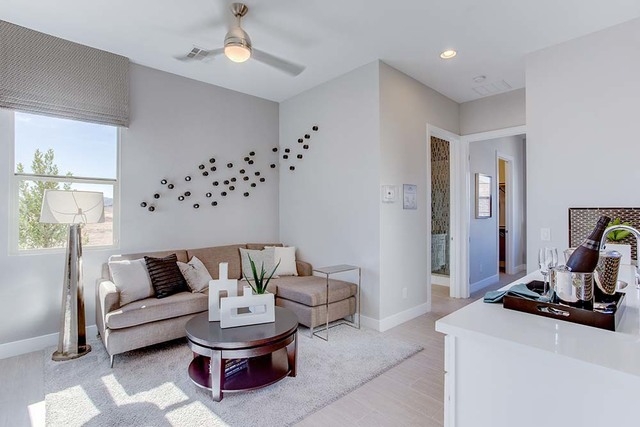 Multi-generational living is on the rise.
According to a 2012 Generations United study, more than 50 million Americans live in some type of multigenerational household; double the number of families who lived in such households 30 years ago.
In fact, Southern Nevada Home Builders Association 2016 President Frank Wyatt in a February Las Vegas Review-Journal real estate column wrote that in 2013 there were three homebuilders offering multigenerational homes in the Las Vegas Valley. Today, there are 10 — American West Homes, CalAtlantic Homes, Century Communities, Lennar, Pardee Homes, Pinnacle Homes, Pulte Homes, Touchstone Living, William Lyon Homes and Woodside Homes.
The recent recession along with the rise of life expectancy rates play a significant role in the steady return toward multi-generational households. In fact, according to the Pew Research Center, 20 percent of Americans 65 or older are living in multigenerational households, compared to 16 percent in 1990.
"Most boomers want to age in place," said Ed McMahon, senior Resident Fellow of the Urban Land Institute. "They also want to live close to their children.
"In addition, housing affordability has become a huge issue in all hot market cities," McMahon said. "By allowing, a second small dwelling on a single-family lots, cities could go a long way to solving the affordable housing problem while also allowing seniors to age in place."
According to an article on the Pew Research Center website titled "In Post-Recession Era, Young Adults Drive Continuing Rise in Multi-Generational Living" by Richard Fry and Jeffrey S. Passel; young adults play a significant role in the growth of multigenerational living and that "younger adults have surpassed older adults living in a multigenerational household." The report indicates one in four young adults, 23.6 percent live in multigenerational households, compared to 18.7 percent of young adults in these households in 2007 and 11 percent in 1980.
McMahon notes there are typically two alternatives for urban living: single-family detached house and a mid- to high-rise apartment or condo.
"American communities badly need what I would describe as "kinder gentler density," McMahon said. "It could help to accommodate multigenerational families and provide extra income for struggling middle-income homeowners."
In the Las Vegas area, master-planned communities are developing solutions to meet the demand for multigenerational living housing.
Peggy Chandler, senior vice president, Summerlin, said the Howard Hughes Corp.'s development of Summerlin has several neighborhoods offering multigenerational living options.
"Summerlin was envisioned from its inception as a multigenerational community that would be home to a broad variety of homes and neighborhoods in all styles and price points for a diverse resident population. As the nuclear family has evolved to include extended families, aging parents and boomerang adult children, our builders have added elements like casitas and multigenerational suites to accommodate the new norm."
The attached casitas and multigeneration suites offered in Summerlin typically include separate entrances, bedrooms with separate sitting areas, full baths and attached garages, according to Chandler. Some homebuilders also offer optional kitchenettes and personal washer/dryer closets.
"These attached enclaves allow for extended family members or long-term guests to have their own private space while still being connected to the family core in the primary dwelling," Chandler said.
Ryan Soucie, director of sales for Century Communities Nevada Division said about 25 to 35 percent of Las Vegas homebuyers are interested in multigenerational living options, including purchasing homes providing casitas.
"Many of our new homebuyers are seeking floor plans that have a casita, dual master bedrooms or bedroom suites to accommodate a multigenerational family of either an elderly parent, an adult child living or grandchildren living in the home," Soucie said. "An extended family all residing under one roof is becoming quite common in our market and the home now needs to offer space for as many as three to four generations."