Multigenerational households not a new idea
February 12, 2016 - 3:55 pm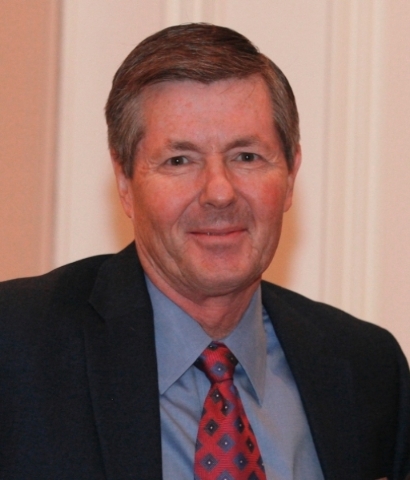 A strong trend in the home building industry is the multigenerational household.
There are several definitions, but basically, a multigenerational household is more than one generation living together. The idea of multiple generations living under the same roof isn't new. Multigenerational households declined after World War II with the boom in suburban development, but they've been rising in popularity for the past several years.
Homebuilders and remodelers are building and renovating homes to meet the needs of multigenerational households. These designs allow the generations of a family to live together, yet have private areas as well as combined living space.
In 2013, three homebuilders were constructing "multigen" homes in metropolitan Las Vegas. Now, 10 builders are providing that option to buyers: American West Homes, CalAtlantic Homes, Century Communities, Lennar, Pardee Homes, Pinnacle Homes, Pulte Homes, Touchstone Living, William Lyon Homes and Woodside Homes.
About 51 million Americans, or 16.7 percent of the population, live in a house with at least two adult generations, or a grandparent and, at least, one other generation, according to the Pew Research Center.
There are several reasons for the trend. The recession caused many adult children to return home after college, either because they weren't able to secure jobs that would cover rent, or they wanted to save enough money to buy a home of their own. The share of the U.S. population age 18 to 31 living in parents' homes increased to 36 percent, or a record 21.6 million young adults, in 2012, according to Pew.
Another reason for the trend is that multiple generations of a family living together is a common cultural custom for many ethnic and immigrant groups.
Also, multigenerational households form so that grandparents can help take care of their grandchildren, and as they age, their children can care for them. This arrangement can ease financial burdens, with several generations contributing to the mortgage payment and not having to incur the expenses of child care, retirement housing or professional caregiving environments.
Features of multigenerational home plans can include a separate building, often called a casita, adjacent to the main home, or a suite within the main home with separate areas for independent living. These additional areas often have kitchenettes and their own bathrooms, and sometimes, private entrances. Frequently, they include "universal design" products that focus on maximum usability by people of all ages and abilities. Examples include walk-in showers, smooth floor transitions and cabinets with pull-out shelving.
Family members can enjoy the benefits of sharing space and time together, but the casita or suite makes it easy for everyone to "go home" in the same house.
Despite the increasing demand, builders face some challenges delivering this product. The innovative designs must meet ordinances, zoning and code requirements, which vary by jurisdictions. Builders here deal with the requirements of four local jurisdictions: Clark County, and the cities of Las Vegas, North Las Vegas and Henderson.
Requirements govern the size of the home that is allowed on a specific lot, set-backs from property lines and public spaces such as sidewalks and the streets, and whether the additional space can include a kitchen with a stove or a kitchenette with just a microwave for cooking. The design can't cross the line to become a "duplex," which is another form of housing with its own set of governmental requirements and restrictions.
The numbers indicate that builders and homebuyers are overcoming some of the challenges and complications, so this is a trend that's here to stay for a while.
Please send your questions or comments about new homes to monica@snhba.com. We will try to answer as many questions as we can given space and time limitations and constraints. For more information about SNHBA, visit www.snhba.com.
Frank Wyatt, a principal at Pinnacle Homes in Las Vegas, is the 2016 president of the Southern Nevada Home Builders Association, the largest and oldest trade organization representing the residential construction industry in Nevada. He's been involved in the local home building industry since 1982.