Number of cash buyers for new homes increases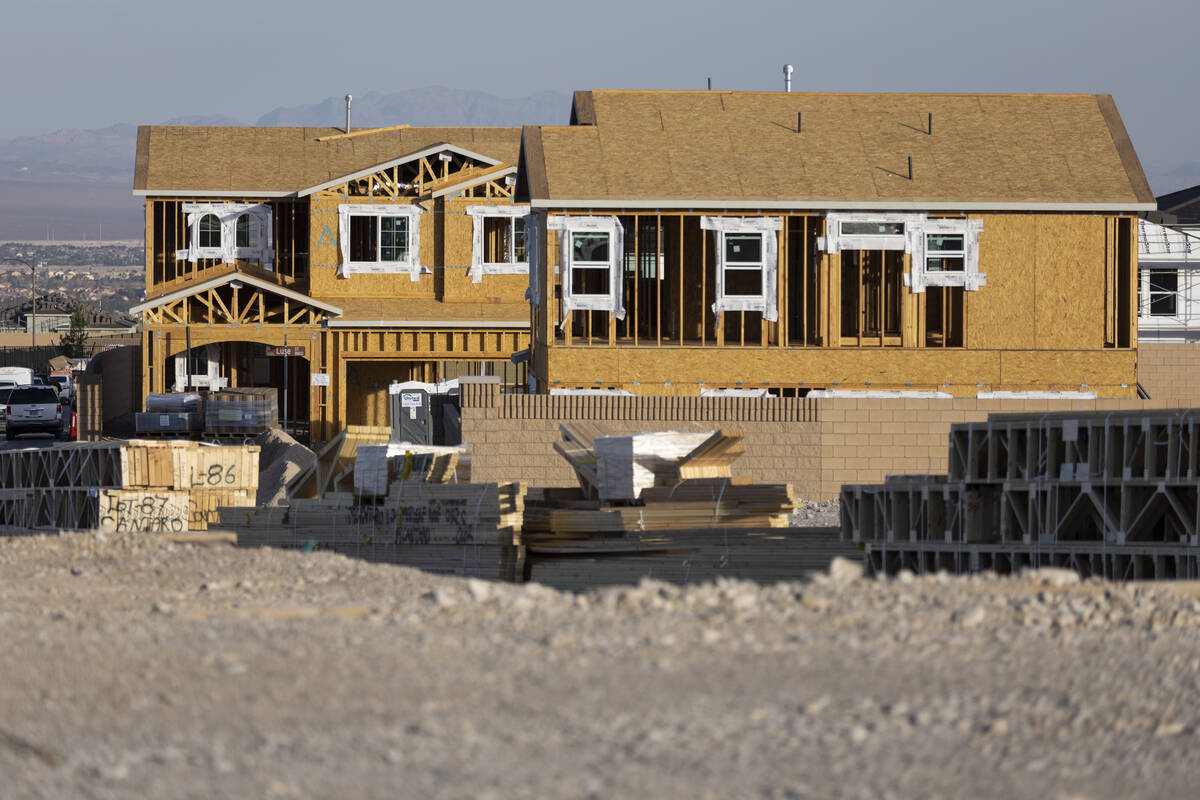 The rise of mortgage rates over the past year has increased the percentage of people who are paying cash for their newly constructed homes, especially at the upper end of the market.
Numbers tracked by Las Vegas-based Home Builders Research President Andrew Smith show that in July 2022 only 14 percent of new-home buyers used cash for their purchase. By December, that jumped to 22 percent and that continued to start 2023. In February, the most recent month available, that number stood at 19 percent, according to Home Builders Research.
The increase comes as new home sales have sharply declined because of rising mortgage rates. New home closings so far in 2023 are down 11 percent over the first two months of 2022.
Smith said the increase in new home cash buyers actually started in 2021 after being steady in 2019 and declining in 2020. In December 2020, cash buyers dropped to 10 percent of the new-home market but that started to pick up in the summer of 2021 to reach the mid-teens before increasing at the end of 2022.
"Since November of 2022, we have seen the highest percentage of cash buyers since 2019 when looking at closings," Smith said. "This means that these buyers most likely initiated their purchase at some point in early-to-mid 2022, which would coincide with the consistent interest rate increases by the Federal Reserve."
Smith produced a chart that showed some of the higher-end production builders had the largest percentage of cash buyers. Christopher Homes, which is building luxury homes in MacDonald Highlands, led the way with 44 percent of its buyers closing on homes in 2023 paying with cash. Second on the list in Las Vegas is Pulte Group with 29 percent; Toll Brothers, 28 percent; Century Communities, 26 percent; and Shea Homes, 25 percent. Shea is currently selling communities in Southern Nevada that Smith said are both age-restricted active-adult offerings.
Those at the bottom of the list with cash buyers are builders that focus on more affordable homes. Warmington and Signature Homes have none. LGI Homes has 4 percent cash buyers while Touchstone Living has 7 percent. Beazer Homes has 13 percent.
That same upward trend, meanwhile, isn't holding true for cash buyers of existing homes.
During March, the Las Vegas Realtors association found that 24.5 percent of all local property sales were purchased with cash. That's down from 31.7 percent one year ago. It's also well below the March 2013 cash buyer peak of 59.5 percent when investors were gobbling up homes at reduced prices after the housing collapse during the Great Recession.
The dynamics in the marketplace are being impacted by 30-year fixed mortgage rates that were below 3 percent in the fall of 2021 and grew throughout 2022 to surpass 7 percent last fall. They have since come back down to about 6¼ percent.
Erika Geiser, vice president of marketing for Christopher Homes, said they've always had a big percentage of their buyers paying cash but more so today. People think buying a home is a good investment and a place to put their money given the ups and downs of the stock market, she said.
"We've always had cash buyers, but when the interest rates were like 3 percent and 4 percent then a lot more buyers took out loans because it was free money," Geiser said. "If inflation is 3 percent and interest rates are 3 percent, you might as well get the loan and do something else with your money. With interest rates rising to 6 percent to 7 percent, especially to get a jumbo loan (for our luxury homes), the interest rates aren't as favorable as they were before. If they are spending 6 percent or 7 percent on a loan and they have their cash, they are finding it's not worth having the loan."
Madison Blau, a luxury Realtor with IS Luxury, said she's seeing more cash buyers, today. When interest rates were low, even those who had the cash opted for loans because of the spread between the financing and keeping their cash available for other investments.
"I'm working with a lot of other potential cash buyers, but we just can't find homes for them because of the lack of inventory," Blau said. "(When we do), now, with interest rates higher, people can't make the spread in the market as much so they're paying cash," Blau said.
Mosi Gatling, sales manager of The Gatling Group with loanDepot, said she also sees more people using cash to pay for homes because of the higher interest rates, especially when it comes to second homes. That's in part to the government enterprises Fannie Mae and Freddie Mac changing the structure for vacation homes and investment purposes.
"It used to be if you bought a second home, it was at the same rate as an owner-occupied residence, but they changed that in April 2022," Gatling said. "As they've changed things and made them more price beneficial for those categorized as first-time buyers or buyers at 80 percent of the median income, it's made investment purchases more expensive. Most investors are buying in cash. There's no way an investor would be able to cash flow a property (with a loan). It would take the rate up to 8 percent or over 8 percent for something doing an investment property even if they have great credit."
Even if buyers aren't paying for the home 100 percent with cash, many are putting down more cash than they would have previously.
Christopher Rey, a luxury real estate advisor for Douglas Elliman Las Vegas, said he recently had a luxury client put 80 percent down on a property and took out a much lower loan amount as a way to put his cash into a tangible asset.
"I have been seeing higher down payments and more cash in the marketplace, especially over the last six months," Rey said. "With the perceived uncertainty in the banking sector (with recent banking collapses), I think a lot of our luxury clients are wanting to park some of their cash that they have on hand in a tangible asset."