Prices of new homes rising in the Las Vegas Valley
September 25, 2015 - 10:38 am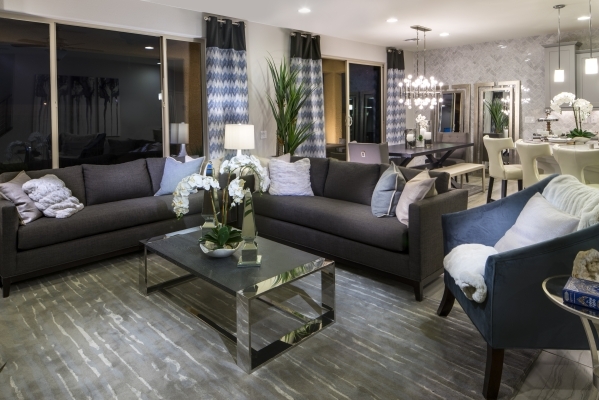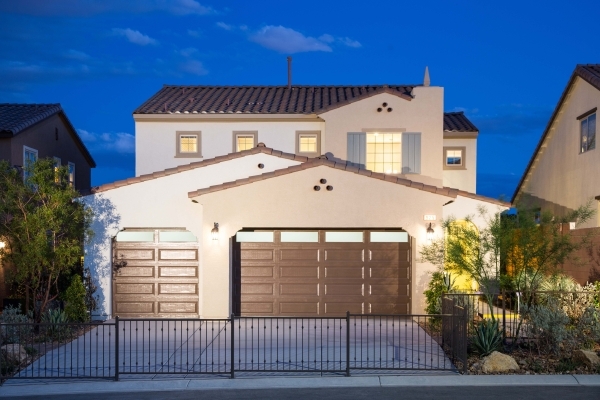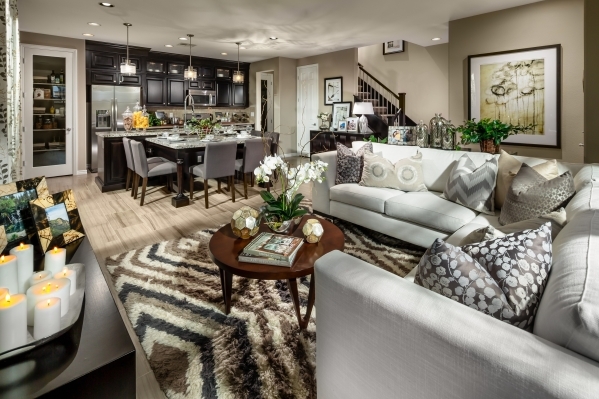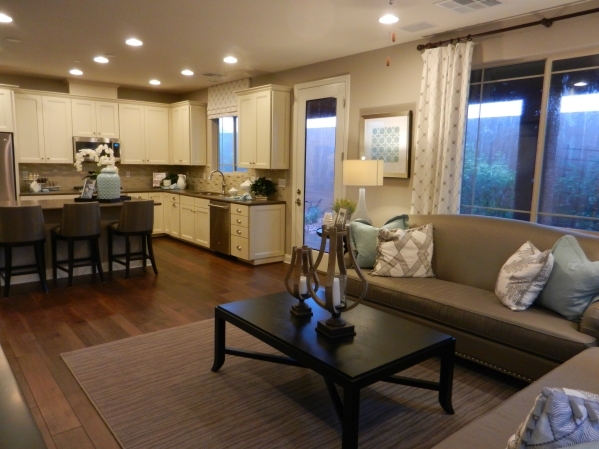 For about $300,000 you can get a 2,000-square-foot home with three bedrooms, three baths and a two-car garage in most areas of the Las Vegas Valley.
But not in Summerlin or in the northeast. In Summerlin, you will pay way more. In the northeast, you will pay a lot less.
In 2014, the median cost of a Summerlin home was $475,000, according to Las Vegas-based Home Builder's Research Inc. The only new-home product available for around $300,000 is Toll Brothers' Vista Dulce luxury townhomes in the Mesa village in south Summerlin near Bishop Gorman High School. The collection of 87 townhomes in the gated neighborhood is priced from $281,995 to $326,995. Floor plans range from 1,605 to 1,893 square feet. They all have garages and private yards.
After that, the most affordable Summerlin new-home development is KB Home's Tevare neighborhood with prices from $324,990 to $369,990 for homes measuring from 1,849 to 2,625 square feet.
On the other extreme, there are no new homes in the northeast that fit this price range. StoryBook Homes has four homes left in Encantos off Nellis Boulevard and Craig Road. The homes are priced from $134,999 to $149,999 and measure from 1,310 to 1,413 square feet. The development was halted during the recession and now has four homes left in the 55-unit neighborhood, said marketing coordinator Chelsea Covington. She said the builder has sold 29 of these lots in the past year.
Signature Homes opened Solana Terrace, a community of about 50 homes, last year near Las Vegas and Nellis boulevards. Prices range from $124,990 to $154,990 for homes with 1,129 to 1,715 square feet.
These two developments are the most affordable new homes in the valley, according to Home Builder's Research's Dennis Smith. He said each submarket throughout the valley is different because of supply and demand and because of land costs.
He said the most expensive new homes are in Summerlin and some parts of Henderson. The most inexpensive are in the northeast and moderate pricing is in the southwest and northwest.
"You can get a nice 2,000- to 2,200-square-foot home anywhere in Las Vegas but Summerlin," said Southern Nevada Home Builders Association Executive Director and CEO Nat Hodgson.
Home Builder's Research reported the median price of a new home in June was $303,047, compared with $288,192 a year ago. That's up from $212,250 in 2011. The figures show that number was $337,781 in December of 2006 before the Great Recession.
With the high cost of land and increased fees and labor in the valley, Smith and Hodgson agree they don't see prices declining.
"We will see single-digit growth year over year valley wide," Hodgson said. "A good, healthy market is a 5 to 7 percent increase. Everything in moderation."
RJNewHomes.Vegas Editor Lyn Collier can be reached at 702-383-0299 or at lcollier@reviewjournal.com
MEDIAN PRICES OF A NEW LAS VEGAS HOME
• $303,047 — June 2015
• $288.192 — 2014
• $212,250 —2011
• $337,781 — December, 2006 before the Great Recession