Skye Canyon partners with Las Vegas Paiute Golf Resort to offer program
Updated April 24, 2017 - 3:46 pm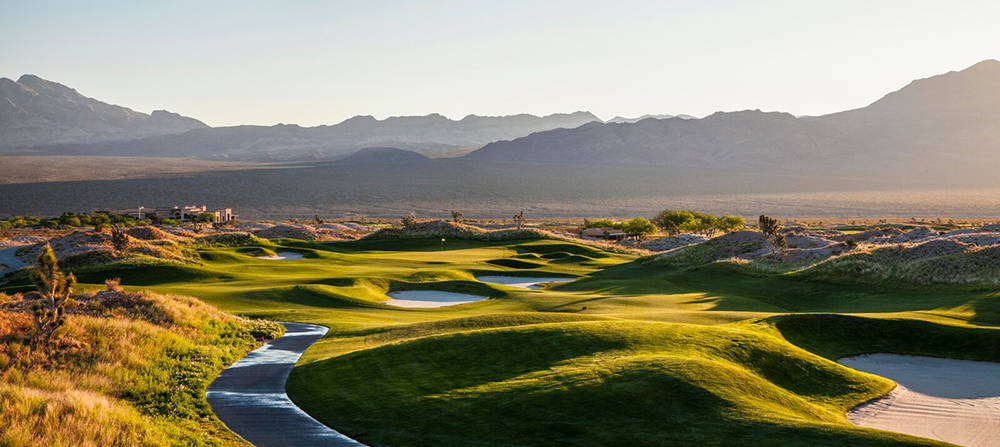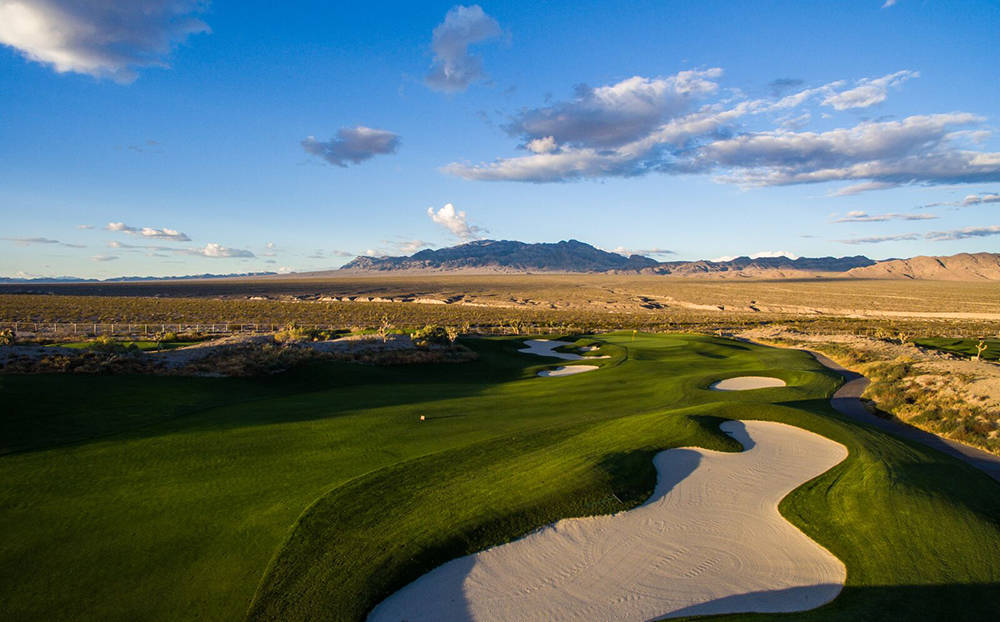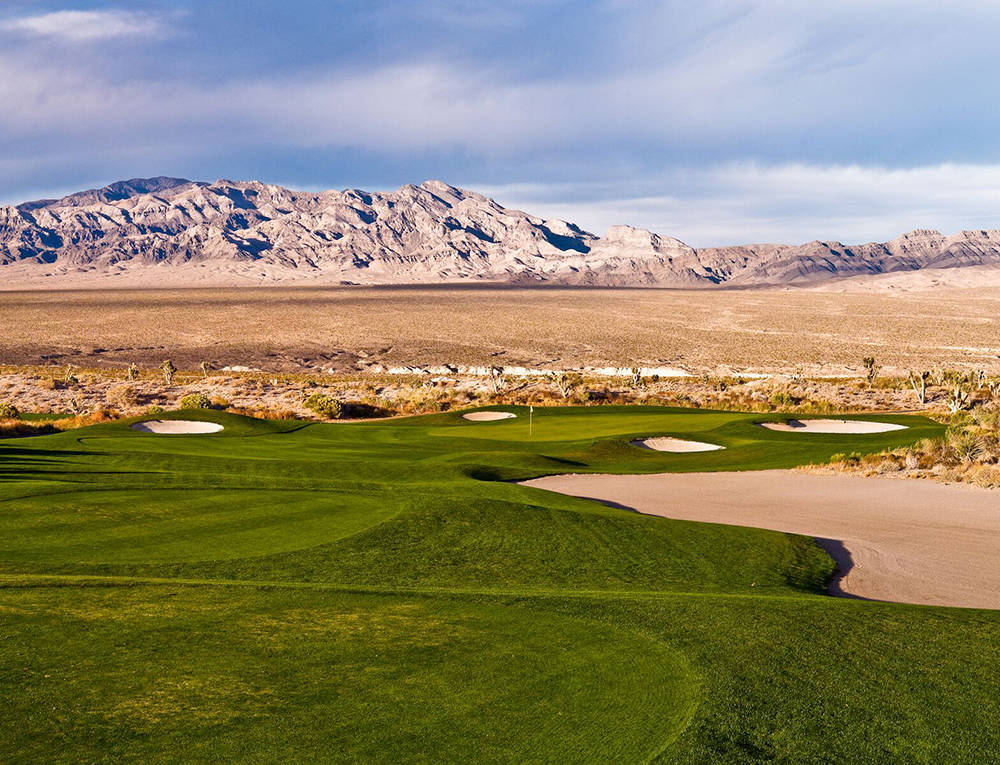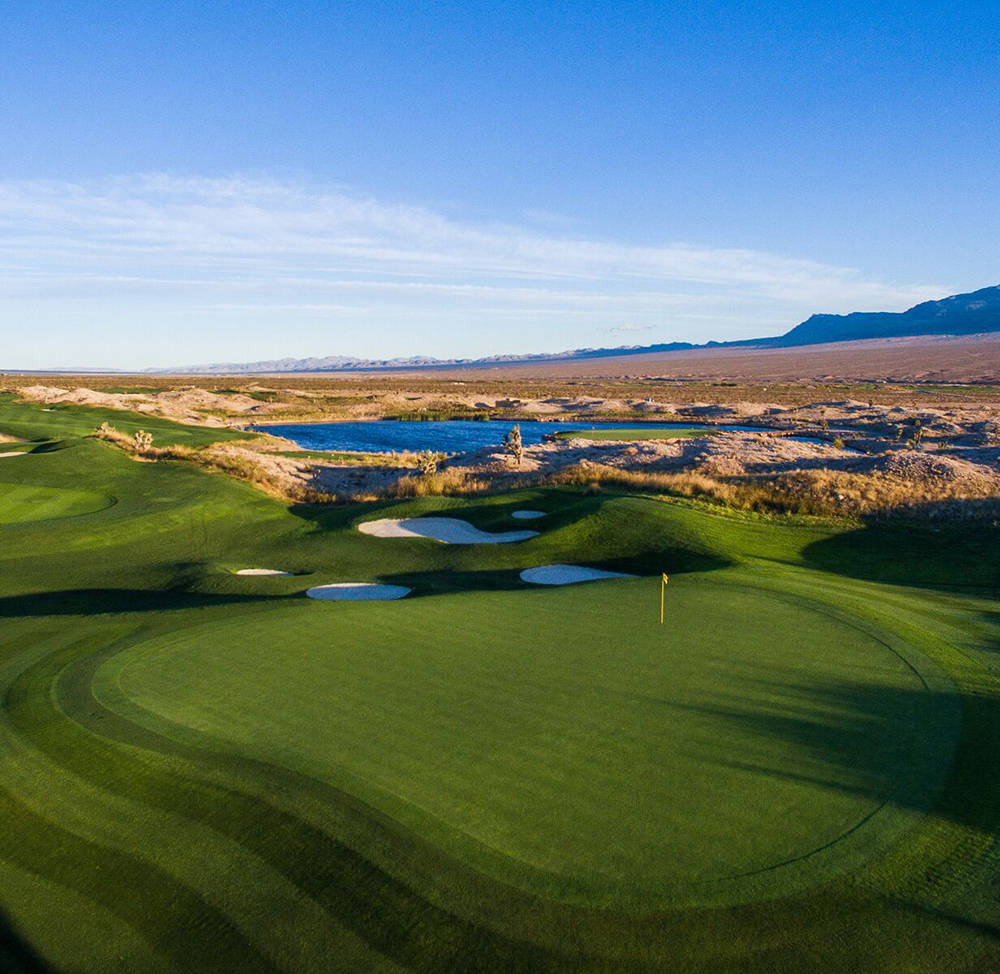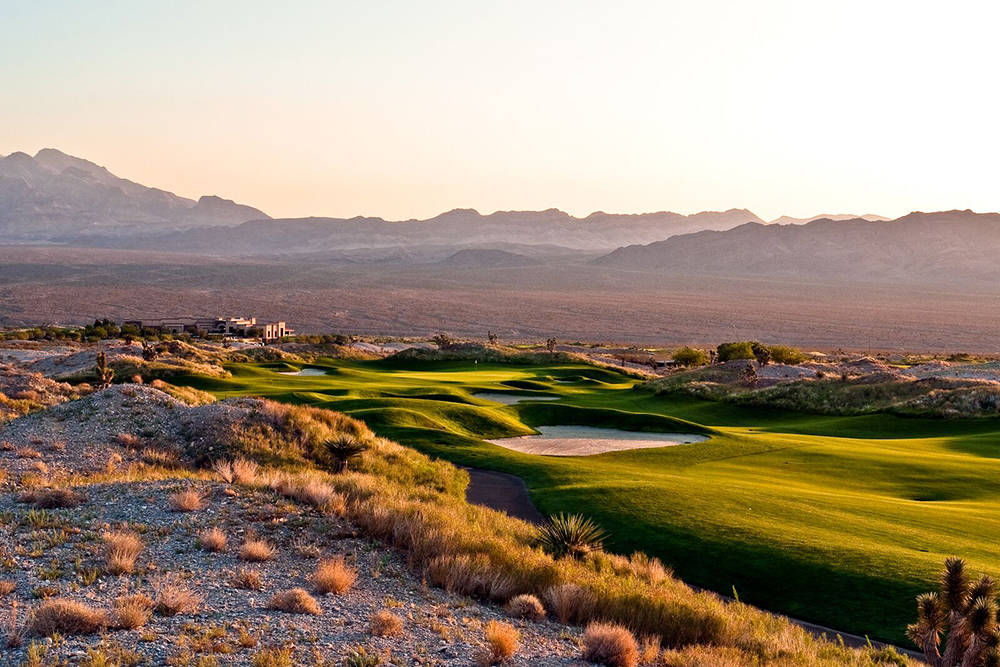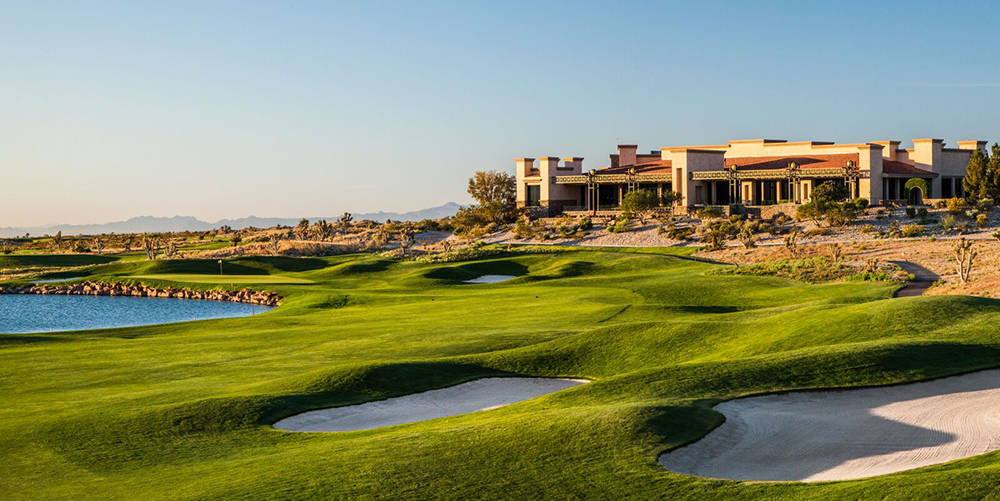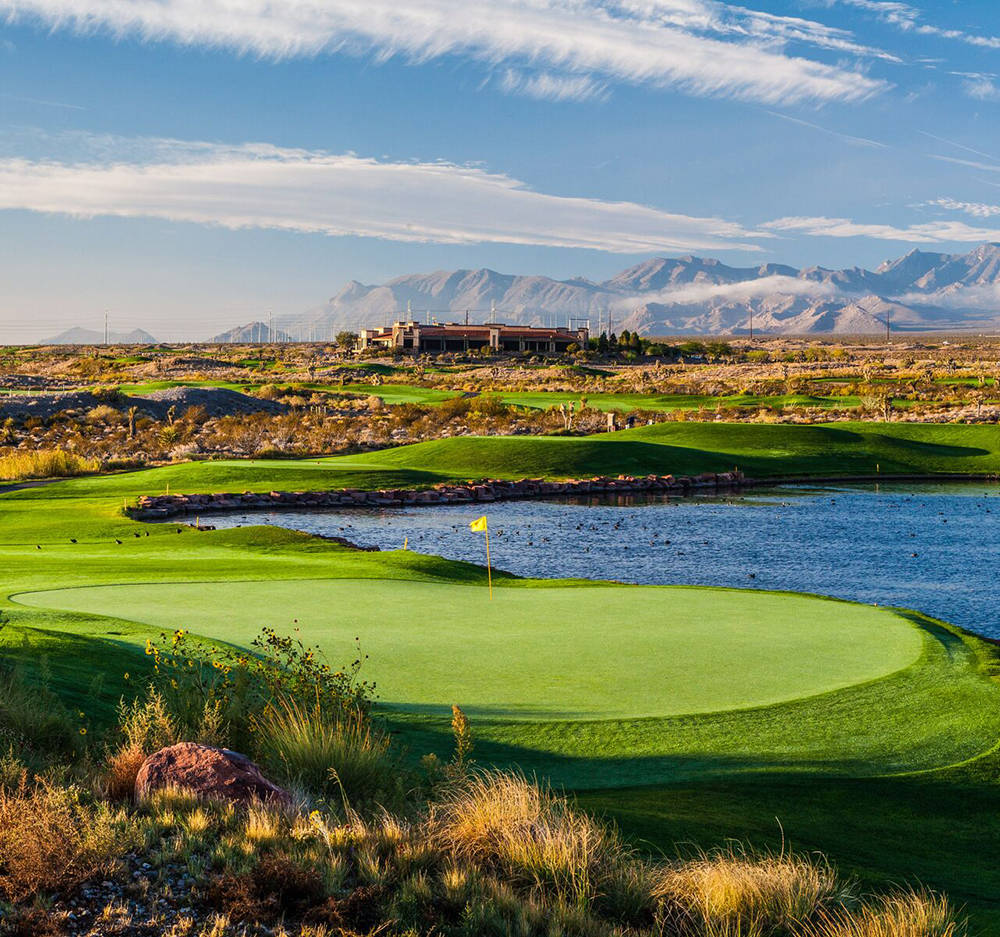 Skye Canyon has expanded its active lifestyle options for those living in the master-planned community.
Partnering with Las Vegas Paiute Golf Resort, the 1,700-acre northwest community now offers residents exclusive discounts at LVPGR through the Skye Pass program.
"Skye Pass is an active lifestyle benefit program that is exclusive to Skye Canyon residents," said Olympia Cos. Marketing Manager Desiree Van Leer. "Skye Canyon residents are offered specialty pricing to some of the valley's most fun recreational activities."
Van Leer said the program fits into the community's overall vision of promoting an active, healthy lifestyle. Approximately 3 miles from Skye Canyon's Skye Park, LVPGR is easily accessible for residents. Van Leer noted Olympia plans on adding additional partnerships to the Skye Pass program.
"Olympia is creating a community in which residents, in every phase of their life, have access to recreation," Van Leer said. "It provides a sense of community and amenities that help support a life of well-being,"
Residents receive a Skye Pass when they purchase a home and move into one of the six Skye Canyon neighborhoods. There are no age restrictions for the pass, and it can be used by the entire household.
"So many people in Las Vegas, especially those who recently move to the valley, have no idea of the wonderful recreation, outdoor and active lifestyle amenities that are right in our backyard," Van Leer said. "Providing awareness for those amenities helps to build community and make people feel like they're at home."
Through 2017, residents get $25 off the local day rate for the first round of golf and $15 off every round thereafter. The card also gives residents 15 percent off nonsale soft goods in the golf shop, 10 percent off meetings and special events space, "Golfer's Price" of $12.50 per person for a weekend breakfast buffet and $50 off Local Paiute Advantage Club Card.
"By adding the incentives and promotions, we think it'll entice some residents to come out and check out our facility that maybe normally wouldn't," said LVPGR Director of Marketing Ayeesha McKeany. "Once we get people out here, they will be mesmerized by the natural beauty and amenities that we provide."
Designed by Pete Dye, a World Golf Hall of Fame Inductee and Lifetime Achievement Award recipient, LVPGR is known for the unique architecture of its three or "Trifecta" golf courses: Snow Mountain, Sun Mountain and Wolf.
"Everyone at Las Vegas Paiute Golf Resort is excited about working with Skye Canyon because it is a beautiful community that is aligned with our values," said Jeff Reid, LVPGR general manager. "Our three golf courses are some of the best in Las Vegas, and being able to play them is a perk for Skye Canyon residents."
According to McKeany, this is the first time Paiute has partnered with another entity. LVPGR was approached by Skye Canyon's general manager in the fall of 2016, and it took more than three months to finalize the details.
"It works out extremely well because like most golf courses, our passion is to grow the game of golf," McKeany said. "We felt it was a great fit with the community values."
Launched in November 2016, Skye Pass began by offering residents discounts at Lee Canyon ski resort, only 32 miles from Skye Canyon.
"Our proximity to Lee and Kyle canyon inspired our marketing team to explore partnership possibilities that reinforce our commitment to provide residents with a lifestyle centered around health, wellness and engaging with the outdoors," Van Leer said. "Our in-house marketing team and two external agencies worked together to create Skye Pass."
Skye Card holders receive $50 off Lee Canyon winter season passes, discounted one-day lift tickets for adult and youth, discounted one-day snow day experience with rental and one-day kids snow experience that includes lesson, equipment rental and lunch. The card also allows residents to purchase summer lift tickets for only $6.
"Skye Canyon has received a lot of positive feedback from residents about Skye Pass, from families taking their first trip to Lee Canyon and residents hitting the green at Paiute Golf Resort just a week after announcing them as a Skye Pass partner," Van Leer said. "We are thrilled that residents are utilizing this wonderful benefit."
The community also has many on-site amenities for its residents to utilize. These include the 15-acre Skye Canyon Park, the 8,142-square-foot Skye Center community center featuring an outdoor patio with fireplace and fire pits and an extensive system of trails and bike lanes. Residents also have access to Sky Canyon's 9,663-square-foot Skye Fitness state-of-the-art facility that includes an outdoor Junior Olympic swimming pool, yoga and spin rooms and top-of-the-line fitness equipment.
Managed by Olympia Cos., Skye Canyon is developing 214 acres as part of Phase II of development. Builders include Pardee, Pulte Homes, Woodside Homes and Century Communities. There are seven planned phases that include the construction of 9,000 homes.