Social media influences architectural design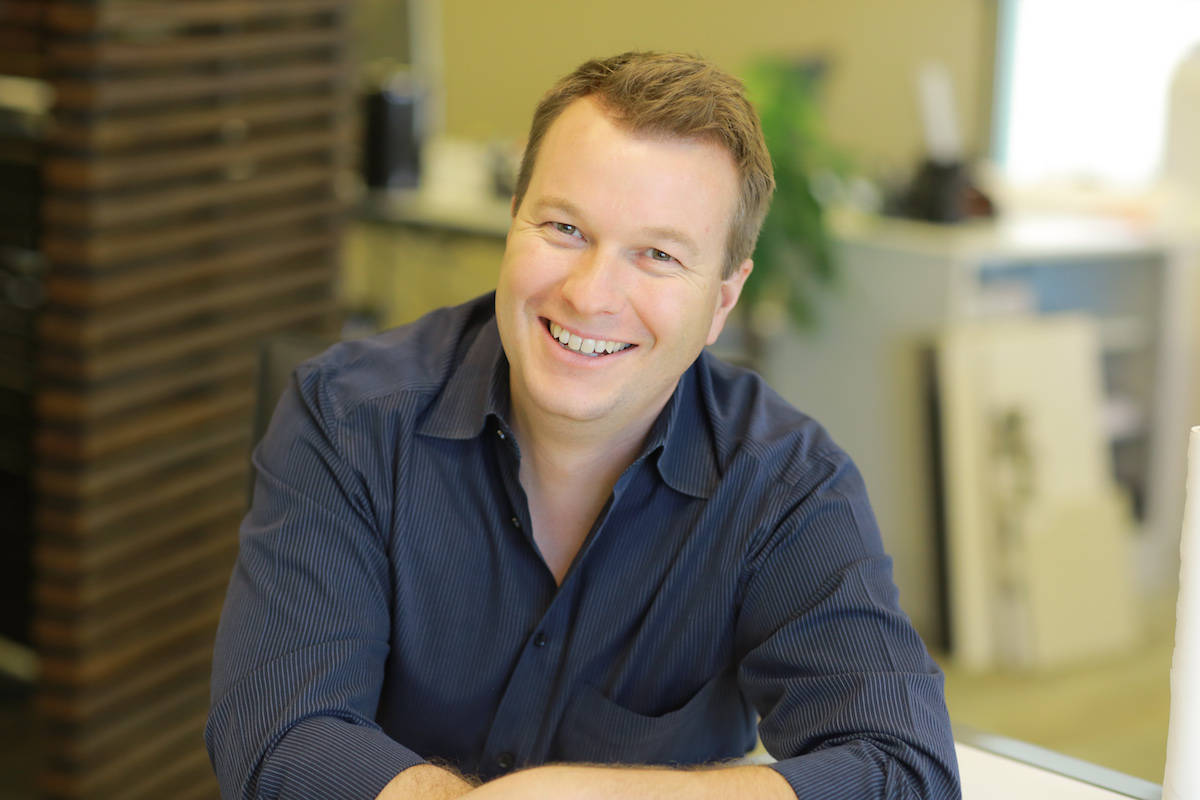 Instagram culture is redefining architectural design across the country, in both commercial and residential spaces. In recent years, architecture and design firms have been introducing a new concept referred to as "Instagram spots" in their designs to keep up with the growing social media trends.
"Instagram spots are a great way to enhance branding and speak to people in a creative way," said Michael Gardner, an award-winning Las Vegas architect and custom builder who founded Henderson-based Studio G Architecture and Luxus Design Build. Gardner designs custom residential and commercial hospitality projects throughout the U.S. and Australia. He is a licensed contractor in Southern Nevada. "This trend has allowed for designers and architects to connect with artists and collaborate in a nontraditional manner. It's allowed for places like restaurants and shops to create memorable focal points and iconic images of their brands that are easily recognizable online."
Popular designs include creative backdrops for photo opportunities, unique props, framing a space with natural materials and other design elements such as the use of bright colors, eye-catching textures and lighting.
"The most popular designs I've seen include lots of greenery and floral, as well as lighting. The greenery and floral add a lot of color and textures that make a photo look interesting, and the right kind of lighting can really make people look great," Gardner said. "Mixing in all three of those elements with a little bit of quirkiness creates a perfect recipe for a picture-perfect Instagram spot."
Studio G Architecture has designed Instagram spots for a variety of clients, which have been increasingly requesting them over the past few years. Recently, the company designed a wall for Thrive Aviation's hangar lounge, adding pieces like a unique, semi-transparent panel featuring back lighting and neon green stripes that resemble moss. The wall is paired with a modern table and plush furniture, creating an elevated experience and luxurious setting that is perfect for Instagram.
The Strip has introduced a number of Instagram-worthy spaces with a variety of designs that make for a stunning social media posts, including the new Vanderpump Cocktail Garden at Caesars Palace. Nearly every part of the interior is draped in greenery and pink florals, and the restaurant even offers passersby a photo opportunity with its exterior wall of vines, pink and white florals and a neon "Vanderpump" sign.
Other spaces include the colorful murals in East Fremont Street's art district, the pop-up exhibit Happy Place at Mandalay Bay and Café Lola with a greenery and floral wall background and neon signs. One of Gardner's favorites is Catch at the Aria, featuring a shimmery 80-foot tunnel entrance, floral walls for selfies and a larger-than-life floral butterfly design that gives the illusion of a person having wings in the photo.
Instagram culture is having an effect on not only architecture and design, but also the construction of commercial and residential buildings, according to Gardner. Incorporating color and nontraditional textures into the architectural design of the building, as well as natural frames that showcase the environment in a unique way, has been a popular topic of conversation in the architectural world.
"The clubhouse at Ascaya (a Henderson custom home community) is a great example of implementing natural frames in the architectural design of a building," Gardner said. "The moment you walk up to the clubhouse, guests can see a perfectly framed view of the Las Vegas Strip through an architecturally designed stone picture frame. No one can resist taking a photo."
Gardner said custom home designs are even incorporating elements inspired by social media culture that are aesthetically pleasing, particularly in photos. For example, he and his team recently designed a two-way, indoor-outdoor fireplace off a client's master bedroom that, when looking through it, perfectly framed the swimming pool on the other side.
Gardner said he sees design elements influenced by social media growing in popularity, particularly in commercial spaces and places of entertainment. Currently, he estimates that a professionally designed and installed Instagram spot can cost anywhere between $5,000 and $15,000, depending on how elaborate it is.
"Those numbers will likely continue to rise with the possibility of incorporating more technology, but an Instagram spot can be worth the price tag for businesses," he said.
"These spots naturally become advertising for the business because the patrons are taking photos in front of them and posting them on social media," Gardner said. "With how popular these spaces have become, I think we'll start seeing more businesses trying to add something new to their Instagram walls and incorporate technology so that it becomes more of an experience than just a photo op space."
To learn more about the newest trends and designs in Nevada and across the country, visit www.studiogarchitecture.com.
Studio G Architecture is a holistic architectural and interior design studio. Founded by Gardner in 2010, it specializes in delivering excellence, integrity and innovation in its designs while remaining conscious of sustainability. The firm is licensed in Arizona, California, Colorado, Florida, Georgia, Hawaii, Idaho, Nevada, New York, Oregon, South Carolina, Tennessee, Texas and Utah in the United States and New South Wales in Australia.