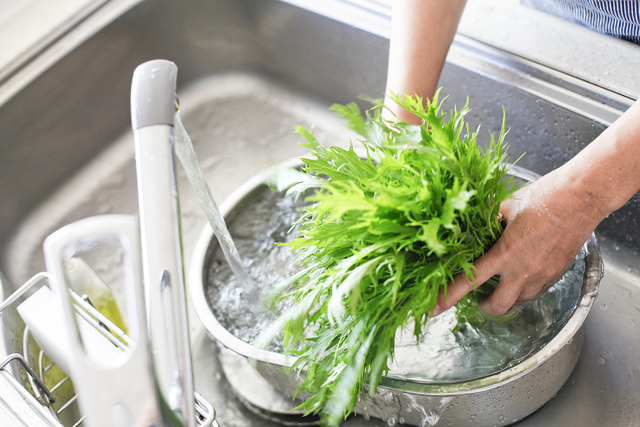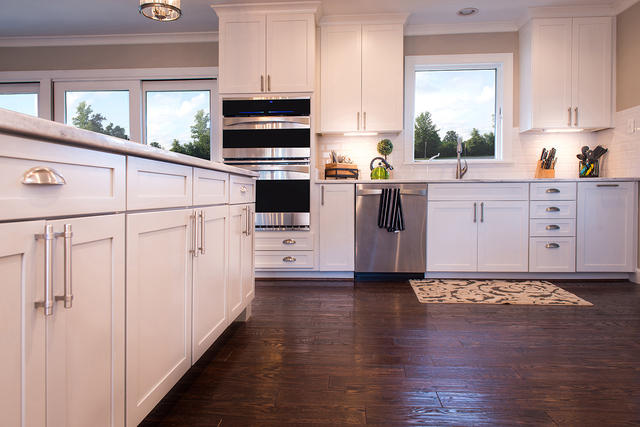 Midcentury modern homes are some of the hottest houses out there now, which is why builders are incorporating some of those design features into new homes, says Pat Vredevoogd Combs, past president of the National Association of Realtors and Realtor with Coldwell Banker AJS Schmidt Realty in Grand Rapids, Michigan.
Look for clean lines, smaller and more organized spaces, and energy-efficiency.
1. Porches
Today's porches are built for function: they're deep, and they're wide.
A modern twist: Privacy-loving homeowners might have a large porch in a more private part of the house — on the side or in the back, says Ron Phipps, principal with Phipps Realty of Warwick, Rhode Island, and past president of the National Association of Realtors.
2. Glass blocks
"Today, you see it more in showers … a shower wall of glass blocks or decorative accessories with (glass) brick," Combs says.
3. Farm sinks and white cabinets
The farm sink "is a real throwback," says Cindy Bowman, listing agent with Keller Williams Realty in Charlotte, North Carolina.
The other thing that's again popular in modern kitchens: simple, white cabinets. People want a simple look that's less chic and busy.
4. Shag carpets and dark wood trim
Look for a shag that's shorter and fuller than the 1970s style, says Combs. We're "just getting away a little from plush carpet that's all the same color," Combs says.
What you won't find: that dated, 1970s scraggy shag. And no orange or avocado, she says.
Years ago, dark paneling was all the rage for lining entire rooms, Combs says. These days, you won't find an entire room decked out with dark paneling, but you might see it used as an accent wall or as trim, she says.
5. Wallpaper
The modern twist: more geometric patterns and metallics, says Kerrie Kelly, designer and founder of Kerrie Kelly Design Lab.
And another modern invention — digitally printed paper — "allows for large printed murals," Kelly says.
6. Freeform pools and fireplaces
"People are spending the money for entertainment space in the yard," Phipps says. "The outdoor barbecue or rear fireplace in the last 10 years has become really popular."
Wood-burning fireplaces are hot again, too, Bowman says, because they cost less to run than gas fireplaces.
7. Smaller, more practical spaces
Homeowners want smaller spaces, as evidenced by the popularity of micro- and minihouses, Bowman says. Also high on their list: rooms and homes that are energy- and spatially efficient.
Look for less square footage, with clean lines and plenty of organizational features.
8. Rec rooms
Homeowners are spending some money to finish off these rooms in style and turning them into second great rooms, says Phipps.
Look for wet bars, built-in entertainment and sound systems, home theaters, and flooring that stands up to wear and still looks great.