1962 home featured in Nevada Preservation Foundations downtown home tour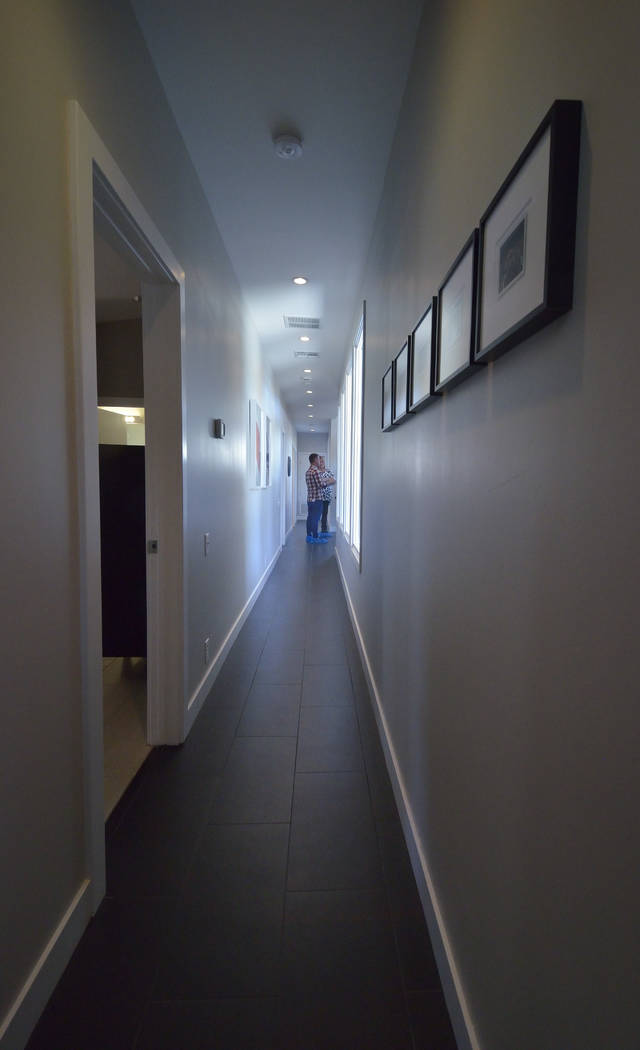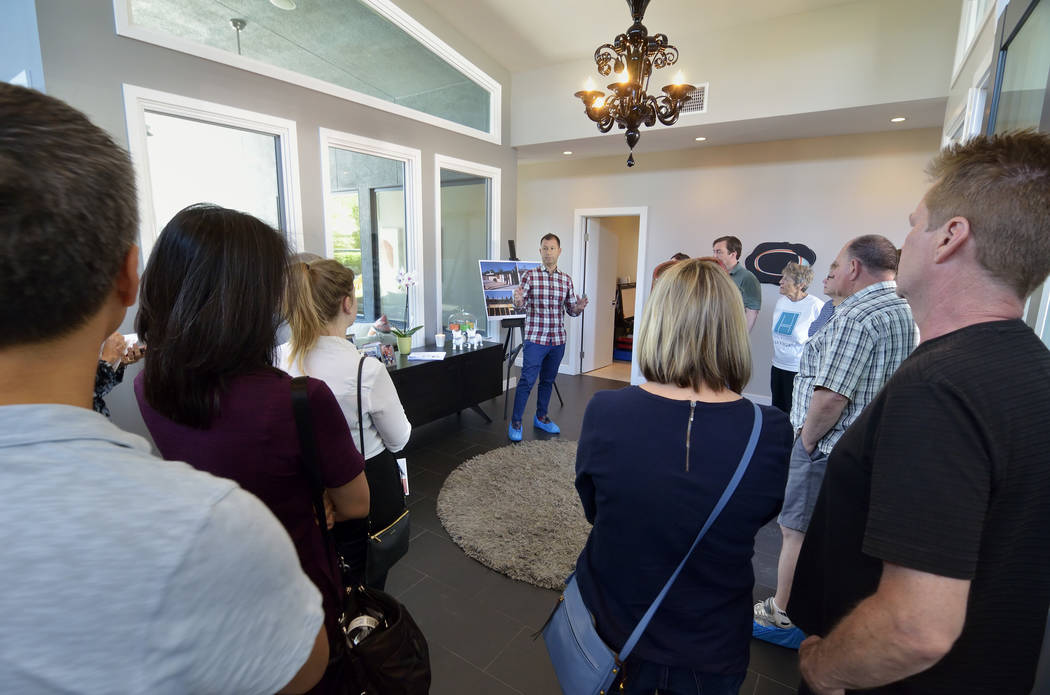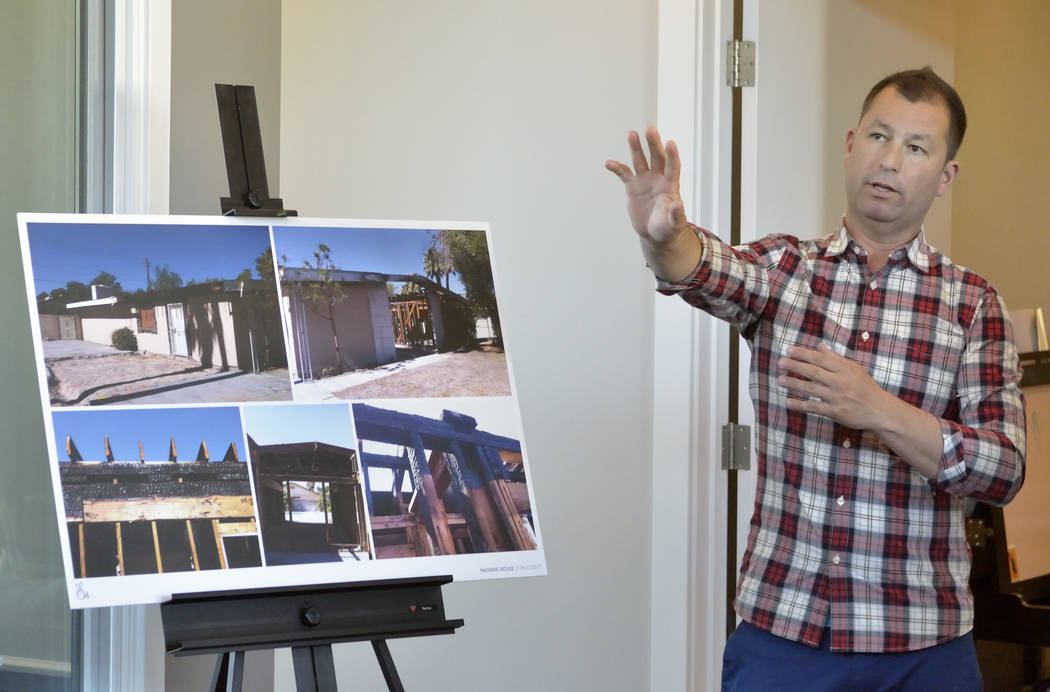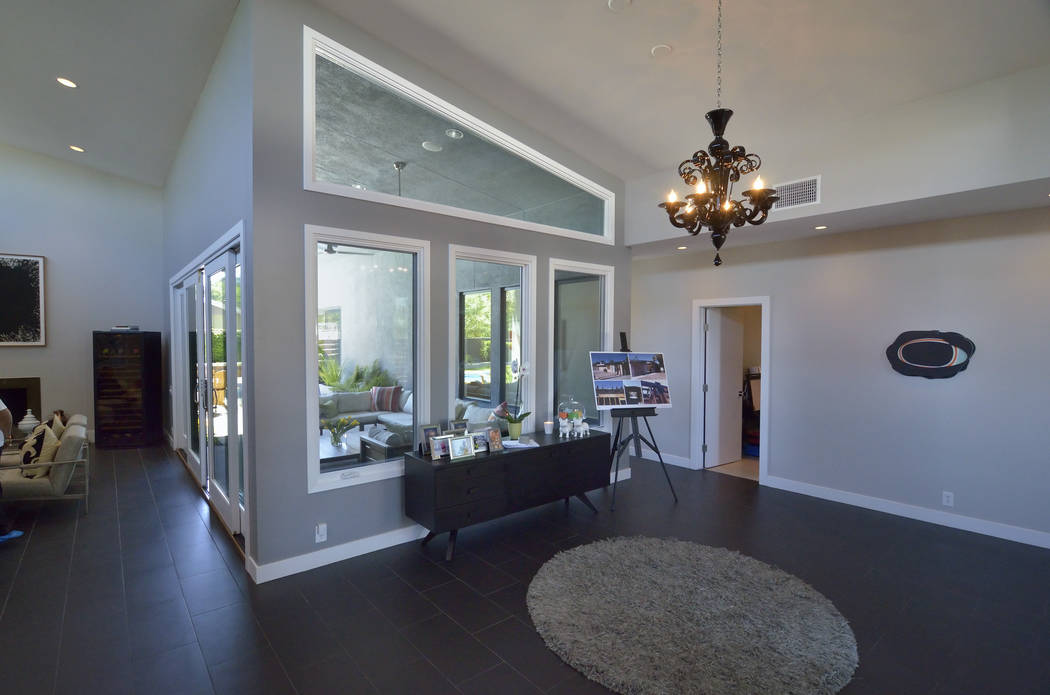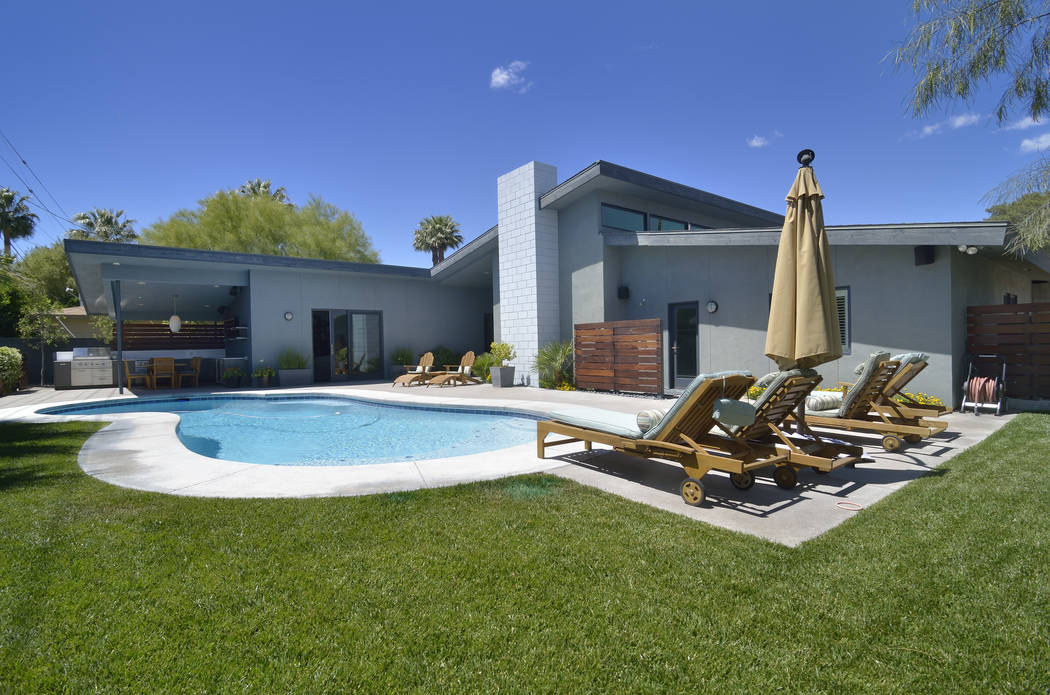 As did its namesake, the aptly named Phoenix House rose from the ashes to find new life after an explosion gutted it several years ago.
"What we understand is the owner of the home and the person renting the home were having a dispute. One day he (the renter) and his elderly mother went to dinner and left her oxygen tank running. It blew up the house," said Craig Palacios, principal of BUNNYFiSH Studio. He was hired to renovate the property in 2011. "It was boarded up and dilapidated. The house was bought just in the nick of time because it was going to get torn down."
This 1962 midcentury modern home is one of the several historic residences highlighted during the third annual Nevada Preservation Foundations (NPF) Home + History event held April 28-30 in historic Las Vegas neighborhoods.
Corresponding with May's National Historic Preservation month, Home + History celebrated history and preservation in Las Vegas. By bus, car and walking tours, participants were treated to a variety of events, such as Under the Neon, a guided bus tour's exploration of the history of neon in the city and its midcentury designs.
The Liberace Mansion, added to the Clark County Historic Register last year, served as the location for this year's martini tour complete with Liberace impersonator, Daryl Wagner performing during the event.
"There is a lot of great history here," said Heidi Swank, NPF founder and executive director. "It may not go back 100 years but at some point it becomes history. We want people to see that."
NPF started the event three years ago as a smaller vintage home and martini tour raising money for area preservation efforts. Last year the event was branded Home +History event but remained a smaller two-day event, selling out at 250 tickets. This year approximately 750 tickets were sold, with an estimated $24,000 raised over the three days for area preservation efforts.
"This is the first year of this major expanded weekend with multiple events going on," said NPF Associate Director Michelle Larime. "The home tour is still part of this weekend. That will always remain our marquee event.
"I think our big take-away is the excitement this can and will keep growing over these next few years," Larime said. "The response we got, both in terms of ticket sales and general feedback, is that people are excited for this type of event here in Las Vegas."
Inspired and patterned after the annual Palm Springs Modernism event that takes place over a 10-day period, Larime hopes the Las Vegas event will eventually grow into something similar.
"Palm Springs Modernism has been going on for 15 years," Larime said. "It's been very successful. They bring in about $85,000 in profits each year and that fuels their preservation work for the rest of the year."
Renovated in 2011, the 2,800-square-foot Phoenix House was center stage during a Saturday Home + History event. The restoration of the burned-out shell was designed by BUNNYFiSH Studio and took 12 months to construct.
"It had significant fire damage," Larime said. "But you could still work with what's in the space and bring it back to something like it was before. We want people to think about that when working with these old houses."
The renovation blended modern touches with the midcentury design. The home's open floor plan is augmented by its bank of large windows with views of the exterior pool and backyard throughout the main living area.
"Just such great openness to this space," Palacios said. "It's still very private even though there are all these windows."
During the renovation, an extra 1,000 square feet was added to the south side of the home.
The weekend's main attraction, the Vintage Home tour, featured self-guided tours of 10 homes from the midcentury era.
"It's interesting how different modernism can be," Larime said about the Sunday event that attracted over 200 visitors. "It's easy to pigeon hole it. Modernism lasted 40 years and the tour shows different representations of it."
During the tour, volunteers were on hand to answer questions and discuss the featured historic homes in the John S. Park, Paradise Palms and McNeil Estates neighborhoods. The variety of homes, dating from the 1940s to the 1970s were either updated or restored to the original design.
"The home tour is to show different ways you can live in these historic neighborhoods," Larime said. "We don't want preservation to come across as a restriction because really it's not. You can choose to do whatever fits your lifestyle or preference."
In the Rancho Nevada Estates district, the tour featured a modern home owned by BUNNYFiSH Studio co-founder Tina Wichmann and her husband, Greg. The couple had been looking casually for 10 years when this home came on the market. Within three days the purchase of the home was complete.
"It was meant to be," Tina said. "As an architect, I was going to be picky. This design was done in the spirit of what I would do."
The home had been updated with modern appliances and finishes prior to the Wichmann's purchasing the home. The living area had been opened-up by a removal of a wall that separated four spaces, according to the original house plans.
Dave Cornoyer and Jeremy Kip's home on Burnham Avenue in Paradise Palms was in poor condition when purchased in 2012. Cornoyer and Kip restored the home to its original 1,215-square-foot footprint, removing three illegal additions.
"It was really about scraping the site and uncovering what was original," Cornoyer said, who owns three other homes in the area. "The lines of architect William Krisel were still there under all the grime and wear. The original kitchen was hiding under layers of clinical yellow paint."
Spending more than $45,000, the restoration included grinding and staining floors, recreating original Alumaline four-pane windows, re-doing the original kitchen cabinets and adding boomerang Formica counters with a 2-inch DalTile backsplash.
Cornoyer, who has plans to purchase and renovate more properties, recommends anyone considering doing the same to "understand the architecture, the scale of the property and the era it was constructed."
According to Larime, preserving a neighborhood provides economic benefits, which in turn leads people to seek out historic designated homes.
"Historic status does help to bring money, development and economic stabilization to the area," Larime said. "Once you get that historic designation, you do see a lot of people looking to buy homes in the area, which also helps bring up the prices."
Studies conducted by PlaceEconomics, a private sector firm, showed real estate values in historic areas to be more stable and slightly higher.
"We saw that with John S. Park, the city's only historic neighborhood during the recession," Larime said. "Their values stayed higher than the surrounding area and not as many foreclosures."
NPF was founded late 2013 by Nevada Assemblywoman Heidi Swank. Swank was helping secure a historic designation for her own neighborhood, Beverly Green, when she decided it would help to have a nonprofit organization behind the effort. The neighborhood got its designation last August.
"Las Vegas was one of the larger cities in the country without a historic preservation nonprofit driving the train," Swank said. "There's a lot of neighborhood groups that do that but not in a unified organization."
The organization is expanding rapidly and is looking to grow its board of directors from nine to over 20 members, statewide.
Currently, the organization is working on two contract projects, submitting applications to add Casa de Shenandoah and El Rancho Hotel in Wells to the National Register of Historic Places.
A portion of this year's event proceeds will go directly to securing a historic designation for phase 2 of Paradise Palms neighborhood. With over 1,000 homes in the community, NPF divided it into manageable areas.
Phase 2 includes approximately 300 homes around the golf course. Phase one, completed in February, included approximately 216 homes.