$25 million Spring Valley home goes big with pools, private theater — PHOTOS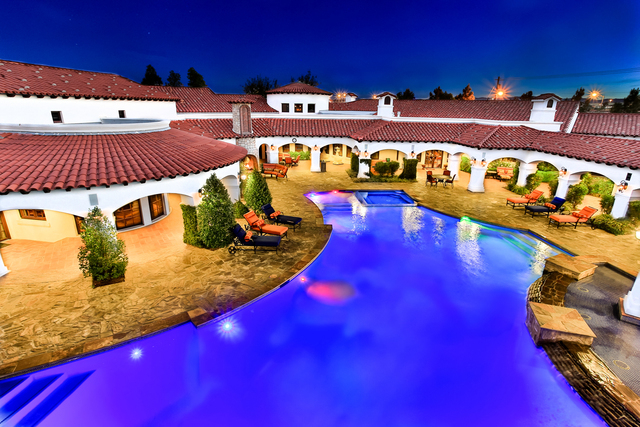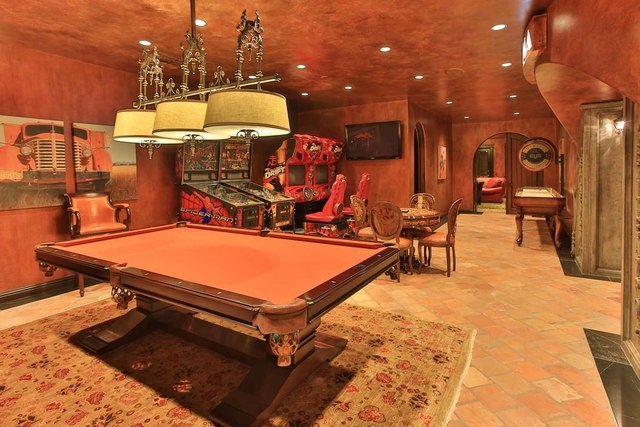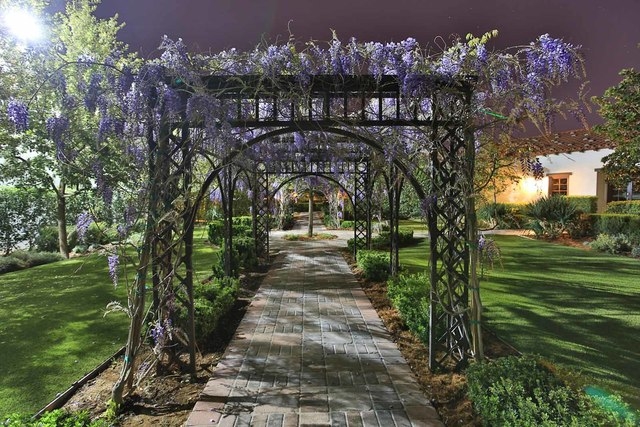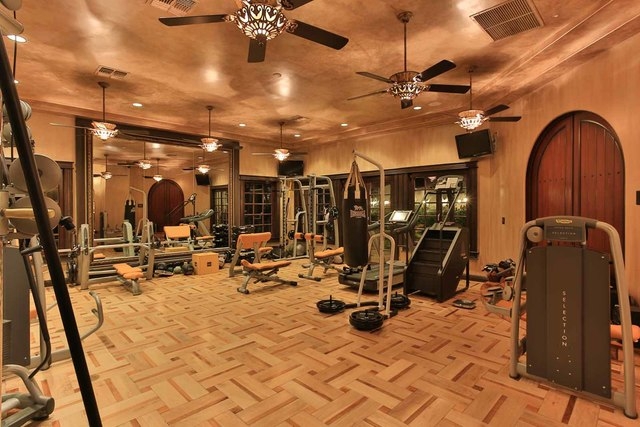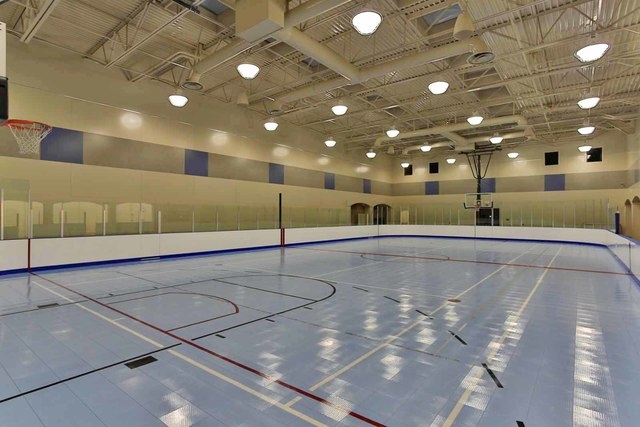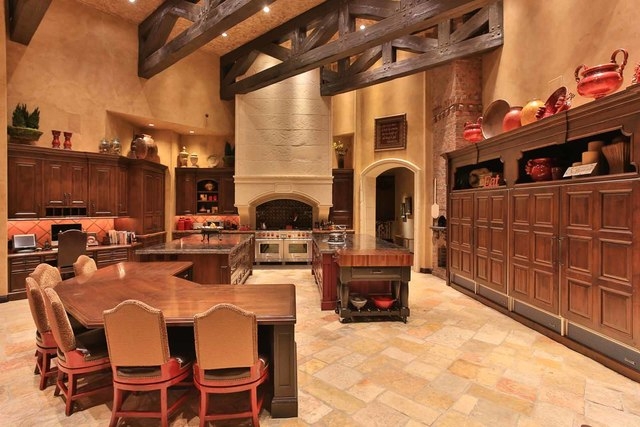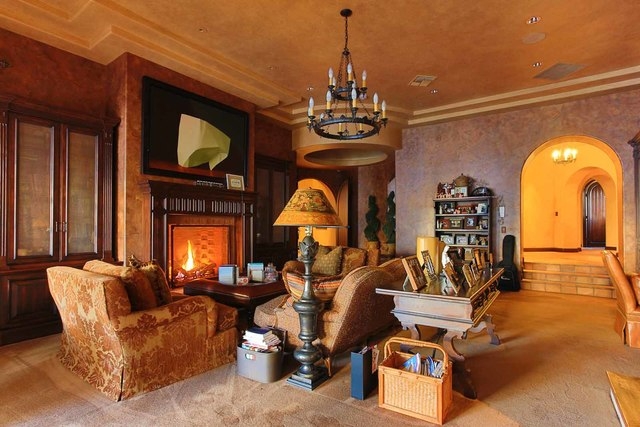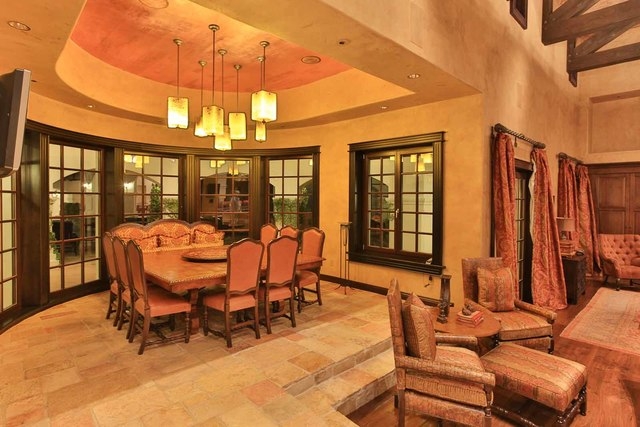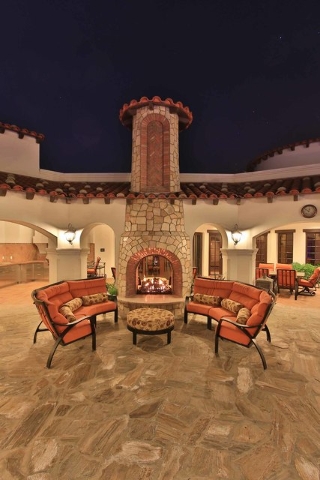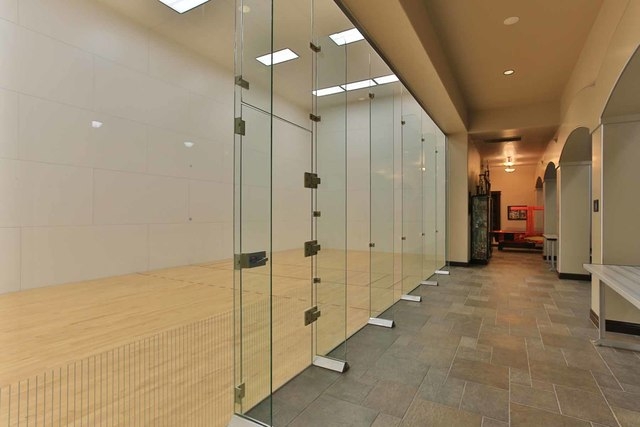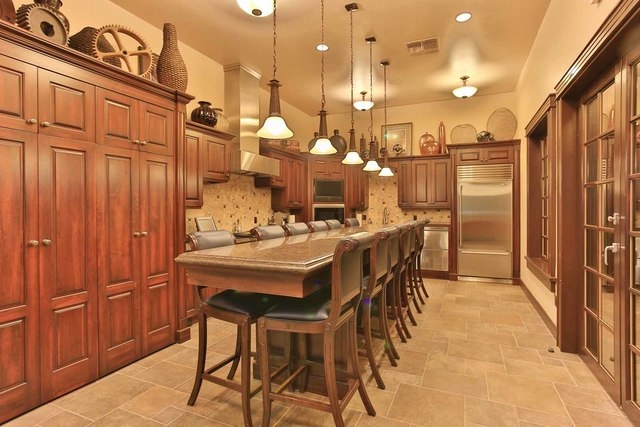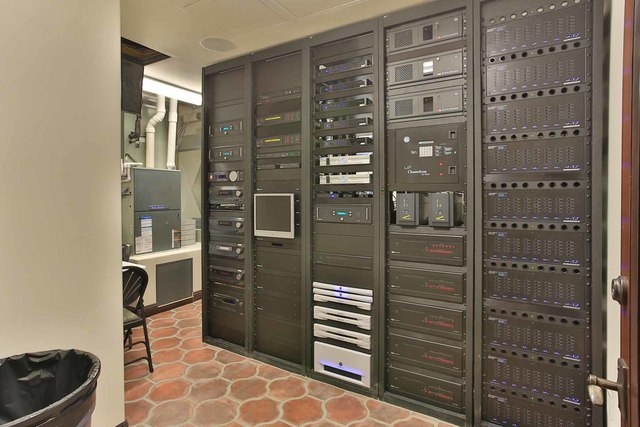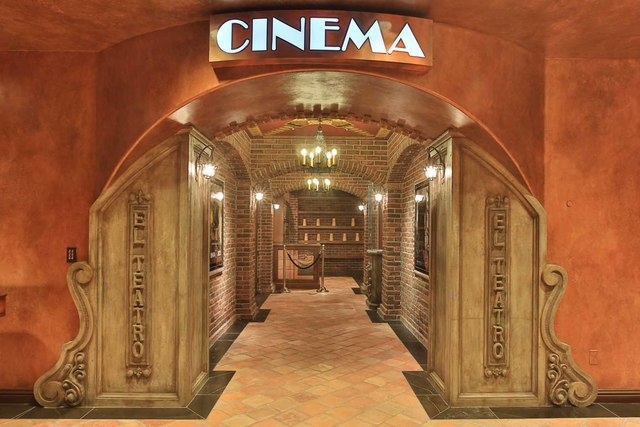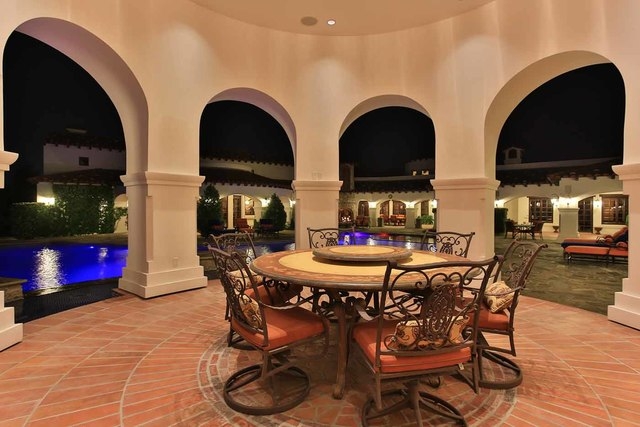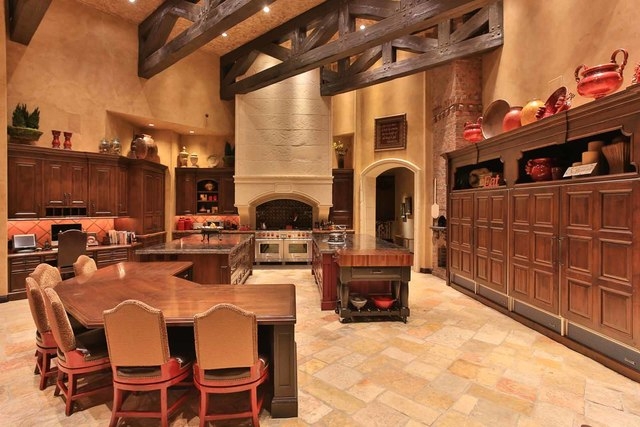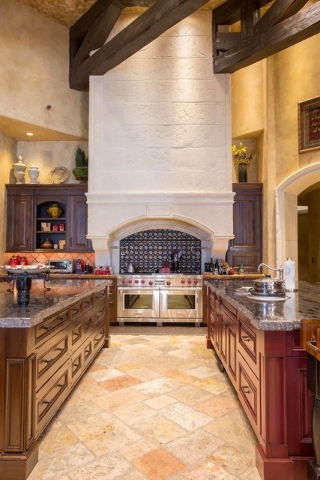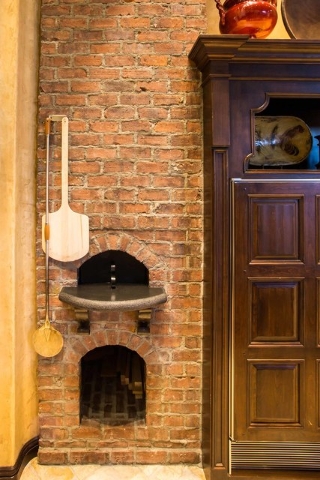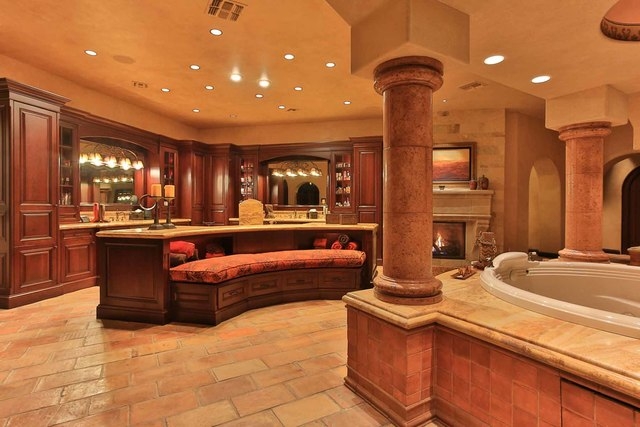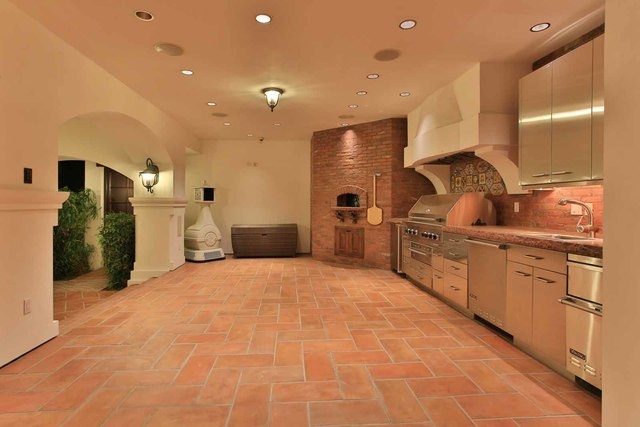 Casa Paradiso is a beautiful Spanish-style ranch home in Spring Valley near the 215 Beltway and Jones Boulevard. If you've ever seen the Old Mission in Santa Barbara, Calif., you would recognize its influence. From the roof tiles to the landscape choices, it's not hard to imagine you're at "America's Riviera" instead of in Las Vegas.
The home, on 5.6 acres, has been placed on the market by a pair of empty nesters, and what a big, magnificent nest it is. It would more accurately be described as a compound than a home. No shortcuts were taken in its construction.
At $25 million, it's one of the most expensive homes on the local market, and that price may even be low for what it includes, listing agent Frank Napoli II of The Napoli Group, Berkshire Hathaway HomeServices said.
"We priced the property considering what it would cost to replace and duplicate it, and even at $25 million you can't duplicate this property," Napoli said. "I've never seen a property anywhere that offers this many amenities, finishes and type of design. You truly get everything that you pay for here."
It's all solid wood and stone finishes, he said, adding that no faux materials or designs of any kind were used.
The owner was a homebuilder when he bought the property in 2001. He demolished or moved the houses that were there and took four years to build his family's dream home.
"We incorporated some of the bell tower, column and round elements seen in the Santa Barbara mission," he said.
Howard Perlman and Associates was the architectural firm.
The estate's exterior offers a hint of the grounds that surround the property.
The design included specially planned microclimates allowing non-native plants to be successfully cultivated. The property has designated areas for grapes, vegetables and fruit trees.
There are plantings of hedges, bushes and vines and dual trickling ponds flank the main entrance to create a welcoming, graceful courtyard. A long, covered walkway leads from the porte cochere to the entry.
Imported heavy-wood front doors open to a rotunda foyer with stone arches inside of arches, which "is almost impossible to build," some builders say. The arch of the doors is repeated throughout the house's interior. All the interior doors are 8 feet tall and handcrafted hardwood with wrought-iron fixtures. The floor is a custom fabricated Saltillo tile pattern trimmed with alder wood.
Ahead is the formal living room, which has a woven-wood parquet floor. In one direction is the other living areas and bedrooms, in another is a path to the master wing, and a stately home office with a view of the entry.
The master area includes its own sitting, laundry and workout rooms, not counting those elsewhere on the property. The workout room is outfitted with multiple televisions and six ceiling fans, and it overlooks an outdoor putting green.
The bathroom is not ensuite (not directly within the bedroom); it is separate from the sleeping chamber, but within the private master wing, and it has a walk-in steam shower large enough for any spa treatment. There are huge his and hers closets, fireplace and a round, center-placed spa tub.
The TVs in the master bedroom, bath and office are hidden behind retractable framed artwork.
The formal dining room has another round ceiling with a special finish, red walls and a custom-made iron chandelier with lights and matching black iron wall sconces around the room. Its doors open out to the patio and fireplace outside. There is an adjoining climate-controlled wine room and built-in buffet cabinet.
The main kitchen includes two granite-topped islands, breakfast bar, Sub-Zero and Wolf appliances, handmade solid wood cabinets and a brick pizza oven. There is a commercial-grade vent above the gas stove that blends into the 25-foot-high ceiling.
Wooden ceiling beams merge the kitchen with the family room and an elevated kitchen eating area, with a custom glass light fixture.
There are three other kitchens; one in the poolside gazebo, one in the basement and one in the recreation center in the back of the property.
The owners installed so many amenities in the house partly to keep their children close to home, and they succeeded by including a game room, movie theater, a baseball diamond, and a 14,192-square-foot recreational building that accommodates all the major sports, with his and her locker rooms. This climate-controlled building also has parking for two recreational vehicles, and Napoli suggested a potential buyer with a large auto collection could easily convert the rest of it to garage space. There is also a ground-level trampoline.
With 3,300 square feet, the basement houses the game room, home theater and a smaller, adjacent satellite movie room. The theater entrance is elaborate, with brick walls, a ticket-taker booth and concession area. It was designed to replicate the theater alley in "Batman" where Bruce Wayne's parents were murdered. It has an old-timey feel, with a heavy crushed velvet curtain covering the screen, fabric-covered walls and seating for 16. If you know your astronomy, you could identify specific constellations in the ceilings' pin-dot lighting.
The pool and gazebo could rival that of many local hotels. It has a separate building with a second-level diving platform, as well as a commercial-grade water slide, full stereo speakers and strategic lighting across the 14-foot-deep pool.
The house has an energy-efficient power system and comes with two wells, which come in handy for watering the backyard, baseball diamond, tree orchard and vegetable garden.
Around the corner from the rose garden and vegetable bed, there is a potting room with custom shelving, sink and granite countertops. They even thought of the family dog and created a large, enclosed dog run with grass and pine trees.
Counting a small casita, there are seven bedrooms and 14 bathrooms. Each bedroom has an ensuite bath, elevated windows with landscape views, and different finishes.
Besides a state-of-the-art security system and Crestron Home Automation system, the property is enclosed by a custom-designed block wall about 8½ feet tall from a majority of the exterior sides and rear property lines. The front property wall is an attractive block brick with spiked decorative wrought-iron fencing on top, with wood and metal automatic gates.
And if 5.6 acres isn't enough land for the buyer of this property, the owner has an adjacent acre for sale (separately), too.
FEATURES
LOCATION: Spring Valley
PRICE: $25 million
SIZE: 17,163 square feet, 5.6 acres; seven beds, 14 baths, 4,684 square feet of garage space, 6,636 square feet of covered patio / porte-cochere; 14,192-square-foot recreational building
LISTING: Frank Napoli II of The Napoli Group, Berkshire Hathaway HomeServices.