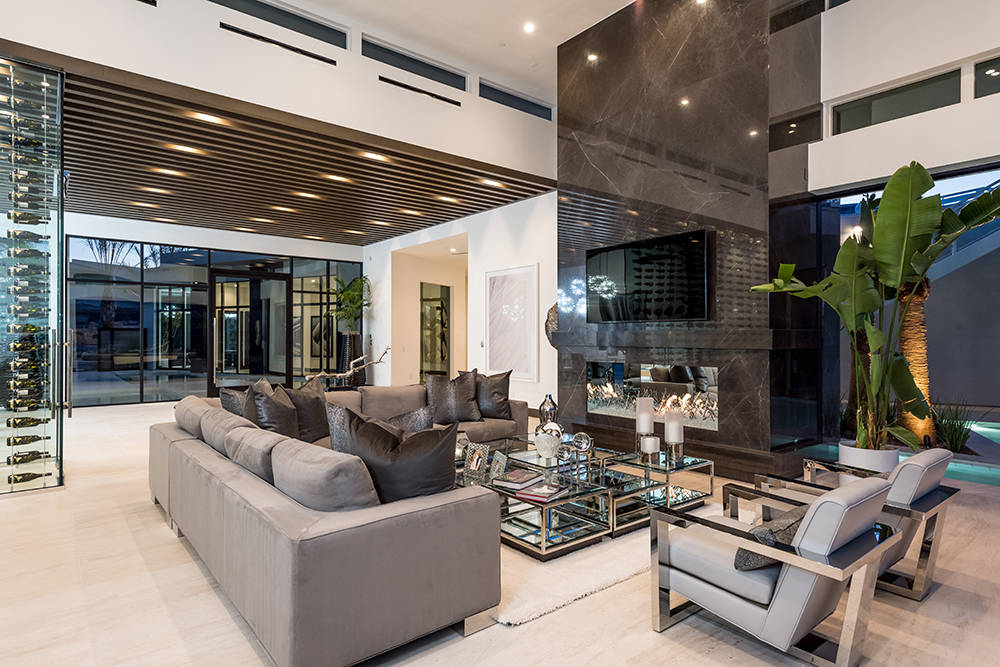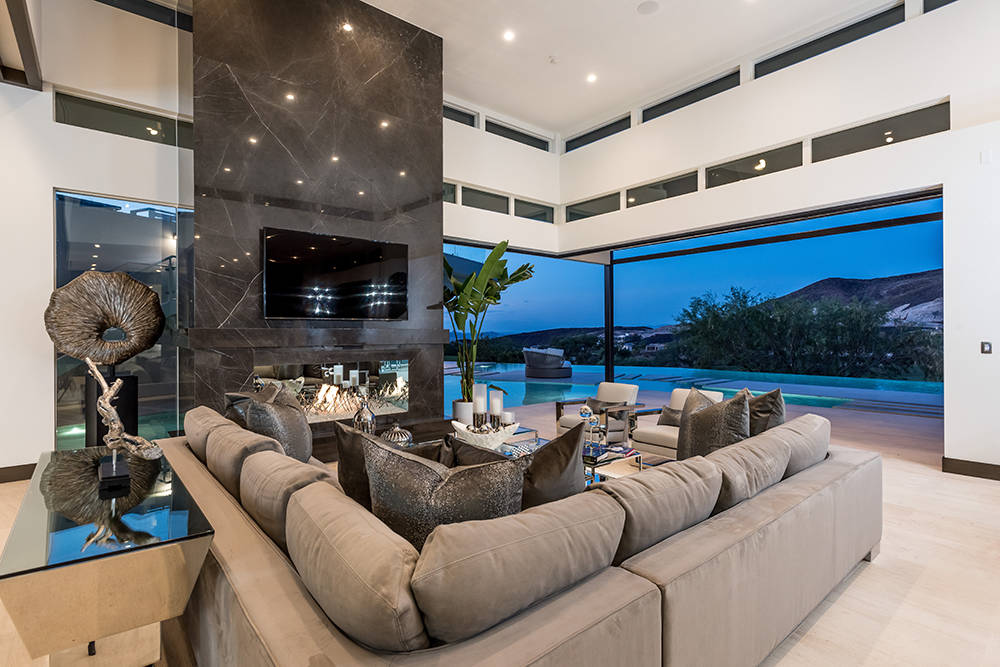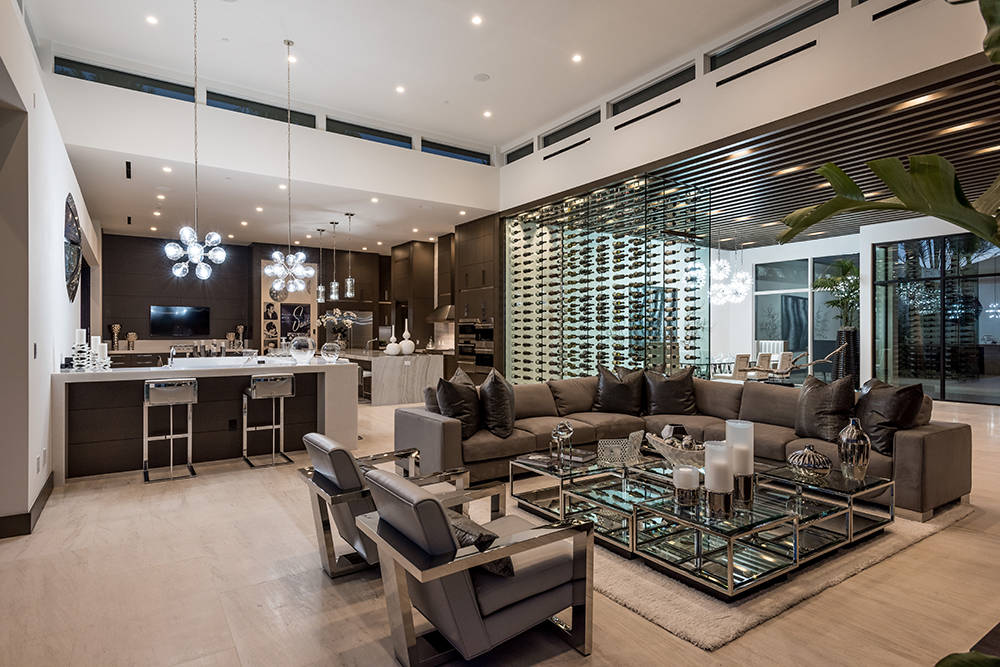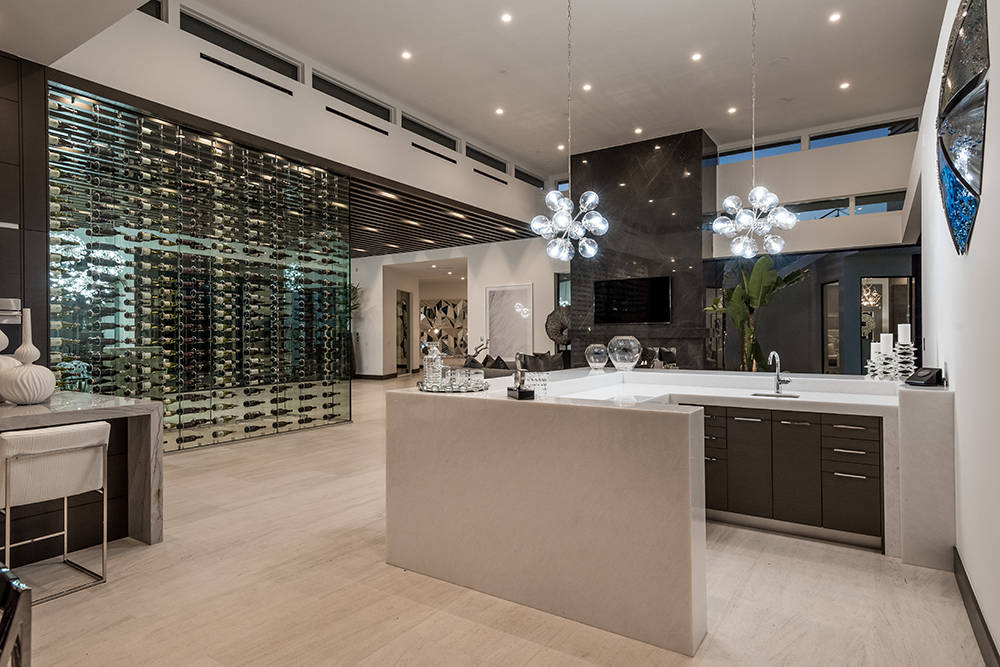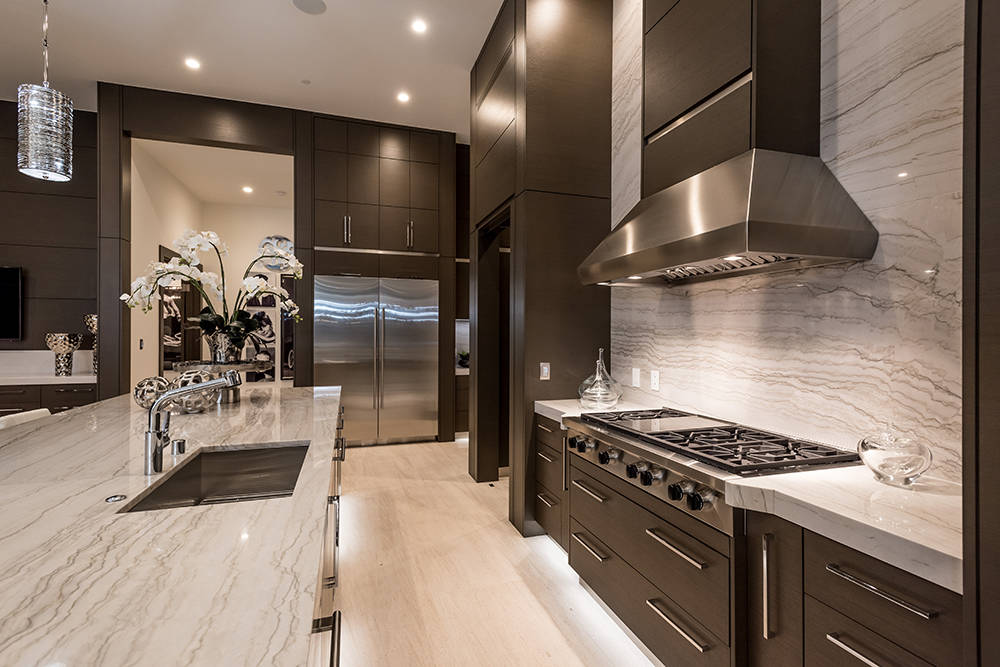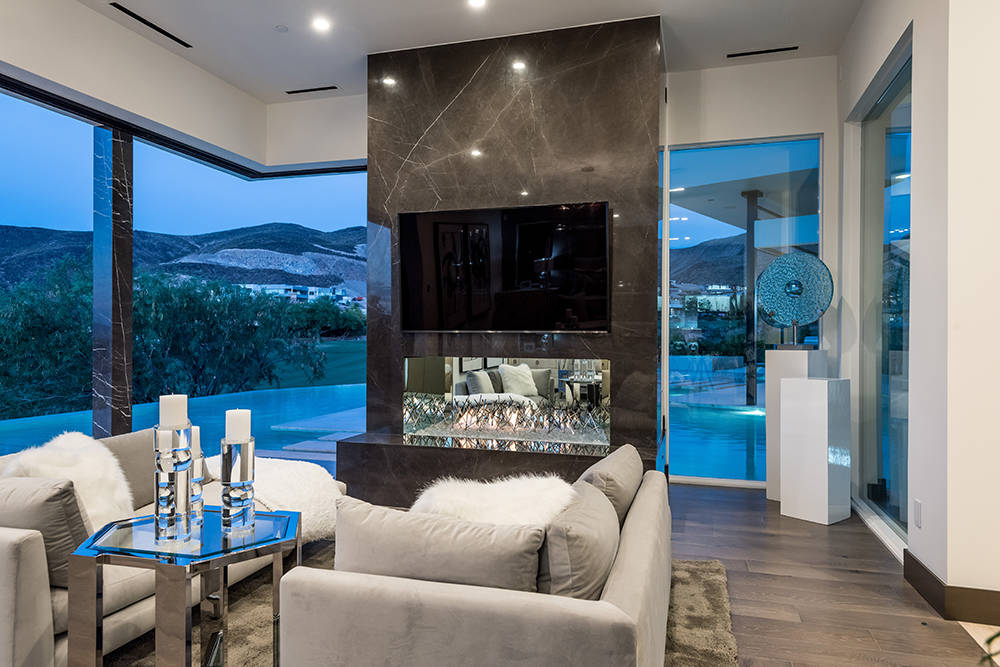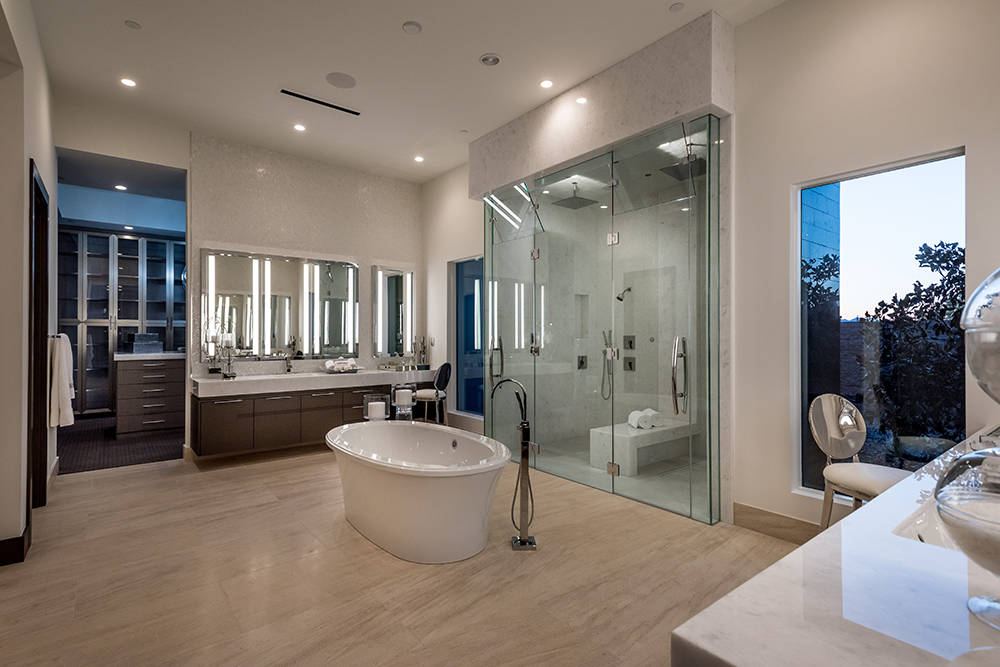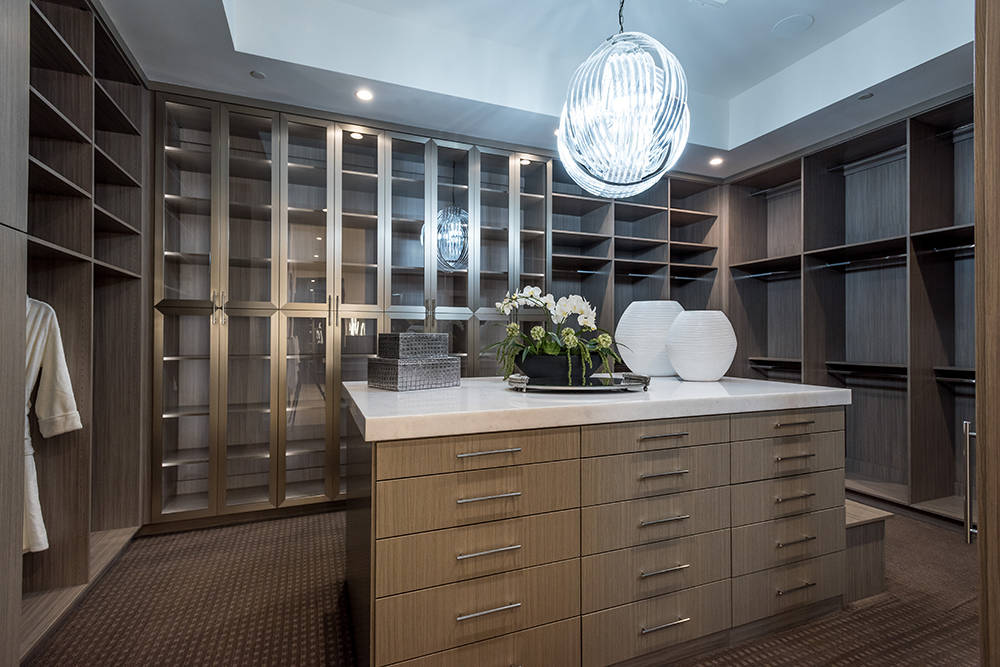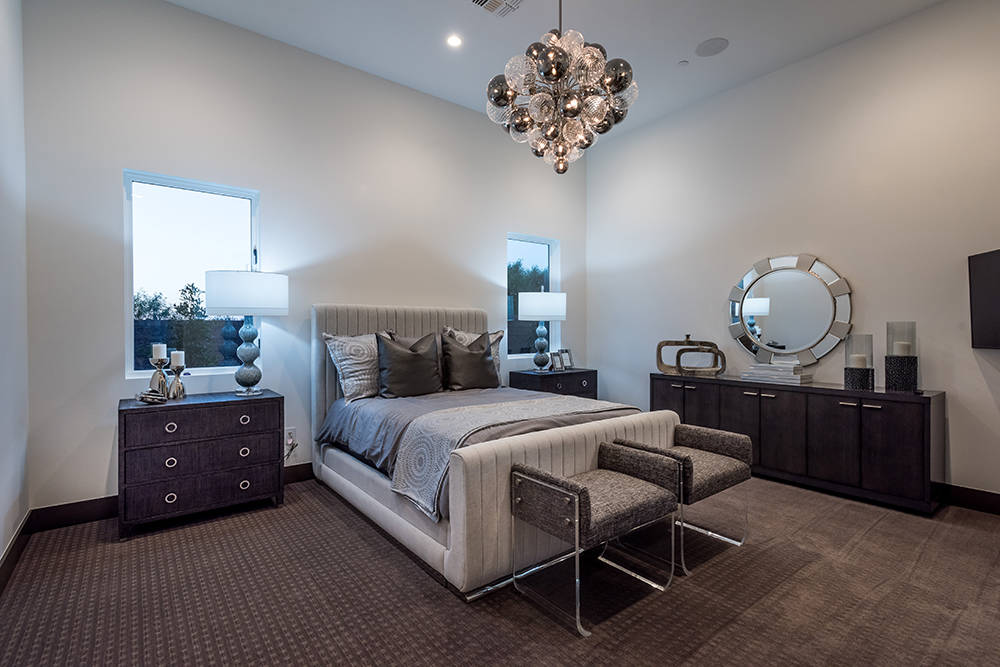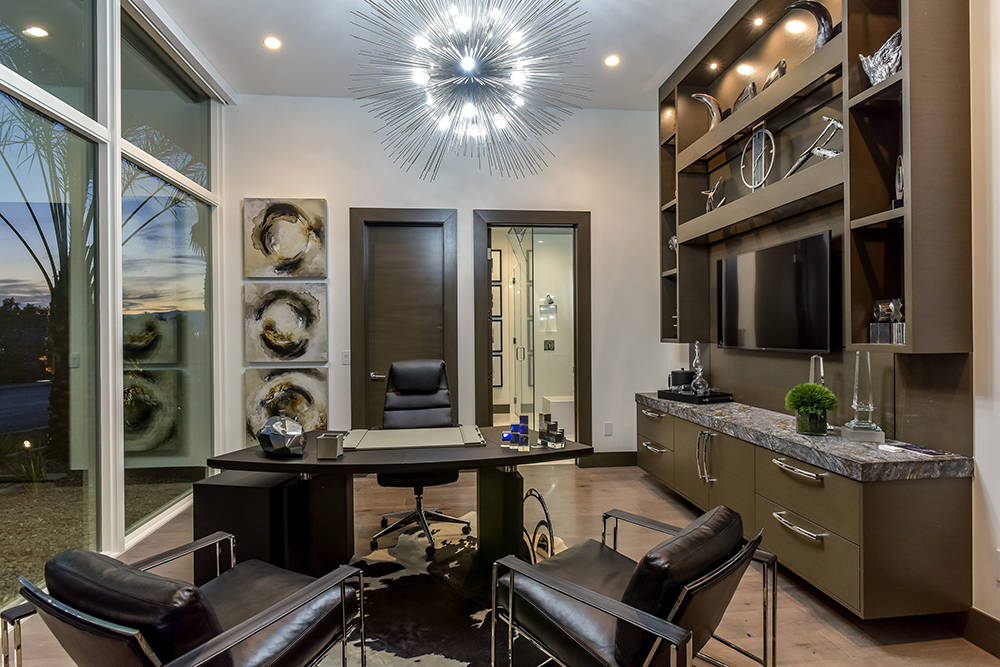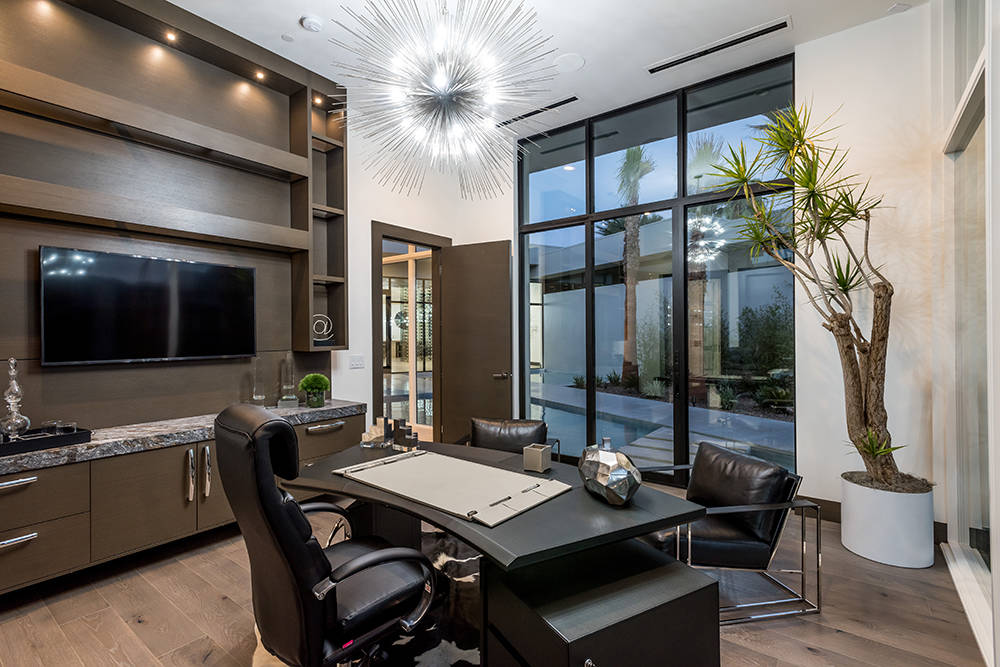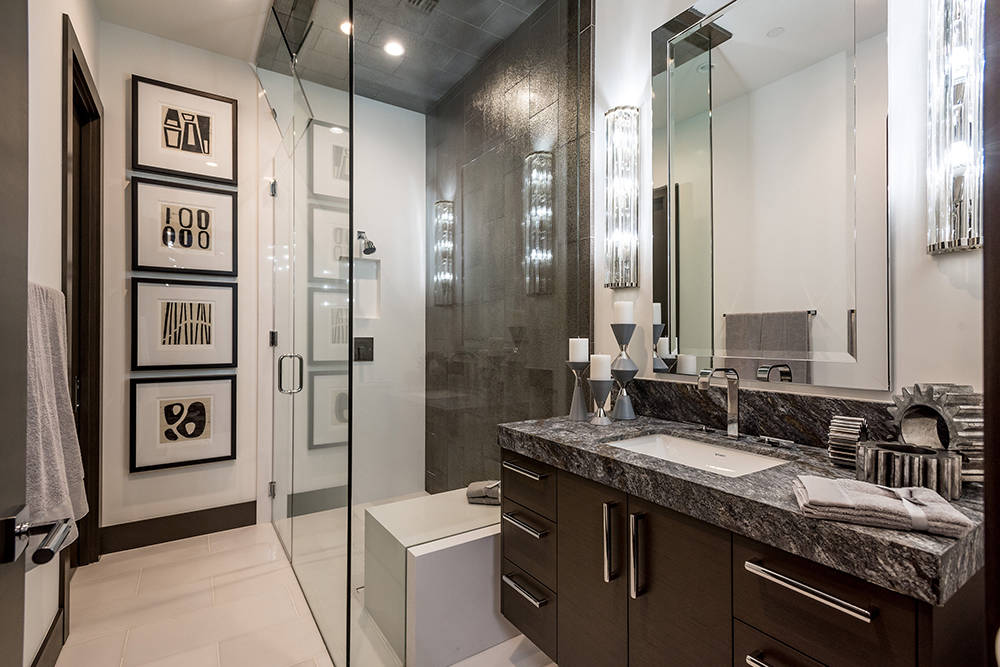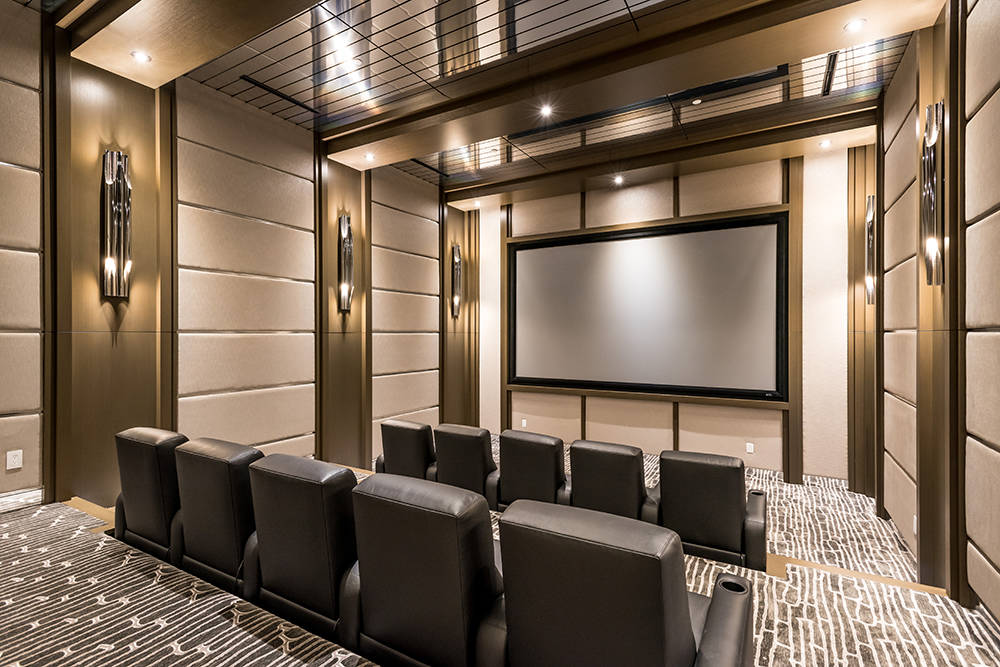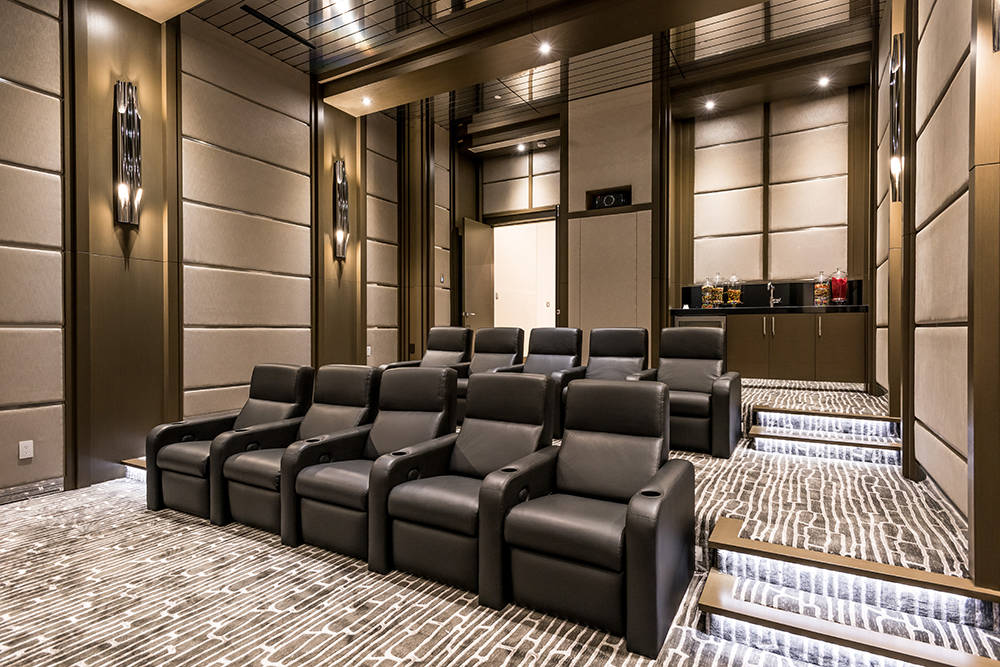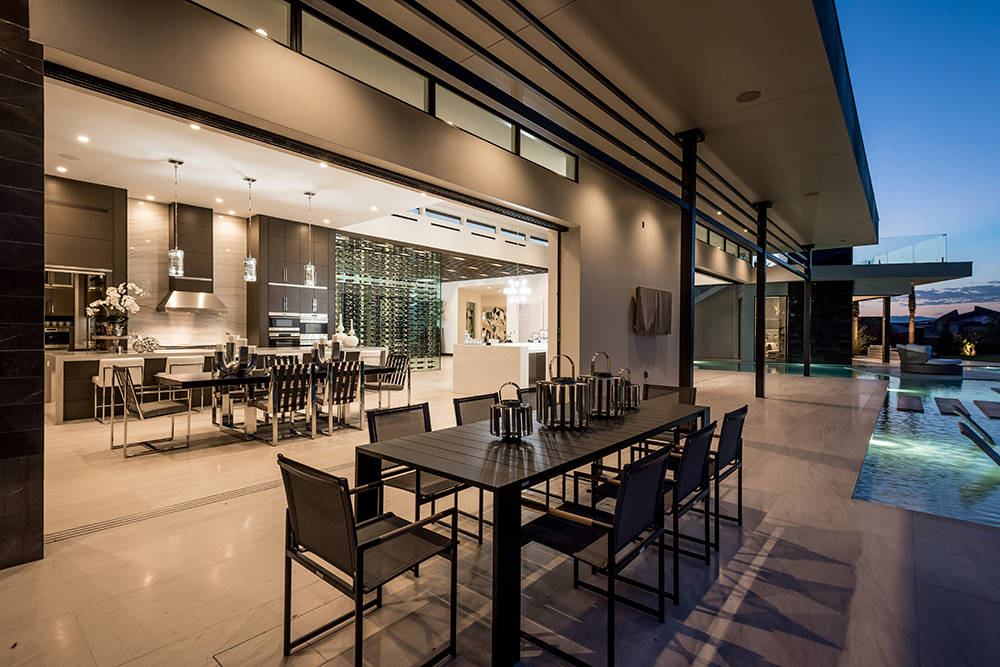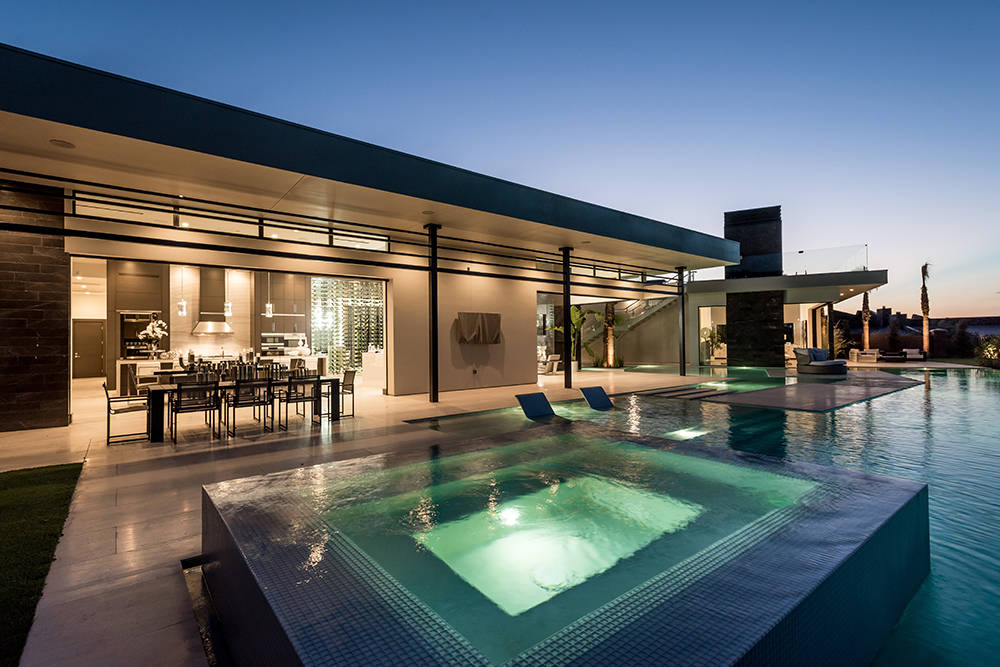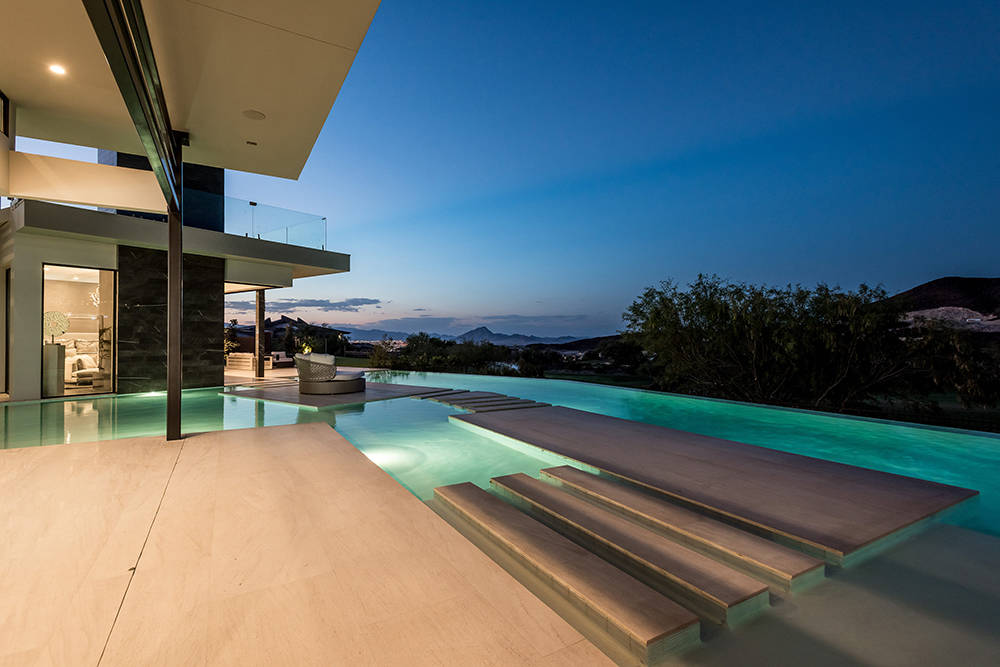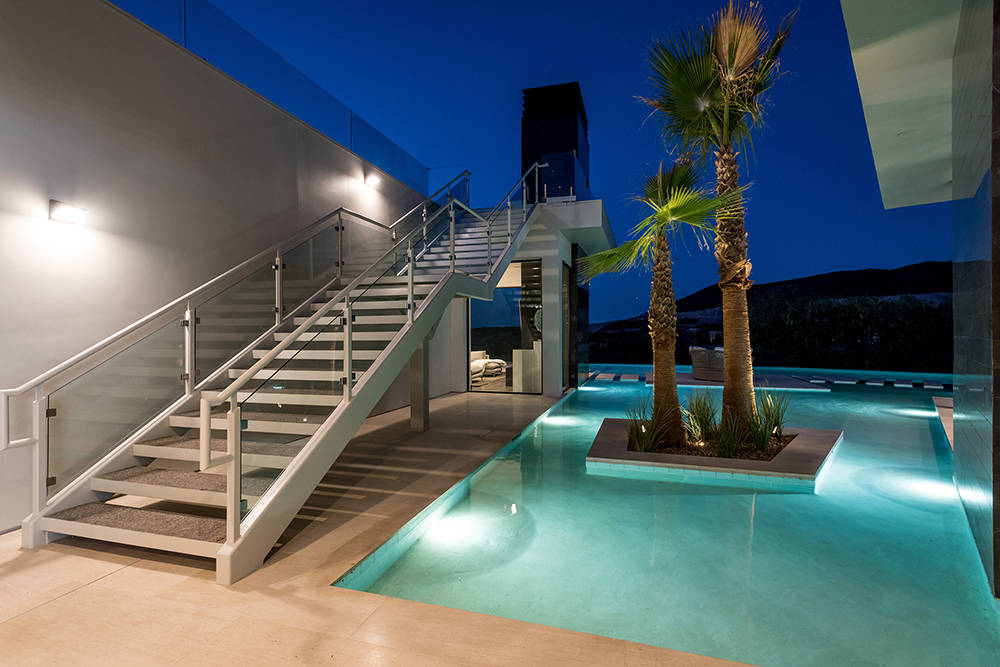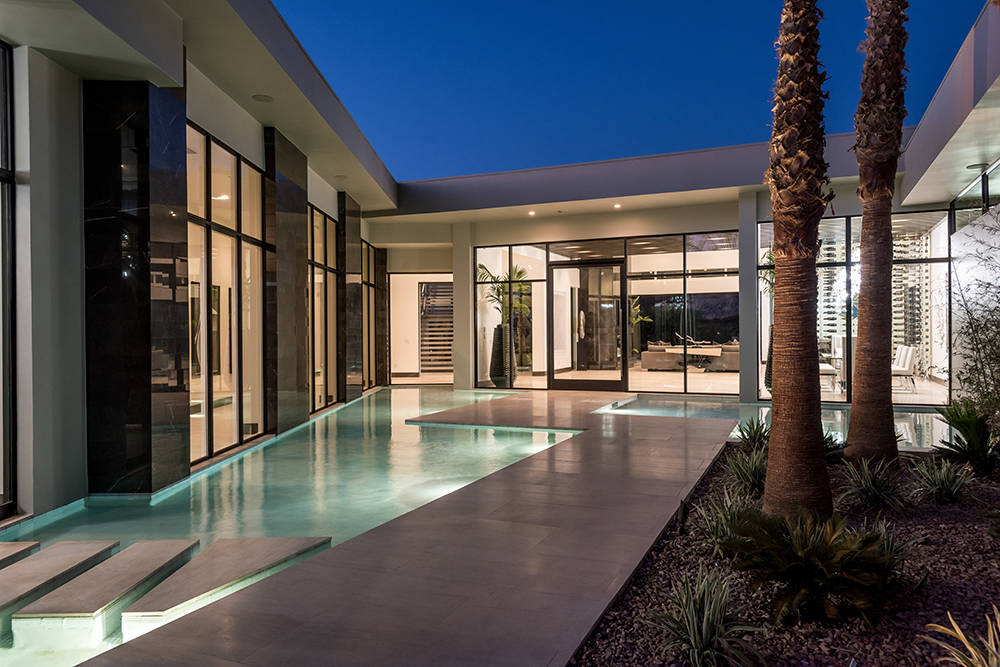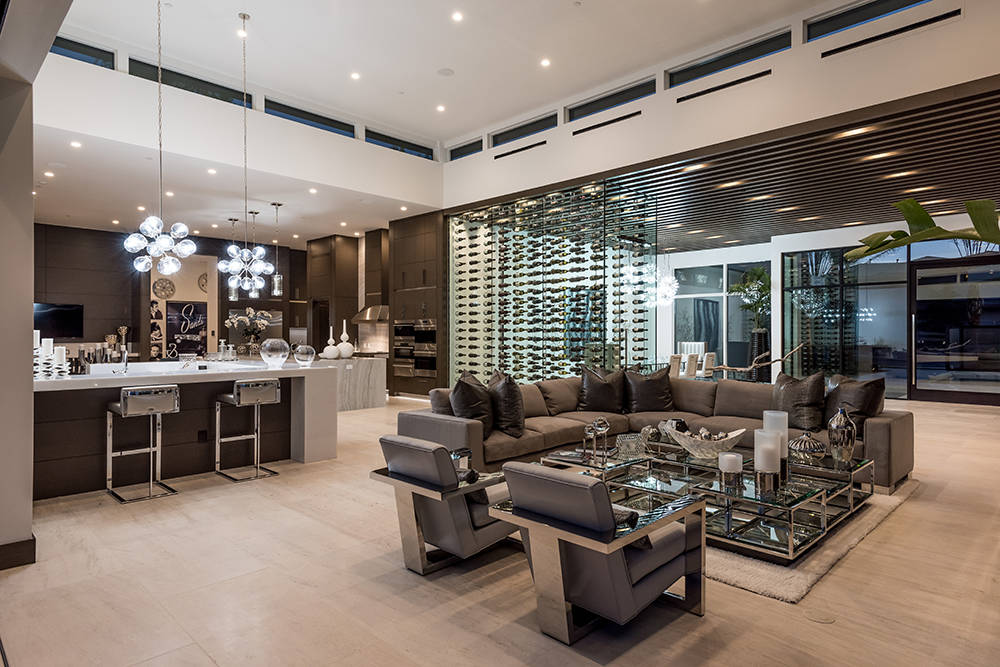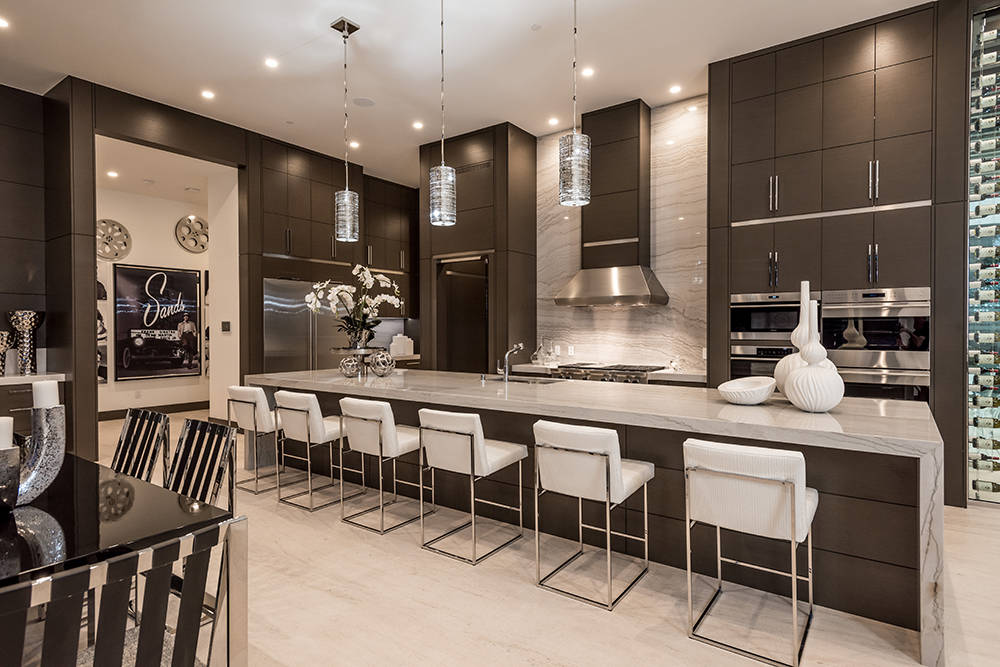 Southern Nevada saw the Canadian invasion when investors bought lower-priced homes and rented them out following the collapse of the housing market.
Now, a Calgary-based investor, Dave Lambert, has embarked on a new strategy of buying land and having a Las Vegas builder design and construct multimillion homes and selling them.
Lambert, through his Nevada subsidiary, Ventana Beaumont Inc., just completed his second luxury home that's on the market in MacDonald Highlands for $8 million.
The home built by Sun West Custom Homes overlooks DragonRidge Country Club and measures 8,500 square feet. In 2015, Blue Heron built Lambert an 8,500-square-foot home in Seven Hills, overlooking Rio Secco Golf Club that sold for more than $4 million.
Lambert hired Bob Barnhart, owner of Luxurious Real Estate in Las Vegas to help him acquire the land, design the homes and build them.
"We think there's opportunity to design homes with great builders and have it turnkey ready-to-go so someone doesn't have to go two to 2½ years through that," Lambert said. "There's a market for that because life moves quickly."
Barnhart said he's worked with a lot of foreign investors, including Canadians who bought homes and leased them out, but it's unusual for one to take it a step further and build a luxury home from scratch.
"This is definitely different," Barnhart said. "We do get people who buy land and build spec homes but most of them live in Las Vegas versus coming from outside the country. Most people that are speculating are buying apartments or single-family homes and leasing them and collecting rent revenues and would sell them down the line."
Located at 1210 MacDonald Ranch Drive the single-story home has four bedrooms, 5½ baths and a four-car garage.
"What makes the home cool is it's pretty contemporary for the neighborhood, and it fits in nicely," said Sun West President Dan Coletti. "We are next to the clubhouse, which has a contemporary flavor to it, and on the other side of us are homes that have been there for 10 years. We're bridging the gap between the old and new."
The home abutting the golf course is restricted to one level on the property so the views of others aren't restricted, Coletti said. They were able to take advantage of the views of not only the golf course but the mountains and city lights.
Coletti said he didn't want the views to "just be taken in but instead would be absorbed. The way the property fanned out in the back from the front allowed more rooms to open to the views, he said.
"We were trying to protect other people's views on the other side of the golf course but even though it was restricted to one level, we did build a beautiful lifestyle deck," Coletti said. "It's upstairs and not covered, and you can see the city, golf course and mountains. It's a stellar view."
Sun West has been a long-time builder in MacDonald Highlands, and in this case worked with Donna Johnson, a Southern California interior designer selected by Lambert.
"He said they were cool and inspired and wanted us to design a home for him that when completed he would either live in it himself or have us show it until it sells," Coletti said. "We designed a really cool house for him."
A standout feature is the swimming pool, Coletti said. It's large and connects from the front of the house to the rear of the house through the center.
"When you approach the house, it has a beautiful water feature to the left and right as you are walking toward the front it, it goes under the foundation and back up in the backyard," Coletti said. "It's so close that you can see the water on both edges of the foundation, which is cool."
Coletti said the home looks bigger than it is because it's dominated by glass. There are wide, sliding glass doors that open the great room and master bedroom to the pool, he said.
"It's designed for the indoor-outdoor lifestyle feel," Barnhart said. "You can have all of the doors open and don't know where the house starts and stops as you go through it."
Because of the way the property was oriented in comparison to the sun's path and the direction of the prevailing winds, Coletti said he designed the home to allow for most of the back of it to include many large glass pocket doors that facilitate and invite gatherings that accommodate a large number of family and friends.
The master bedroom has two walk-in closets, a shower, two toilets and a free-standing tub in the center of the bath.
The home has a state-of-the-art theater room and wine room that holds up to 400 bottles of wine. The exercise area has a spa feel to it with a massage table, he said.
The home also has various pieces of one-of-a-kind, hand-cut stone and marble.
It features a gourmet kitchen, oversized limestone floors, wood floors, wet bar. Outside, there is a built-in barbecue and televisions on the lifestyle deck that Barnhart said more resembles and feels like a hotel.
Barnhart said there are 47 homes with a value of $5 million or more in Las Vegas in 2017 that have been sold, in the process of being sold or placed on the Multiple Listing Service.
"This home was curated for the millionaire who wants the best of everything that exists in life," Coletti said.
Lambert said he isn't done seeking out projects in Las Vegas and is looking for other opportunities.
He said Las Vegas has a "lot to offer" as a growing marketplace. He said there's opportunities in the luxury market because people want something other than the traditional design of Mediterranean- style homes that dominate the scene.
People are looking for more modern desert contemporary homes that have open spacious rooms with views and indoor and outdoor style, he said.
"People like to have more open space than the tradition where there are too many walls in a home," Lambert said.
"Nothing against Mediterranean, but we think people want a lot of views."
About the mansion
Price: $8 million
Location: MacDonalds Highlands, Henderson
Size: 8,500 square feet, four bedrooms, 5½ baths and a four-car garage.
Features: Home theater, 400-bottle wine room, exercise area, outdoor deck, indoor-outdoor design, pool that connects front of the house to the rear.
History: House was built by Sun West Custom Homes for Calgary-based investor, Dave Lambert