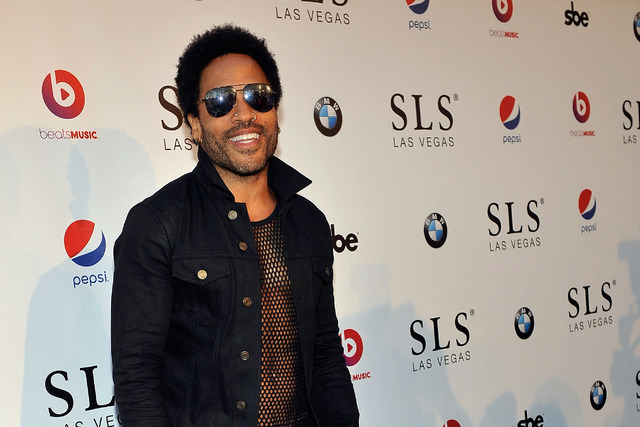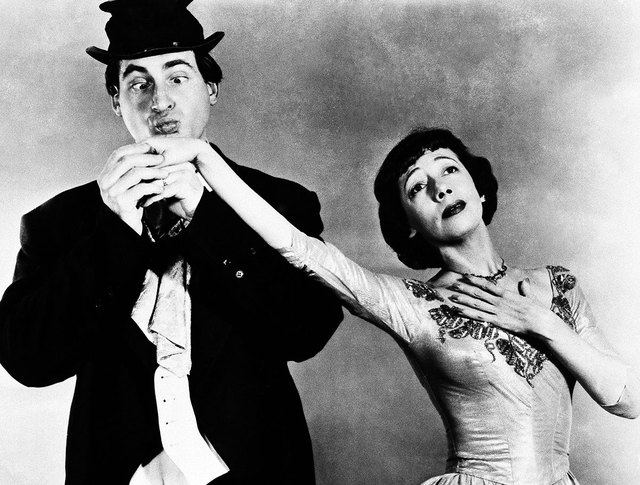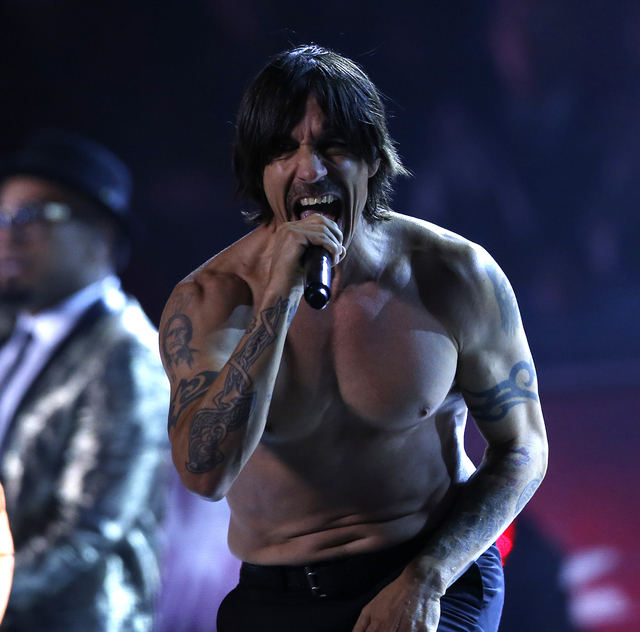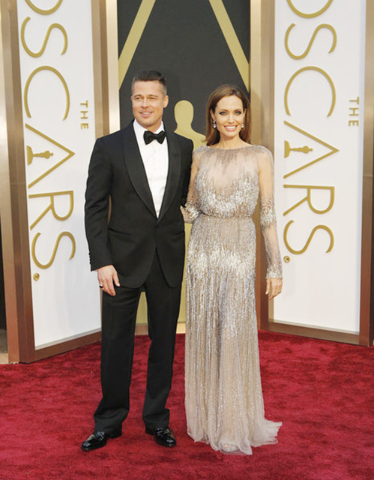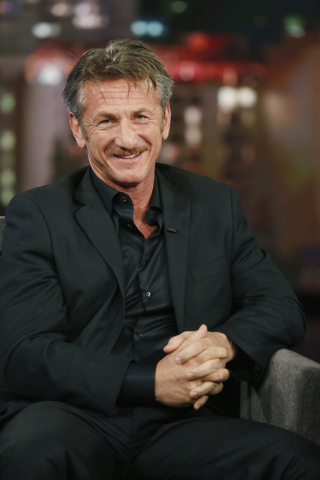 Several snitches from the Big Easy and elsewhere have been kind enough to let us know that globe-trotting Hollywood royals Brad Pitt and Angelina Jolie have put their New Orleans mansion on the open market with an asking price of $6.5 million. The criminally attractive couple, parents to half a dozen multicultural and impossibly cute children, purchased the three-story French Quarter mansion in December 2006, in the hideous wake of Hurricane Katrina, for $3.5 million.
Current listing details show the "magnificently renovated" masonry-built mansion dates to the 1830s and currently encompasses 7,645 square feet between the four-bedroom and four full and two half bathroom main house and the separate two-story guesthouse that provides another bedroom and 1½ bathrooms. Publicly available online marketing materials don't include any interior photographs but do reveal they are finely finished with Venetian plaster walls, custom-designed marble mantels and fireplaces, a grand spiral staircase plus and elevator and a "gourmet kitchen with top of the line appliances." The property comes with two off-street parking spaces, on site laundry facilities and a small swimming pool in the spacious and private central courtyard.
The Late Sid Caesar's former Beverly Hills estate listed for $4.25 million
Thanks to Our Fairy Godmother in Bel Air, it's come to our attention that the longtime Beverly Hills home of late, great comedian Sid Caesar has come up for sale on the open market with an asking price of $4.25 million. The pioneering and deliciously provocative comedian, who at 91 went to meet the great joke writer in the sky early last year, owned the Trousdale Estates residence since at least 1980, according to our perusal of property records, and current listing details show the once-swinging but now sadly bedraggled, 1960s single-story residence has four bedrooms and 4½ bathrooms in 4,667 square feet.
The property is priced and marketed, per listing details, as an "unprecedented opportunity" with "unlimited potential and outstanding possibilities." And, certainly, from the looks of things the house and grounds clearly need significantly more than a bit of spit and polish; there's peeling paint on the exterior, nappy wall-to-wall carpeting throughout much of the house, bumpy popcorn ceilings, cheap-looking wood veneered cabinetry in the kitchen and a slew of jalousie windows with not very decorative and, indeed, rather forbidding iron bars.
The property is already in escrow after just seven days on market with an unknown buyer for an unknown amount.
SELLER: Estate of Sid Caesar
LOCATION: Beverly Hills, Calif.
PRICE: $4.25 million
SIZE: 4,667 square feet, 3-4 bedrooms, 4½ bathrooms
Lenny Kravitz lists Paris home for lease
That charismatic and sartorially flamboyant musician and interior designer Lenny Kravitz has his sumptuous and seductively decorated hotel particulier in Paris' uber-posh 16th arrondisement listed for lease at $195,881 a month.
Listing details show the unapologetically palatial, four-story residence, discreetly stationed at the tail end of a quiet cul-de-sac that backs up to a public park, was originally built in the 1920s and given a soup-to-nuts restoration in 2008. The residence spans a generous 1,500 square meters — that's 16,145 square feet for all us Americans not familiar with the metric system — and includes a soigne foyer, a spacious living room with garden access, plus two additional sitting rooms, a total of four kitchens, two laundry rooms and seven en suite bedrooms. Listing details go on to show the mansion, which is offered fully furnished and with housecleaning services, is equipped with an elevator that stops at all floors, forced heating and cooling systems, several closets on each level and up-to-date communications and security systems.
Digital rental listings don't currently include images of the dynamic Kravitiz-designed interior spaces — they are, apparently, upon request only — but the opulent mansion has been photographed for publication several times, including for the October 2010 issue of the French version of Architectural Digest and the downright delicious 2011 coffee table tome "Parisian Interiors."
OWNER: Lenny Kravitz
LOCATION: Paris, France
SIZE: 1,500 square meters, seven bedrooms PRICE: $175,000 per month
Sean Penn lists Malibu house for sale
Fearsomely talented actor and fearlessly outspoken political and social activist Sean Penn has put his Malibu estate up for sale at $6.55 million. The cerebral and occasionally controversial two-time Oscar winner purchased the gated, 1.42-acre Point Dume property in August 2009, per property records, from Oscar-winning film producer Robert Chartoff's first ex-wife Vanessa Howard Chartoff.
Current listing details show the hacienda-style main residence, built in 1960 and according to our research possibly originally designed by Southern California architect and noted hacienda expert Cliff May, has three bedrooms and 2½ bathrooms in about 3,200 square feet. A self-contained detached guesthouse, privately nestled in to the terraced and landscaped ravine at the rear of the property, provides another bedroom and bathroom while a staff suite/office attached to the detached two-car garage has another bathroom.
Double glass doors open to a large tiled-floored foyer that stretches clear through to the back of the house where a couple of kooky, built-in planters sit underneath an super-sized sky light in the exposed beam ceiling. A formal living room has a fireplace and a built-in entertainment unit and the unconventionally shaped formal dining room has glass doors with garden overlook.
The kitchen has bead board accented Shaker-style cabinetry, sea-foam green ceramic countertops, a full complement of high-grade stainless steel appliances and a long center work island with integrated snack counter. The kitchen opens to a small family room with vaulted ceiling, humongous used-brick fireplace, a full wall of floor-to-ceiling bookshelves and glass doors that open to a grassy garden.
The back of the essentially U-shaped main house embraces a tree-shaded and paver-tiled courtyard with raised outdoor fireplace. The paver tiles continue beyond the courtyard surround a trapezoidal swimming pool ringed by flat lawns, fruit trees and mature gardens. The property transfers, according to marketing materials, with a deeded rights and a much-coveted key to Point Dume's all but entirely private Riviera III beach.
A few of the other many high-profile Hollywood types who own homes on Malibu's Point Dume include Barbra Streisand, Kenny G, Julia Roberts, and consciously uncoupled Gwyneth Paltrow and Chris Martin.
SELLER: Sean Penn
LOCATION: Malibu, Calif.
PRICE: $6.55 million
SIZE: (approx.) 3,200 square feet, five bedrooms, 4½ bathrooms
Miley Cyrus buys California estate
Word on the celebrity gossip grapevine is that giddy Disney darling-turned-giddily rebellious international pop star Miley Cyrus has shelled out a $5 million bucks for an equestrian estate in the celebrated, guard-gated and star-studded Hidden Hills enclave in L.A.'s far western suburbs. Various listings we needled out of the digital ether show the not-famous seller had the hill-topping spread — at more than 5 acres, it's one of the largest parcels in the community — on and off the market since at least the fall of 2008, when it popped up with an in-hindsight preposterously optimistic $7.29 million pricetag. An in-the-know birdie told us the property eventually sold for a bit more than $4 million to an investor-developer who, rather than raze the existing residence and building an even bigger mansion, flipped it at a nice profit to Cyrus who was represented in the purchase by Nate Smith and Josh and Matt Altman at Douglas Elliman.
The updated and traditionally fitted, boomerang-shaped two-story ranch-meets-Monterey-Colonial-style house was originally built in 1954 and measures in per online marketing materials at more than 6,000 square feet. A roomy and meandering open plan main living space pivots around a red brick cylinder that houses a climate controlled 1,000-bottle wine cellar and offers multiple seating and dining areas, a built-in bar, a used brick fireplace surmounted — natch — by a flatscreen television, wide-plank wood floors under a vaulted and exposed beam ceiling and numerous French doors that link to a variety of outdoor living areas. The sky-lit and tile-floored center island kitchen — large, well equipped with high-grade materials but, by our utterly meaningless opinion, hardly stylish — opens to the main living space over an angled, six-seat snack counter and includes bead board accented two-tone cabinetry, granite countertops and the customary suite of higher-quality stainless steel appliances.
The estate's extensive grounds, accessed by a long drive lined with and shaded by mature trees, provides Miss Cyrus with extensive recreational opportunities: a variety of verandas and lanais for easy-breezy indoor-outdoor living; a swimming pool and spa set somewhat unfortunately around the end of the residence; a built-in barbecue situation and an outdoor fireplace. Horse facilities include a 10-stall barn with tack and storage space, a one-acre riding ring and a couple of adjacent paddocks, and there's also a chicken coop and hen-house, vegetable and citrus gardens and, planted on the sunny upslope behind the stables, a 550-vine vineyard with Cabernet Sauvignon and Merlot grapes.
Other high-profile homeowners in Hidden Hills include behemoth bootied tabloid staple Kim Kardashian and her generously egoed husband Kanye West; entertainer and lucratively compensated "American Idol" judge Jennifer Lopez, who has her 17,000-square-foot Hidden Hills compound up for sale for $17 million; squeaky clean Canadian rapper Drake; reality star-turned-apparel mogul Jessica Simpson and her retired professional tight end husband Eric Johnson, who bought their estate a few years ago from Sharon and Ozzy Osbourne. Incidentally, after only about a year of ownership, singer-songwriter Colbie Caillot recently unloaded a spacious manse — just a few doors down and across the street from savvy and some might argue Machiavellian Kardashian family momager Kris Jenner — for $6.2 million to Dwight Yoakum's manager Laura McCorkindale, the same woman who — so our sources tell us — recently sold a historic estate in Toluca Lake to Eurythmics musician Dave Stewart. Anyways…
BUYER: Miley Cyrus
LOCATION: Hidden Hills, Calif.
PRICE: $5 million
SIZE: (approx.) 6,000 square feet, five bedrooms, 5½ bathrooms
Red Hot Chili Pepper's Anthony Kiedis flips LA villa back on market
Though he's owned it for less than two years, Red Hot Chili Pepper frontman Anthony Kiedis has — as was first sussed out by the property gossips at the L.A. Times — already flipped a petite, European-style villa above L.A.'s bustling and perennially chic Sunset Strip back on the market with an asking price of $4.295 million. Originally designed by architect F. Pierpont Davis and built in 1940, it was later reworked by Hollywood Regency expert John Elgin Woolf and eventually acquired, in June 2012, by lauded and much-published decorator Waldo Fernandez, whose past clientele includes Hollywood heavyweights like Elizabeth Taylor, Goldie Hawn, Darren Star and Tobey Maguire. Mister Fernandez, true to his signature style, gave the place an elegantly understated and no-doubt spendy overhaul and sold it to Mister Kiedis over the summer of 2013 for $3.65 million.
The walled and gated residence, which sits, like many houses in the hills, hard up on the street and comes in at less than 3,000 square feet per the L.A. County Tax Man, has three bedrooms and four bathrooms, according to current digital listing details that, curiously enough, make use of almost exactly the same description and what appear to be many of the same photographs as when the house was marketed and sold in 2013.
The living room has a 14-foot ceiling imported from a European cathedral and a 10-foot carved limestone fireplace, while the adjoining dining room has a barrel vaulted coffered ceiling and opens through French doors to an awning shaded dining terrace with swimming pool, garden and over-the-treetops city lights views. Listing descriptions indicate a "brand new open commercial kitchen" was recently installed, and there's a sky-lit lower level library with soaring ceiling and corner fireplace and a master bedroom that overlooks the gardens, terraces and swimming pool.
Kiedis maintains a rock star-style property portfolio that includes a townhouse condo in a guard-gated golf development in Las Vegas.