Check out the casino in this guy's house — PHOTOS
February 10, 2015 - 1:27 pm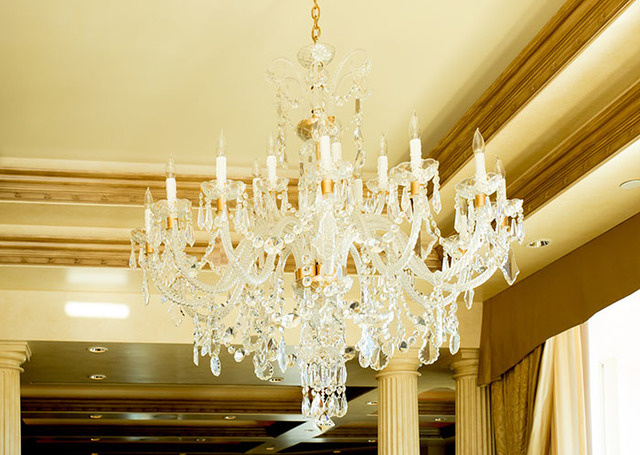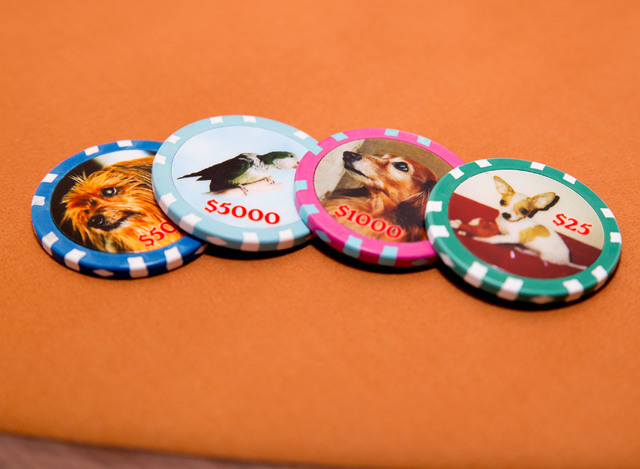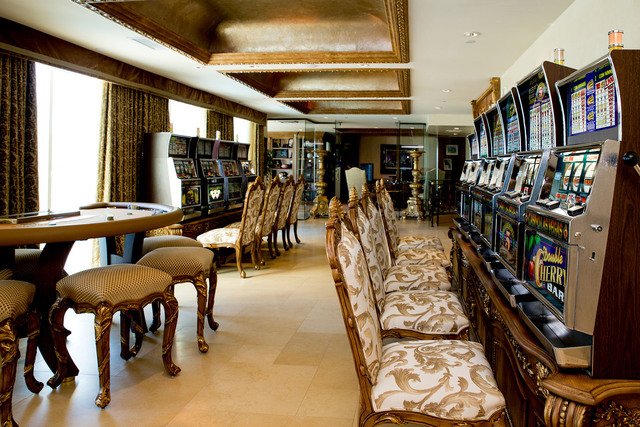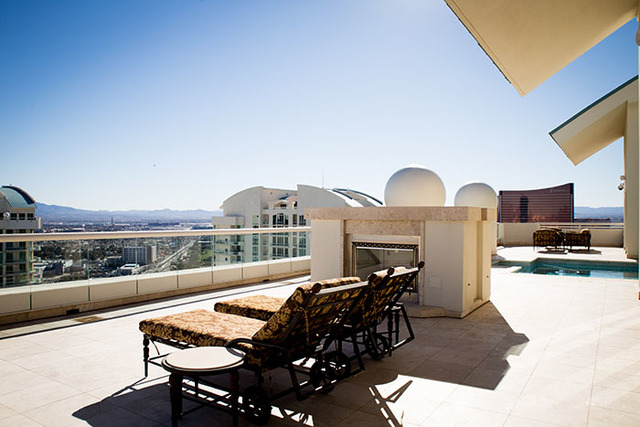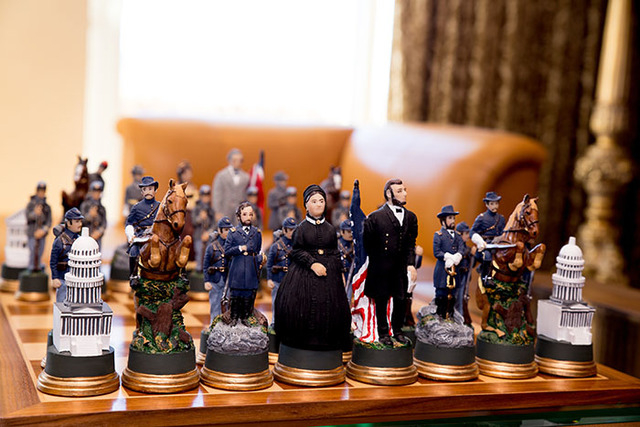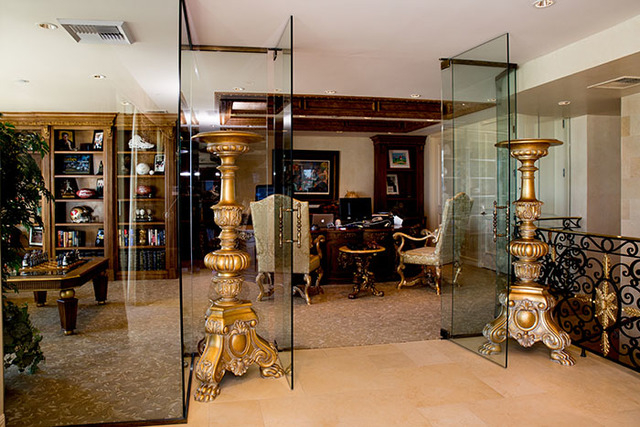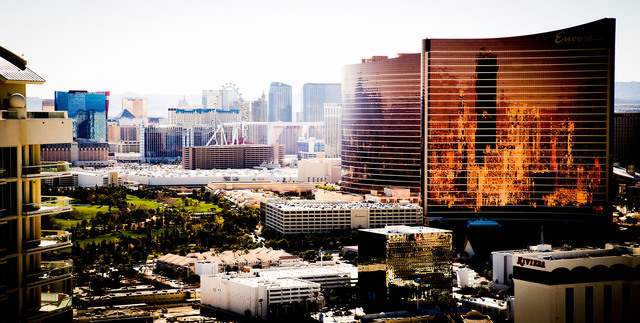 There are man caves, and then there's Michael Levy's man cave. Housed on the second floor of a two-story penthouse in Turnberry Place, the ultimate dude retreat includes a minicasino with craps and blackjack tables, a roulette wheel and rows of slot machines.
Five high-definition TV screens dominate one wall, next to a full bar flanked by waterfalls. A remote command console allows Levy to control the screens and the room's lighting from one of the cushy, theater-style seats arranged in rows.
Oh, and this "cave" has a view: a 270-degree vista of the Strip from the terrace, which also boasts an outdoor fireplace and a cross-shaped swimming pool.
It's the perfect hangout for the man who started sportsline.com, now CBSSports.com, and once graced the cover of Forbes as one of 13 "masters of the new universe" guiding the nascent tech industry. Levy still consults on media projects from a home office decorated with signed sports memorabilia and separated from the main gallery by a glass wall.
His clients, needless to say, are wowed.
Levy and his wife, Jodi, purchased the apartment in 2005 and immediately launched a full-scale renovation.
"When we looked at it, it was just bare concrete," he said. "We said, 'How do we fill this space?' I made a deal with my wife that we'd take out one bedroom and make it into a huge closet. In return, she gave me the whole top floor."
It's hard to say who got the better end of the bargain. On the first floor, an entry lined with shoe storage leads to Jodi Levy's luxurious walk-in closet, complete with mirrored wall and a door that leads to the deck beyond. (The original design contained no closets, she said with a look of horror.)
In a project that lasted more than a year, the couple raised the ceilings throughout the unit — creating recessed domes in some places — and added his-and-hers baths, hers with a jetted tub. They removed the wall between the kitchen and formal dining room so cooks could enjoy the to-die-for views, putting in custom cabinets and a Viking stove.
A separate guest suite can be closed off for privacy and is decorated with surprising touches such as an amber-hued stone sink with a heart-shaped stopper.
The lower floor contains a great room with marble fireplace and a master bedroom with en-suite sitting area.
Although the two maintain a larger home in Florida, the Las Vegas pad was inspired by their romance, which began at the Consumer Electronics Show 35 years ago. Michael Levy had developed a hand-held language translator, which was on display at the convention; Jodi worked for the company that was marketing it.
"He asked me for lunch and that was it," she said.
The couple found the casino supplies at Gambler's Warehouse, choosing old-school slot machines with manual levers. As supporters of animal shelters and dogs for the visually impaired, they wanted a fun space in which to host nonprofit fundraisers. The chips on the tables feature photographs of their pet canines and cockatoos.
Although it's fairly common for a homeowner to have a single slot machine or poker table, more elaborate home casinos like the Levys' are rare, said James Taylor, Nevada Gaming Control Board's deputy chief of enforcement. State laws allow for slot machines if there's no actual wagering (the Levys' are preloaded with credits), and table games as long as the homeowner doesn't benefit financially by charging players for access. Qualifying nonprofit organizations can host fundraisers at in-home casinos with prior permission of the board.
Custom touches abound in the home, from the gold leaf in one of two foyers to the plush, hand-woven carpets and custom ironwork on the staircase that connects the two floors. Golden hues throughout the apartment tie the space together.
"When you think of Las Vegas, you think of the golds and browns and the blues of the mountains," Jodi Levy said. "That's what I wanted to re-create."
With only two bedrooms and views from every room, the unit feels open and spacious but not overwhelming. Jodi Levy said that although friends encouraged the Levys to add more bedrooms — the home does contain four baths — they felt it was unnecessary in a town where visiting friends and relatives often prefer to stay in hotels and soak up the vibe.
The closets, on the other hand? Those were non-negotiable.
"We had a great time changing (things) around, and making it so someone could live here full time," she said.
Want a casino penthouse of your very own? The Levys' home is for sale for nearly $6 million. Listing Realtor is Gavin Ernstone, broker and owner of Simply Vegas.