Famous underground Las Vegas house to open to public — PHOTOS
Updated April 2, 2018 - 10:00 am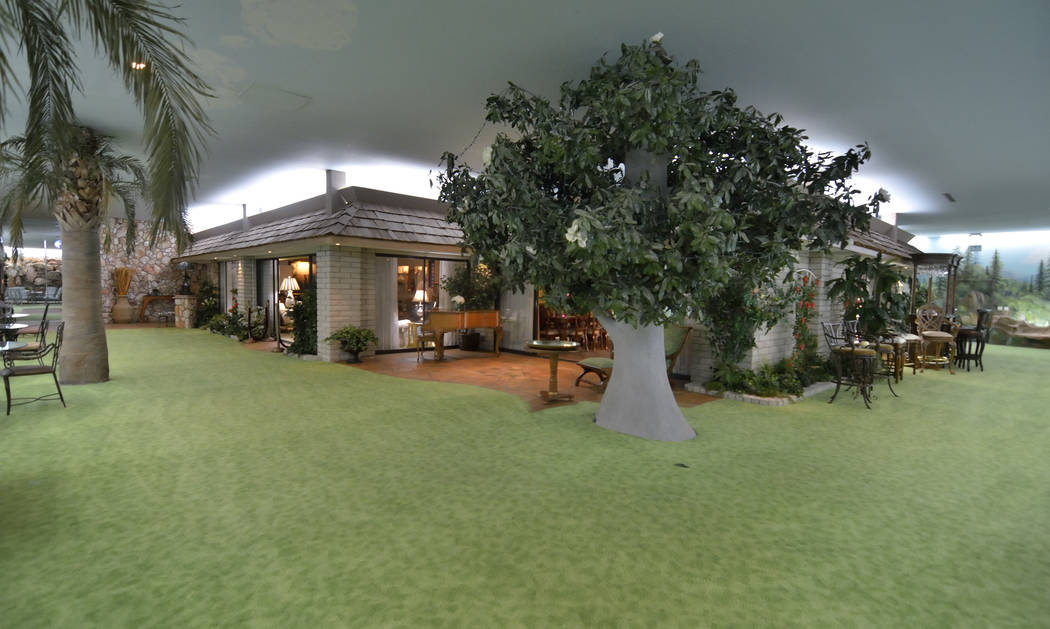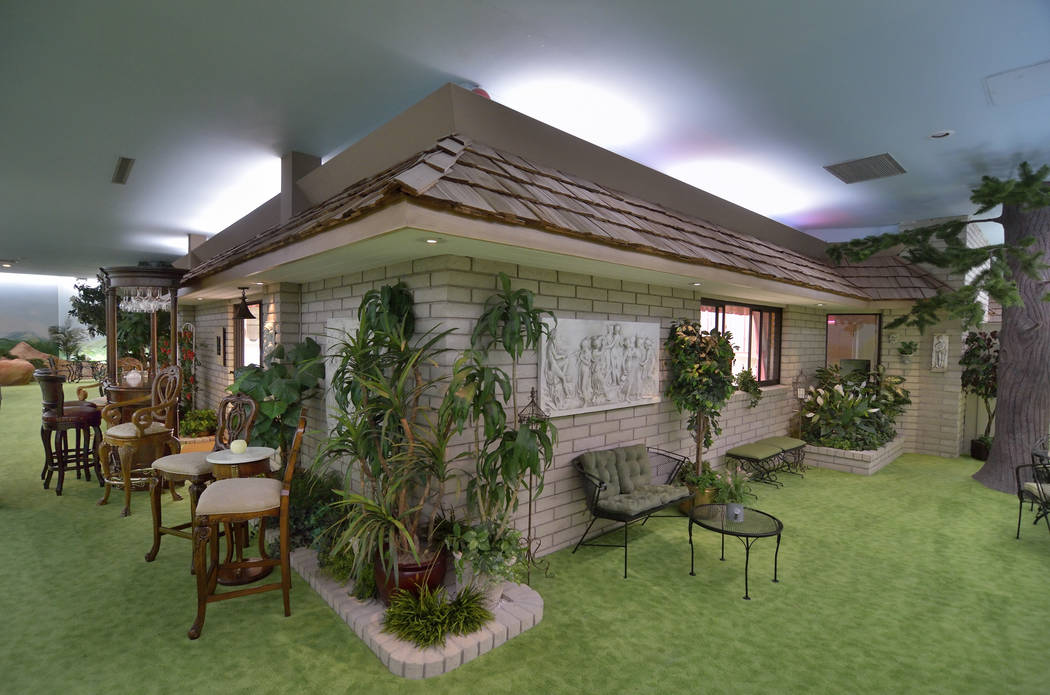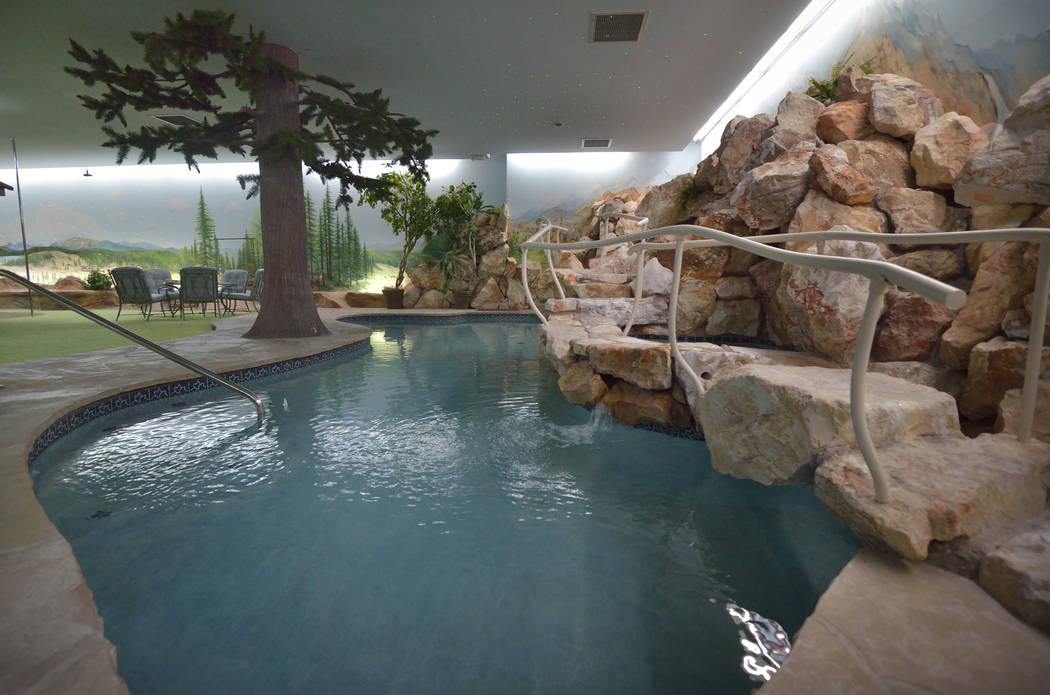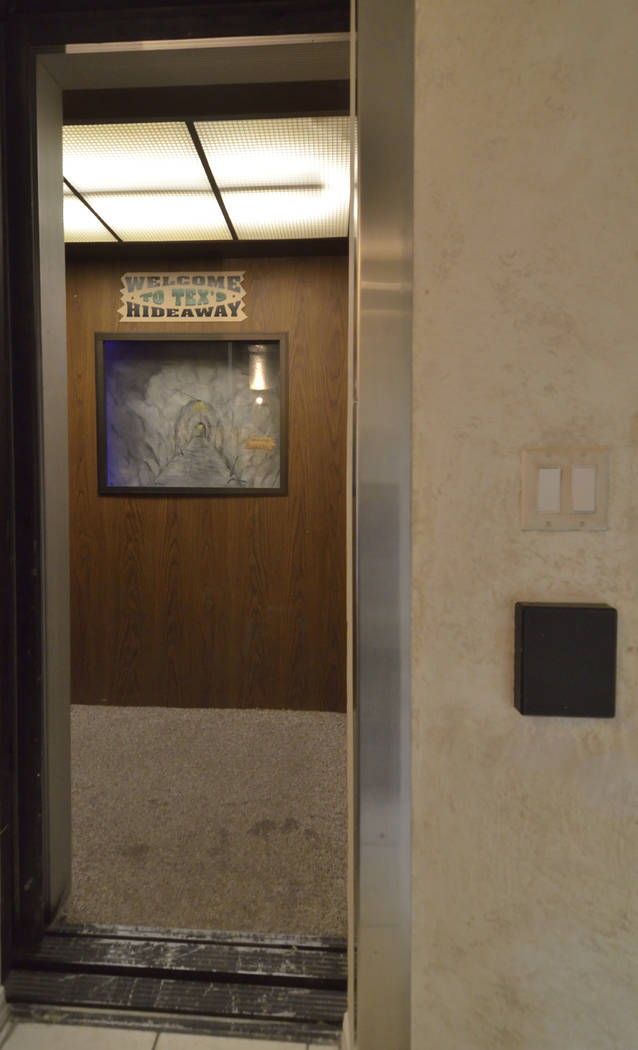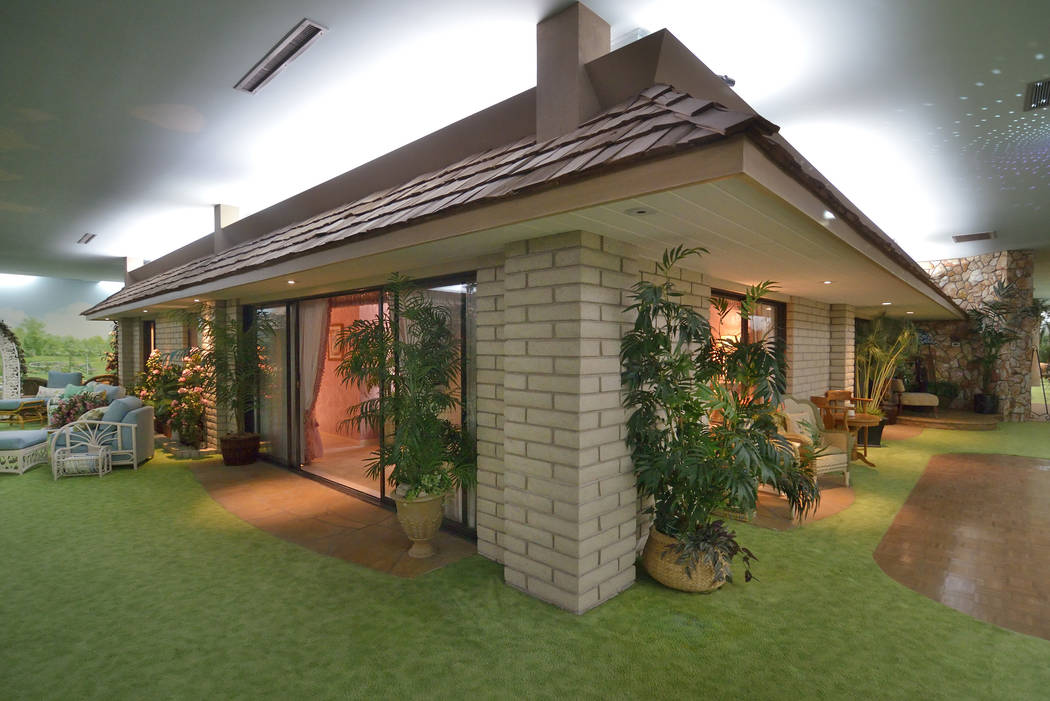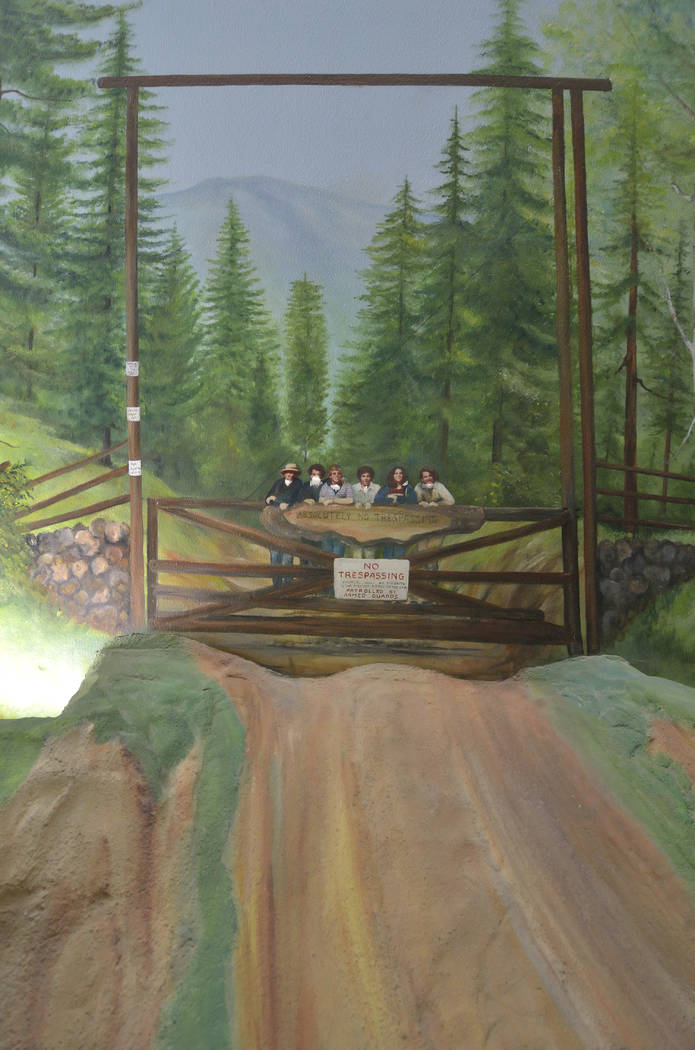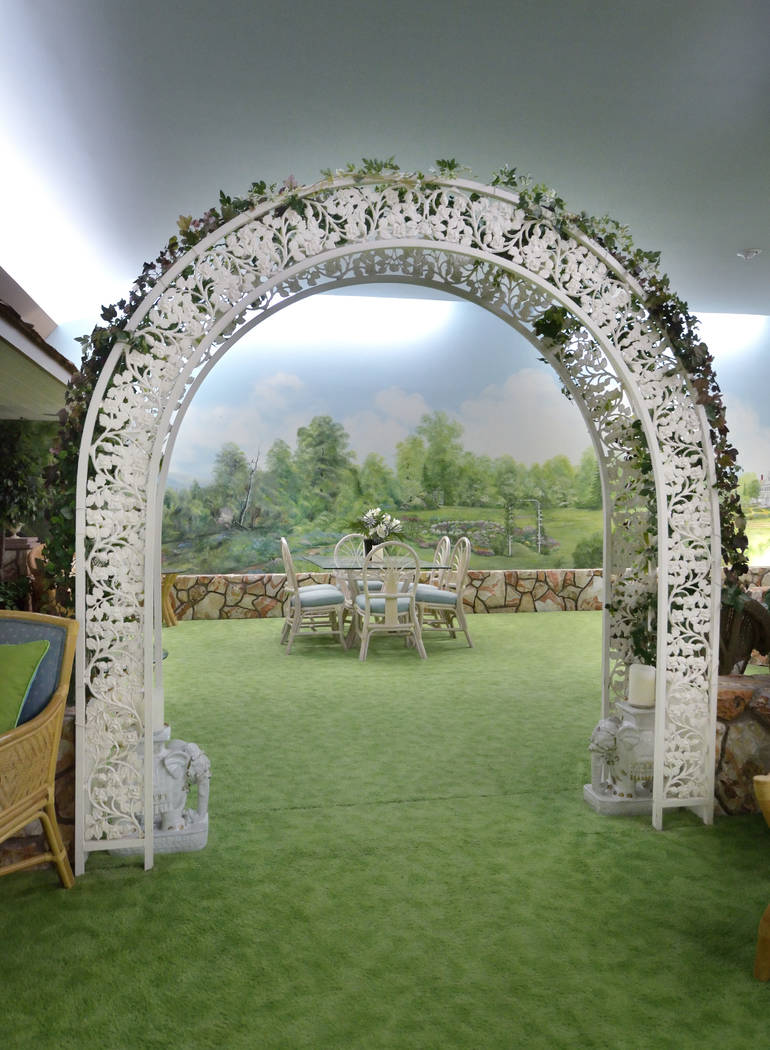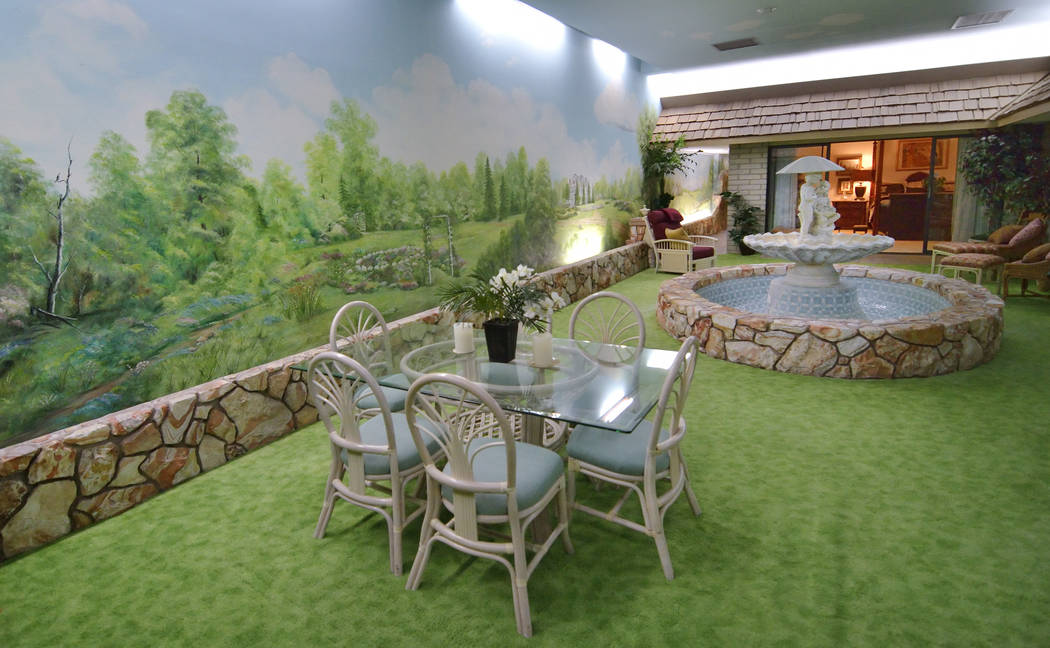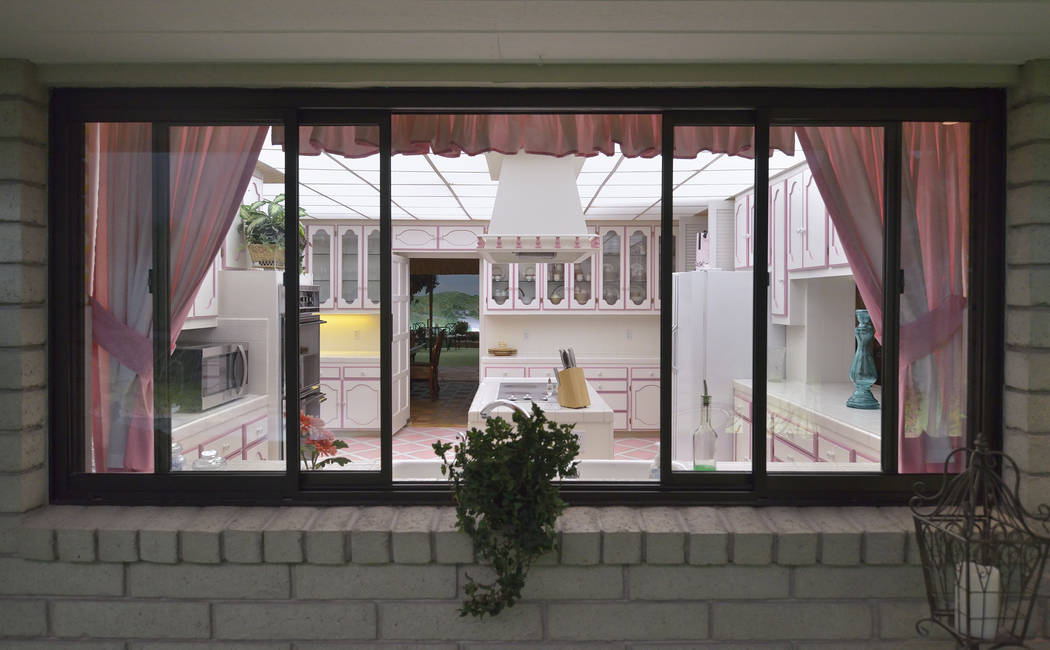 It's one of Las Vegas' most famous homes and one shrouded in mystery that few people have ever seen.
It's not the home of a celebrity or athlete that you can see on a bus tour or simply by driving by the address.
That's because the home was built as a bomb shelter and is under the ground.
The famous Las Vegas property called The Underground House, 3970 Spencer St., will get a rare public viewing April 28 as part of a celebration of the city's architectural history hosted by the Nevada Preservation Foundation. The gala, which will feature cocktails and appetizers, costs $150 a ticket; an extra $75 gets you access to a VIP reception.
There's no more famous basement in Las Vegas than The Underground House. It was built in 1978 by entrepreneur Jerry Henderson and his wife, Mary. The site measures nearly 15,000 square feet, and the house sits 26 feet below the surface, but it's not a normal basement.
It has its own midcentury-style, two-bedroom home measuring about 6,000 square feet and resembles many others built in Las Vegas in an earlier era. A 800-square-foot caretaker home sits in the rear. It doesn't get sunshine, wind and rain, but it otherwise is like many other homes.
There's a 6-foot-deep pool, a spa, a barbecue area, a carpeted six-hole putting green and even views when you look outside the window of the home or from the patio. It's not the Strip city lights or surrounding mountains but murals of settings where the Hendersons had homes in upstate New York, Colorado, Los Angeles and the San Francisco Bay Area.
The Underground House event is one of many foundation functions as part of Home + History Las Vegas weekend on April 27-29 to raise money for historic preservation in Nevada.
"This is our crowning event of the weekend," said Suzey Sligh Van Ness, the events and giving manager for the foundation. "People have been wanting to see this house for years and been asking about it. To preservation people, it's a must-see."
The Underground House continues to have a sense of mystery to it, even with the acquisition in March 2014 by its new owner, which paid about $1.15 million. The new owner is the Society for the Preservation of Near Extinct Species, a self-described secretive group whose goal is to promote of human life extension.
What better way to do that than purchasing a property intended to preserve life in case of a nuclear blast?
"That was (the Hendersons') idea to use it as a cold-war bunker and a reflection of the era they lived in," said Tee Thompson, a society member who oversees The Underground House and is living in it. "Their concerns were valid to them, so they built a home 26 feet under the ground. This was their everyday home."
Jerry Henderson was an investor in several companies. He had a company called Underground World Homes, which had an exhibit at the New York World's Fair in 1964 and 1965 about living underground in the years following the Cuban missile crisis. Henderson also had an underground home in Colorado that measured about 45,000 square feet, Thompson said.
After Jerry Henderson died in 1983, his wife no longer wanted to live in the shelter. She built a town home on the surface, where she lived until she died in 1989. The entire property later ended up in foreclosure. Society President Mark Voelker resides in the town home.
The group has spent more than $1 million on improvements, including repairs to the sewage system and wiring and purchases of 1970s-era furniture that suited the home.
"We have done quite a bit of preservation, and aesthetically we tried to keep everything in line as it was when it was originally built," Thompson said. "We have brought on professional artists when we have to do repairs on the walls to match what's already existing."
When the foundation asked if the home could be part of the annual gala, Thompson said the group wants to be part of the community and make people aware of the historic home and what's been done to preserve it.
"When you go down there, you're in a capsule and go back in time," she said about the event, which is limited to 100 tickets. "It's amazing to know at the same time we're keeping the mystery of the home, which is part of the legacy."
There's a small elevator, but the home is accessed from a flight of stairs that's now part of the lower level of the town home. The Underground House has lighting that emulates different times of the day. It has green carpeting in the patio area, and faux trees serve as hidden steel beams. Mountain and wilderness murals depict an outdoor setting. Rocks from the area near the Hendersons' Colorado home site were used for landscaping.
The home is cooled with nine air-conditioning and has heating units and two ventilation systems. It runs off the valley's electric grid and circulates air from the outside, both of which would prevent it from being used as a bomb shelter if the electrical system were destroyed and air contaminated, Thompson said.
Even though it's built with concrete and steel, the home could not withstand a nuclear blast, Thompson said.
"He was thinking if there's a nuclear bomb that they would survive down here," she said. "According to science, we don't believe it would survive a nuclear explosion. It would not be able to take the impact."
Thompson said the group gets "unique letters" in which people ask if they can live there in the case of an emergency.
"There are still people that believe in the apocalyptic phenomenon," she said. "People do a lot of prepping for these kind of emergencies. It's not gone away, and pretty prevalent now if you look at social media."
The home has two bedrooms and three baths. One was built for Mary Henderson at a cost of $30,000, Thompson said. Her bedroom and bath feature silk pink wallpaper.
It's like many other homes with a dining room, living room and audiovisual room. The bar has short stools: Mary Henderson was less than 5 feet tall and her husband not much taller. The kitchen has pink-trimmed flooring and cabinetry and has an original toaster built into the wall and a food processor in a cabinet.
Thompson said it's been a fascinating experience to live in the home. When you get up in the morning, she said, you expect the sun to hit you in the face and wake you up. Instead, you have to make your own light.
"I get to choose whether I want it day, night, dusk or dawn," Thompson said. "When it is dark, it is pitch black, and it's very peaceful and quiet. I don't get to hear the outside elements. It's beautiful being down here. If you're not focused on what you're doing, you lose track of time."