Former, current VGK players sell homes
Updated May 27, 2023 - 8:47 am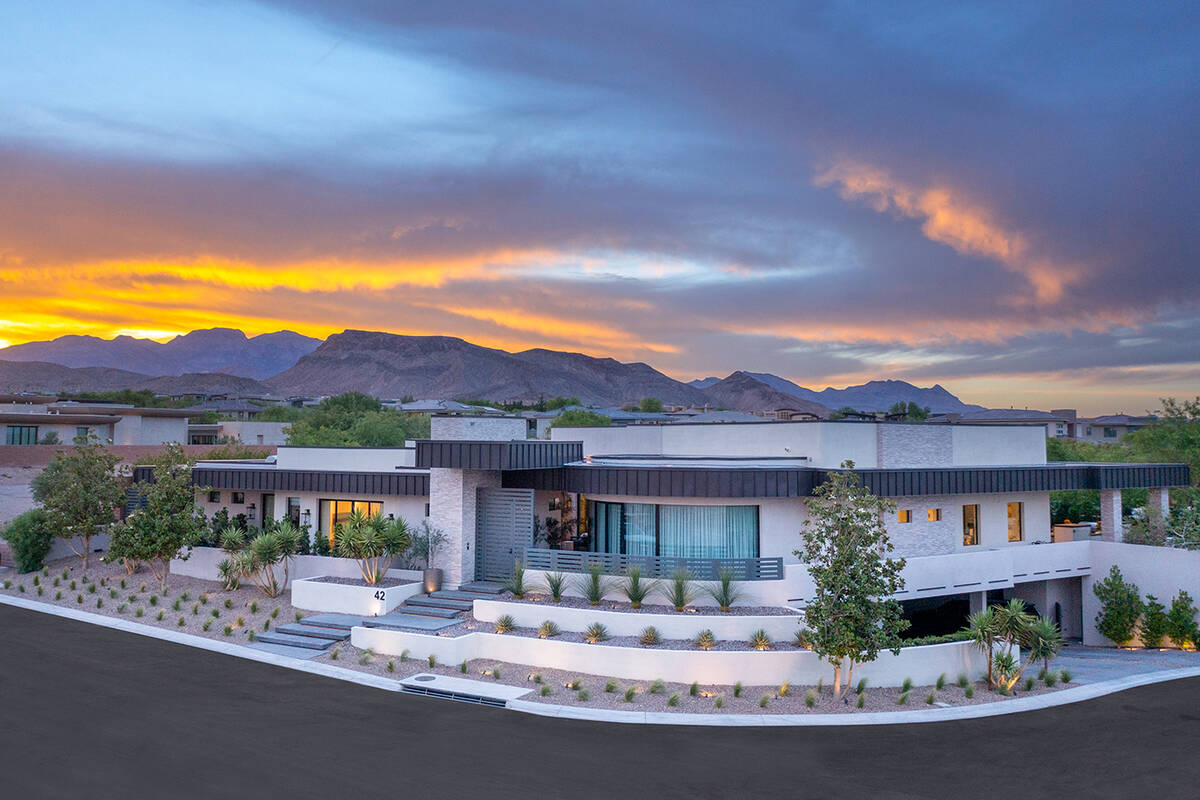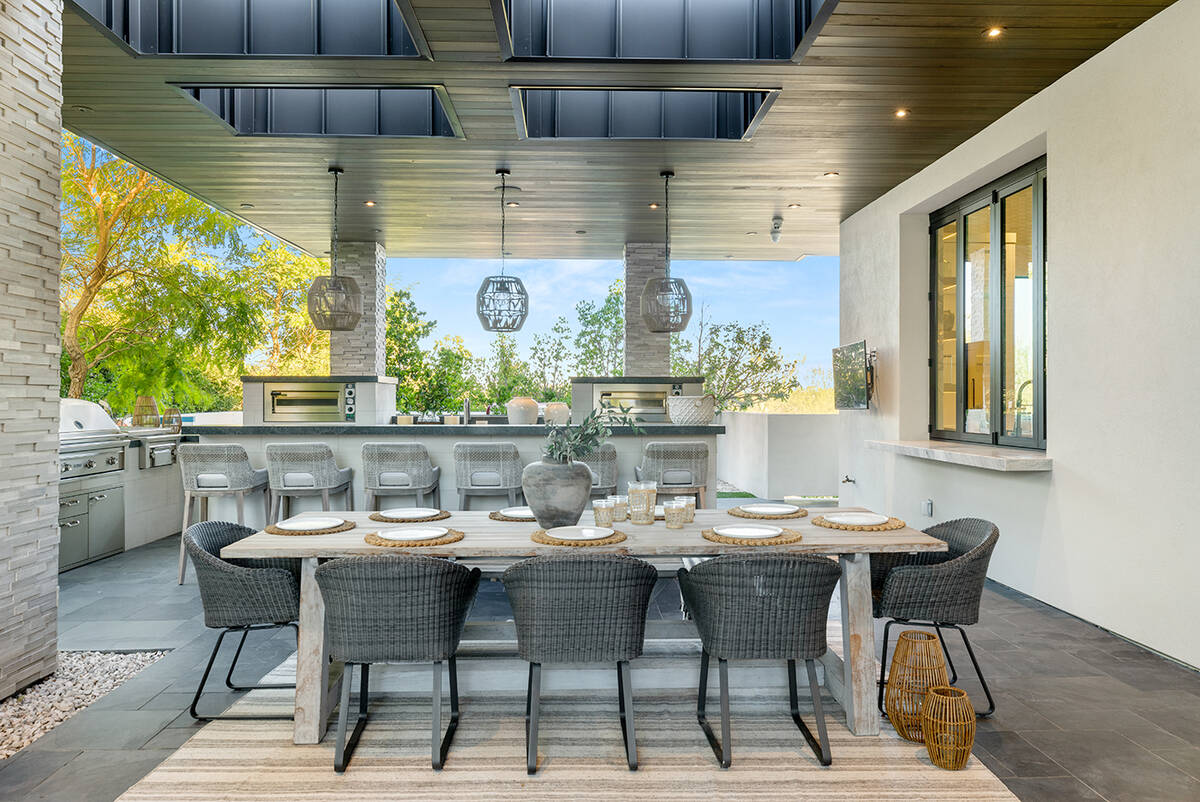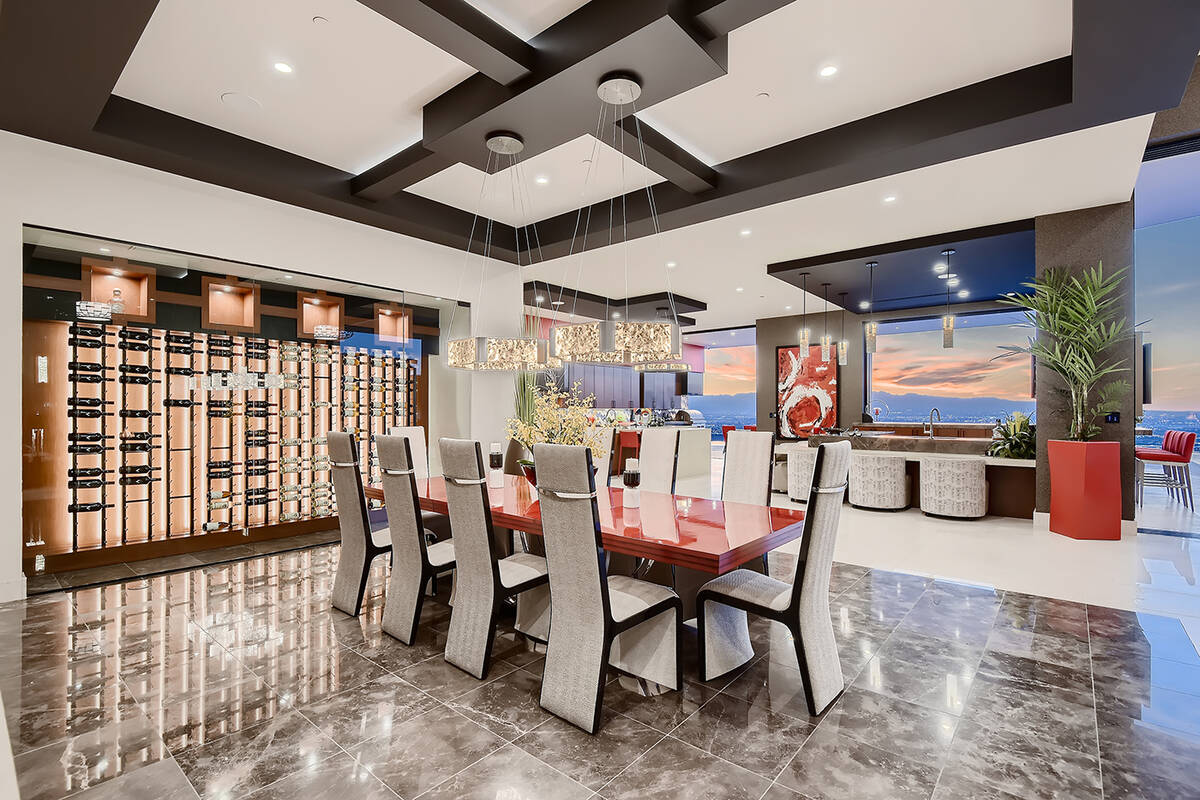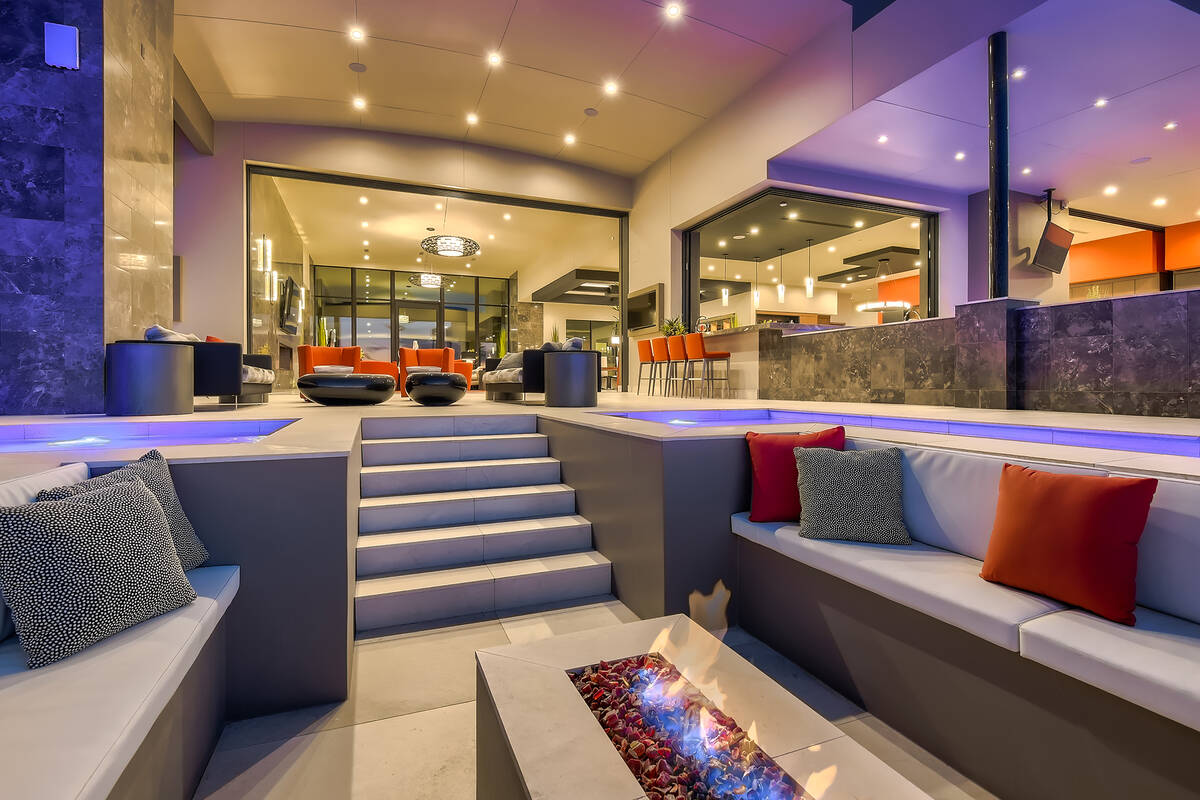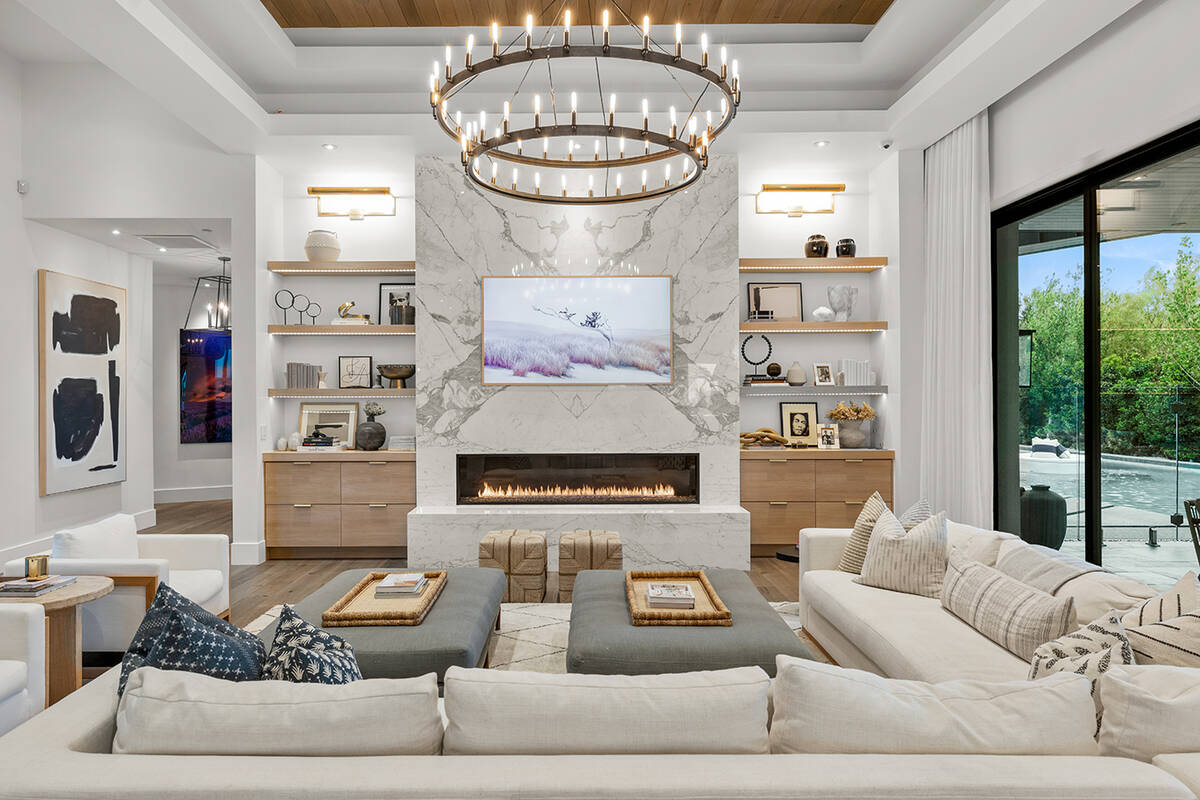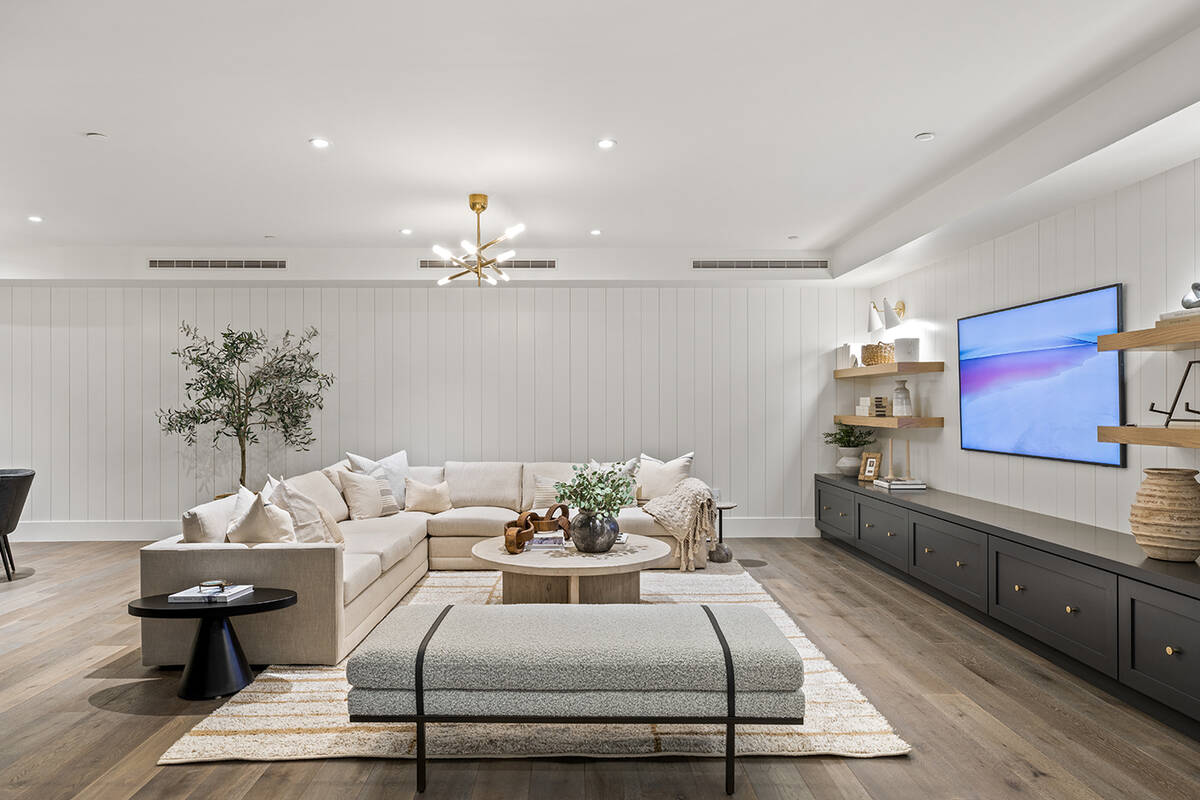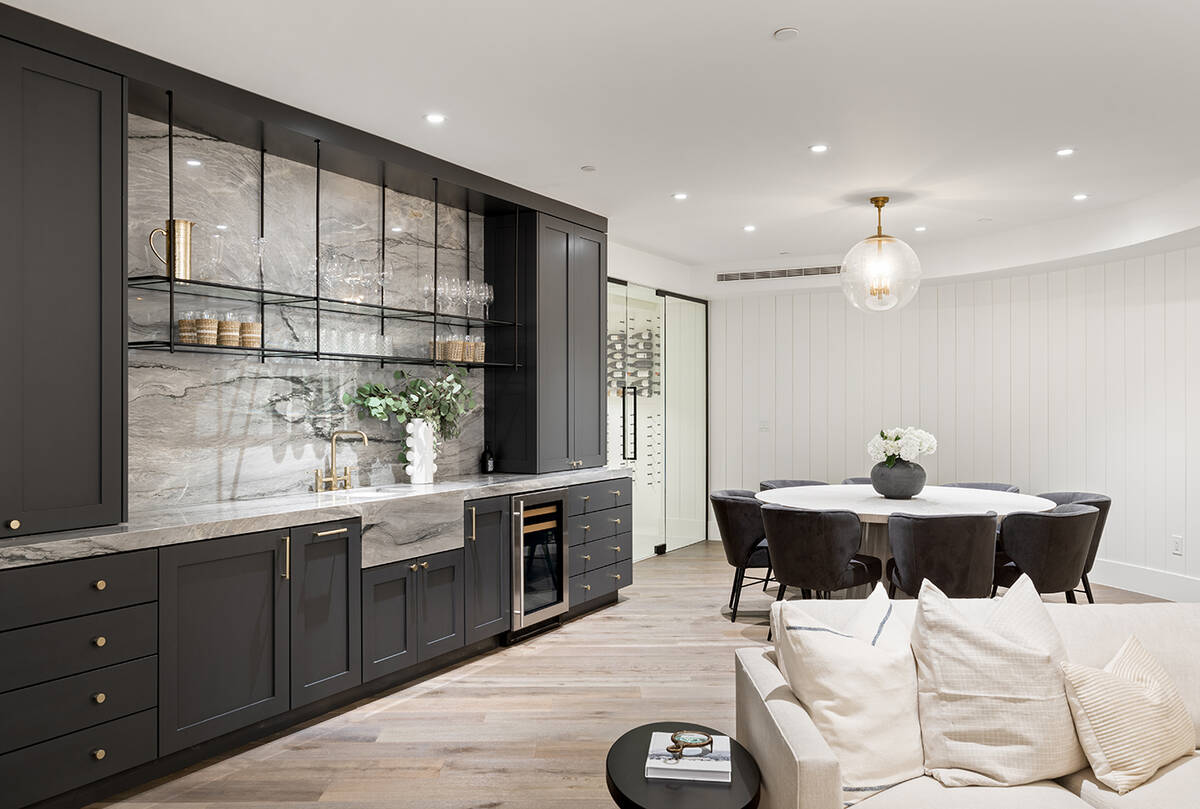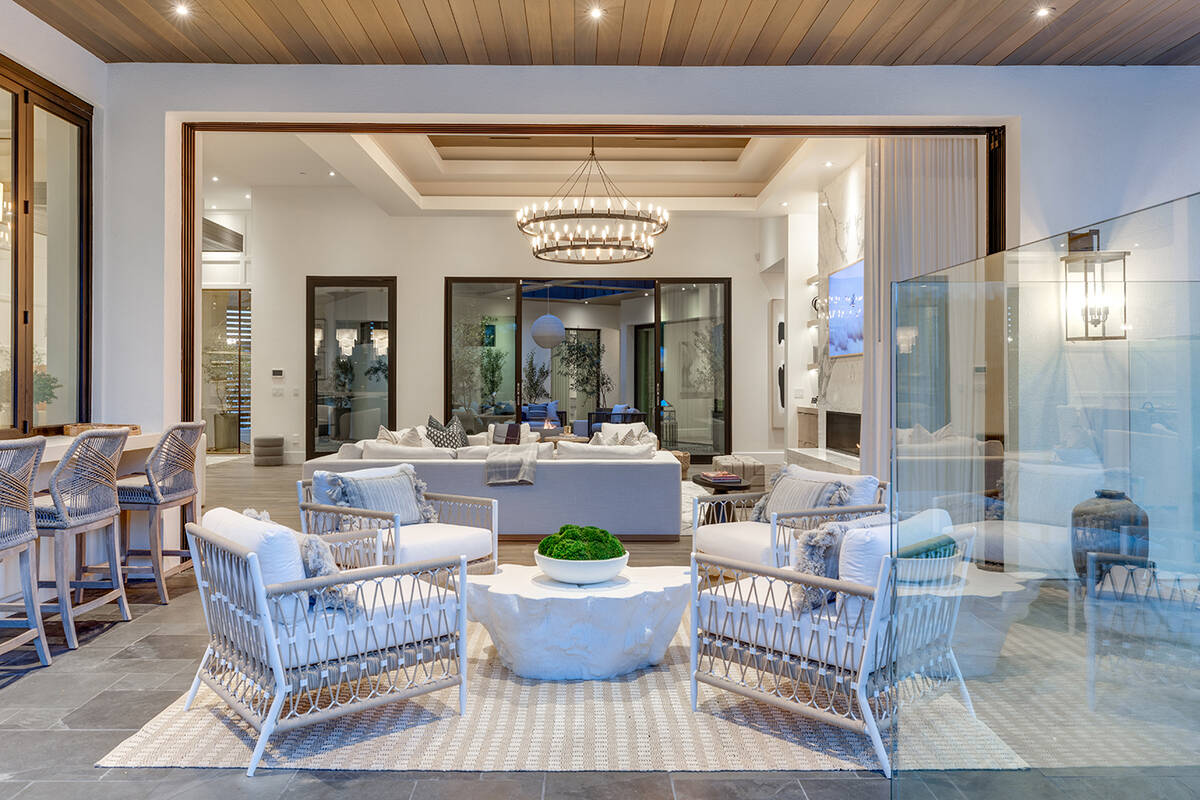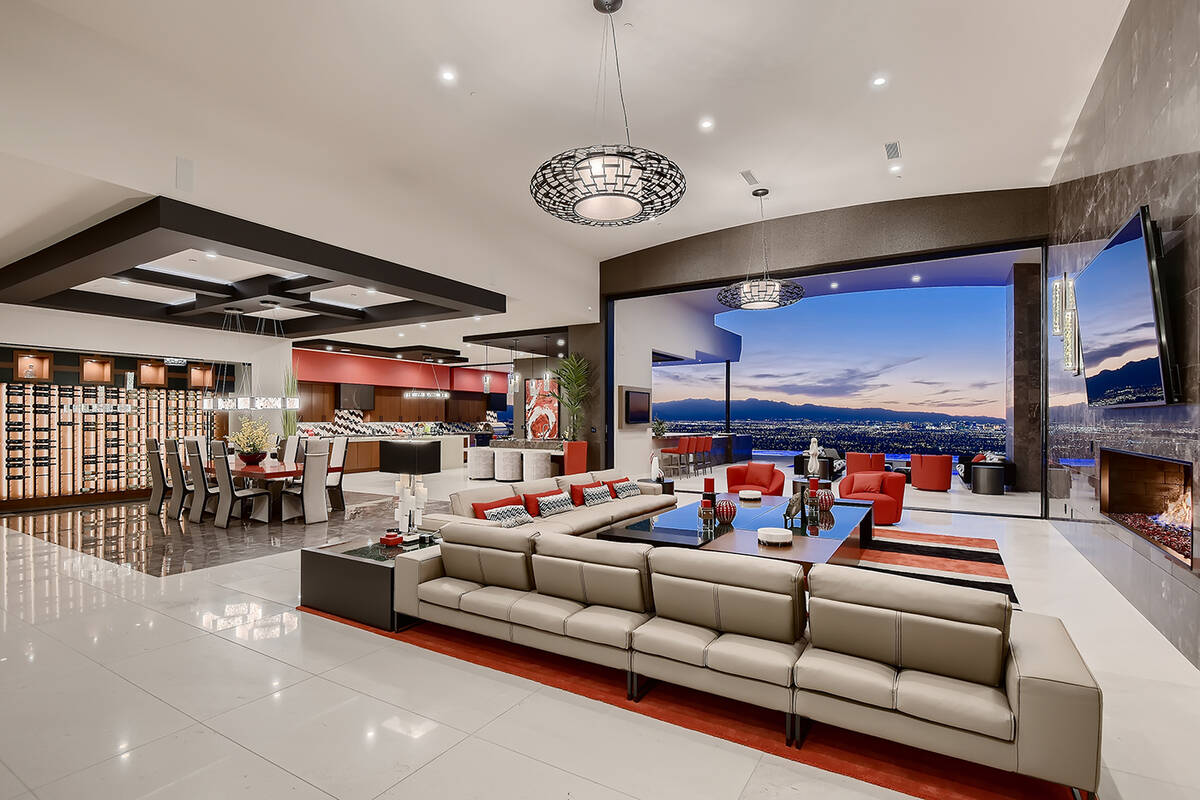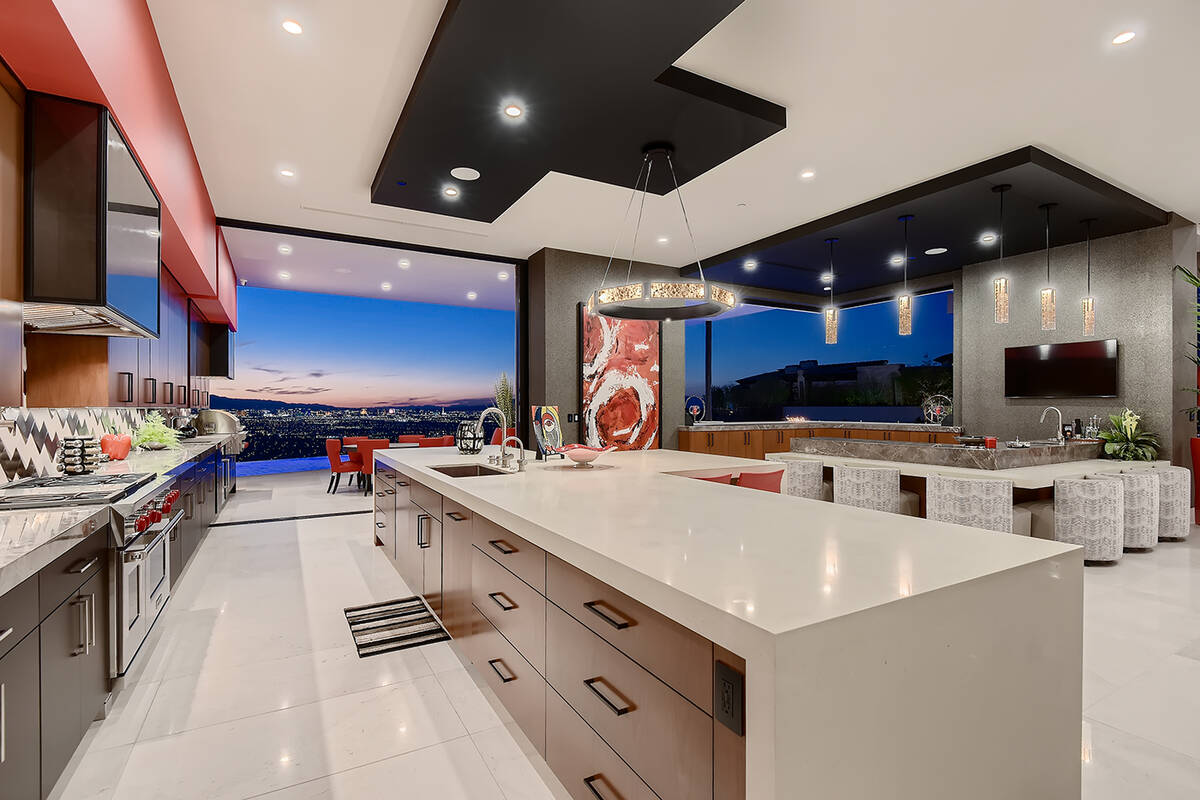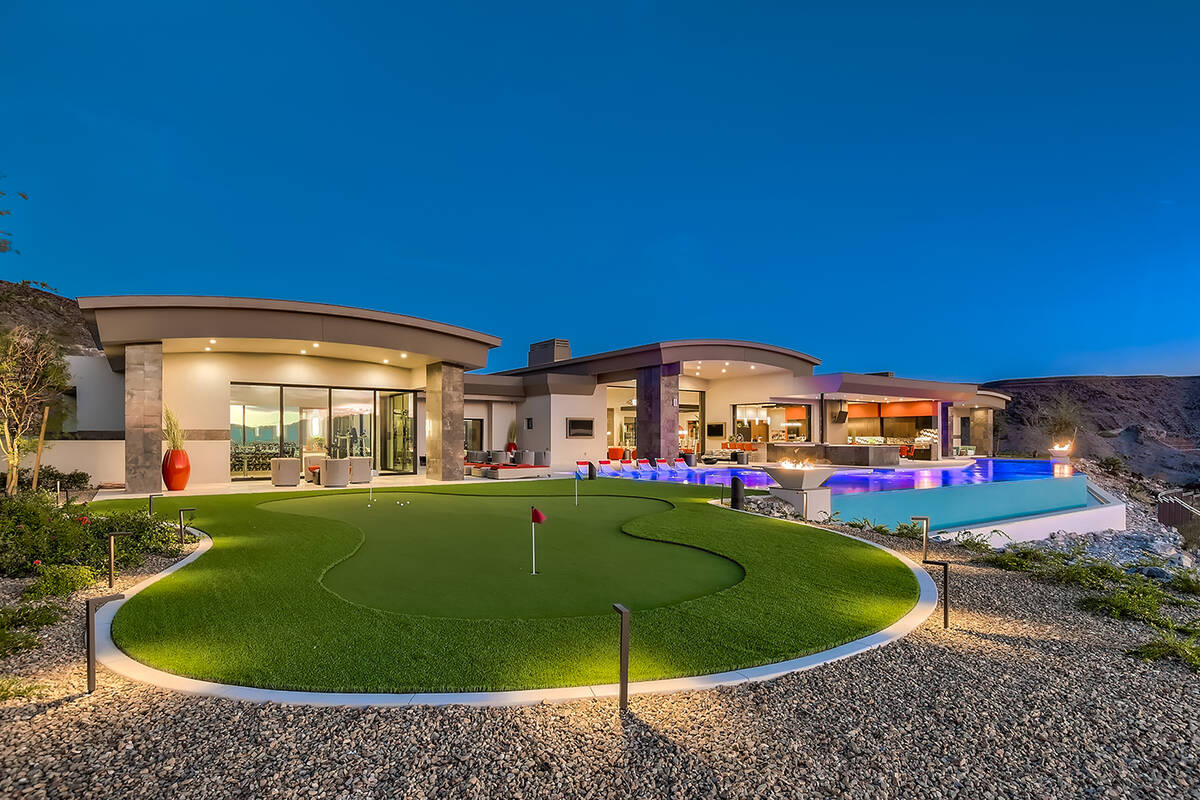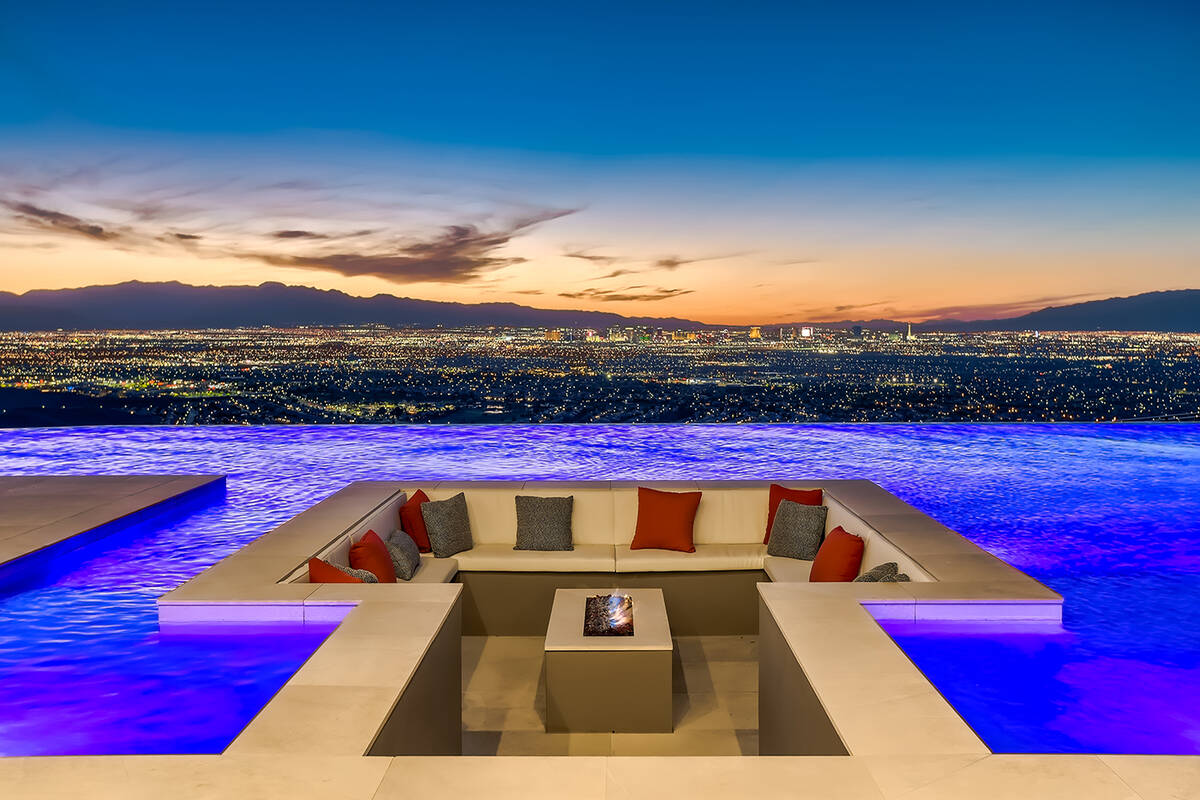 Former Golden Knights winger Max Pacioretty sold his Summerlin home for $11 million, current Golden Knights defenseman Alex Pietrangelo sold his Summit Club lot for $7.5 million and an Ascaya home closed this past week for $14.25 million as the high end of the luxury market starts to heat up as summer nears.
Pacioretty, who was traded to the Carolina Hurricanes last summer, received $11 million for his home in The Ridges after buying it for $6.4 million. He spent millions on renovations and its expansion.
Pacioretty bought it from then teammate Pietrangelo, who Real Estate Millions reported in April paid $5.32 million for a different home in The Ridges while listing his lot in The Summit Club, which he bought for $5.25 million in 2021. He sold it May 12 for $7.5 million, according to Clark County property records.
Madison Blau BenShimon with IS Luxury represented Pietrangelo in his two transactions and also represented Pacioretty. Anthony Spiegel with IS Luxury represented the buyers of the Pacioretty home, Ronald and Janis Soto of Laguna Hills, California.
The one-story home on Crested Cloud Way with a basement sits on a half-acre in the Indigo neighborhood of The Ridges. It was built in 2018, but since its renovation, it now has six bedrooms, eight baths and a six-car garage. It measures 10,181 square feet. Indigo only allows one-story homes, which prompts more basement construction.
Blau BenShimon said the home has an open concept floor plan and features a Calacatta fireplace, wood-accented ceilings, an indoor/outdoor bar, a chef's kitchen with double islands and a marble backsplash, designer light fixtures and millwork accent walls.
The left wing includes the primary suite, three additional en suite guest rooms and an office. The lower level has been completely reimagined from its original form, including an additional 2,000 square feet of living space, Blau BenShimon said. The home has a wine cellar, gym, sauna, den, media room and two additional guest rooms. The backyard features a 55-foot-long pool with a center island, water features, fire pit, full outdoor kitchen and sport court.
Blau BenShimon said the home is a special property because it achieves "the perfect balance of elegance and livability. Each space thoughtfully incorporates timeless design with an authentic feel, evoking feelings of serenity, comfort and just an overall sense that you never want to leave. I am honored to represent my longtime clients and friends in the sale of this truly one-of-a-kind home."
The home originally had a partial basement with a 15-car garage. Pacioretty took 2,000 square feet of the garage and converted it into livable space, and the basement is now 3,500 square feet.
The basement had unfinished ceilings and was more industrial style. Pacioretty and his wife, Ekaterina, finished it off for their family of five children, Blau BenShimon said.
Ascaya sale for $14.25 million
A new home by Sun West Custom Homes on Heavens Edge Court in Ascaya in Henderson marked the highest sale so far in 2023 of transactions of existing homes completed on the Las Vegas Realtors association Multiple Listing Service.
Dan Coletti of Sun West Luxury Realty was the listing agent while Ivan Sher, owner of IS Luxury was the buyer's agent representing Farm House Trust, which had Vayu Management LLC as the trustee. The deal closed May 23.
This single-story home features a 2.53-acre lot and measures 9,589 square feet. It has seven bedrooms, including an exercise room/casita, nine baths, study, game room and six-car split garage.
The backyard has a pool, spa, cold plunge and outdoor kitchen and fire features.
Sher said the home "epitomizes the pinnacle of luxury living in Henderson, and it stands as a true testament to the exceptional craftsmanship and unwavering attention to detail invested in its creation. The seamless integration of indoor and outdoor spaces enables a harmonious connection with the surrounding landscape, facilitated by the presence of numerous multislide opening doors," Sher said of the home.
Luxury market update
In April, 119 homes of $1 million and higher changed hands, down from 136 in March and 218 in April 2022. For the year, there have been 408 luxury sales, a 38 percent decline from the first four months of 2022, according to statistics tracked by Forrest Barbee, corporate broker at Berkshire Hathaway Home Service.
Among April sales, a Spanish Hills home went for $6.25 million.
The two-story home on Scenic Ridge Drive measures 7,567 square feet with six bedrooms, six full baths and two partial baths. It was built in 1995 and sits on 0.37 acres. It has a three-car garage.
Corinne Matesic with Simply Vegas was the listing agent. Ivan Sher with IS Luxury was the buyer's agent.
The remodeled estate with Strip views was renovated by HGTV contractor Grant Matesic. The upgrades include a bridge to the front door over a custom koi pond, huge wine room, custom butlers' kitchen and a sprawling designer main kitchen, which flows into the living room and dining area.
The outdoor summer kitchen features a commercial pizza oven, 48-inch commercial grill, large linear fireplace and televisions.
In her listing, Matesic, said the owners can take the elevator upstairs to the private owners suite, which includes a private balcony with a view of the Strip.
"Even the gym features a heat/humidity for all your workout needs, including hot yoga," Matesic said. "The pool is a dream featuring a disappearing edge with a sunken fire pit and multiple TVs that come out of the ground. This home exudes luxury with an emphasis on warm and soft finishes giving it a true home feeling with no detail missed."
Another top sale was for a newly built $5.15 million home on Dragon Peak Drive in MacDonald Highlands in Henderson. The home was built in 2023.
The one-story home that sits on 0.49 acres measures 5,970 square feet with five bedrooms, four full baths and one partial bath. It has a five-car garage.
Nicole MacDonald of MacDonald Highlands Realty was the listing agent. Chase Gentry with eXp Realty was the buyer's agent.
Three of the four bedrooms have Strip views and private patios. A fifth room serves as an office or bedroom. The swimming pool wraps around the house. It has stepping stones, wet deck and waterfall spa.
The home, which has two fireplaces and a wine cellar, is built for entertaining with two large kitchen islands, MacDonald said.
There was a sale for $4.8 million on Grouse Street in Eagle Hills. The two-story home that sits on 1.14 acres measures 12,274 square feet with seven bedrooms, eight baths and a seven-car garage. It was built in 1995.
Ethan Hardinger with Monticello Realty was the listing agent. Jamie McManus with Las Vegas Sotheby's International was the buyer's agent.
Hardinger's listing described it as a "beautiful luxury estate sprawled across three large lots in the coveted lush guard-gated community of Eagle Hills."
With more than an acre of land, the home has a private lagoon pool, detached two-bedroom guesthouse and plus-sized playground, Hardinger said.
"The interior has a spacious ballroom with a full-sized bar and theater area," Hardinger said. "The living room and dining room are flooded with natural light and elegant ambience. The master bedroom features a grand bath with two walk-in closets, two lavatory rooms, a steam room/shower and a jetted bathtub, all neighboring a relaxing fireplace and mounted TV."