Former Fremont Street designer decks out home with special LED lights —VIDEO
Updated May 18, 2018 - 2:46 pm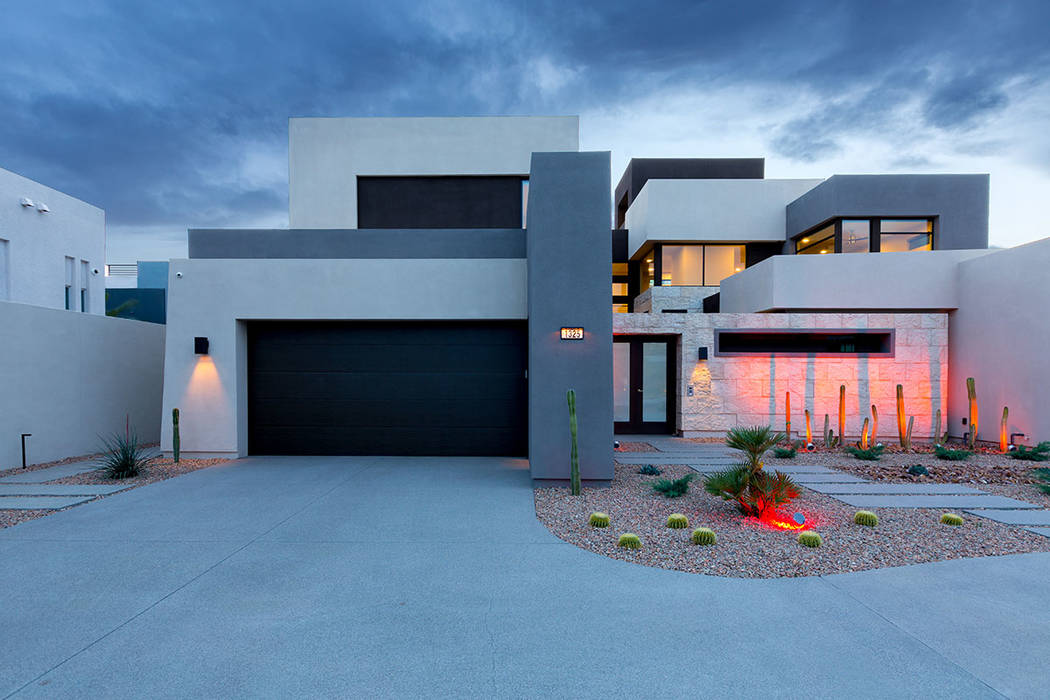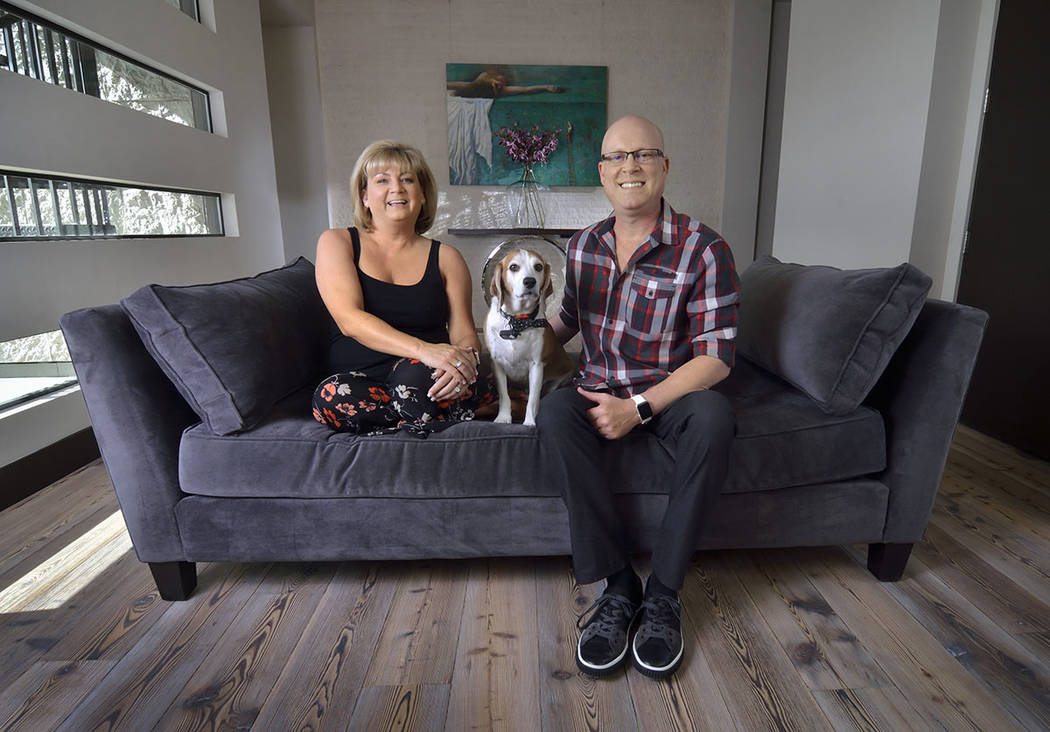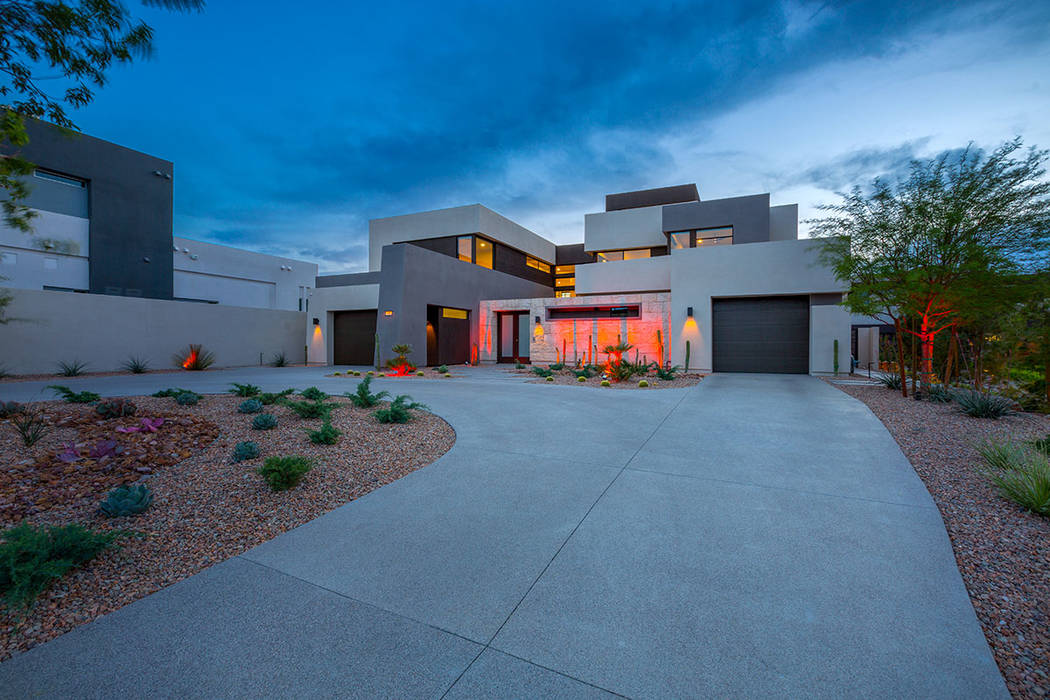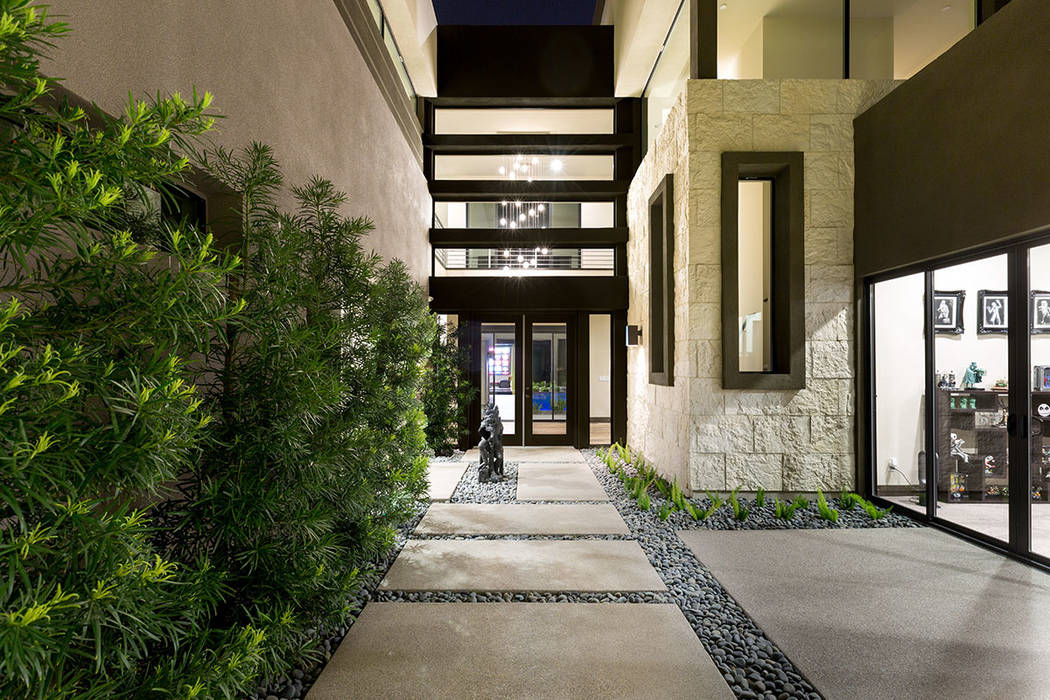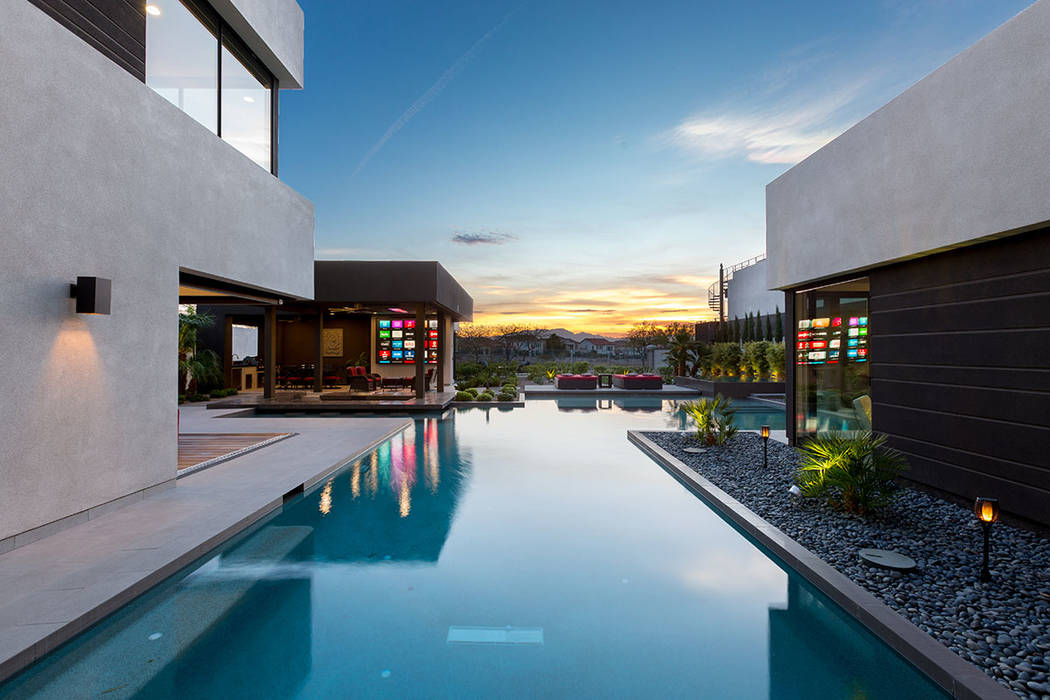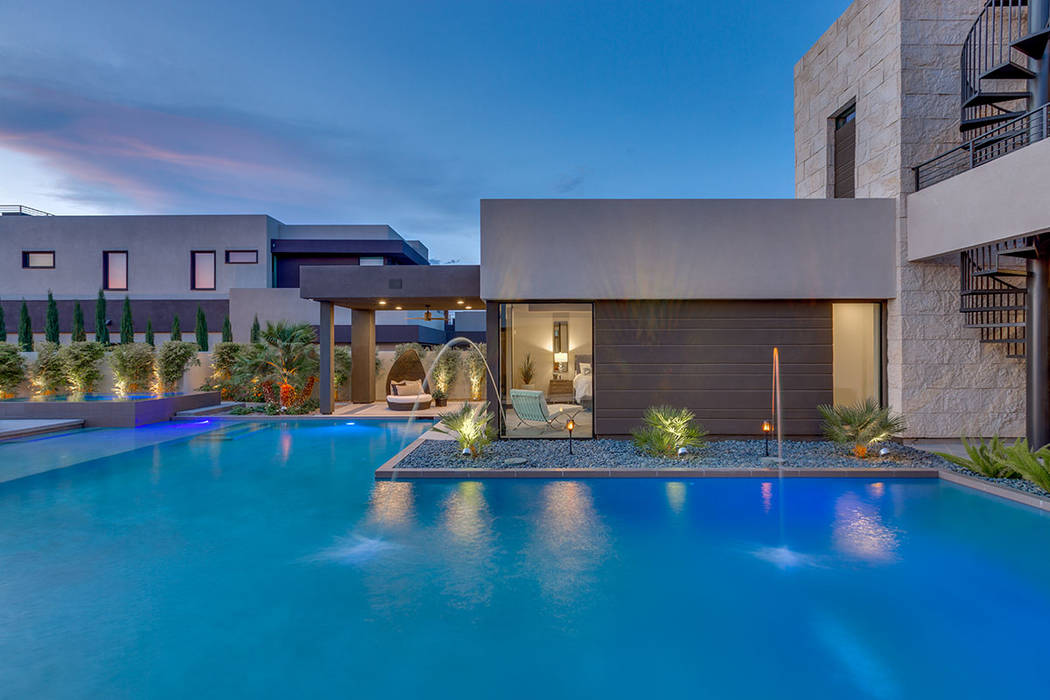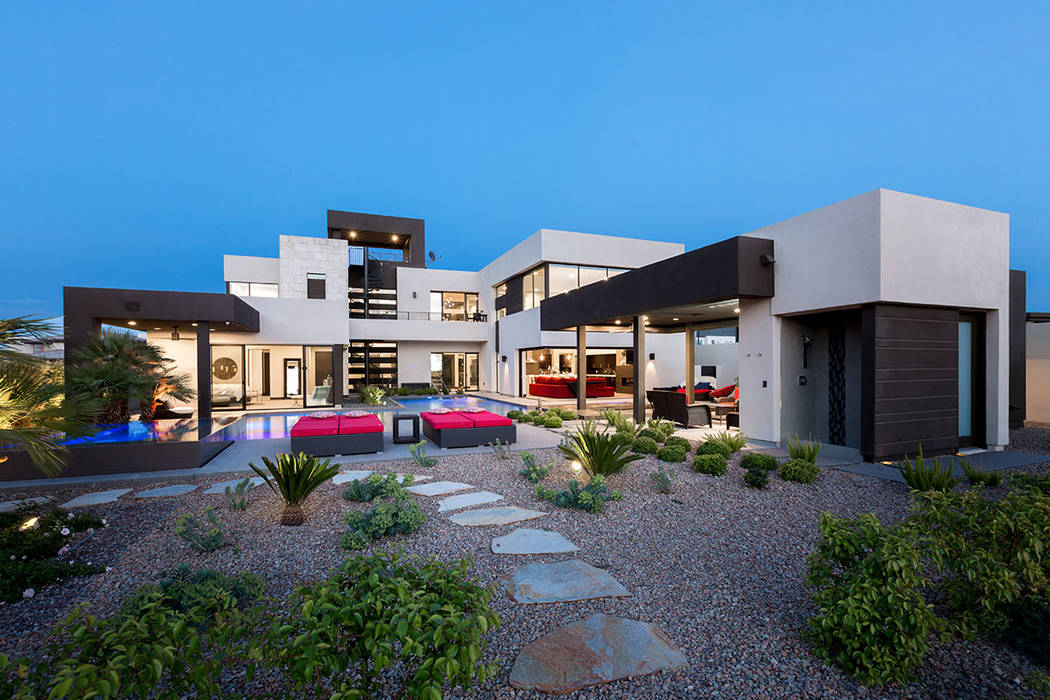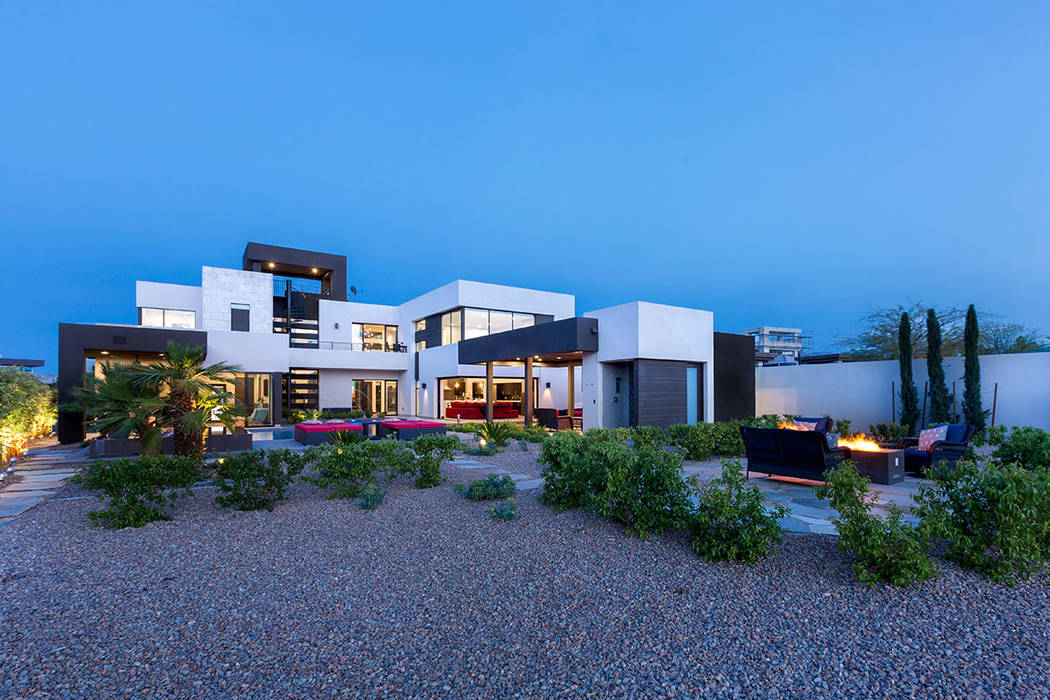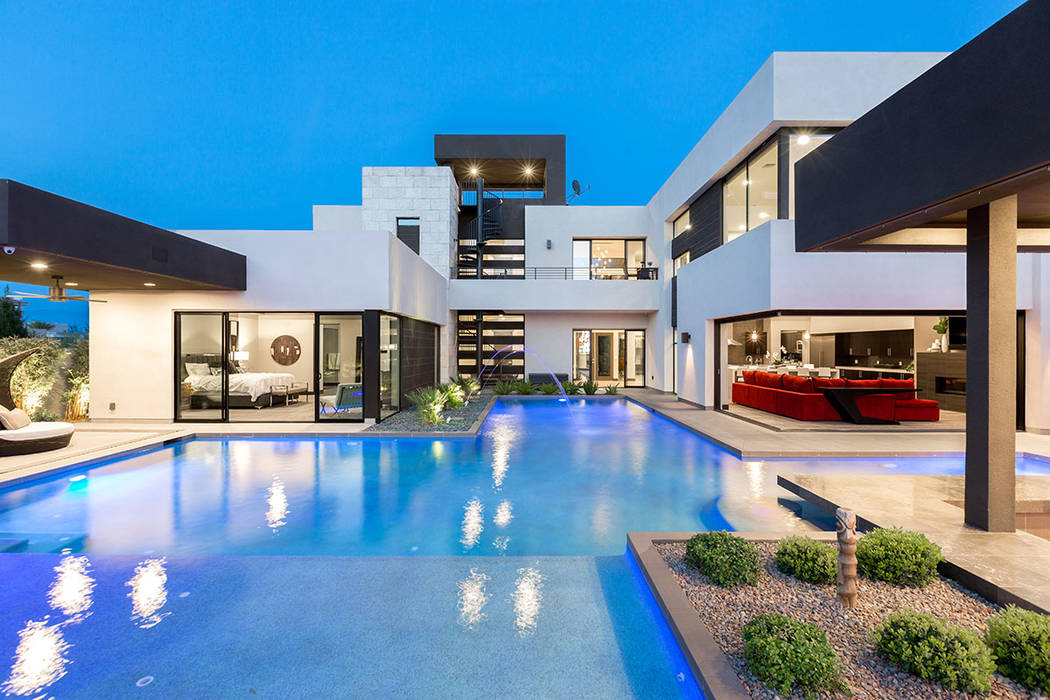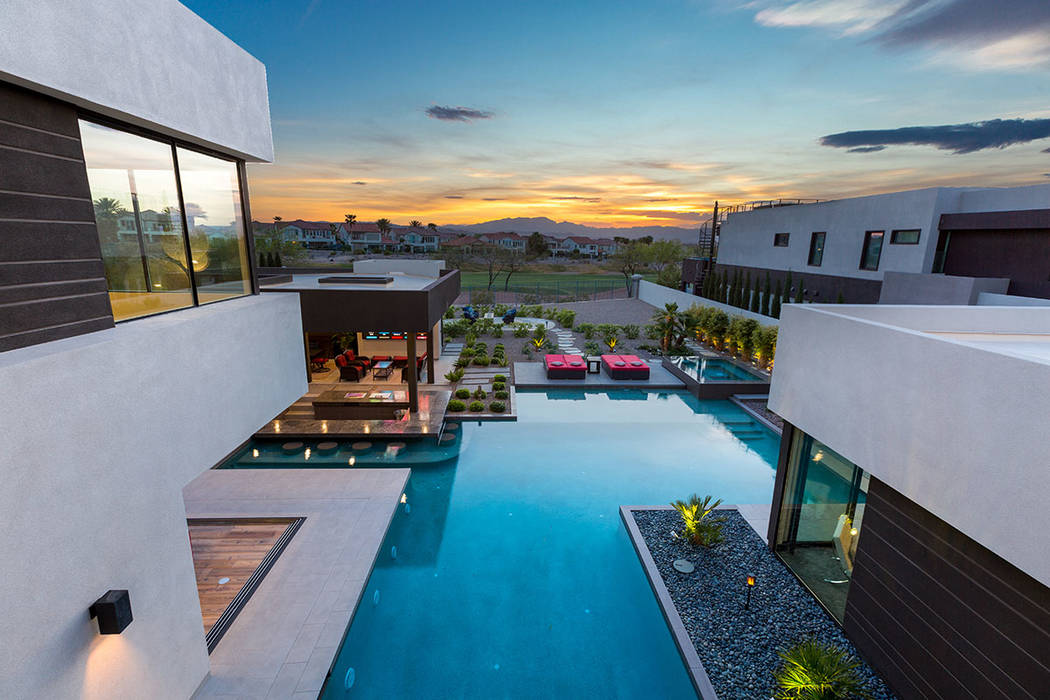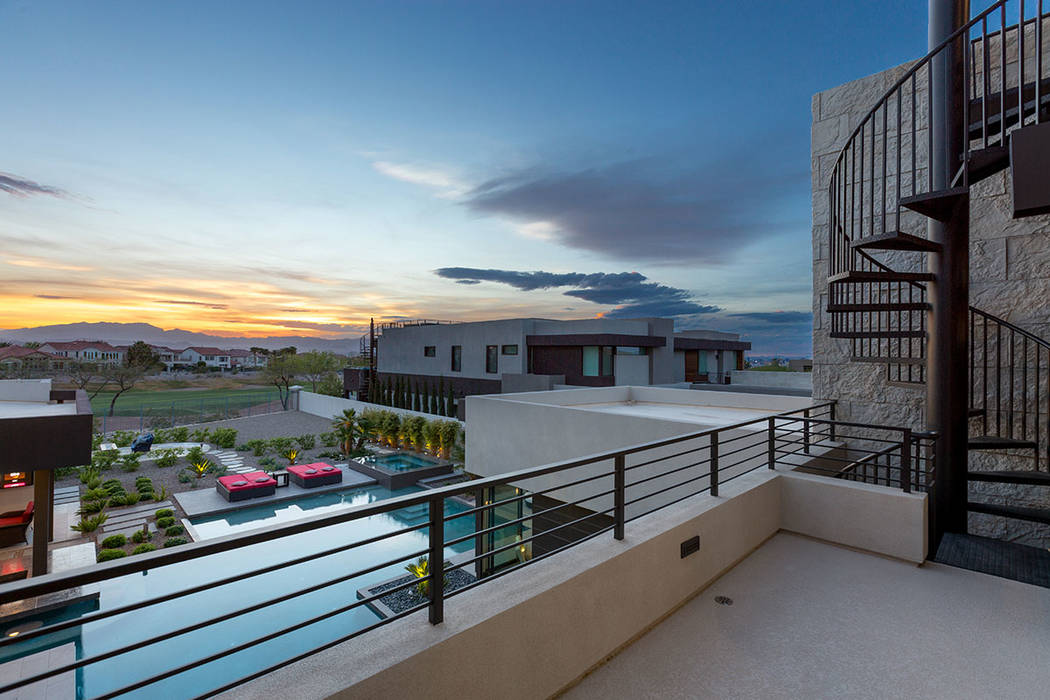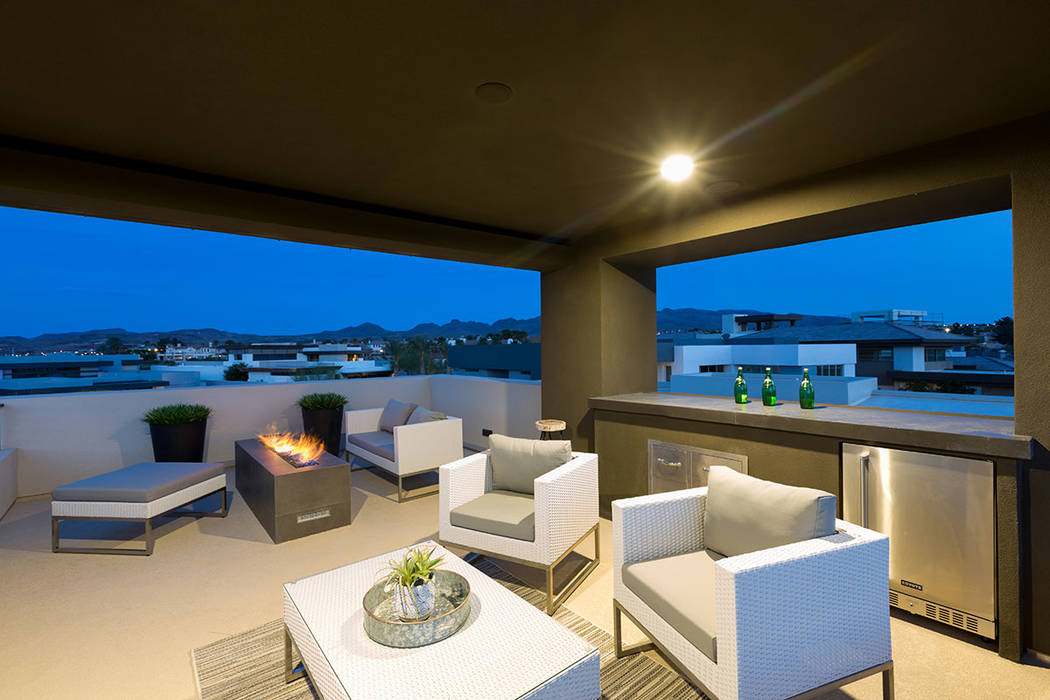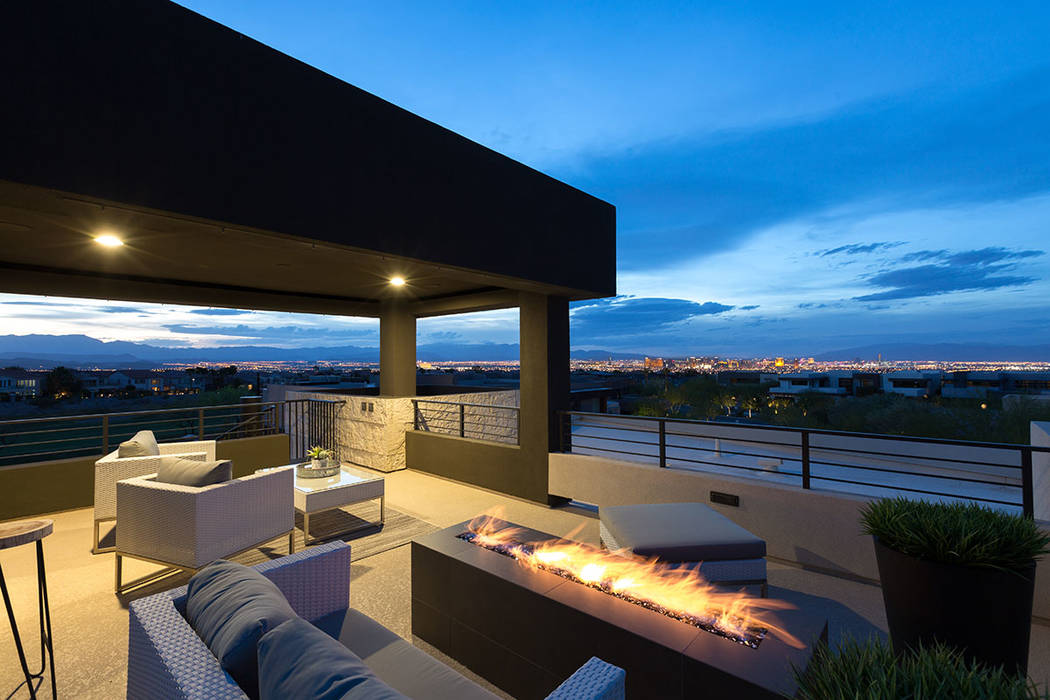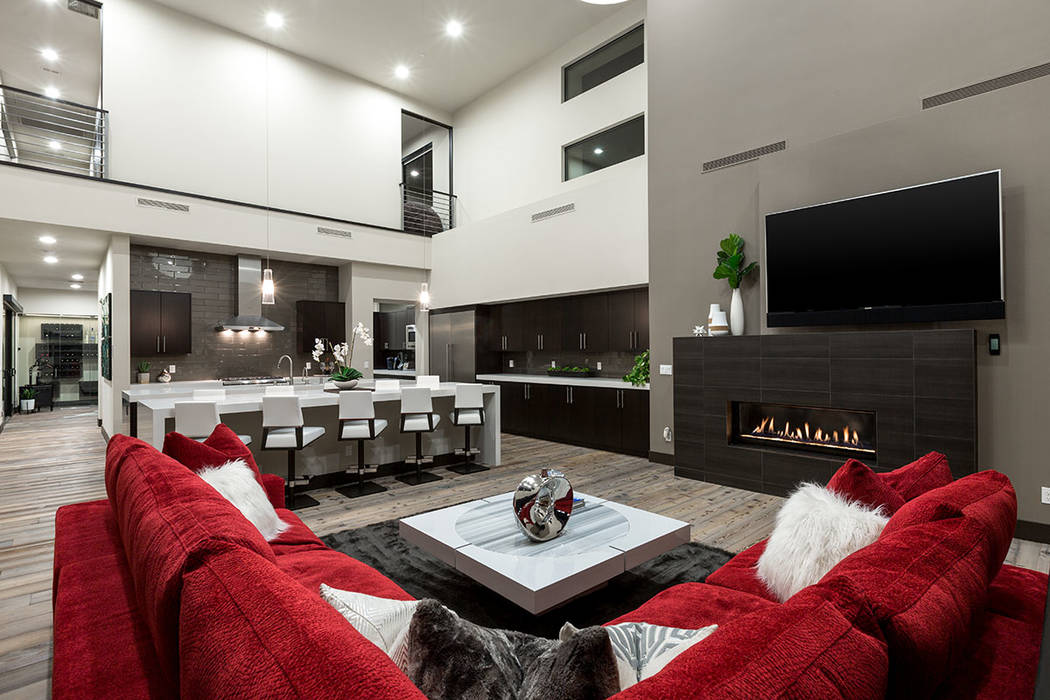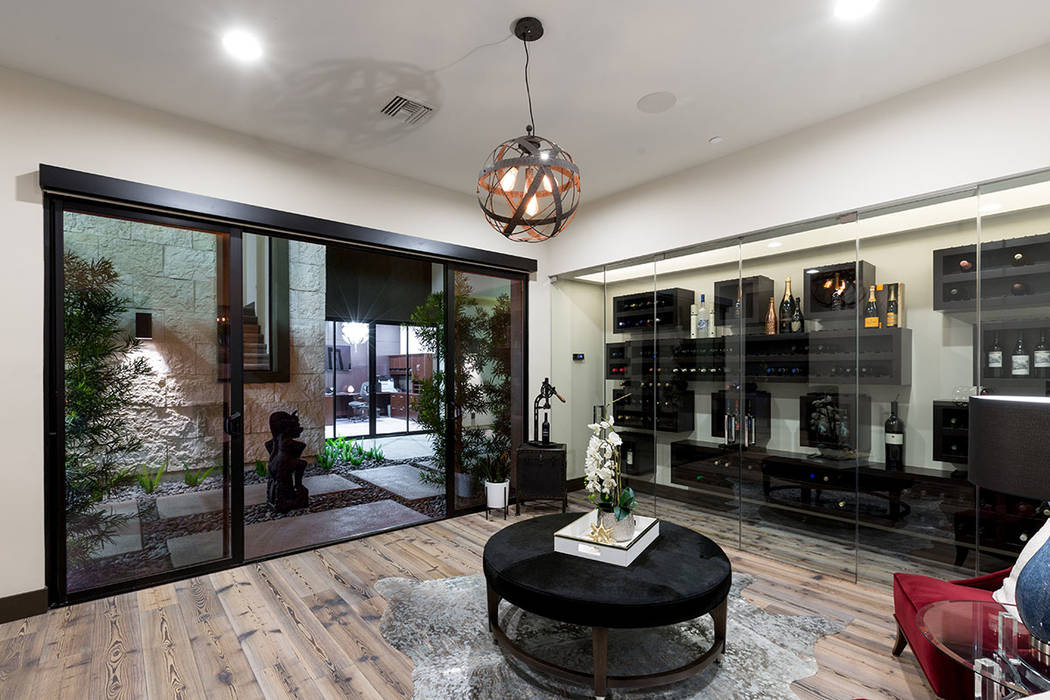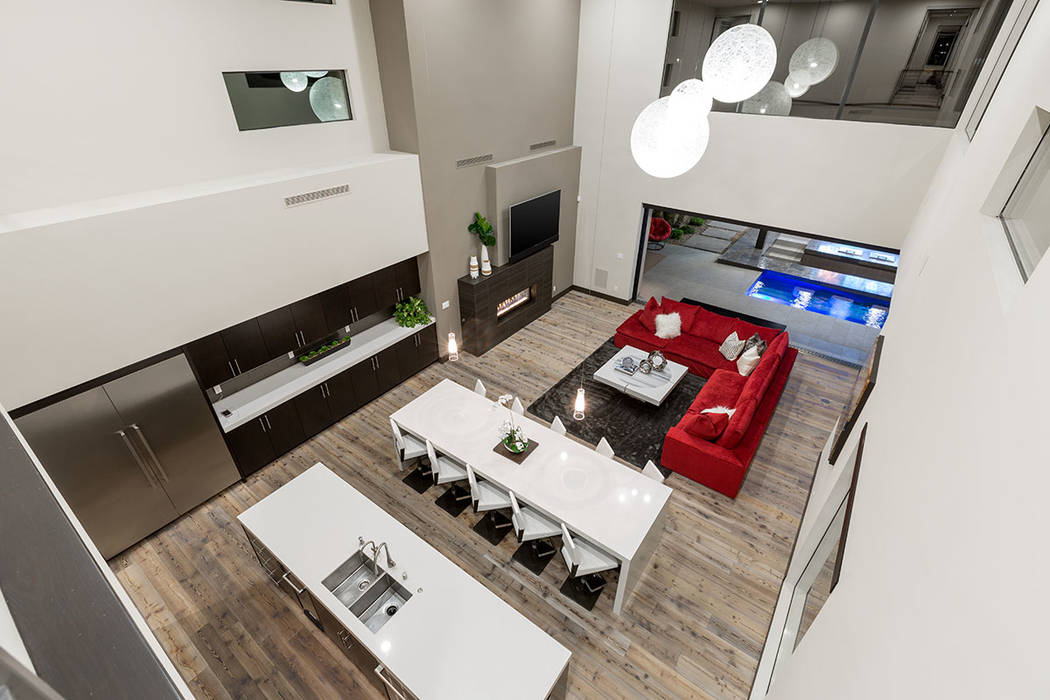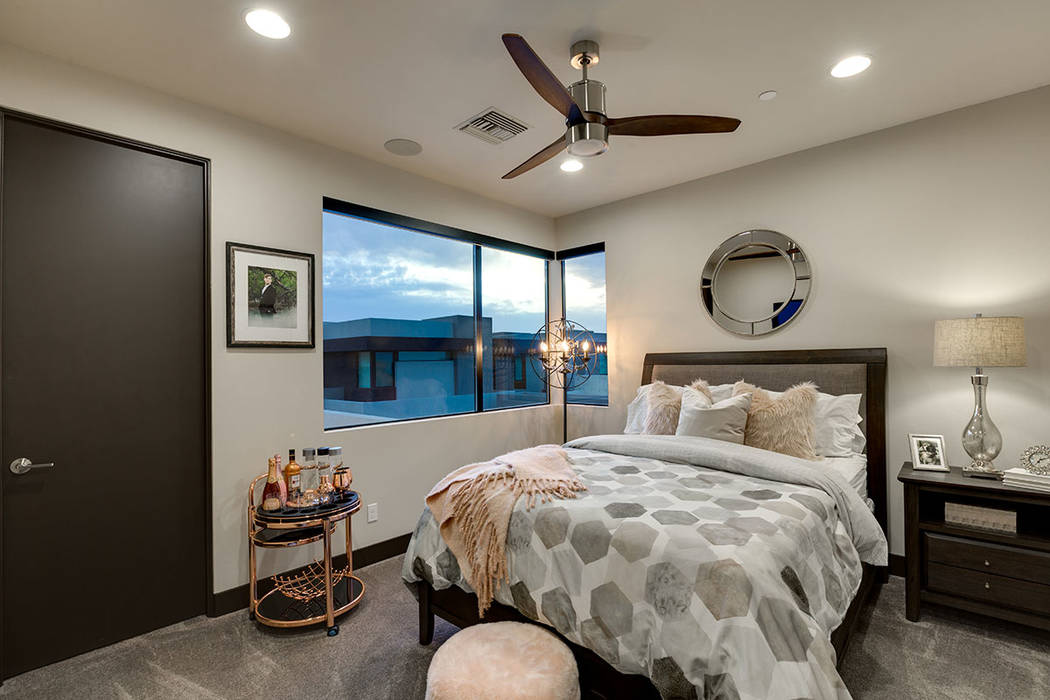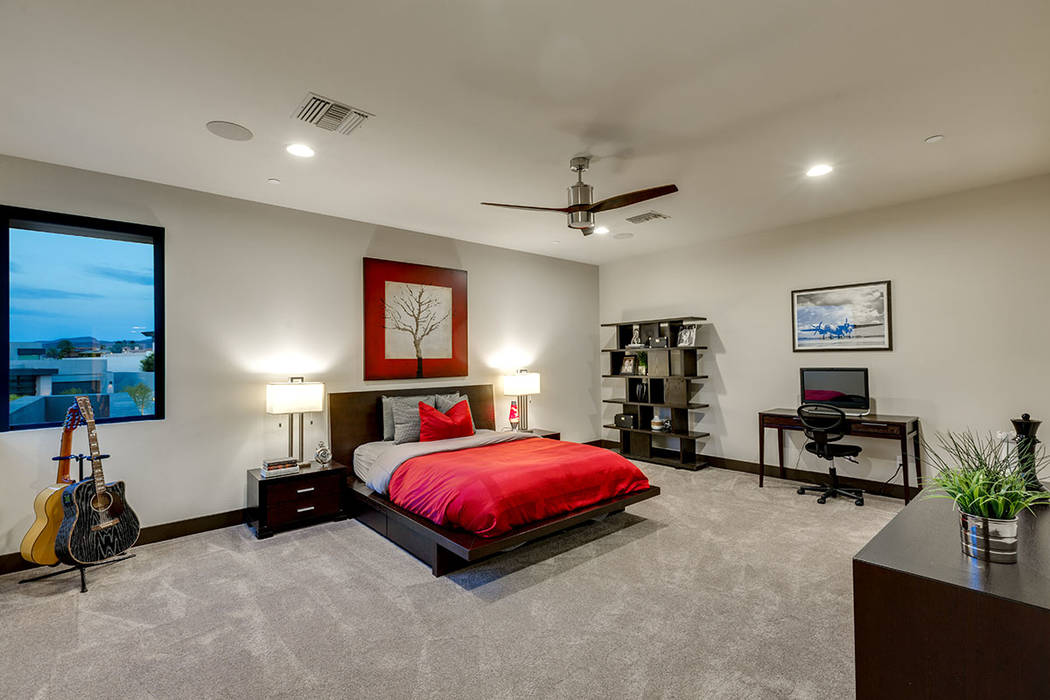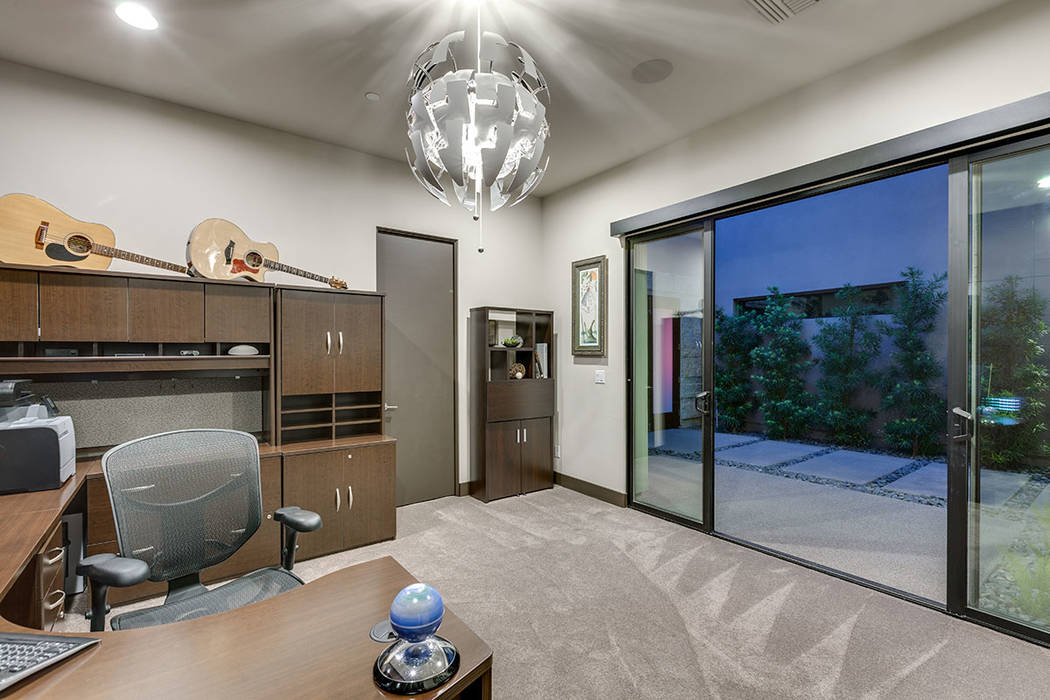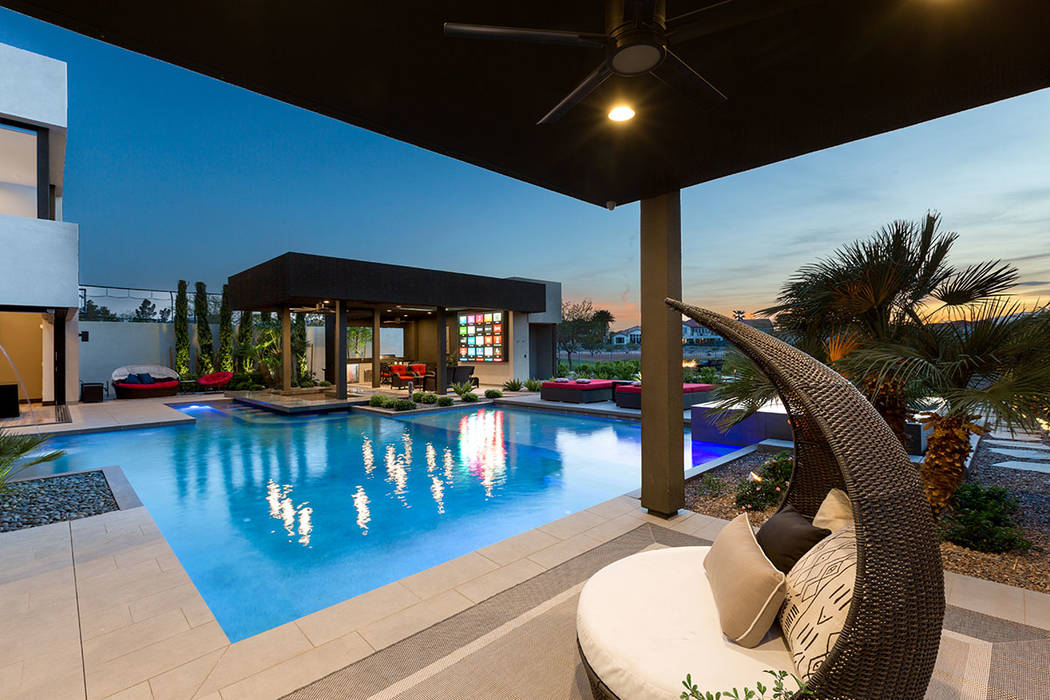 Referred to as the Aurora Estate, 1325 Villa Barolo Ave. in the Marquis Seven Hills community is a house of many colors — more than 16 million shades of the rainbow.
Daniel Murphy and his wife, Tonya, designed the Blue Heron classic residence to reflect their interests and tastes.
He gained his love of LED lights while spending a decade helping build the Fremont Street Experience. He put this love into practice, designing an extensive lighting system throughout his property.
The resulting display, estimated to be worth more than $50,000, produces spectacular lighting displays using its vast color palette.
Daniel Murphy started his career as a technician two months after the Fremont Street project opened in 1994 and worked his way up to technical director. In 2004, he went to work for the Lake of Dreams attraction at Wynn Las Vegas. He has been working with clients for the last 10 years, providing LED lighting solutions. He formed X LED Systems earlier this year.
"I knew I wanted to be able to change the color of the entire house," Daniel Murphy said about his lighting program. "This is my favorite part of the house because I've always been a lighting geek."
Listed through Michael Zelina, broker and owner of Red Luxury Real Estate, the 5,442-square-foot, custom Blue Heron, two-level home went on the market Friday for $4.125 million.
Daniel Murphy designed and programmed more than 100 LIFX brand lights throughout his entire property. It took him over a week and a half to initially program the system.
"We put them in all major living areas indoor and outdoor," Daniel Murphy said. "It's not a plug-and-play. It's a long process."
All the LED lights are Wi-Fi-controlled, using an app compatible with Amazon's Alexis. Daniel Murphy said the system allows him to control each light individually or as a zone. He can further choose a specific lighting theme for the entire house, such as holiday colors or seasonal ambiance.
"You can animate your scene," Daniel Murphy said about another dimension of the lights. "So, the house slowly morphs from one room to the next."
The lights are synced to the home's integrated sound system throughout the property, providing the ability to have the lights even bounce to the music.
Overlooking the second hole of the Rio Secco Golf Course, this contemporary modern home boasts more than a spectacular light show.
The home, sited on over a half-acre, reveals the architect's creative use of sight lines developing strong visual continuity in the open contemporary space.
"The way the house is designed, no matter what room you're in the line of sight continues," Tonya Murphy said. "A window connects with another window so you continually see."
It features five en suite bedrooms, including a master and junior suites, six baths, temperature-controlled wine room, movie/entertainment room, office, panic doors, outdoor rejuvenation room, outdoor kitchen and high-tech pet door with dog run. The resort-style backyard has a 132-inch, custom HD/LED digital display TV so guests can watch movies and sports from the pool.
"This is one of the best features here," Daniel Murphy said about the dog tech. "He (the dog) has a sensor on his collar so when he gets near the doggy door it automatically opens."
Leading to the home's grand double-door entry is a front courtyard framed with river rock. Upon entering the home, the 25-foot foyer ceiling showcases the Bocci glass sphere pendant chandelier. Near the main entry from the courtyard, glass walls encase a 320-bottle temperature-controlled wine room.
"We love to go all over the U.S. and collect wine," Tonya Murphy said. "We wanted to build a wall that could house and display the wines. We were able to design custom shelving encased in glass. Instead of a traditional wine cellar it's more of a modern piece of art."
A Rustic Zimbabwe European Larch wood floor extends throughout the main living space.
Daniel Murphy 's lighting system provides rich ambiance for the 25-foot ceilings in the expansive chef's kitchen. The kitchen features Thermador appliances, Caesarstone counters and glass stone backsplash. A butler's kitchen with walk-in pantry offers additional prepping space.
Adjacent to the kitchen, is a great room embellished with a gas fireplace and 85-inch, flat-screen television. Large pocket doors open to the exterior deck and lush backyard.
Designed for entertaining, the yard contains a 1,200-square-foot, 6-foot deep pool with wet step lounge, an infinity-edge therapy spa with multipositioned jets, rejuvenation room with ceiling fans and heating lamps, and a fully equipped outdoor kitchen.
Over 50 full-color LED exterior landscape lights and a MagicStream Laminar in the pool, arcs of illuminated water, result in a dramatic outdoor light show.
"Entertaining outside by the pool is probably one of the main focal points of the house," said Daniel Murphy, who's entertained over 75 people in the space. "We spend a lot of time doing that."
The main-level master, located on the opposite side of the great room, opens to the pool deck through expansive glass sliding doors. Motorized room-darkening shades create a peaceful retreat any time of the day.
The master bath offers a frameless walk-in steam shower with 22 nozzle heads and overhead rainfall. A key feature is a unique make-up mirror, designed to emulate one Tonya used on an oceanic cruise ship. Inside it has a LED light and plug-in as well as makeup organization and storage.
"One of my favorite features is this amazing vanity," Tonya Murphy said. "I've never seen anything like this in my life."
The junior master and other bedrooms are on the second level, along with a media room. From the second level, a winding metal staircase leads to a sky deck, providing 360-degree views of the Strip, mountains and valley.
The home features a three-car garage, security cameras, tankless hot water heaters, closed-cell foam roofing system and passive solar design. It is retrofitted for an elevator and has a fully integrated Crestron system that controls all features of the home.
"There is a simple module that can be purchased with the Crestron system," said Daniel Murphy about upgrading the home automation. "So, anything the Crestron can control, you can do it via Alexa."
Daniel Murphy found the Seven Hills community while driving home from his mother's house. Once the couple toured the model home, they were sold.
According to Tonya Murphy, it took over three years to design their dream home and over a year to build.
"We completely enjoyed designing the home," she said. "It was fun putting our lifestyle into it."
The Marquis Seven Hills community will have 33 homes upon completion, ranging from 4,000 to 10,000 square feet. Once the community is at capacity, residents will have 24-hour guard-gated security.
About the home
Price: $4.125 million
Location: 1325 Villa Barolo Ave., Marquis Seven Hills community, on Rio Secco golf course
Size: Two levels, 5,442 square feet, 22,659-square-foot lot, five bedrooms, six baths and three-car garage
Features: Special LED lighting system; 132-inch custom HD/LED digital display wall in pool area; pool, spa and swim-up bar; rejuvenation room; outdoor kitchen; rooftop deck; high-tech dog door; butler's pantry; wine cellar, office, movie/entertainment room; automatic motorized blackout shades in master; surround sound speakers; security cameras; panic rooms; Crestron system; retrofitted for an elevator.
History: Daniel and Tonya had Blue Heron build the custom home more than four years ago.
HOA Assessments: $180/month for Marquis and $55/month Seven Hills master
plan
Listing: Michael Zelina, broker and owner of Red Luxury Real Estate