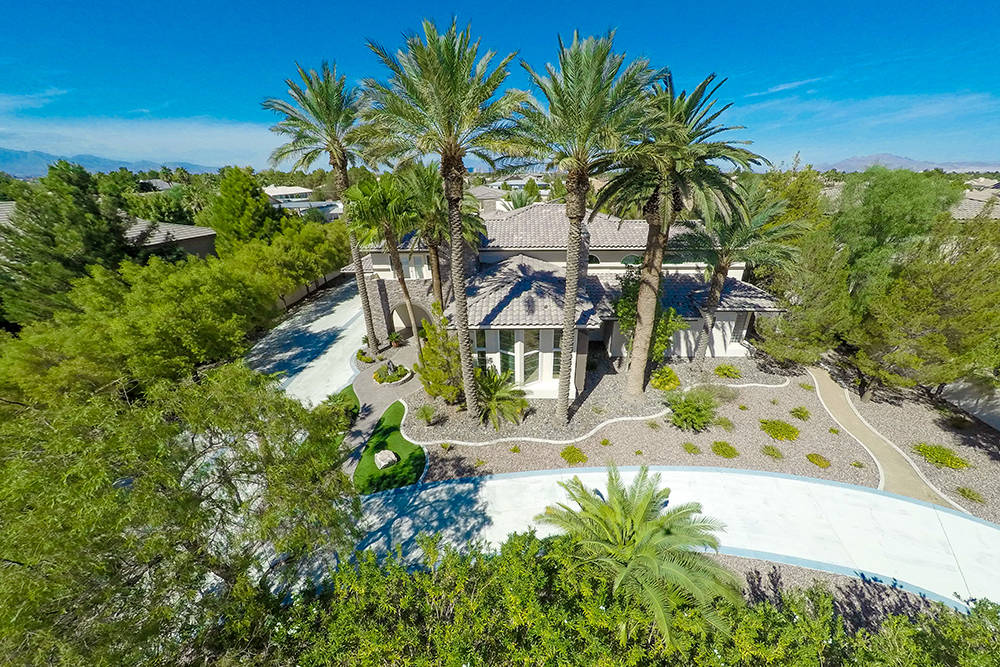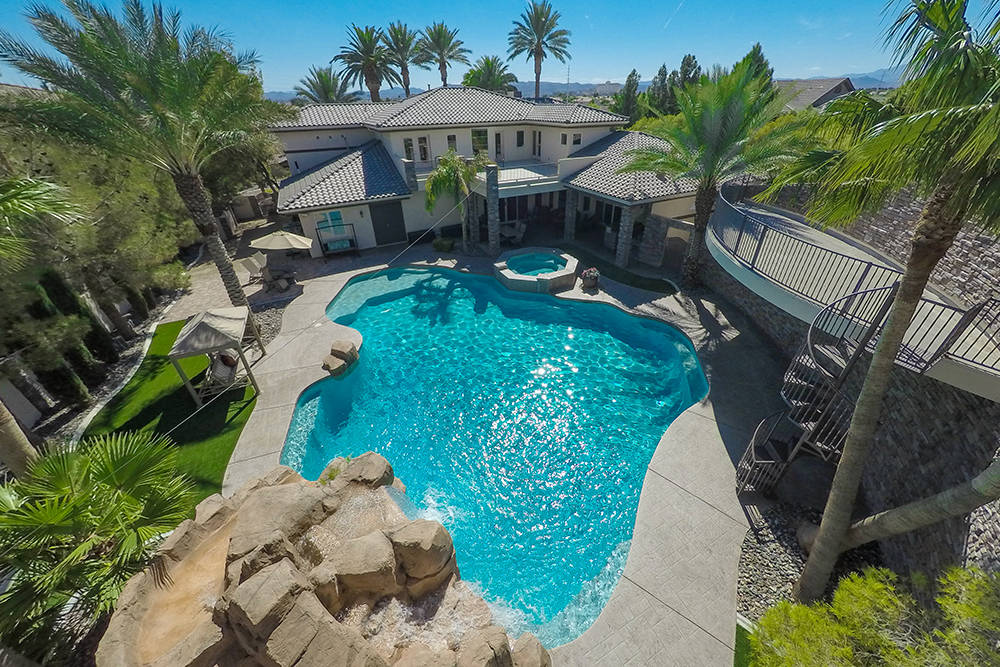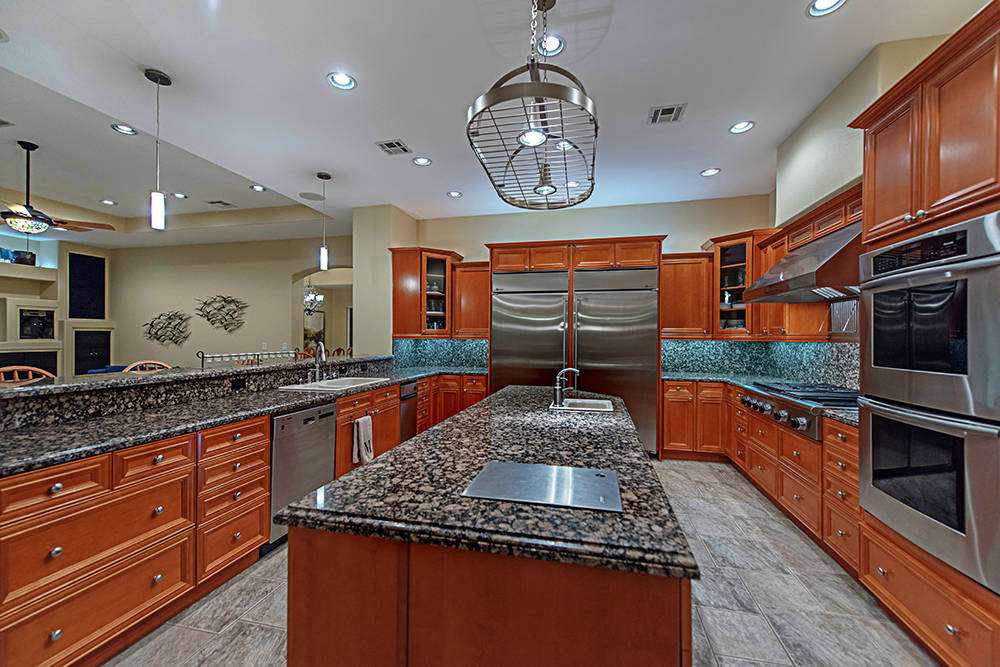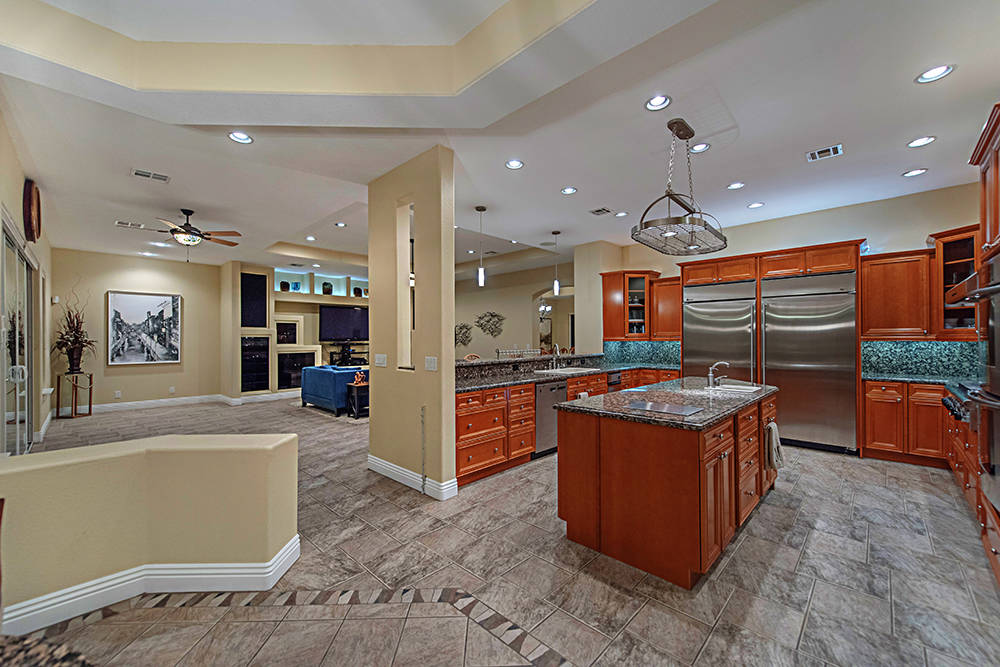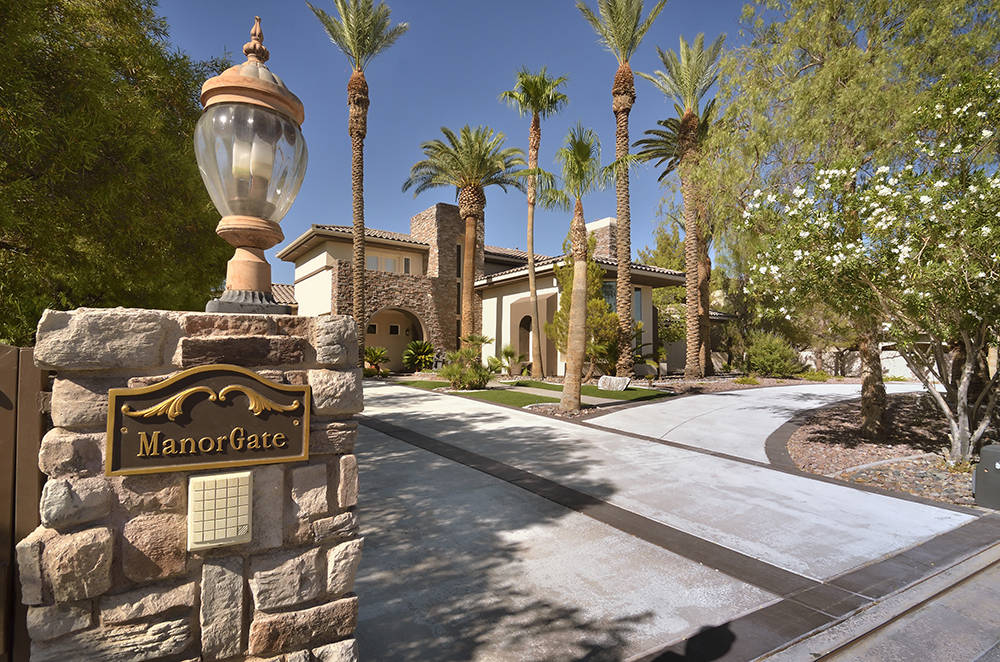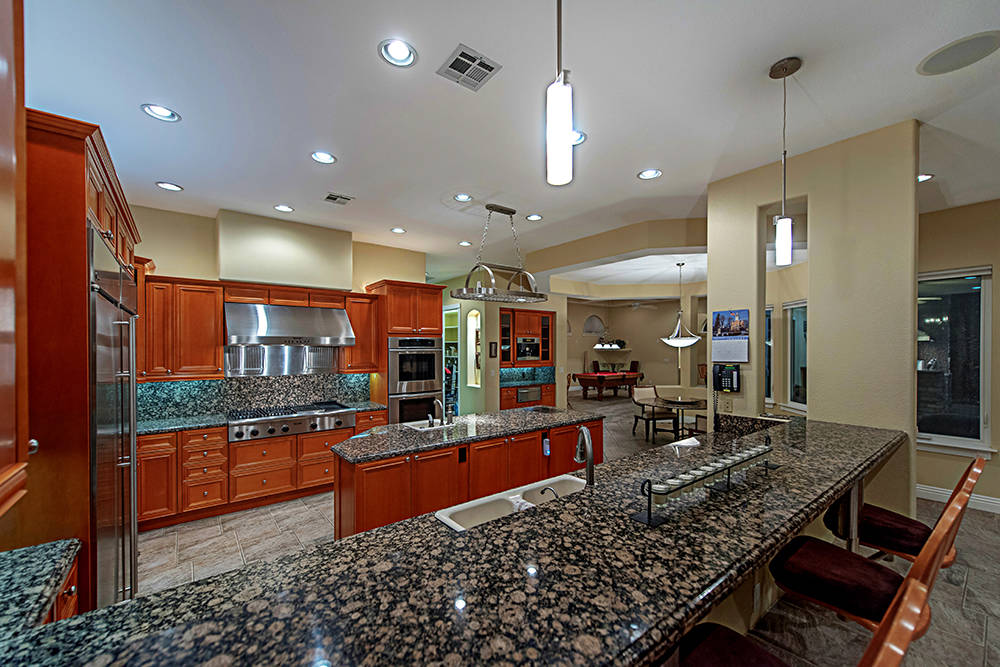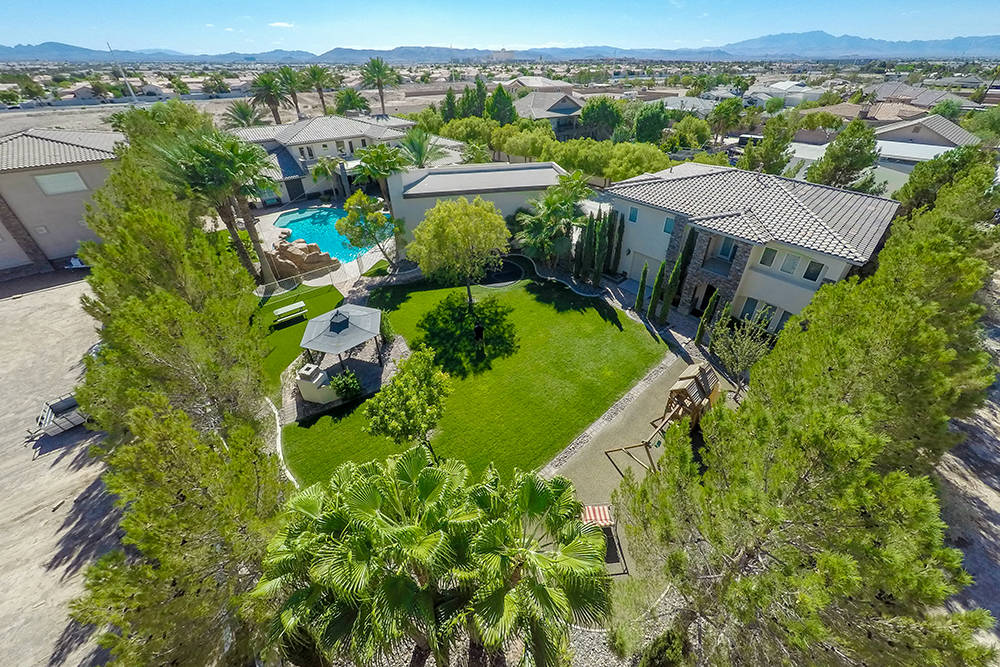 George and Mimi Murdock knew they had come to the right place when house hunting in 2010 they found a gated compound with their initial stamped on the gates.
"We knew we had to buy it when we saw all these 'Ms' everywhere," George Murdock said.
The custom-built home had only one previous owner, whose surname started with an M. He named it Manor Gate.
After raising nine children who have given them 36 grandchildren, the Murdocks wanted plenty of space where the family could gather comfortably. They chose a four bedroom, six-bath house with a spacious guest house on 1 acre in Enterprise Township in the south part of the county, an area with many homes built in the 1970s and 1980s on large lots.
The estate is lined with a mixture of mature queen palms, pine and African sumac trees but none of the abundant desert chaparral bush, which was the primary ingredient in the business that made their family so successful.
In 1969, George Murdock, along with his brother and father founded Nature's Way, a natural foods company based on a tea made from chaparral, to which they attribute his mother's recovery from cancer. It was the company's first product.
"It's now one of the largest natural food companies throughout the free world," said George Murdock, who sold his interest in it long ago.
Mimi Murdock was a third generation of owner of Miller's American Honey Inc., a company started in the 1800s.
"After we acquired it, we took it international," George Murdock said, then sold it in 2010.
These days the couple spend their time traveling between their homes in Utah and Hawaii, and managing properties they own there as well as in California. Now, that their children have left the area, they decided it's time to sell the home.
Located in an area that's undergoing a sort of renewal, the property might appeal to buyers who have the means to buy in newer luxury communities with highly sought after amenities. But this estate offers other features, according to Rob Jensen, broker and president of Rob Jensen Co., who has the listing. The home is listed for $2 million.
"It's one of those actual compounds that are pretty rare in Vegas unless you start looking at the horse property sections of town. So the in the traditional guard-gated community, which is normally where the high-end properties are … the usual lament is there's no place to put their toys, so they have to put them in storage."
This property has three garages; two in the main house, and a third attached to the guest house. The main house offers a single-car garage leading into the living room or mudroom and a second one, air-conditioned and 50 feet deep, with a 14-foot entry door.
The guest house garage includes access to an elevated locked room where the previous owner stored his guns, via a forklift, Murdock said. It is a spacious 1,766-square-foot, two-story house with two bedrooms and 1½ baths.
The main house, built in 2003, has three ensuite bedrooms upstairs and a first-floor master suite that includes a workout room, closet with a safe, large bath with steam shower, Jacuzzi and a lounge or office nook. It has French doors leading to the backyard, and the three upper rooms have doors to access an upstairs deck overlooking the pool. One bedroom has a south view facing the South Point.
There were vaulted ceilings throughout the first floor but the couple extended the upper floor to add an office and expand two bedrooms, reducing the ceiling height of the kitchen and game room.
An ornate wrought iron staircase and inlaid tile add flair to the foyer, which opens to the formal living room and dining room. The house came with two custom tables for the dining room and kitchen made from the wood and granite used throughout the home.
An open kitchen with a breakfast bar has top-line appliances, including a Miele coffee maker, double ovens and a six-burner Thermador gas grill. It merges with a large great room, featuring a wet bar and access to the outdoor kitchen and yard.
The family-friendly backyard includes a two-story playhouse, swing set, sandbox, gazebo with brick fireplace and a sunken trampoline that doubles as a stage when the family hires Polynesian dancers.
"It was built to handle huge Samoan guys doing the fire night dance," George Murdock said.
They have held wedding receptions for as many as 300 guests.
Their sons got in the habit of jumping from the upper deck of the home into the deep lagoon-style pool, so for safety reasons, the couple fashioned a zip line. And they added a spiral staircase on the pool's other side for a smoother launch site than the rock face, which the kids had been using.
"This is a unique opportunity," said Jensen of the home. "Whenever someone comes here from somewhere else looking for a multimillion dollar property, they're usually shocked by how small the lots are. Generally, you're pretty close to the neighbors. Here, you have this big yard, amazing pool that's actually functional. You've got a comfortable main house and a two-story guest house, which is great either for guests or a live-in property manager, and you've got your own gate. It's a fun property."