Gladys Knight sells Vegas home for $720,000
February 16, 2018 - 4:58 pm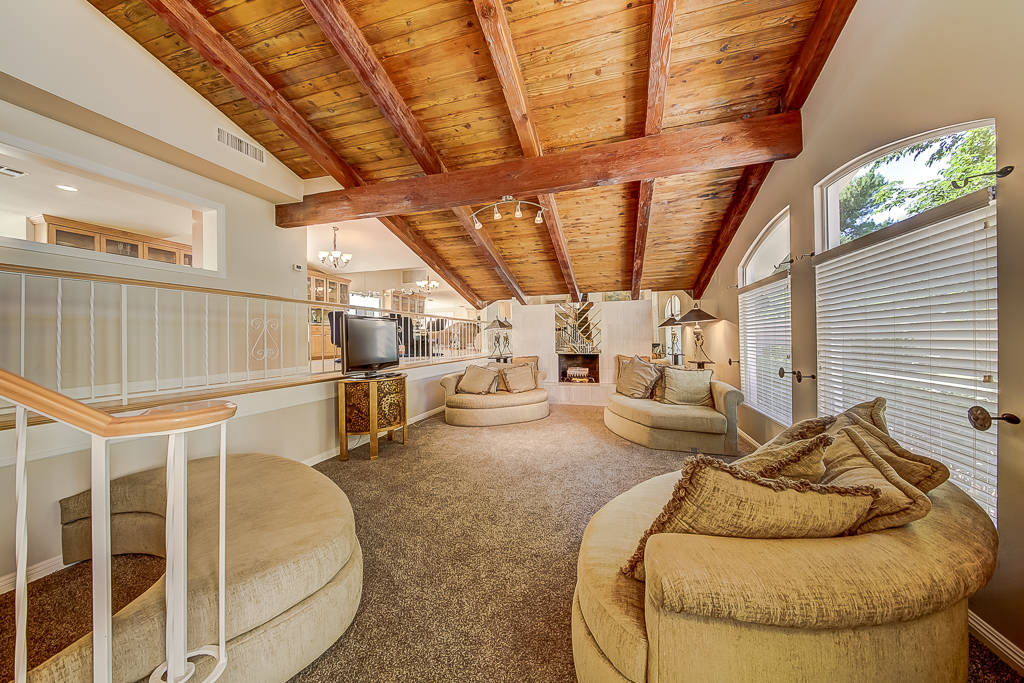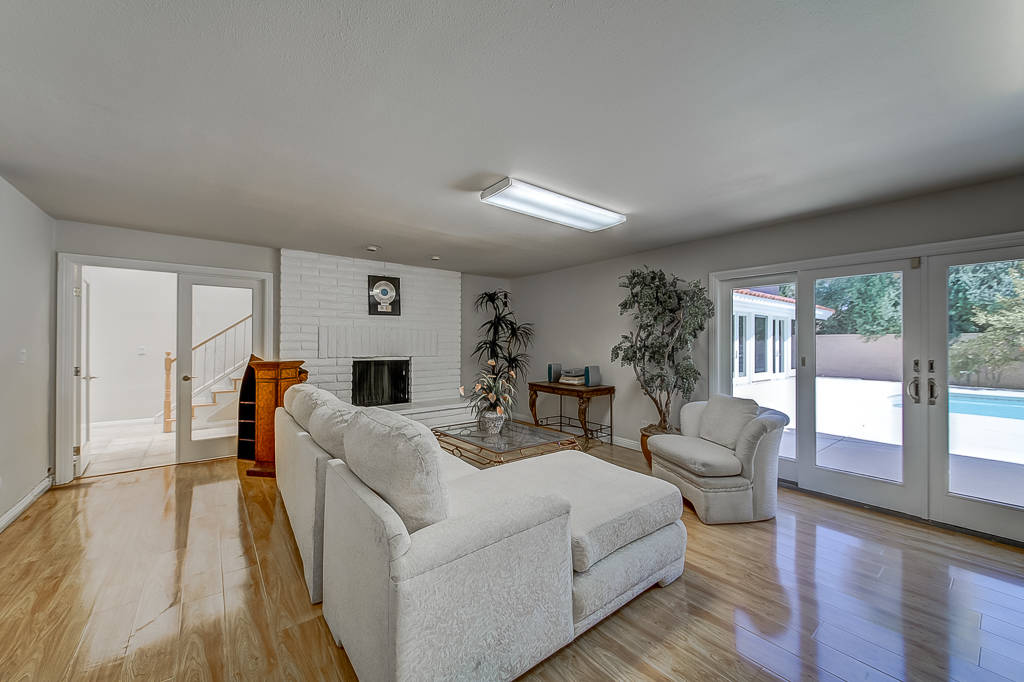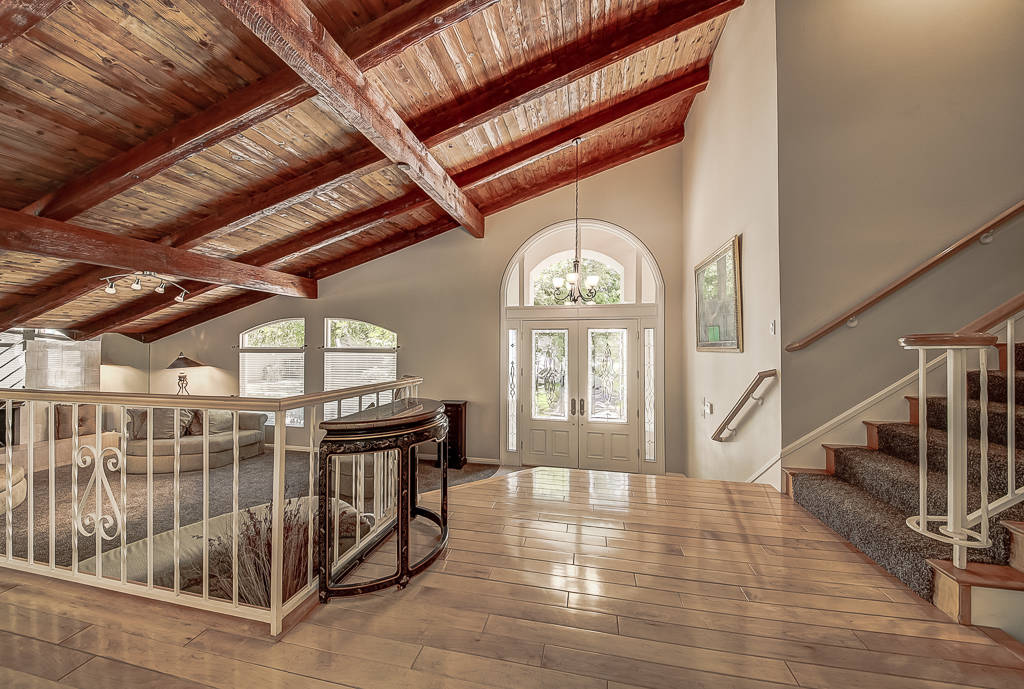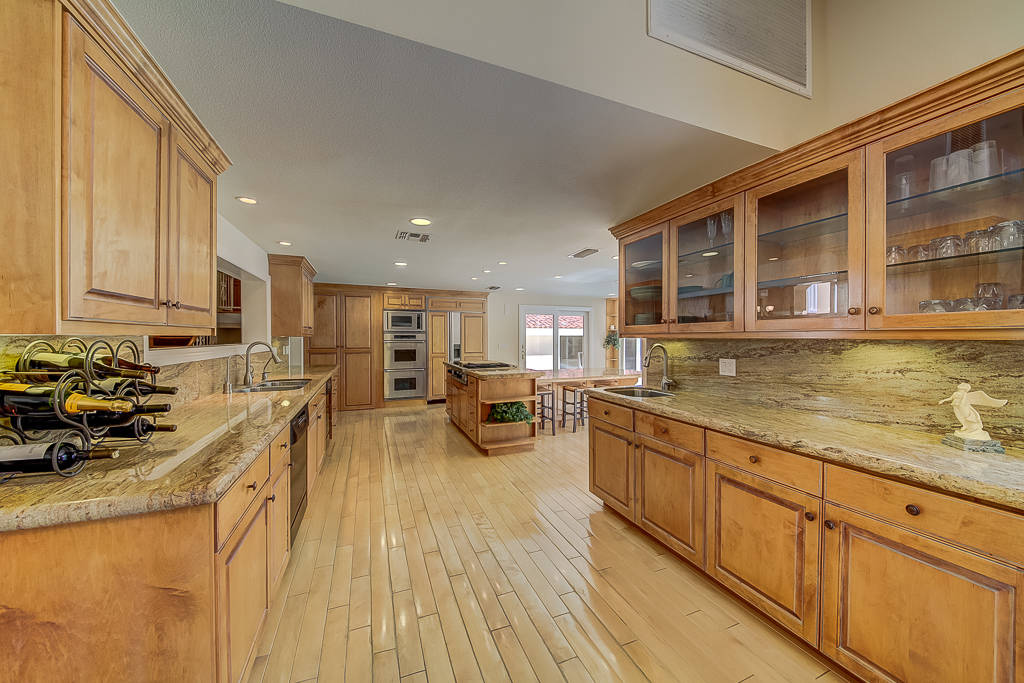 A Las Vegas home owned by Grammy-award winning singer and Motown legend Gladys Knight and her husband has sold for $720,000.
The two-story, Mediterranean-style home in the gated Equestrian Estates community was acquired by a couple originally from Spain. The sale lists the buyer as an LLC, according to William Jenkins, the owner of Nevada Realty Connection who with his wife, Fran, handled the transaction on behalf of Knight.
The home, which was built in 1971, was acquired by Knight in 1997 for $695,000.
It's situated on a half-acre and measures more than 6,500 square feet. It has six bedrooms and four baths, recording studio, sunken living room, cathedral wood ceilings, four fireplaces and an open kitchen with island, double ovens custom wood cabinetry and granite countertop. There's a great room with a separate kitchen that wraps around the pool area.
"It has beautiful grounds and a pool and a fountain in the backyard," William Jenkins said. Knight bought the home for her late mother and it was used for family gatherings with the double kitchens, great room and large dining area overlooking the backyard. The home had balconies where people would gather and all of the family members would cook, Bill Jenkins said.
Jenkins said it was a challenge to sell the home because the downstairs bedrooms were turned into office and homes don't typically include a recording studio.
"It definitely narrows the buyer's choice, but the people she ended up selling it to love the house the way it was," Jenkins said.
The home was intended for someone with a passion for music with the professional state-of- the-art music studio and recording room, Fran Jenkins said.
"It is a great home with a lot of history behind it," Fran Jenkins added. "The people who bought the home, what they like about it was the history with the recording studio and nostalgia."
The home was designed for entertaining, Fran Jenkins said. The outdoor pool area with windows and French doors from every corner of the house.
The grand master suite "is enhanced by a separate sitting area and a cozy fireplace."
There was plenty of space with the oversized secondary bedrooms, which all have separate sitting areas and French doors leading to the front balcony, Fran Jenkins said.
"Gladys and her family loved entertaining family, celebrities and friends in the huge separate recreation room with a wall of double French doors overlooking the patio, exquisite backyard and refreshing in-ground diving pool," Fran Jenkins said. "They had many great memories there."
The 73-old Knight is a seven-time Grammy winner. Knight lives on a farm in North Carolina, but she has family members who still reside in Las Vegas. Her husband is William McDowell.
CJ Portz of Realty One Group represented the buyers. He declined to comment.