December 9, 2014 - 9:54 am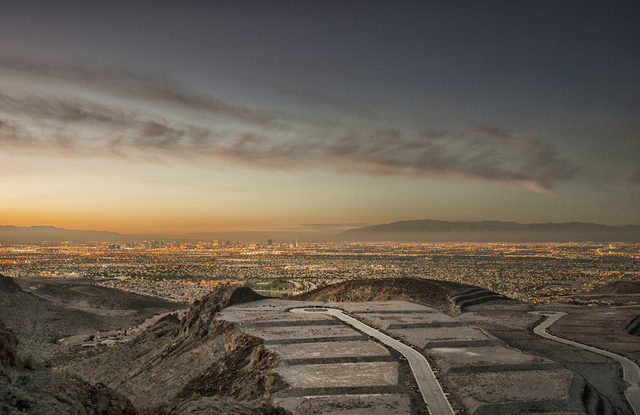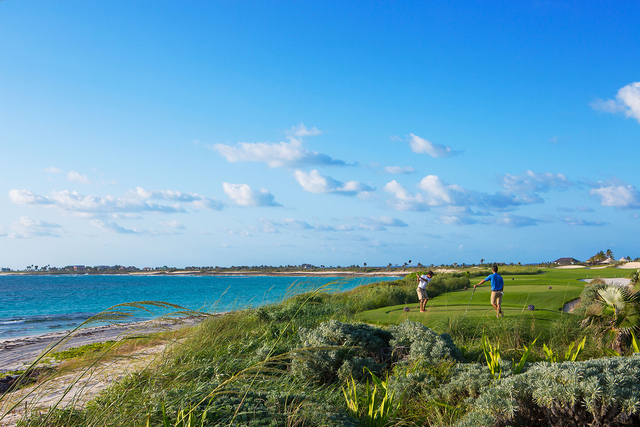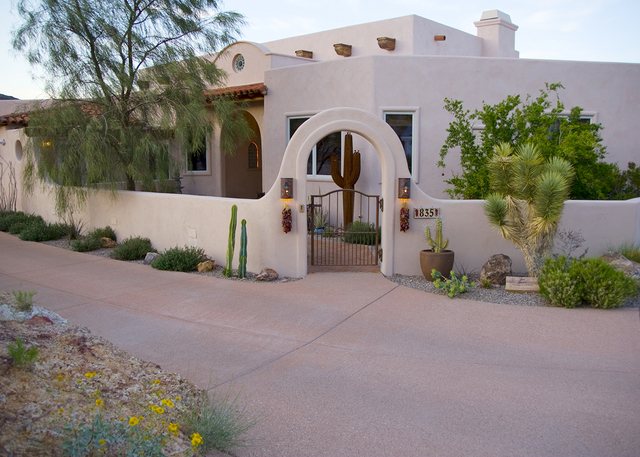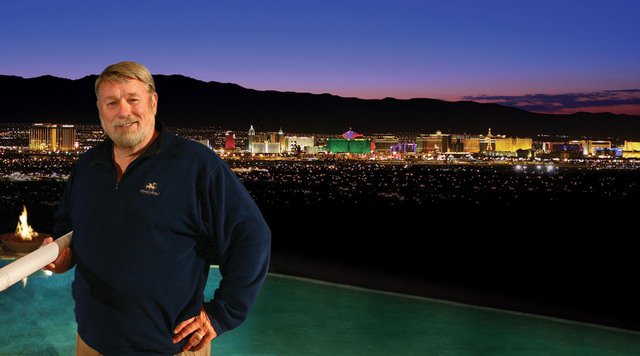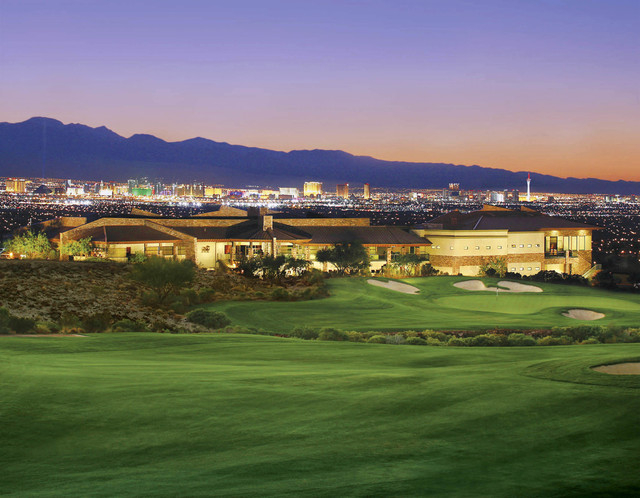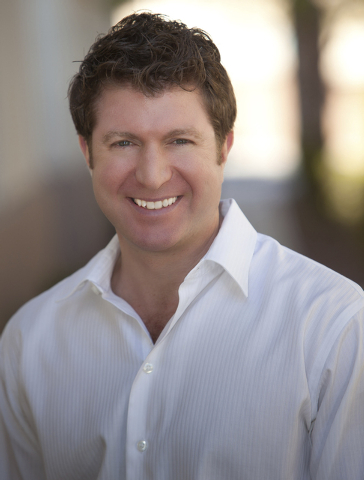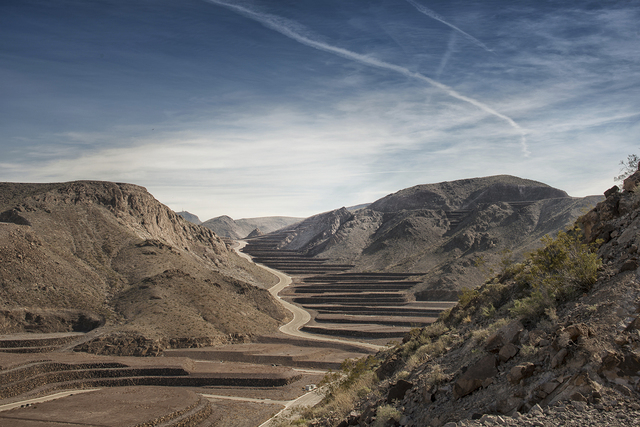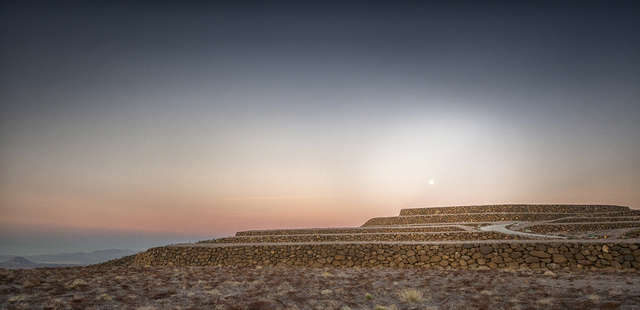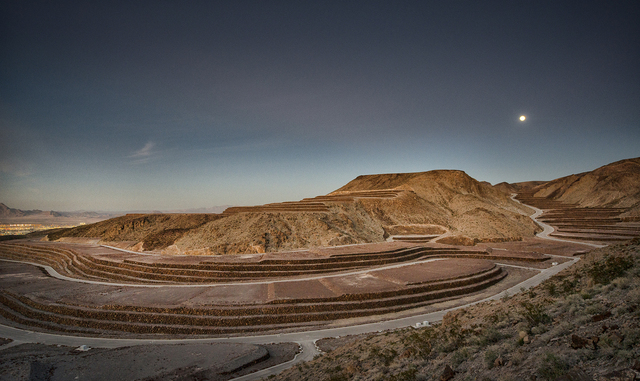 Luxury golf communities are still alive and fairly well in Las Vegas.
"People for decades have aspired to live in a private golf course community," said Mitch McClellan, a Southern Highlands Realty broker. The private golf community, known for its lush landscaping, is to begin releasing 100 elevated homesites this year.
After surviving the Great Recession and a lagging interest in the sport, county records show Las Vegas' high-end golf communities to be gaining ground in the past few years. But a recent Redfin Corp. report shows fewer investment buyers may be dragging the market down a bit this year.
Last week, Bloomberg News reported that Redfin data showed sales of homes priced at $1 million or more in Las Vegas fell 11 percent after a 69 percent jump a year ago. Other investor markets — such as Los Angeles, Riverside and Ventura in Southern California, and Florida's Fort Lauderdale, Miami and Orlando — also reported slumping sales after a recent surge, the report said. Luxury sales, which have been outpacing the total market, were decreasing because of fewer investors and other cash buyers, the report said. Because of a strong U.S. dollar, higher real estate prices and a weakening global economy, foreign buyers have pulled back.
Earlier this year, Windermere Real Estate commissioned a study of local luxury homes sold. Using Clark County recorder's office records, Lawyers Title found 1,294 homes priced from $500,000 to $1 million sold in 2013 compared with 809 in 2012, off a peak of 7,326 in 2006. Homes priced from $1.5 million to $3 million had 98 sales in 2013 compared with 48 sales in 2012, with a high of 224 in 2006. The highest-priced homes at $3 million and more saw an increase from 27 in 2013 compared with 13 in 2012, off a high of 50 in 2007. The report did not include 2014 numbers.
EXPERTS SAY THERE IS CONFIDENCE IN LOCAL LUXURY MARKET
Still, there is a good measure of confidence in the market. In fact, privately held Discovery Land Co., based in Scottsdale, Ariz., has partnered with The Howard Hughes Corp. and will break ground on a 555-acre project west of The Ridges in Summerlin in the spring. The private golf community will feature a Tom Fazio 18-hole course, which begins construction next summer, and a two- to three-story clubhouse. The developer will start selling lots priced from $1.5 million to $10 million in April or May. The company also will provide semi-custom homes, including small golf condos in the clubhouse, from $1 million to $4 million.
Steve Adelson, a Discovery Land partner, said he sees significant growth in Las Vegas, and believes the city's high-end restaurants, entertainment and favorable tax structure will attract more wealthy homebuyers.
Summerlin Senior Vice President Tom Warden said the golf course home lot is "alive, well and thriving." The highest-priced lots in The Ridges are the most expensive and have a long waiting list, he added.
"Luxury homebuyers still want to live on the golf course."
McClellan said he believes because of water and land restraints, the Summerlin project may be the last golf club community in the valley for some time.
"It's a challenging environment," he said. "Rounds of golf are flat. There won't be many new golf communities (in the nation) this coming year."
Still, he and others noticed that homes in a Las Vegas luxury golf course community maintained their value better during the economic downturn.
"Historically speaking, your value always holds better with amenities like golf courses and country clubs," said Rich MacDonald, developer of MacDonald Highlands.
However, Randy Char, senior vice president of sales and marketing for One Queensridge Place, points out that Lake Las Vegas, which by all accounts is experiencing a resurgence, did not fare well during the downturn.
"How would you feel if you bought into Lake Las Vegas five years ago?"
He said luxury homebuyers should ask themselves, "How is this golf course going to do in the future?"
IT'S MORE ABOUT THE FAMILY
Golf remains king in Las Vegas. However it must share the stage with dining, resort amenities and family activities.
Adelson said in addition to a traditional private country club, the new custom-home community will offer lots of different amenities — farm-to-table restaurants, wellness programs, family activities, and biking and hiking trails.
"There will be plenty to do for golfer and nongolfer alike," he said.
The company has built 19 resort communities in the U.S. Mexico and the Bahamas, and Adelson said he sees more interest in golf on his private courses, which feature "comfort stations" that offer candies, desserts, ice cream sandwiches, kobe sliders, fresh fish off the grill, healthy snacks and salads.
"Golf is becoming more popular in our communities because we make it fun," he said.
The private courses host theme nights such as "Let's Make a Deal" and "Fear Factor."
Garfield Ogilvie, director of sales and marketing for TPC Summerlin, said the 20-year-old country club and golf community is still focused on the game but it has added more activities for families.
"Younger couples that are financially capable have scored the home and want to round it out with a country club (membership) but it better be for the whole family," he said. "Twenty years ago, it was a male-dominated setting. Now it is a family-dominated setting."
DragonRidge Country Club within MacDonald Highlands offers a private golf course and instruction facility, but also offers social activities such as celebrity chef events on the Strip, youth programs and a tennis facility. The 39,000-square-foot clubhouse has a happy hour in the lounge, and a dining room with a view of the Strip.
"We have parties at the club where buses take residents to the back door of a Jimmy Buffett concert with their own margaritas in their hands," said MacDonald, who developed the Henderson custom-home community and lives there. "Where else can you do that but in Las Vegas?"
Canadian-based Pacific Links International this year purchased the private DragonRidge Country Club in Henderson for about $11 million, according to Keith Cubba, the listing broker for MacDonald. Pacific Links also owns Southern Highlands and SouthShore at Lake Las Vegas golf clubs. Last month, it rolled out a youth tee program for players as young as 6 at Southern Highlands and DragonRidge. The clubs offer weekly junior clinics and adult beginners classes.
Luxury Realtor Heidi Kasama said she belongs to the Red Rock Country Club, which has two 18-hole golf courses, one public and one private. The manager of the Berkshire Hathaway HomeServices Nevada Properties' Summerlin office said she and her husband are golfers, but really enjoy the clubhouse dining.
"I run up to the club, valet my car to have dinner and never have to wait for a table."
Who is this golf course homebuyer?
Most local real estate brokers said about half their clients who want golf course homes play the game, the other half just want the view.
"It's not golf-course use; it's golf course views," Luxury Realtor Gavin Ernstone said. "It's a lovely open, green field outside your backyard."
The owner and broker of Simply Vegas has a home in The Ridges' public golf course, Bear's Best. He said he rarely plays golf, but likes to watch the players.
The community, which doesn't have a private country club, has a resident-exclusive clubhouse with an expensive fitness center that has six tennis courts and a tennis pro, heated year-round lap pool, steam rooms and recreational pool. There are no membership fees, the cost is included in the homeowners association fees.
"It's not a country club, but it's almost as good," he said. "The only thing it is missing is a restaurant."
Laura Taylor Mulkey and her husband, Dr. David Mulkey, live on the second green on the historical 1967 Las Vegas Country Club Golf Course. This is their third house in the community where they have lived for nearly 20 years.
The Mulkeys are avid tennis players and purchased their club membership because of the indoor tennis courts.
"For a long time we considered the golf course as just a short path to the tennis courts," she said.
The couple built their custom home on Augusta Drive about 11 years ago. They have a golf membership and are learning the game.
"He is developing a love for golf," she said. "I'm not courageous enough to play the whole course. I just got new golf clubs, so my intentions are good."
How to pick a course lot
Char encourages buyers to really study and understand the layout of the course before selecting a lot. Some people want privacy and don't want players driving golf carts in their backyards. Others want to be in the center of the action. Some people prefer to live behind a green as opposed to a fairway where balls could fly into their yards.
He suggests a buyer who doesn't play golf have a friend walk him or her through the course and explain it.
The golf course is the centerpiece of the community for all residents.
"It's an entire lifestyle. People aren't just there for the golf. But you better love your golf course," he said.
Ernstone agreed. He said he chose his lot, which is behind a green, carefully. He found out where the golf path was and how the carts would travel so he would be sure to have plenty of privacy. Still, sometimes his house gets hit with a stray ball. But he say it's worth it because of the "fantastic view."
What about homebuyers who want off the course?
Some homebuyers have had their fill of flying balls, carts full of people touring their backyards and early morning crews maintaining the course.
Darin Marques, sales manager at Ascaya, sells lots at the Henderson custom-home community, which is near MacDonald Ranch. It has no golf course, but will have a clubhouse with resort amenities such as dining for the residents. Construction will begin by the end of 2016 and is expected to be completed in about three years. Cost will be included in the HOA fees, which will run $403 per month for the first couple of years and then increase to $597, he said.
The community carved out of the hillside sells itself to luxury homebuyers with views of the valley from its elevation of more than 3,000 feet and its private location.
"They've lived on golf courses and now they want to be away from everything," said Marques, who is with Berkshire Hathaway.
Some people just want a change of scenery. Linda Faiss and her late husband, well-known gaming attorney Bob Faiss, were married on the 17th tee, and lived on the Boulder City Municipal Golf Course.
But when they were planning their retirement home, a view of Lake Mead beat out the greens.
"We liked the view from the golf course, but when we saw this lot looking over the lake. It was just beautiful."
They hired builder Wayne Blue to create the Spanish-style home, which features wood from a Salt Lake railroad bridge.
"It's a work of art," she said. "We just couldn't believe we had this great house. We looked up at the breakfast table one day and said, 'Look at that great view.' "
Jacque Petroulakis with PulteGroup communications said her company, which builds age-restricted Del Webb communities throughout the country, has noticed that more people want different things.
She said homebuyers want more open spaces, public trails, parks, elevated lots with views and a gated community.
That's not to say that golf is totally out of the game.
"We do build golf courses when we see it makes sense," she said.