Home of casino heir Ted Binion back on the market — PHOTOS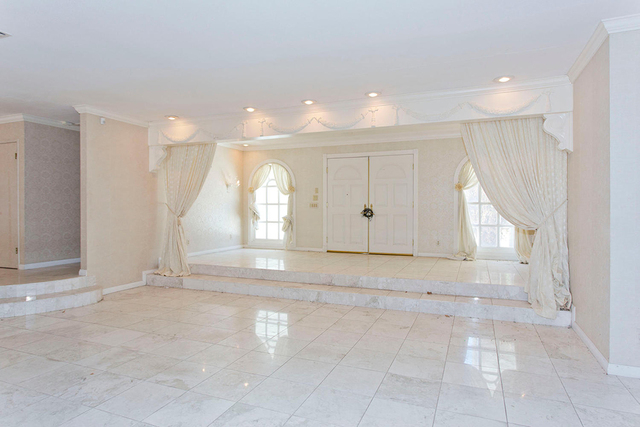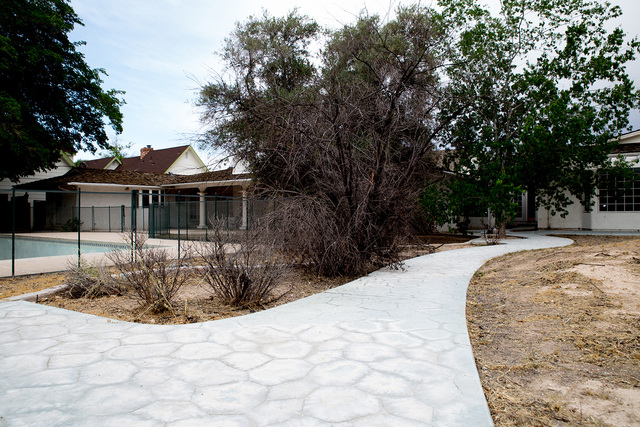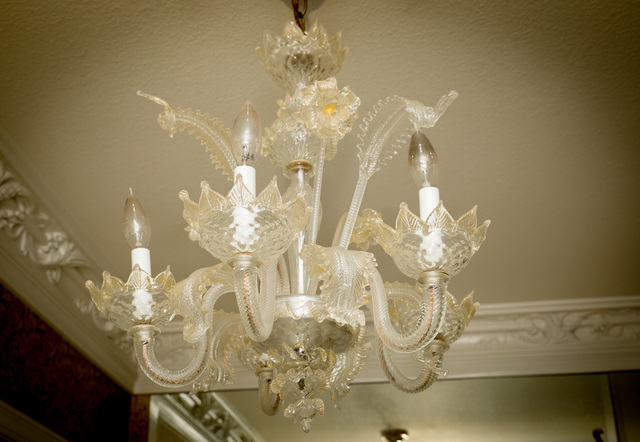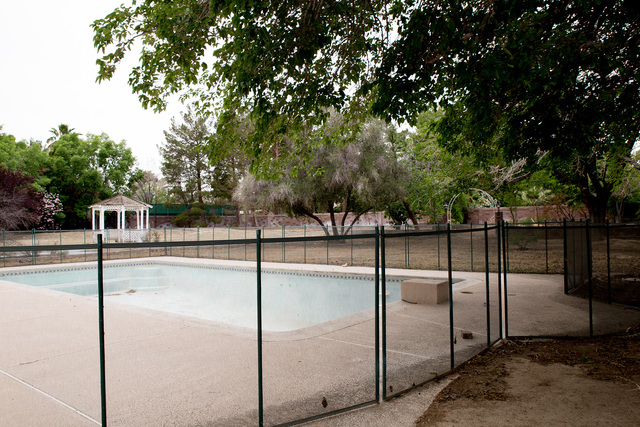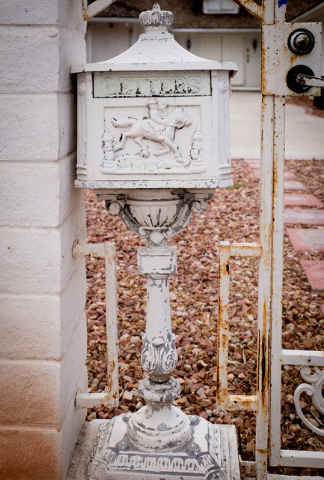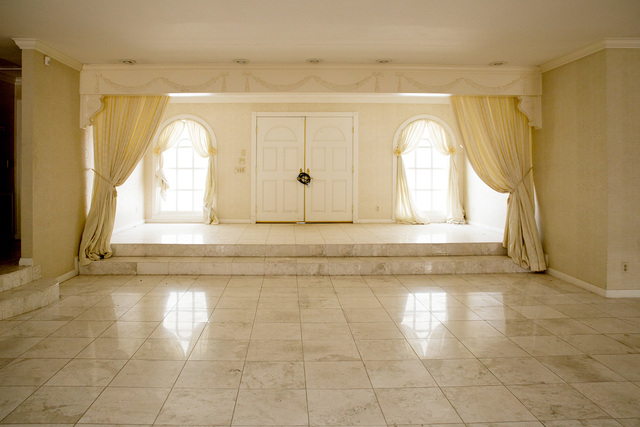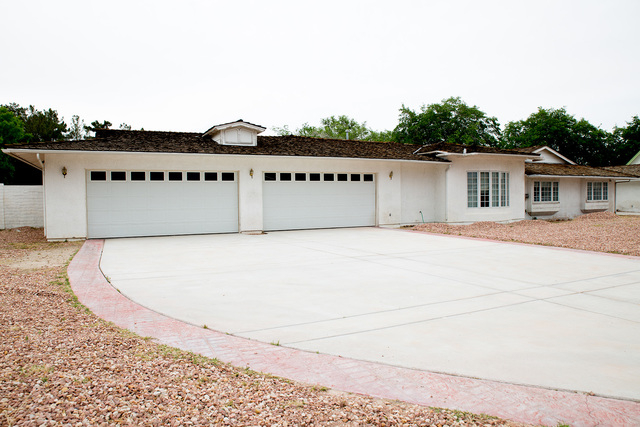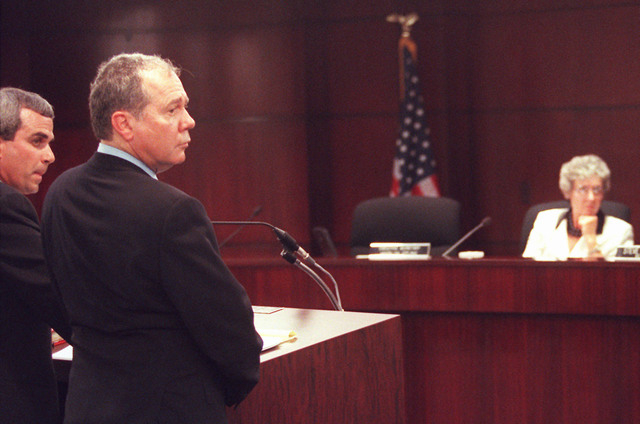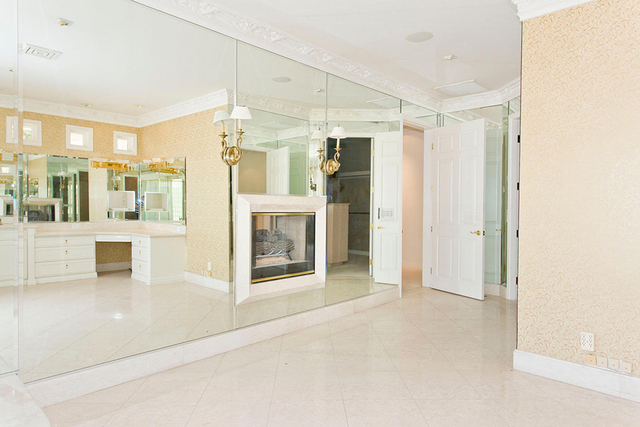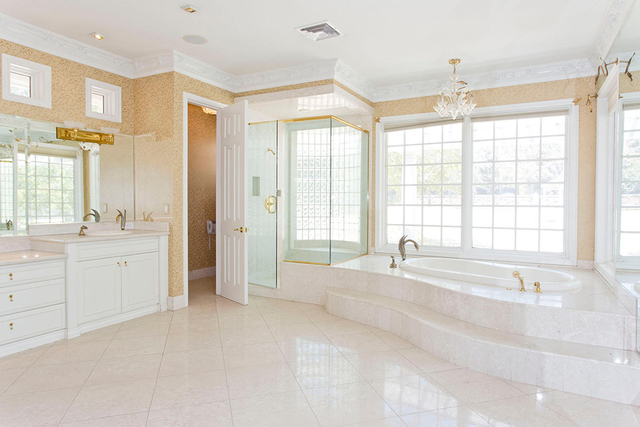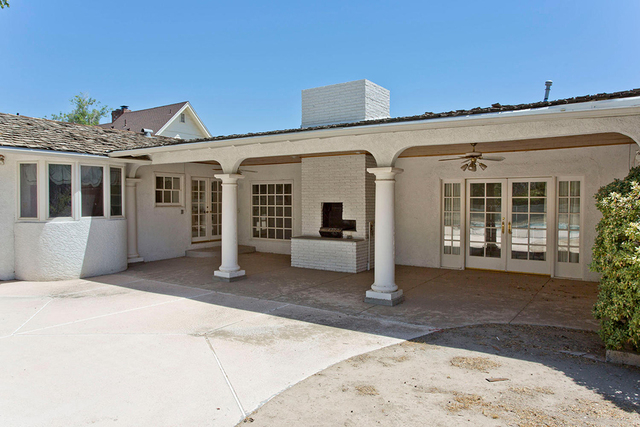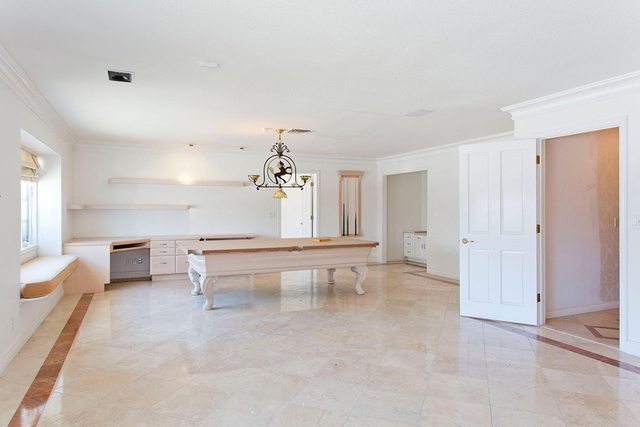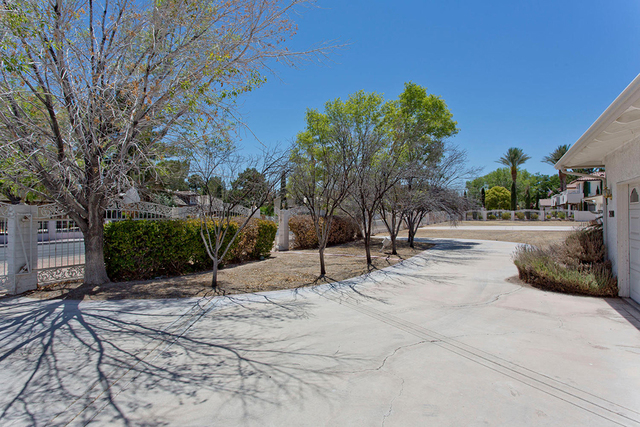 The basement den of troubled casino heir Ted Binion's home is surprisingly small, a windowless alcove with low ceilings and dingy pink and green carpet. Plywood stairs lead down from a garage off the office where a drug-addled Binion would monitor his home.
That was before Binion died with heroin and Xanax in his stomach in September 1998, the victim of either a tragic overdose or the scheming of live-in girlfriend Sandy Murphy and her lover, Rick Tabish — depending on your opinion on one of Las Vegas' most talked-about mysteries.
This month, Binion's 6,600-square-foot, shingle-roofed ranch house on Palomino Lane goes back on the market. The current owners hope to find a buyer lured by the home's notorious history — or at least comfortable enough with it to appreciate the 1980s glamour, large leafy lot and central location in one of the city's more desirable vintage neighborhoods, near Rancho Circle.
Built in 1972, the sprawling home has sat unoccupied since Binion's death, crows nesting in bare trees behind a rusted wrought-iron gate. The home was put up for auction after Murphy and Tabish were convicted of his murder, a verdict overturned by the Nevada Supreme Court. After they were acquitted in a 2004 retrial, the home passed to an owner who prefers to keep a low profile.
Realtor Cristine Lefkowitz Jensen of Synergy Sotheby's International Realty first listed the house in 2006.
"I told my right hand, a really sweet Mormon girl, to go in and get the lights on." The assistant found all the doors and cabinet drawers open, with footprints of high heels on the floor. "She came out crying and said, 'If you make me go in there again, I'm quitting.'"
Lefkowitz attributes the incident to Murphy, who she believes used a garage remote control to get in.
Inside, the four-bedroom, six-bathroom home feels like a time capsule, with leaves strewn along the marble floors of the living room and long gallery, Laura Ashley-era ruffled valances and floral wallpaper in the bedrooms.
Although burglars have taken some of the fixtures, hints of the home's former glory come through in the entryway's Murano glass chandeliers, and the bronze tap in the master bath's jetted tub, shaped like a bird's elegantly curved neck.
The home awes most with its massive closets, one with a hidden safe, and even more massive bathrooms. The 350-square-foot master bath boasts mirrored walls and a gas fireplace that connects to Binion's adjoining bedroom, where hand-carved crown molding remains intact apart from a few cracks.
Binion's daughter, Bonnie, was a teenager when her father died, and her pink-festooned suite contains two sets of French doors to the backyard, a soaking tub and Sherle Wagner sinks.
There's even a dance room with hardwood floors and mirrored walls, presumably for Murphy, who met Binion while working at Cheetahs gentleman's club.
Evergreens and flowering trees flank the enormous backyard, giving the place the feel of a country property. Perhaps that's what attracted Binion, who grew up spending summers at his family's Montana cattle ranch.
The second son of gaming pioneer Benny Binion, Ted Binion took over management of the Horseshoe with his brother, Jack, at age 21. He had big cowboy boots to fill: His father, the Texas-bred founder of the World Series of Poker, who helped to build downtown Las Vegas as we know it today.
It's not hard to imagine Ted Binion partying in the 20-by-40-foot pool, near where a rotting gazebo now stands. ("If that pool could talk!" says Lefkowitz, in a tone both cheerful and macabre.) An air-conditioned playhouse with pint-sized kitchen bears Bonnie's initials, and a chicken coop sits nearby.
Rumors of buried cash and gold at the home drew producers from CBS' "48 Hours" in 2010, when Lefkowitz says they dug up the yard looking for the treasure, leaving piles of dirt that can be seen today.
Lefkowitz has her own theory about where Binion stashed his loot. The man had hired Tabish, a contractor, to build a vault in the Pahrump desert in which to store his $7 million in silver and other coins — a cache Tabish was caught raiding in the days following Binion's death. Why wouldn't his penchant for burying things have extended to his own house?
Lefkowitz points to a four-car garage Binion had built after buying the property, even though a two-car garage flanks the house on the other side. Could a fortune be tucked away in the foundation?
Regardless of which secrets the property still hides, its expansive grounds evoke daydreams of possibility: A horse paddock? A tennis court? Mini golf?
There's room enough on the lot for a second home, and a second-story addition would enjoy views of the Strip.
The story has been the subject of several books, TV shows and movies. The Las Vegas Review-Journal's Jeff German's "Murder in Sin City" was published 2001 and was later made into a movie.
2408 Palomino Lane
$999,995
Features:
6,600 square feet of living space
Four bedrooms, six bathrooms
1.3 acre lot with mature trees
350-square-foot master bathroom with gas fireplace and jetted tub
20 x 40-foot swimming pool
Dance room with mirrored walls and hardwood floors