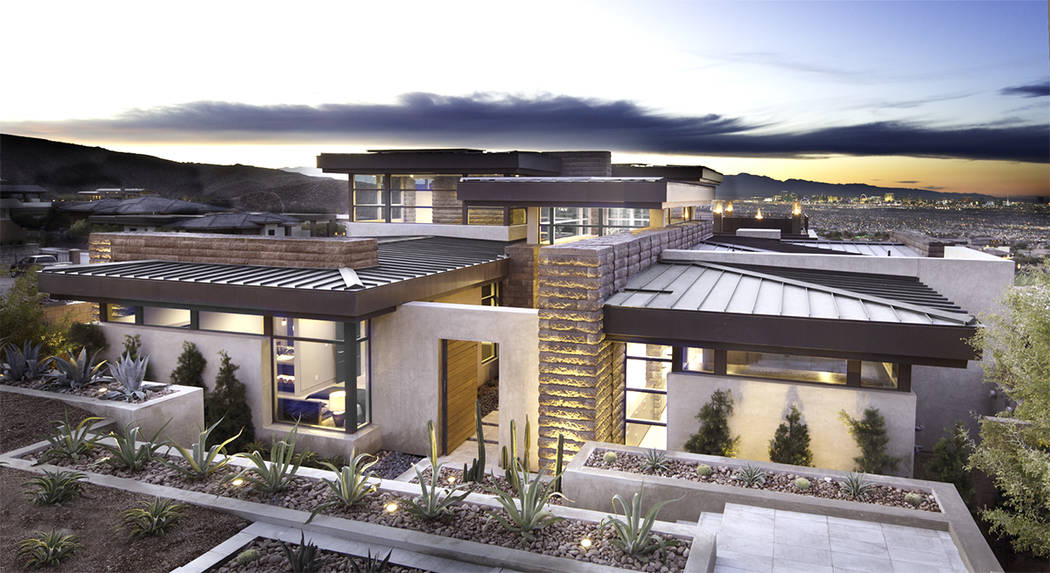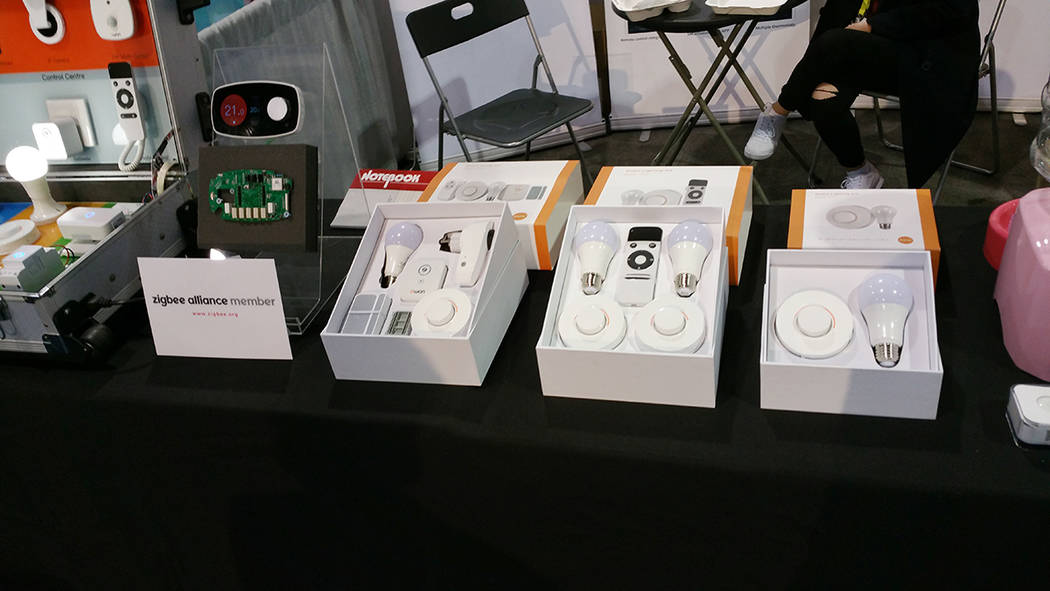 Let the buyer beware. When choosing convenient solutions for smart home management, a homeowner should investigate how secure and trustworthy is each piece of connected technology and how reliable is the company behind it.
The recent outbreak of WannaCry ransomware showcased just how vulnerable the Internet is to cybercrime and cyberhacking. Security professionals were able to find an "off switch" for the malware that contained it from spreading further, but the scale of the attack reached multiple countries in Europe, Asia and the Americas before it was halted.
In the same way that a smartphone owner considers downloading a convenient app from an online store, homeowners should evaluate the quality of a company's business practices, along with the quality of its product engineering, before allowing shiny, new gadgets into their homes.
"I'm a big believer in open-source software systems for transparency and security," said Mike Lemke, CEO of Progressive Home. "Very few home automation software systems are based on Microsoft Windows, but are usually written in a custom version of Linux."
Open-source Linux software systems are usually maintained by an engaged community that is constantly updating and correcting any perceived vulnerabilities.
However, there is still a burden on manufacturers of smart devices to ensure their software communications systems are encrypted and secure.
The end result of adopting automation into the home should allow a family to choreograph the interaction of water, food, and energy usage with cooking appliances, cleaning tools, lighting, air temperature, air quality, food and supply replenishment, as well as security.
As the Internet of Things becomes bundled with an Internet of Services, many companies are now jumping into the smart home industry to couple hardware electronics and sensor peripherals, together with cellphone apps that can run on Apple iOS, Android, Microsoft Windows or Linux operating systems.
User interface
Apple Homekit, Alphabet Nest, Amazon Echo, Iris by Lowe's, Samsung SmartThings all have user interfaces that enable the interaction of connected hardware devices and software control systems.
Families also can use voice control and voice recognition systems to communicate with the smart appliances in their home through the use of digital personal assistants like Alexa with Amazon Echo, Siri with Apple Homekit, Google with Alphabet Nest and Cortana with Microsoft Windows, to activate and monitor devices in their home.
With Samsung's smart television product lines, a TV's remote control can include an electronics hub, so that it can be used to navigate menus on the television screen to program and activate connected devices in the home, such as Samsung SmartThings devices.
Gesture recognition and eye gaze monitoring systems are also emerging from university labs as potential new products are useful for helping people interact with digital applications more intuitively.
Security
High-end home automation service companies like Crestron have been providing integrated technology and security solutions to million-dollar homes and high-end customers for years.
However, traditional security companies like ADT, Homeguard and Alarm.com are well-known for their security services and systems. As expanded hardware devices become simpler to purchase, customize and install, these companies are offering solutions that meet a family's security requirements and the size of their pocketbooks. Less expensive security products include recordable video cameras, doorbell monitoring systems, remote-controlled smart locks, motion sensors, smoke and carbon monoxide detectors, water leak sensors, sound monitoring systems and electromagnetic proximity switches that indicate when doors or windows are opened.
Kwikset and other companies provide smart locks that can be locked and unlocked electronically through remote cellphones, special key fobs or biometric fingerprint detection.
All of these security devices can now transmit their data wirelessly through electronic signal formats, such as WiFi, Zigbee or Bluetooth to a local hub that is a transmitter and receiver. The hub is plugged into a power outlet so that it is always on and always connected through a cellphone signal carrier to the Internet where a cloud of servers provide the security monitoring service. From the online service, the data is routed back to the homeowner's cellphone, where each device in the home can be grouped together, monitored and controlled remotely.
Entertainment
4K Ultra-High Definition televisions are becoming larger, thinner and less expensive with sharper resolution that ever before that uses LED and OLED technologies.
When coupled with streaming video services, home theaters and music audio systems can be integrated into the rest of the home automation system.
Lighting
Light emitting diodes have continued to shrink in size and form, yet are brighter, more versatile, energy-efficient and cheaper than ever before.
Indium Gallium Nitride, or InGaN, semiconductor technologies have been adapted successfully in recent years to emulate most of the frequencies of sunlight as well as other natural colors in the light spectrum. The addition of a tiny wireless electronic circuit inside the LED semiconductor chip can connect the bulb to an electronics hub in the home that opens up new applications.
LEDs that are used to illuminate a house can emulate color-correlated temperatures from cool white to neutral white to warm white during different times of the day, as well as morph into flashing colors of the rainbow that can be synchronized to music for an entertainment event. Connected LEDs can also be utilized by the home security system to flash or change colors, in order to indicate an alarm event such as a carbon monoxide sensor or smoke alarm.
Temperature and HVAC controls
Smart temperature control systems can sense the ambient seasonal environment as well as household usage patterns to automatically adjust heating, ventilating and air-conditioning systems without human intervention.
Household energy conservation
Smart appliances that meet Energy Star standards established by the federal government can reduce household energy consumption by using less electricity or natural gas and are also becoming more connected to home automation systems.
Plumbing and water conservation
Low-flow water systems coupled with localized smart water heating systems at the showerhead and sink faucets can provide instant hot water on demand, while also reducing the amount of water used and the energy required to heat the water.
Cumulative data acquisition by a homeowner's app can show when and where water is being used most frequently, in order to help detect leaks as well as over-usage.
Kitchen and Food Management
Energy Star refrigerators consume less energy. If also equipped with a wireless chip to a home electronics hub and an internal camera, its owner can monitor the inventory of food products inside while shopping at a local grocery store.
A touchscreen display on the outside of the refrigerator door can show internal food stocks, internal temperatures and suggest possible recipes based on what's inside.
Smart relay modules plugged into electrical wall outlets can be pre-programmed through the electronics hub to turn on appliances as needed for food preparation during different times of the day.
Cleaning
Home automation can mitigate tedious cleaning requirements for laundry, dirty dishes and dust accumulation.
Clothes washers, driers and dishwashers with Energy Star labels consume less energy and water.
Robotic vacuum cleaners have become more efficient and widely accepted because they can autonomously sweep up dirt and debris tracked in by household members, then find a battery recharging dock to plug into.
Home robot helpers with humanoid-like appearances are also emerging, as motors and battery systems have become cheaper. Rosie, the robot maid on the Jetsons cartoon series, may one day become a reality in modern homes.
Outdoor landscape management
Automated irrigation systems with low-flow water sprinklers can precisely provide the right amount of water to outside landscapes when needed, as well as adjust for seasonal changes and even monitor signals from weather services. Real time information about changing weather patterns can be automatically interpreted by the irrigation system to keep plants growing with minimum human intervention and water usage.
Household organization and management
Making home automation products that are manageable through a single-control device is the most efficient way to enable the adoption of new plug-and-play technologies into the home. As homeowners become more comfortable assimilating sensor devices into their ecosystems with minimum installation efforts, smart home technologies could become more desirable for the general public.
Most homes already have safety and security devices such as smoke detectors, proximity switches for window closures, dimmer switches for lights and thermostats. Can all these devices be made more manageable and connected?
Senior assisted living devices
One promising area for home automation systems is to support senior citizens who are challenged by developing disabilities like dementia or impaired mobility.
A home robot may not yet be the best solution for problems of aging although the technology continues to emerge. However, automated lights, temperature controls and appliances that can be turned off and on at specific times each day can help a senior remain productive and independent.
Tracking gradual changes in dementia or motor skills over time can help caregivers adapt more quickly with increased service and support as needed.
Yet, a senior could still live a relatively independent lifestyle in their familiar home without the need to remember to continuously wear an alarm pendant or require frequent visits by caregivers to check on their client's progress during the day.
Exoskeleton technologies are being adapted to the needs of people with walking disabilities that more effectively replace walkers and wheelchairs.
Having the ability to choreograph multiple devices that play well together in a comfortable, efficient, and responsive home automation system should enhance the quality of life of residents and not be a burden to operate or maintain.