IS Luxury squeaks past BHHS in midyear luxury sales
September 3, 2023 - 9:35 am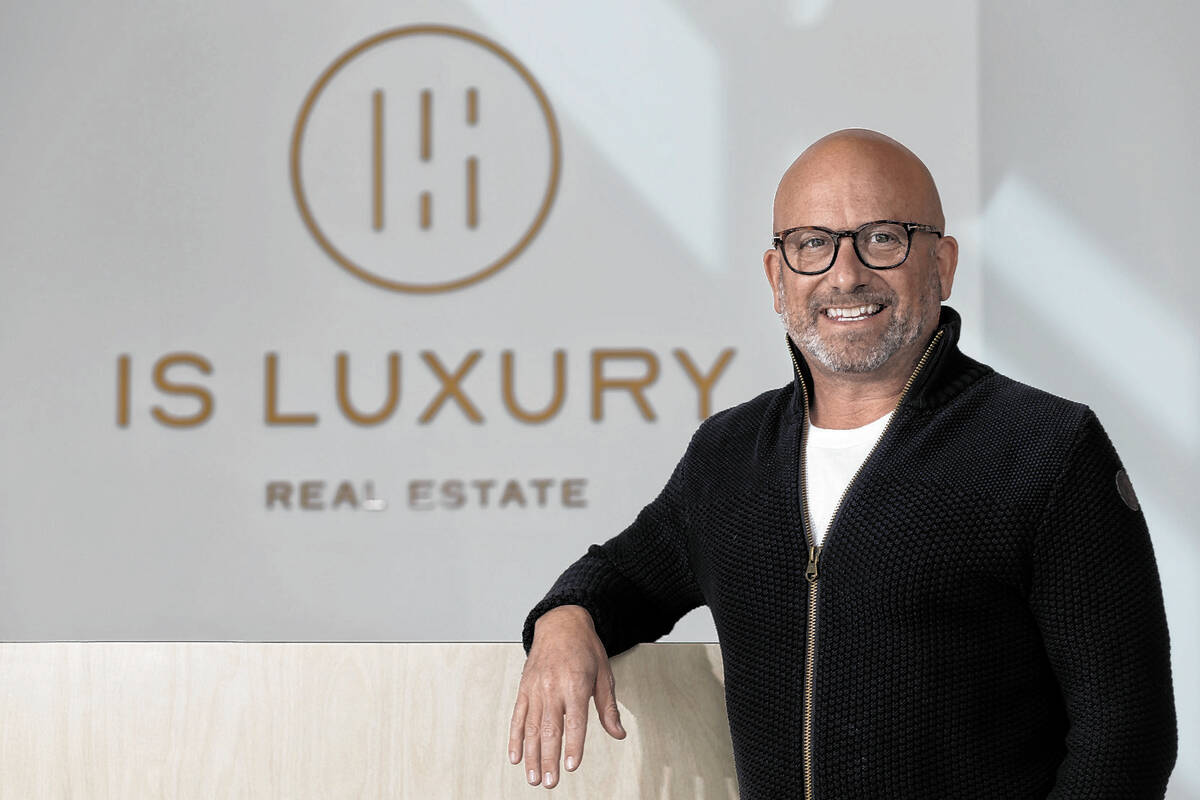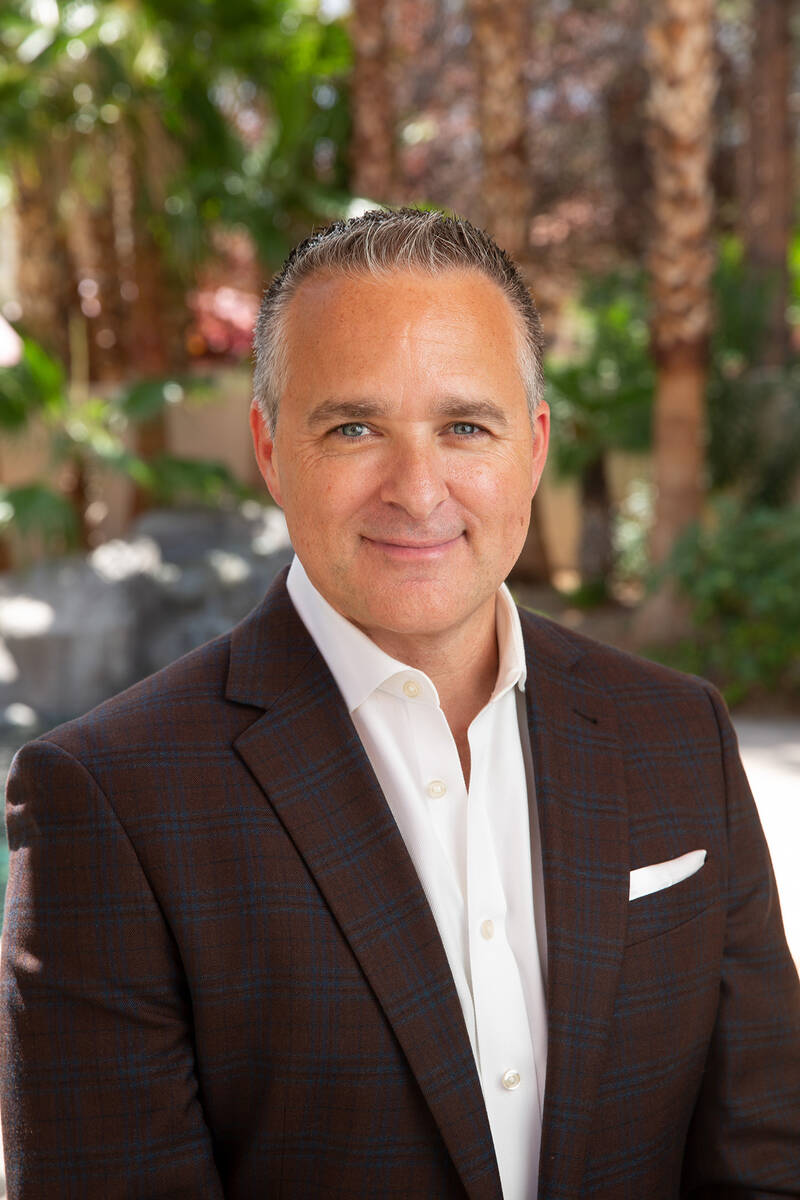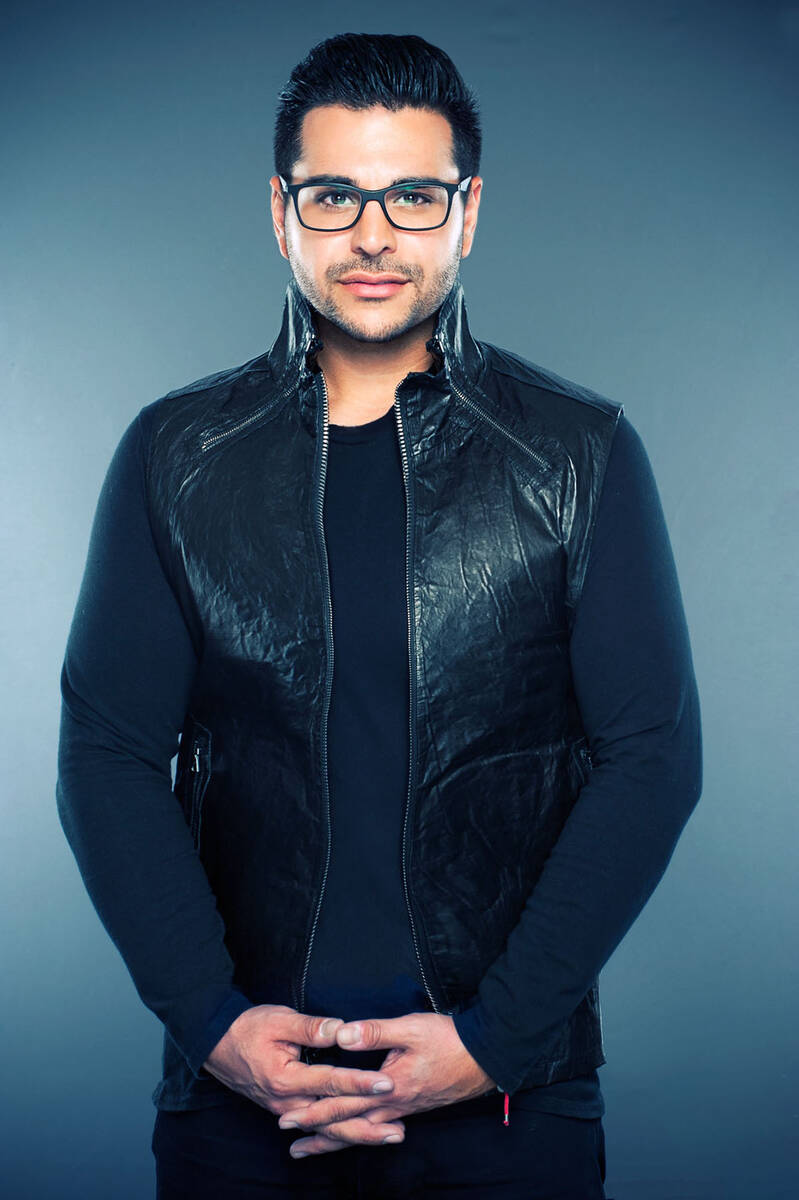 There's been a change at the top of the standings of luxury brokerages in Las Vegas through the first half of 2023.
In the latest analysis from BrokerMetrics, which tracks Realtor transactions on the Multiple Listing Service of Las Vegas Realtor association members, IS Luxury, the firm launched last fall by longtime luxury Realtor Ivan Sher placed No. 1 in total volume of luxury transactions between January and June. Luxury is defined by transactions of $1 million and higher and Sher had 8.4 percent of the market share.
Sher's new agency handled $210.49 million in transactions during the first six months of 2023, topping his former brokerage Berkshire Hathaway HomeServices, Nevada Properties, where he had previously operated his group. Berkshire Hathaway handled $210.32 million in transactions, falling about $171,500 short of IS Luxury.
During the first six months of 2022 when Sher still operated under Berkshire Hathaway, Berkshire Hathaway had $567.9 million in translation volume.
Sher credited having a top team of agents and their clients for the success and is thankful to be in the same category as Berkshire Hathaway. Sher's firm regularly is the listing agent on some of the top Las Vegas area sales on a monthly basis and many times represents buyers as well as sellers on the same deal.
Berkshire Hathaway HomeServices CEO Troy Reierson said his company's brand helps with their ranking for agents that continue to move into the luxury segment. He congratulated Sher on the ranking and said he talks with him often.
"I am super proud of what he is doing and continuing to do," Reierson said. "A big part of our business model is helping others grow and achieve what they want to accomplish."
For 2023 through June, luxury transaction volume is down 34 percent compared to 2022 from $3.81 billion to $2.51 billion. The luxury market has been impacted by higher interest rates and ongoing concerns about the economy despite solid GDP numbers and no signs of a recession. The average luxury transaction through the first six months of 2023 was $1.85 million, down from $1.92 million a year ago.
Sher's firm easily topped the list with its average price of transactions at $3.18 million. Berkshire Hathaway's average transaction was $1.78 million.
Luxury broker rankings
Following IS Luxury and Berkshire Hathaway, Realty One Group placed third in luxury transaction volume through the first six months of 2023. Its Realtors handled $175.6 million. It did $197.5 million a year ago.
In fourth place was Simply Vegas handling $170.8 million in transactions. It handled $369.4 million during the first half of 2022 when it held the second position.
The Agency Las Vegas, the Beverly Hills luxury firm that came into Las Vegas in 2021, was fifth with $117.8 million through the first six months of 2023. It had $85.5 million a year ago and was a rare firm to record a year-over-year increase. The showing was aided by the Elliott Group that amassed $77.1 million in luxury transactions that would have put it in eighth place by itself. That group's average transaction was $2.03 million.
Zar Zanganeh, managing partner of The Agency, attributed the gains to their getting a foothold in the marketplace. The firm is getting ready to announce the opening of a second office as part of its growth.
"We're getting more well known in the local market, and we've grown and added to our team," Zanganeh said.
Las Vegas Sotheby's International Realty was sixth with $107.5 million in transactions, down from $136 million a year ago when it was ranked fifth. Its average transaction volume was $2.28 million, which placed it third among the top 10 luxury brokerages.
Urban Nest Realty was seventh with $102 million in luxury transactions, down from $130.4 million a year ago when it ranked sixth at the midyear point.
Huntington &Ellis was eighth handling $99.3 million in luxury transactions, slightly down from $102.6 million a year ago.
In ninth was eX Realty with $71.5 million in luxury transactions. It was 10th a year ago with $79.1 million.
Rounding out the top 10 was Luxury Estates International with $55.7 million. It didn't make the top 10 a year ago. Its average transaction volume was $2.4 million, which placed it second among the top 10 luxury brokerages.
Falling out of the top 10 was No. 4 Corcoran Global Living, which has since disbanded in Las Vegas.
The top 10 luxury firms handled 50.9 percent of the transaction volume in 2023, up slightly from 50.5 percent a year ago.
The BrokerMetric statistics show that luxury homes were on the market longer in 2023 with the average being 63 days. It was 38 days a year ago.
Berkshire Hathway handled the most luxury transactions at 118, down from 160 a year ago. That would include representing buyers and sellers. IS Luxury recorded 66 transactions.
Marketplace outlook
Reierson said Las Vegas is prime to remain a strong luxury market because of what it is as a destination that helps it attract celebrities.
"Los Angeles has been such a big feeder into our market for the tax benefits, and we are still incredibly priced from the markets we're being fed from," Reierson said. "I only see this continuing to grow in Las Vegas and why more of our teams are getting involved with luxury. It has upside potential for months and years to come."
Despite the declines over last year, Simply Vegas broker/owner Gavin Ernstone said the luxury market is strong with some high-end transactions. He said the numbers will continue to increase as the year progresses.
"The reason that the overall sales numbers are down is because of the lack of inventory," Ernstone said. "There's a lot of people out there sitting on a very low interest rate that's fixed and don't want to sell their house. If you look at the amount of homes that sell every week versus the homes coming on the market, every single day for the last six months, there's been more homes that have been sold than have come on the market. With inventory low, we're not seeing the sales numbers we saw at the beginning of last year and certainly the year before that."
Unless people start putting their homes on the market, Ernstone said the market will remain at the same pace it is at the moment.
"We're still getting multiple offers on homes and still very short times on the market," Ernstone said. "The (current pace) should continue the rest of the year unless all of a sudden we get a flood of inventory."
Zanganeh admits luxury sales are more challenging because of the lack of inventory, but the ones that do become available are moving quickly.
"We keep getting beat up by interest rates when they go up and up," Zanganeh said. "The good news for us is the majority of their clientele is coming in from out of state. We're fortunate many are cash buyers. They are purchasing with the equity they have or they are in a position where about 50 percent of them are able to purchase with cash. The issue is finding something they wish to purchase because people don't want to put their home on the market with 2, 3 and 4 percent interest rates because they can't afford to move."