Las Vegas luxury market recorded best August in history
September 17, 2023 - 9:58 am
Updated October 4, 2023 - 6:14 pm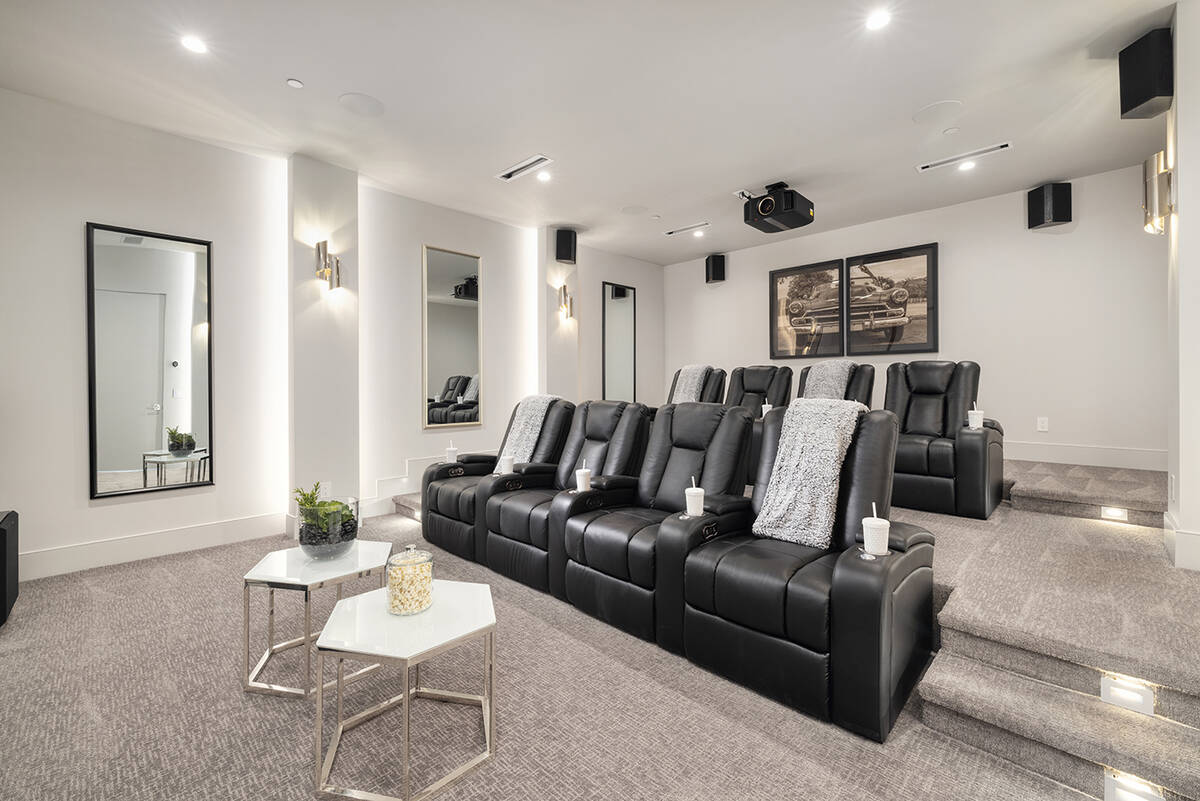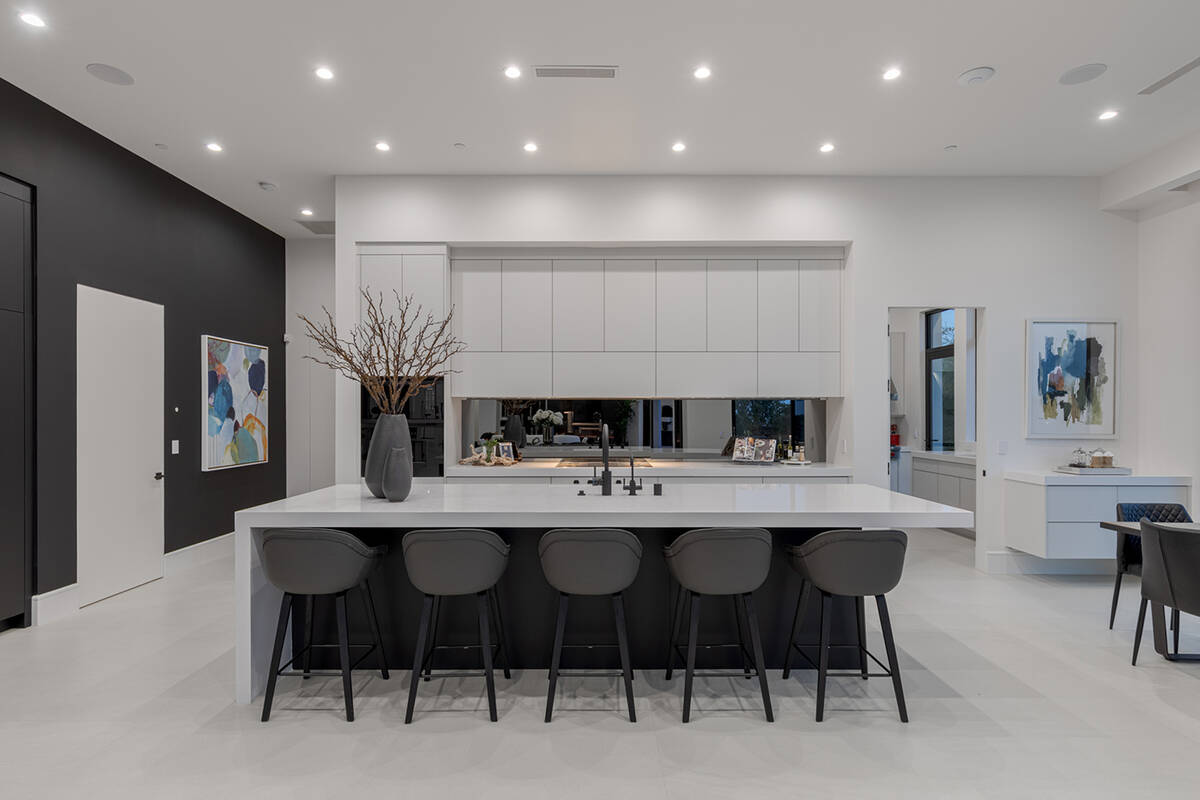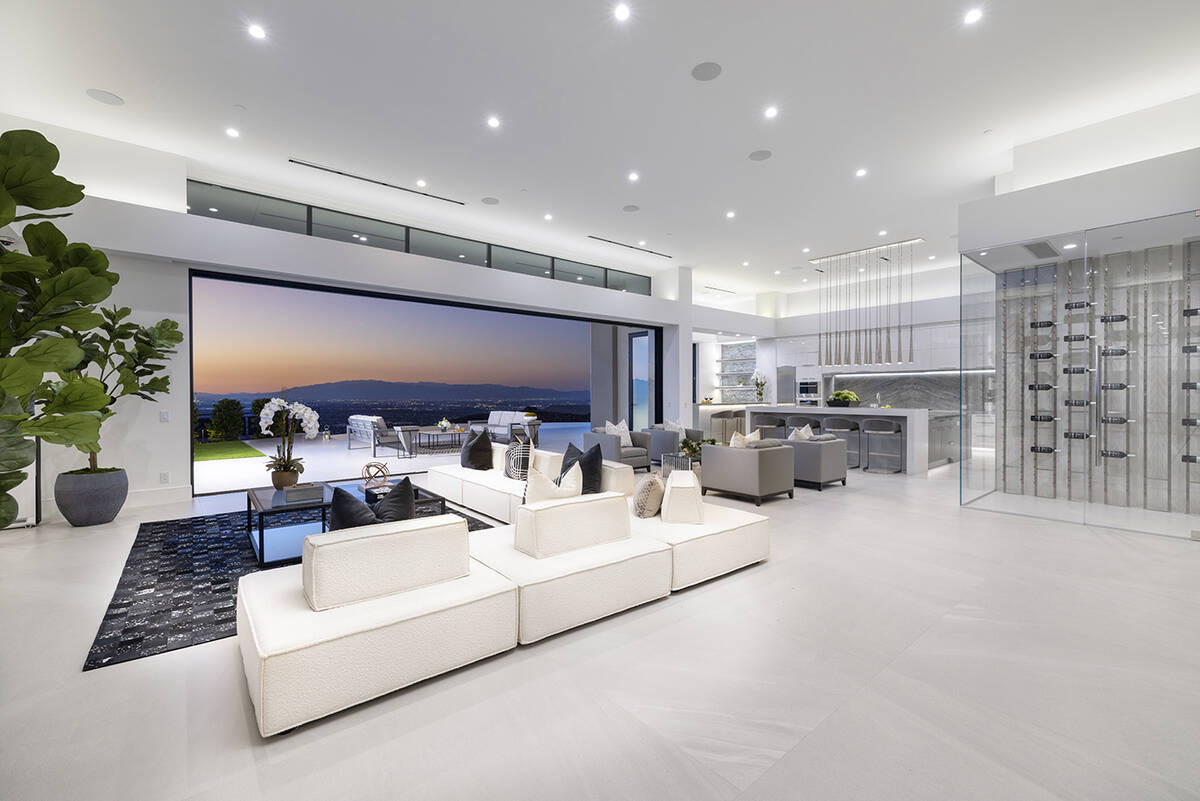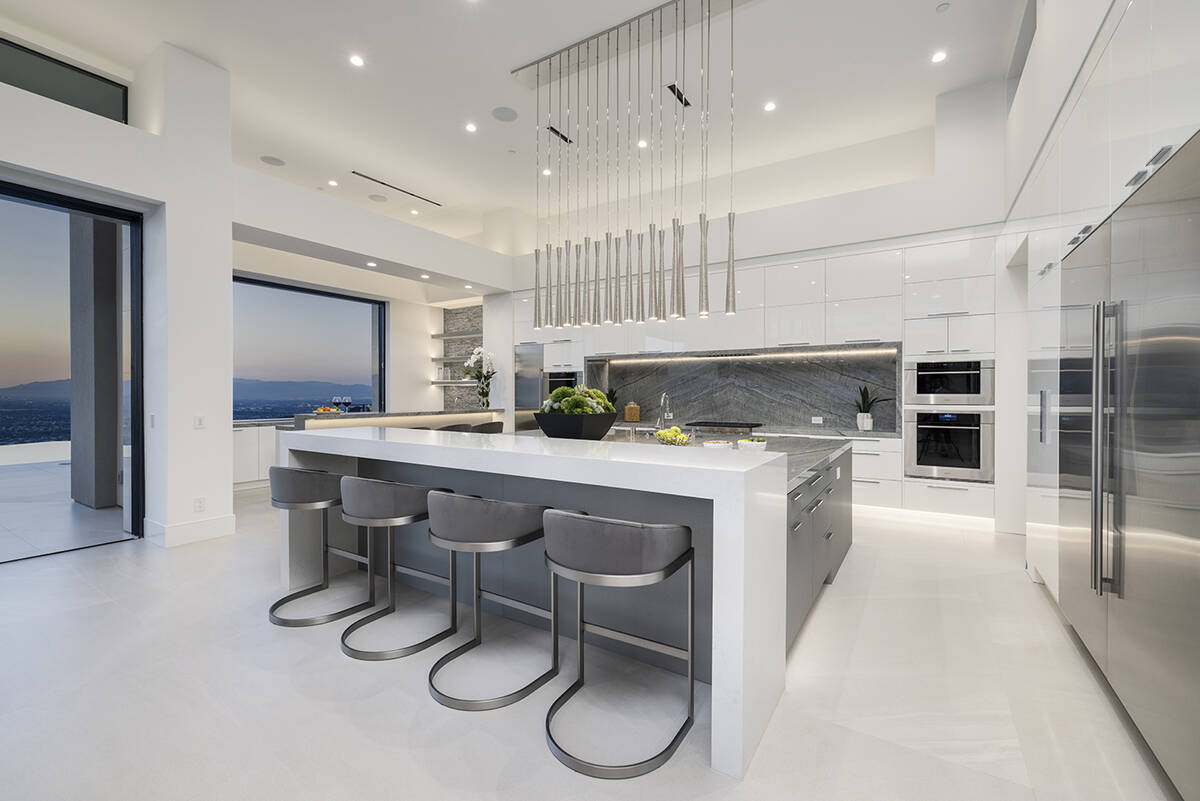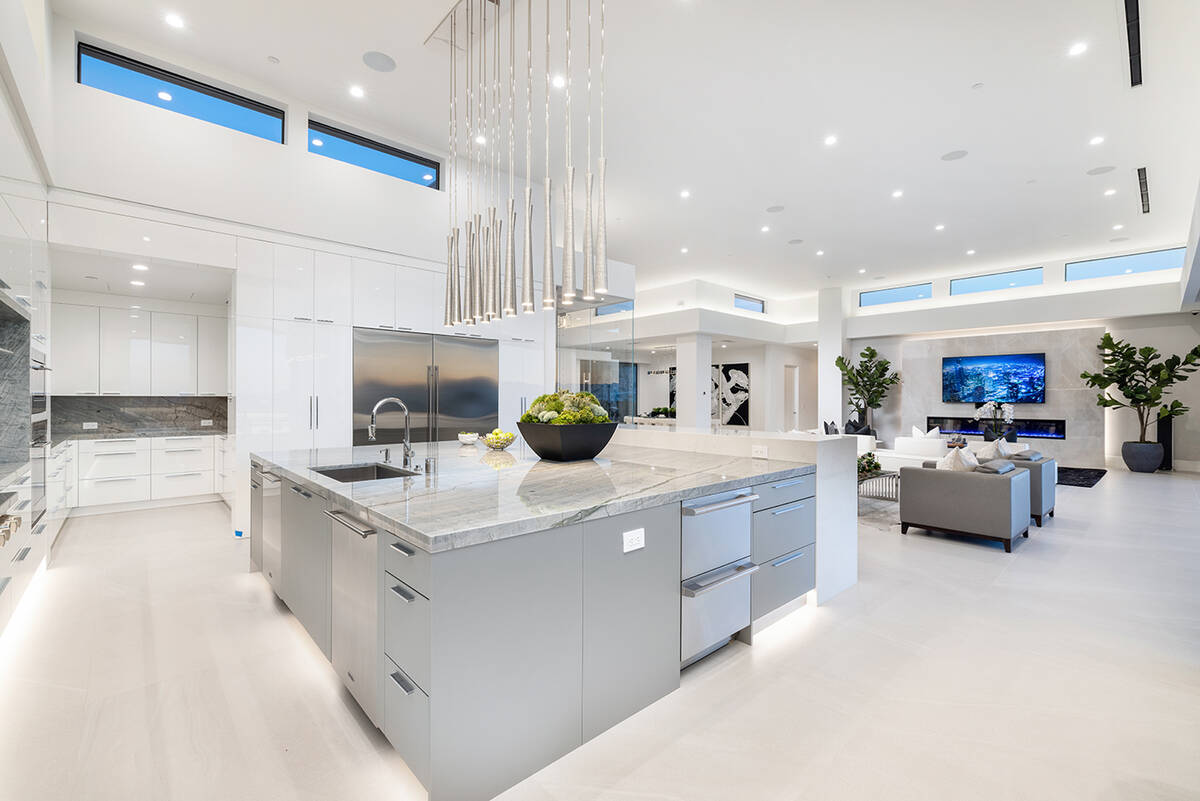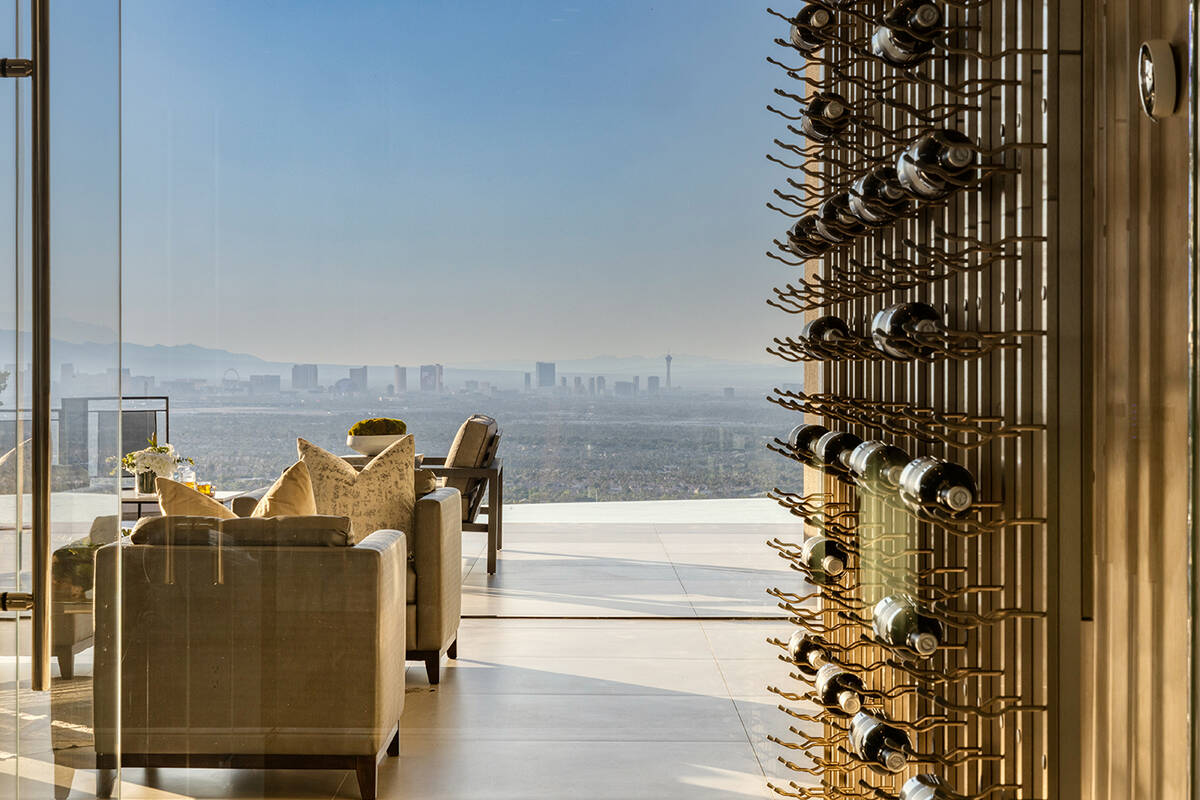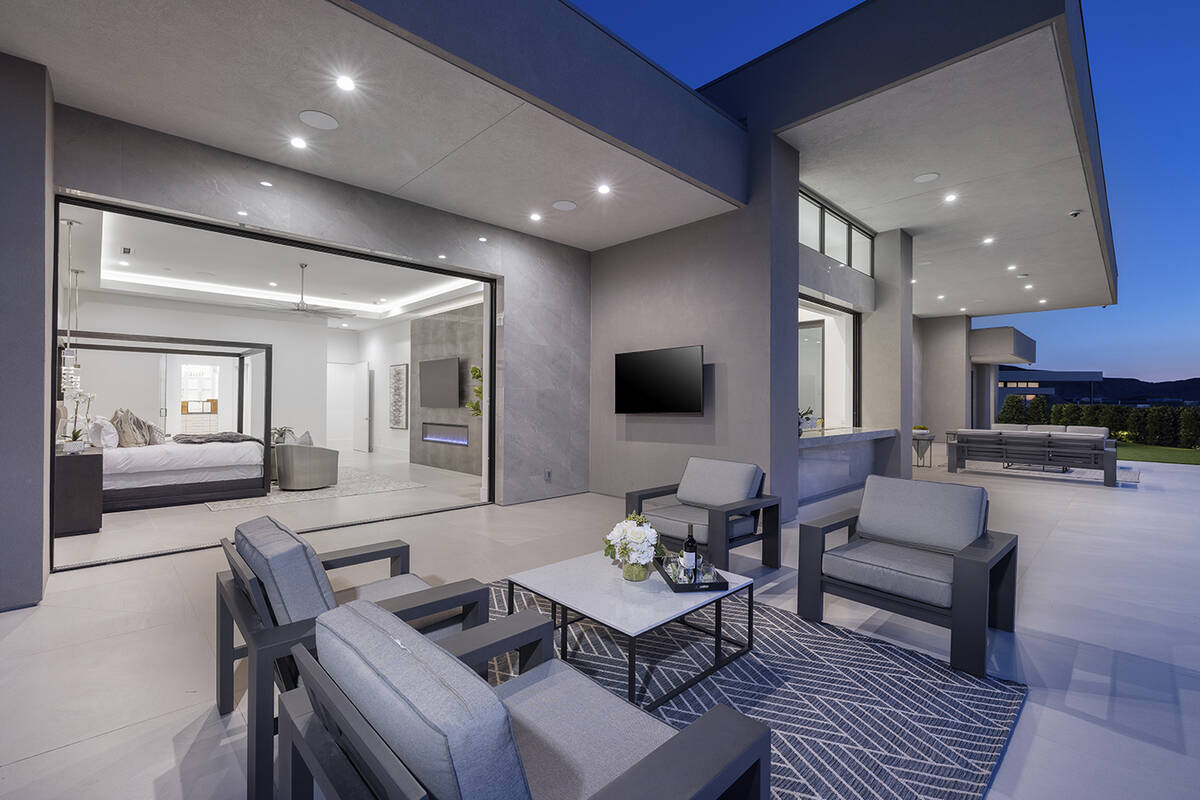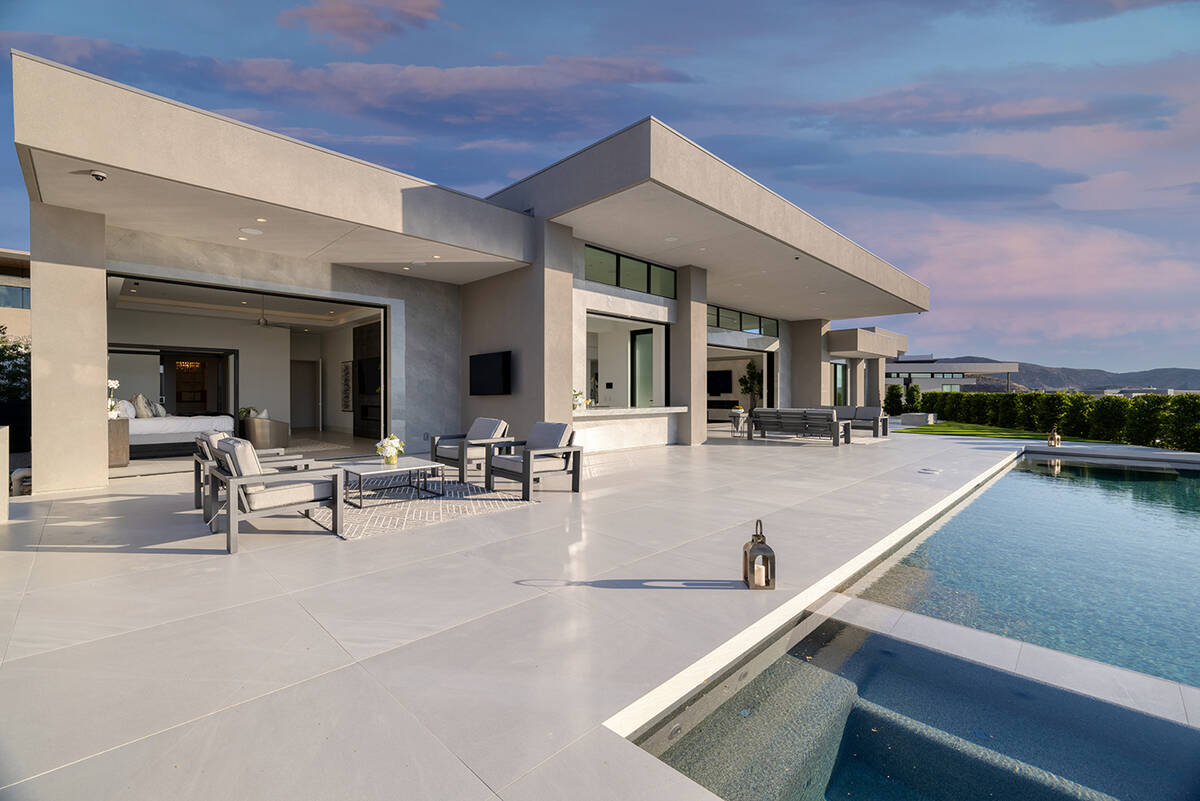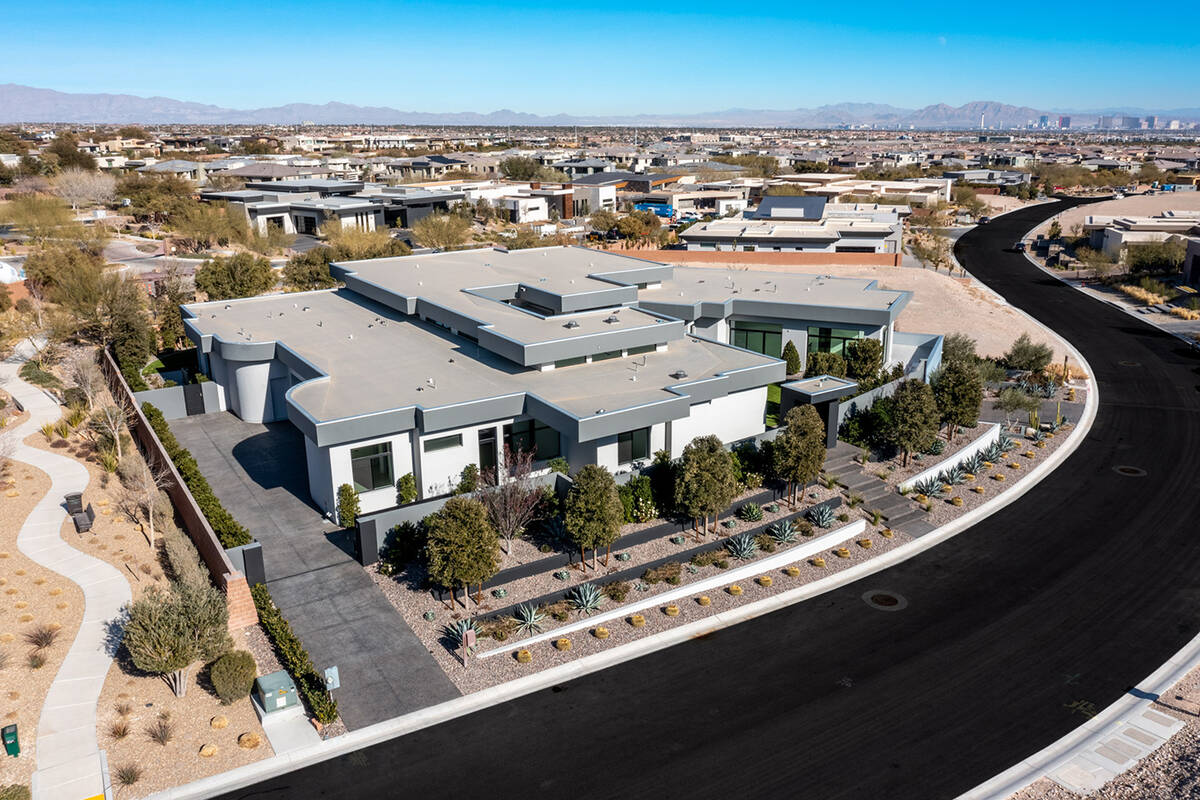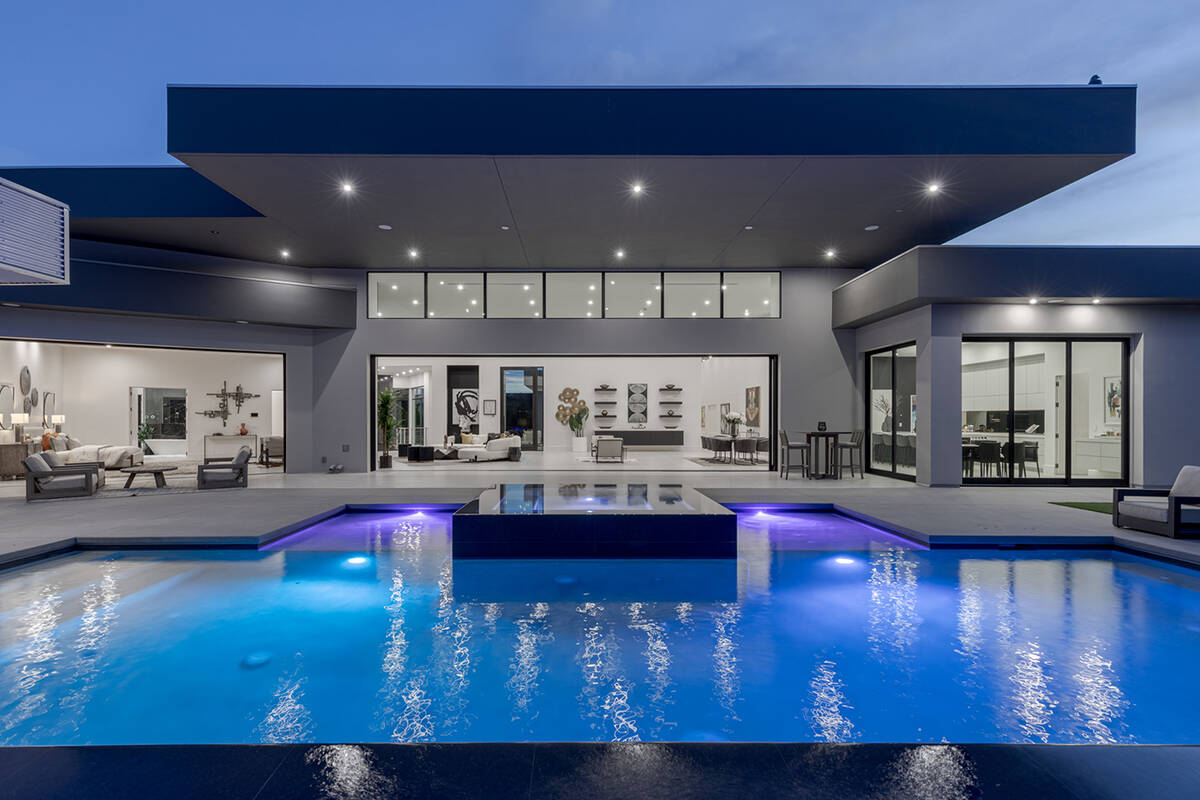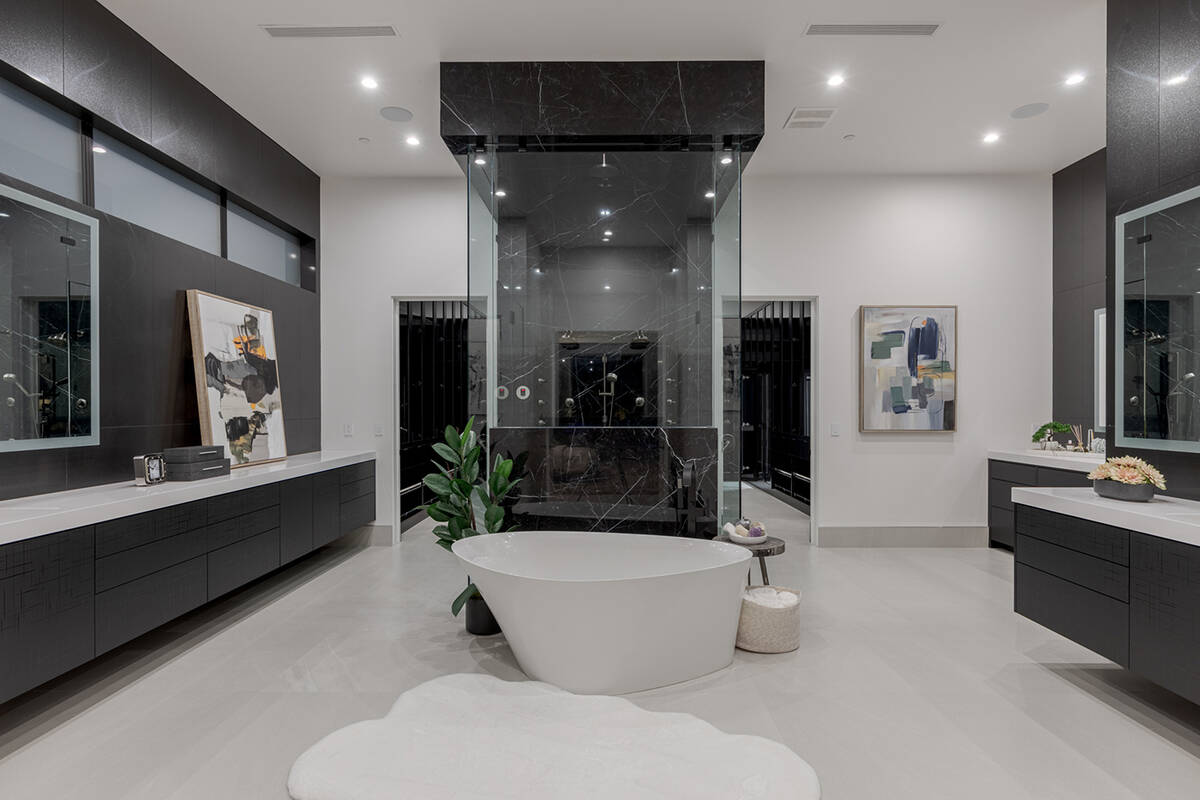 Led by a $21.25 million sale in The Summit Club in Summerlin, Las Vegas' existing home luxury market recorded its best August in history and had its highest number of sales since June 2022.
While the Summit Club sale marked the only closing above $10 million, Las Vegas had six other closings above $6 million in August, according to the Las Vegas Realtors association Multiple Listing Service.
Overall, there were 152 sales of $1 million and higher in August, eclipsing the previous 2023 high of 137 in July. The 152 sales tops the 118 in August 2022 and is the most since there were 156 closings in June 2022, according to Forrest Barbee, corporate broker for Berkshire Hathaway HomeServices who tracks the luxury market. The previous Las Vegas record for August closings was 122 in 2021.
The average closing price in August was $2.02 million, a slight increase over the $1.93 million in July. It was $1.7 million in August 2022 as luxury closings slowed with the rest of the housing market as mortgage rates started to rise.
The home on Discovery Canyon Drive in the uber luxury resort community The Summit Club measures 8,419 square feet with six bedrooms, eight baths and a three-car garage. It sits on 0.65 acres and has a swimming pool. The two-story home was built in 2022. The owner is listed as a Discovery Canyon Drive Trust with Rose Cortina of Massasscusetts listed as the trustee. The sellers were Neil and Michelle Patel, according to Clark County property records. Patel is an internet personality known for his work in digital marketing and social media and the creator of Ubersuggest, a popular SEO tool.
The listing agent was Anthony Spiegel with IS Luxury. He said the $2,524 per square foot paid for the home was the highest price ever paid in Las Vegas for a single-family home not sold by a developer. Photos of the home are not being released.
"The Summit is pretty private," Spiegel said. "The kind of people that are living there and buying, part of the reason they live there is not just because they can afford it but because it's a certain lifestyle and sense of security and privacy."
Spiegel said the sale was an off-market deal with The Summit Club representing the buyers. It took a matter of a few days for the home to be on the market before finding a buyer, he said.
"There's such a limited amount of inventory and such a limited pool of buyers, it operates differently than other markets," Spiegel said. "There are people who are looking. There are 276 home sites of which are custom lots and a lot of them haven't been built on yet so there's limited inventory. So when a finished home becomes available, there's people waiting to buy these."
Spiegel said the home was briefly lived in, and the owner decided to move elsewhere.
"The house is a new desert contemporary and next iteration of midcentury modern in the 22nd century where you take the neutral and organic sensibility of the midcentury modernist and bring it to 22nd century standards," Spiegel said.
Outside of the bedrooms, there's nothing unusual about the home. It didn't have a gym, theater room or formal dining room.
"It was an upscale comfort that was not designed to be grand or voluminous," Spiegel said. "It's almost like austere luxury where luxury is approachable and comfortable and not arm's length or cold and sterile."
The outdoors has a pool, spa, fire pit and a kitchen that's done to a sophisticated but austere standard, Spiegel said.
"You can entertain in the home as much as use it as a respite and reprieve," Spiegel said.
As for why it had such a high price per square foot, Spiegel called that a "function of timing and a function of demand for that particular community. The Summit is the first community that is a price inelastic market or price insensitivity. It's not about the value but whether I can get it or not."
Homes have historically sold below replacement value in Las Vegas, unlike other markets.
"If you are a wealthy person, the difference between $50 million and $55 million is irrelevant," Spiegel said.
As for why Las Vegas set a record for luxury sales in August, Spiegel said the market was challenged a year ago with interest rate hikes and a fluctuating stock market that created uncertainty.
"Fast-forward, it's no longer new and you are used to volatility and higher rates, and that gives people confidence because people like certainty," Spiegel said. "The same conditions driving people here from California aren't going away."
The second-highest price paid for a home in August was $8.45 million on Dragon Peak in MacDonald Highlands. Kristen Routh Silberman with Douglas Elliman Las Vegas was the listing agent while Ivan Sher with IS Luxury was the buyer's agent.
The one-story home that sits on 0.56 acres was built in 2023. It has four bedrooms, 5½ baths and a four-car garage. It measures 7,628 square feet.
Routh Silberman said the home, a design of architect Richard Luke, has a movie theater, game room, two bars, a wine cellar and gallery wall. On the outside, it has a covered patio, outdoor kitchen, infinity pool and spa and fire lounges.
The No. 3 sale was for $8.17 million on Crested Cloud Way in The Ridges in Summerlin. The one-story home built in 2021 measures 10,090 square feet and has seven bedrooms and 11 baths. It sits on 0.64 acres.
Rob Jensen, broker and president of Rob Jensen Co., said the open floor plan is designed for an indoor/outdoor lifestyle. The 34-foot-wide motorized pocket doors disappear, connecting the expansive great room to the pool deck. There's also a walkout basement with a media room, a wet bar and a chilled display case for wine.
"This is special because only a few properties within Indigo at The Ridges were permitted to have basements; the rest are all single-story," Jensen said.
Zar Zanganeh with The Agency Las Vegas was the buyer's agent.
The No. 4 sale was for $7.25 million on Cityview Ridge Drive in MacDonald Highlands in Henderson. The one-story home was built in 2022 and sits on 0.39 acres. It measures 6,676 square feet with five bedrooms, 4½ baths and four-car garage.
Kamran Zand with Luxury Estates International was the listing agent while Cheryl Davis with Paragon Premier Properties was the buyer's agent.
Zand said the luxury home features indoor/outdoor living, an open floor plan, 15-foot-high ceilings, a gourmet kitchen, en suite bedrooms, smart home technology, distributed audio throughout, a package delivery room, wet bar, outdoor kitchen, built-in patio heaters, putting green, office, gym/media room and a 350-plus bottle wine cellar. An attached casita features its own living and dining area, bedroom, bath, kitchen, laundry and separate entrance.
A state-of-the-art smart swimming pool features a swim jet pool inside the main pool with dedicated heater, swim-up bar, large wet deck, separate spa and glass infinity edge, Zand said.
The No. 5 sale was for $6.75 million on Drifting Shadow Way in The Ridges and sits on 0.34 acres. The two-story home built in 2018 measures 6,912 square feet with four bedrooms, 5½ baths and a three-car garage.
Gavin Ernstone, broker/owner of Simply Vegas was the listing agent. Celina Ann Go with Las Vegas Sotheby's International was the buyer's agent.
Ernstone described this "chic home" as having impeccable style and functionality with an open, flowing floor plan with great views of the Strip and mountains. It has huge pocket doors in the great room that lead to the resort-style backyard, creating the ultimate indoor/outdoor vibe, he said.
"Perfect for entertaining, this home has an indoor/outdoor bar in the great room, plus an upstairs game room with a bar and separate movie theater," Ernstone said. "The backyard is a true retreat with a sumptuous pool, sunken fire pit and outdoor kitchen."
The No. 6 sale was on Dragon Gate Court in MacDonald Highlands for $6.67 million. Built in 2016, the one-story home measures 7,138 square feet with four bedrooms, six baths and a six-car garage. It sits on 0.58 acres.
Routh Silberman was the listing agent while Brandon Bueltel with Coldwell Banker Premier was the buyer's agent.
The home has two wine bars and bar seating, a movie theater and game room. The outdoors has an infinity pool and spa, covered patio, fire lounges and a built-in barbecue area.
The No. 7 sale was for $6.2 million on Wild Ridge Court in The Ridges. The two-story home built in 2006 measures 9,913 square feet with five bedrooms, eight baths and a four-car garage. It sits on 0.51 acres. The home has a heated pool, spa, and game room.
Ivan Sher with IS Luxury was the listing agent. Madison Blau with IS Luxury was the buyer's agent.