Looking to split a luxury lake home? 50% of this Lake Tahoe property is for sale
September 5, 2023 - 8:09 am
Updated September 5, 2023 - 10:08 am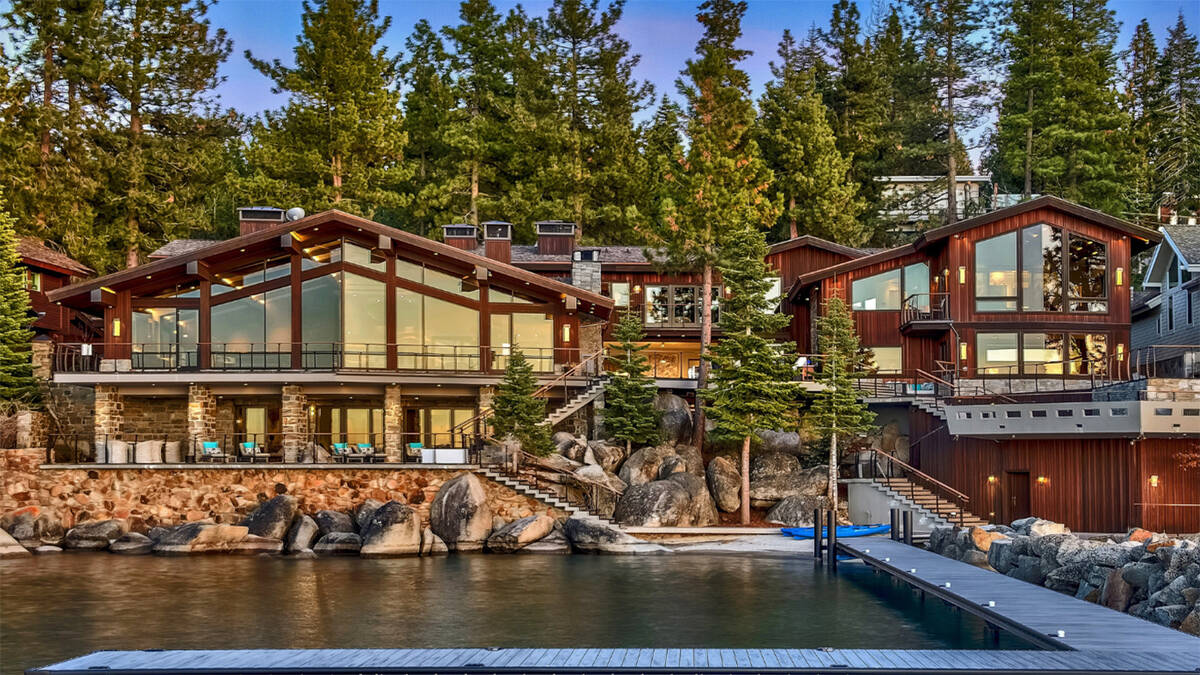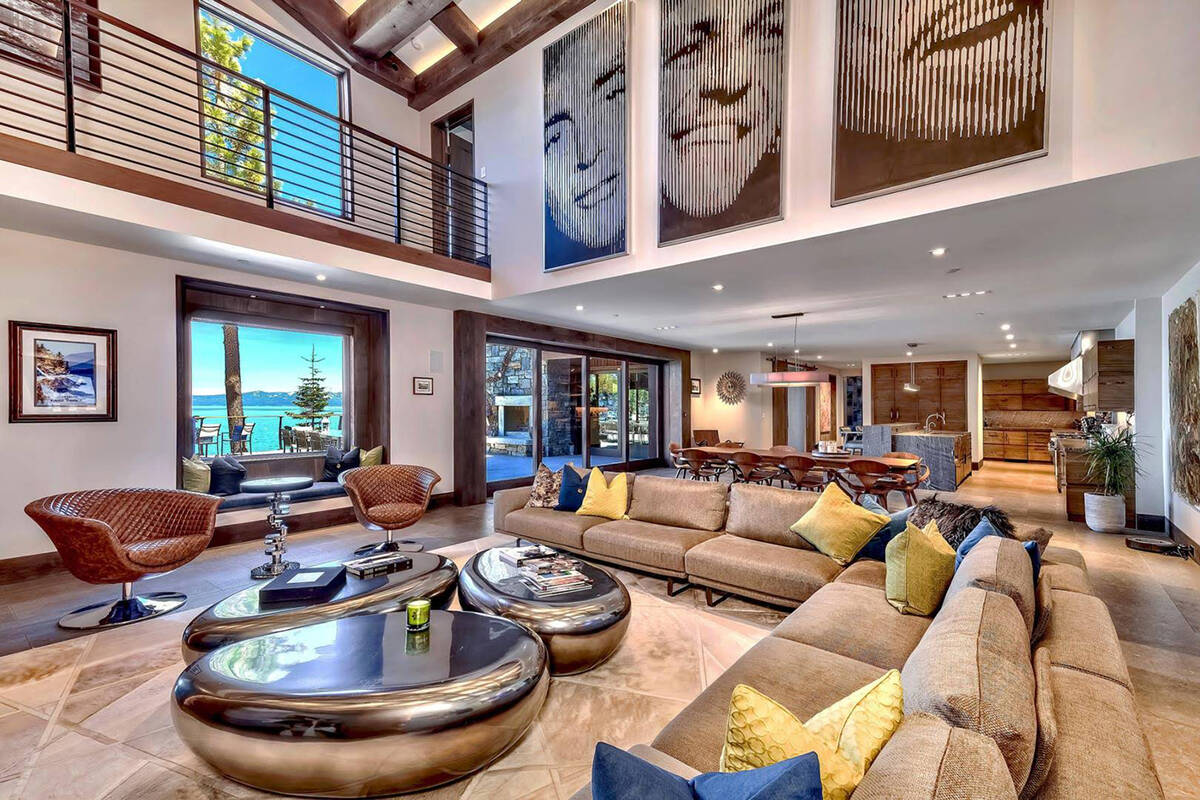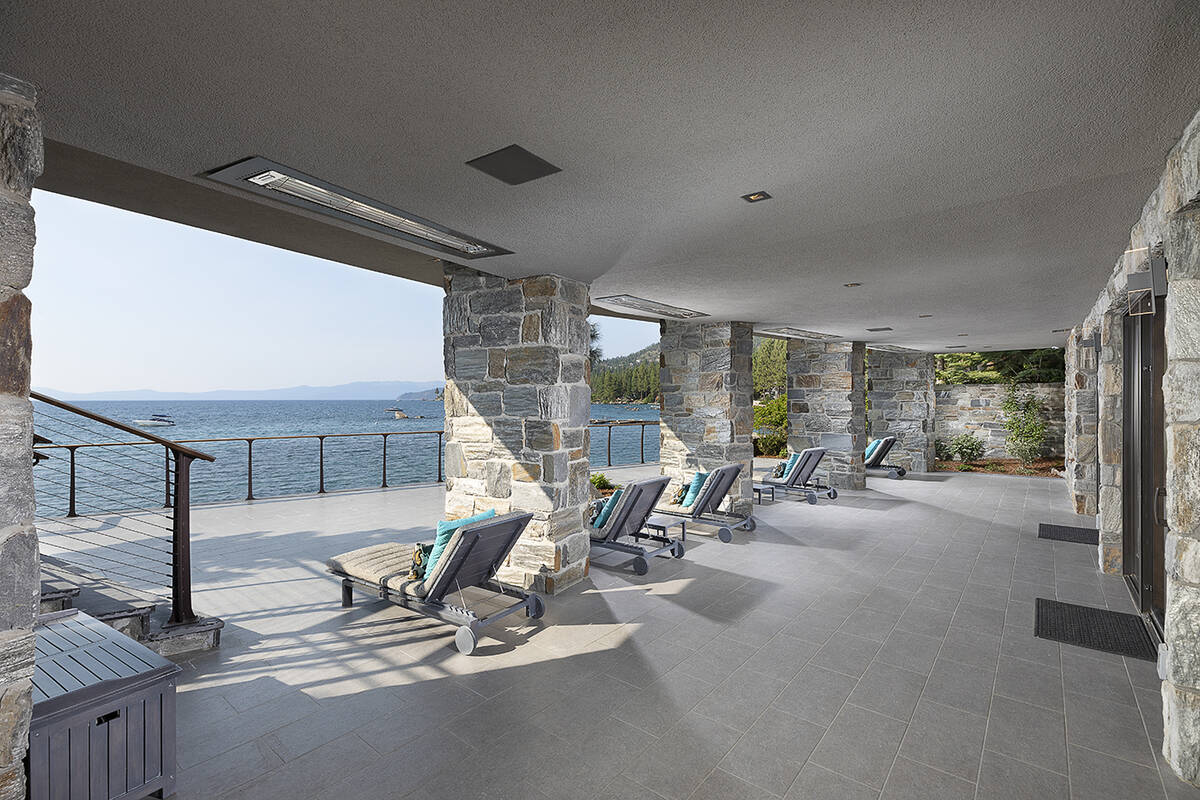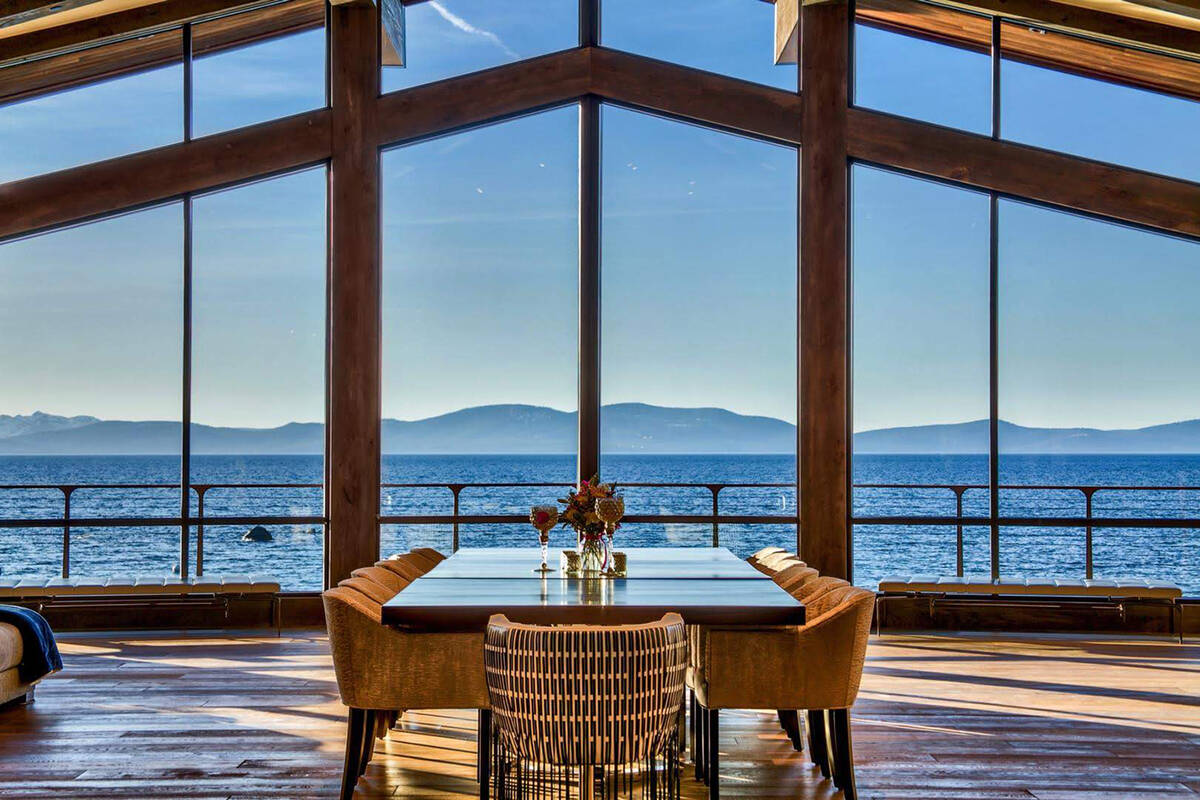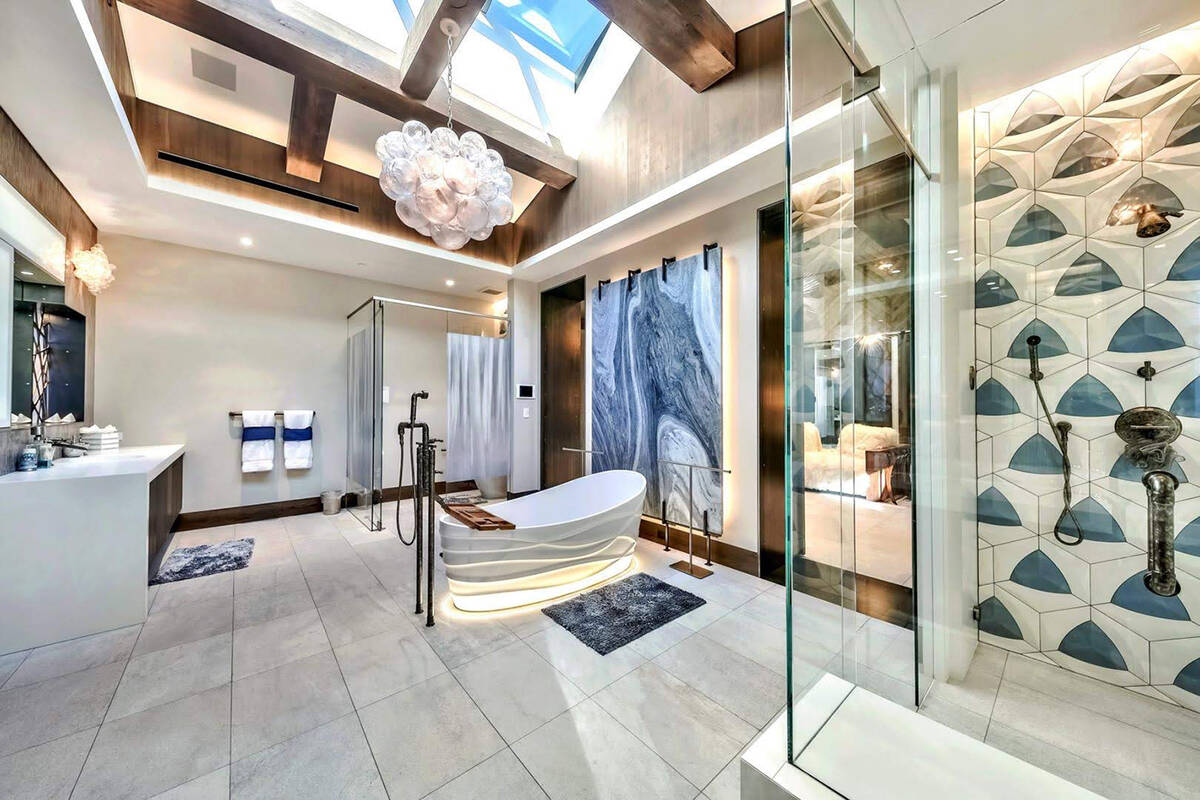 Usually, when a luxury mansion is placed on the market, the seller is looking to sell 100 percent of the property. However, a lakefront estate formerly owned by casino icon William F. Harrah, has been recently listed for $19.5 million for a 50 percent ownership in the Lake Tahoe property, according to Realtor Jamison Blair.
Team Blair Tahoe Real Estate of Compass Real Estate, including Gayle Blair, 32-year luxury home sales veteran; Jamison Blair, web and marketing expert; and Nicole Blair, real estate attorney, has the exclusive listing.
"The home was originally listed before the pandemic, and we had a lot of traction," Jamison Blair said. "However, the current owner loves the house and put his heart and soul into it. When a serious buyer was ready to make an offer in 2019, the owner decided not to sell it and took it off the market."
When the owner agreed to put the home back on the market, he did not want to part with the entire house and still wanted to use it as a vacation getaway.
"From a partnership standpoint, I believe this is a good idea. A-list celebrities have rented the home, which could continue bringing in income to maintain the home. However, it would be the decision of the new buyer about the use of the home," Jamison Blair added.
"What some luxury home sellers are realizing is that they don't need to own 100 percent of the vacation home since they don't use it all of the time," Nicole Blair said."If a home is valued at millions, having a co-owner at 50 percent could free up some of those millions."
Contracts would be enacted to protect both owners and spell out terms and uses of the home.
Overlooking Lake Tahoe on the Nevada side, the wilderness retreat at 1028 Skyland Drive in Zephyr Cove, was built in 1963. According to Jamison Blair, the current owner, who wishes to remain anonymous, purchased the property in 2012 and gutted the home for an complete remodel.
The palatial South Lake residence sits on a stretch of private coastline featuring extraordinary views over the expanse of Lake Tahoe, with iconic mountain silhouettes. The estate sits on 0.51 acres, featuring 18,500 square feet of interior living space, including eight bedrooms, 10 full baths and four half baths. The property also includes a one-bedroom, one-bathroom living space for a staff member or manager.
Double-height vaulted ceilings meet glass walls, curating a sense of vertical and lateral space. A sleek sophistication is added with sculptural furniture and pop art pieces. A majestic great room features low-profile sectionals convening around a circular fire pit. Sleek vertices and wide spaces include black exposed beams that highlight dimension, while LED lighting instills the area with a nocturnal glow. The villa was built for entertaining with billiards, a wine cellar and a bar. Guests can relax in the salt room, sauna, hot tub and in-home beauty salon.
The current owner took five years to upgrade the home to modern luxury while maintaining its rich history, including visits by iconic celebrities such as the Rat Pack.
According to a survey conducted by LendingTree, 26 percent of respondents personally use their vacation home more than five times each year. Respondents that only use their vacation home once a year or less was 37 percent. Over 56 percent of vacation homeowners bought their house to rent it out, but nearly 6 in 10 (59 percent) have never rented out their property.
According to Redfin, vacation home sales have plummeted significantly, with demand for second homes down more than 50 percent since 2016. However, cash buyers continue to seek second homes, some for a vacation home and others specifically to rent out short term through sites such as VRBO and Airbnb. "Especially for multimillion-dollar homes, 99.9 percent are cash buyers," Jamison Blair said.
The sales incentive platform of selling a 50 percent stake creates a new business model, especially in luxury homes. Harrah was an innovator in the gaming industry, and the house he built might also create a new innovation in real estate sales.
About the mansion
Price: $19.5 million for 50 percent ownership
Location: 1028 Skyland Drive, Zephyr Cove, Lake Tahoe
Size: The estate sits on 0.51 acres directly on the lakefront. It measures 20,752 square feet including the caretakers quarters and the 18,500-square-foot main home. The home includes eight en suite bedrooms, 10 full baths and four half baths. A circular driveway and porte-cochere can park up to 20 cars.
Features: Resort-style amenities include an expansive spa sanctuary boasting a steam room, sauna, jetted bath, cold plunge, Himalayan salt cave, as well as a hair and nail salon. It also includes a home theater, a nostalgic retro-style wet bar, sprawling terraces and a lakeside pool and a pier.
History: Casino icon William F. Harrah built the retreat in 1963. After purchasing it in 2012, the current owner gutted the home for an complete remodel.
Listing: Team Blair, Tahoe Real Estate of Compass Real Estate