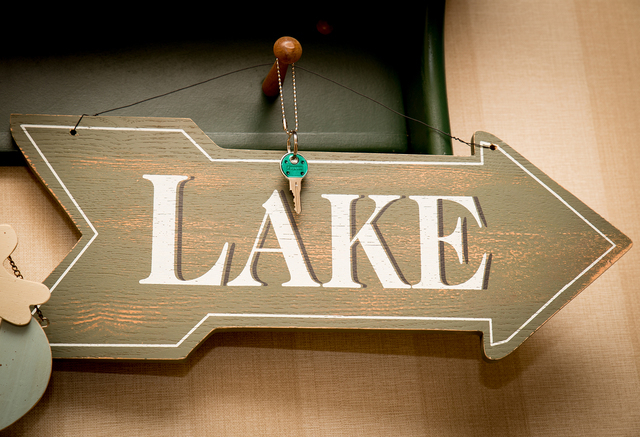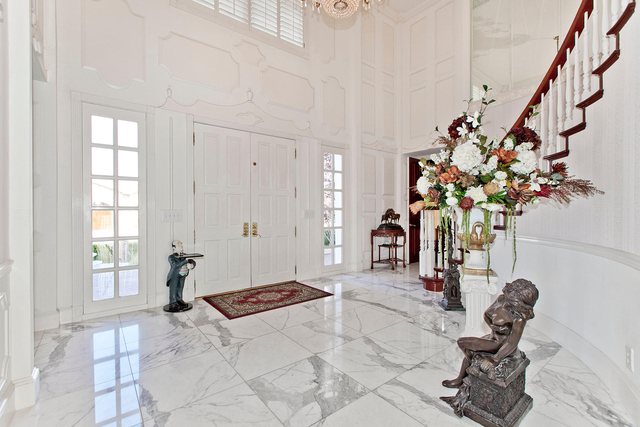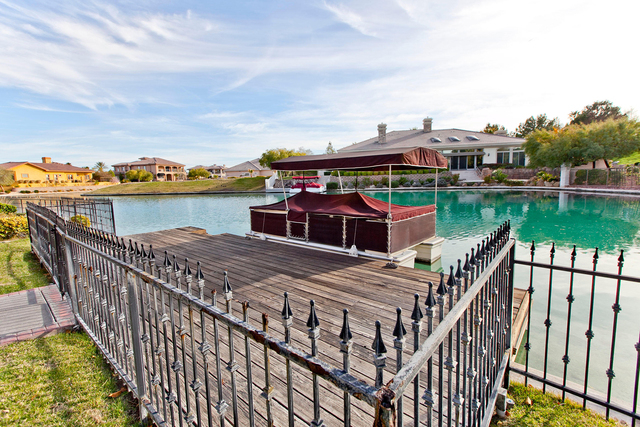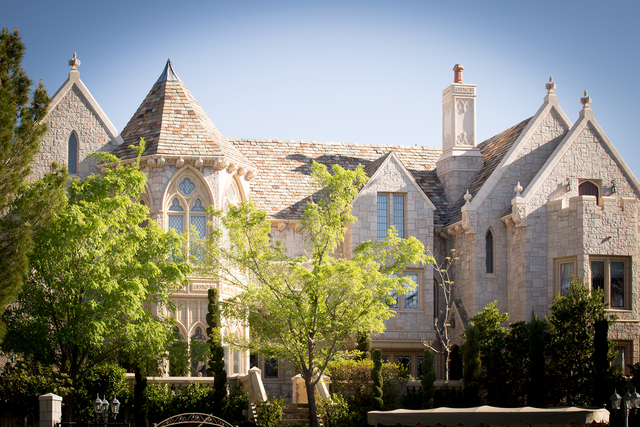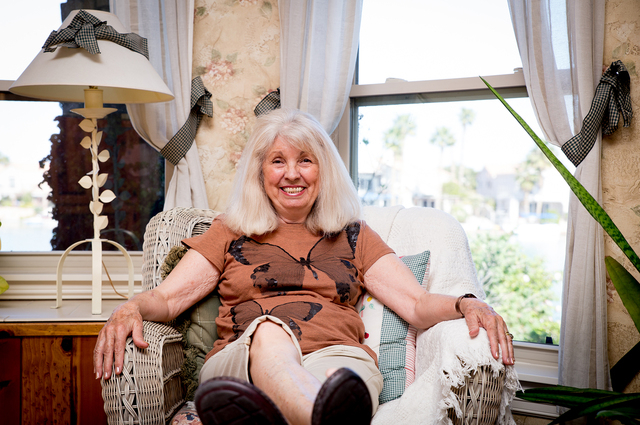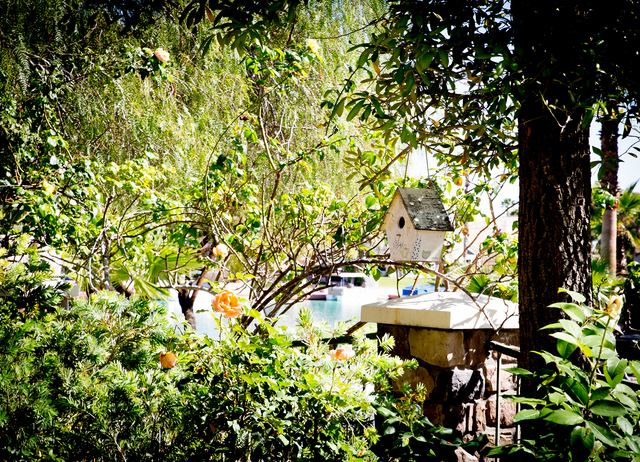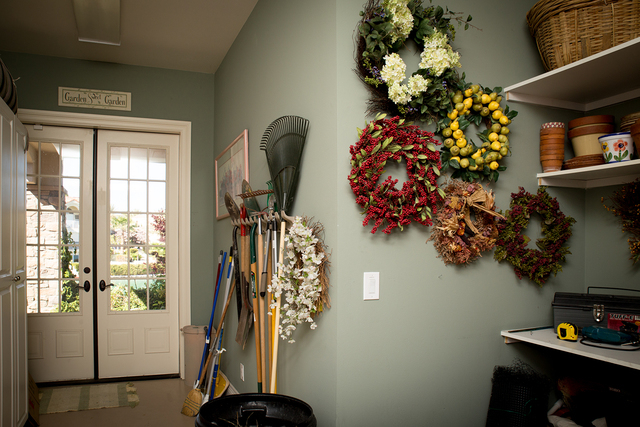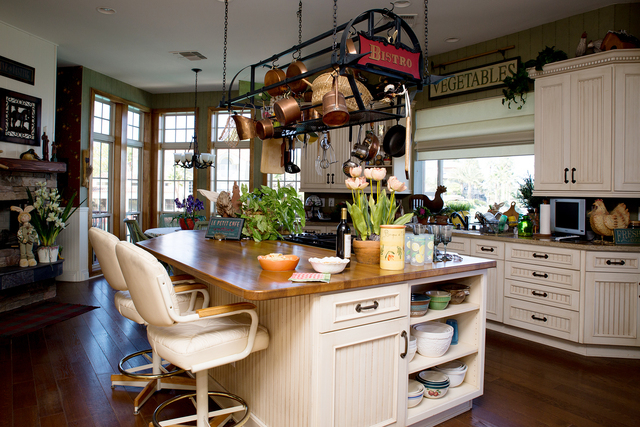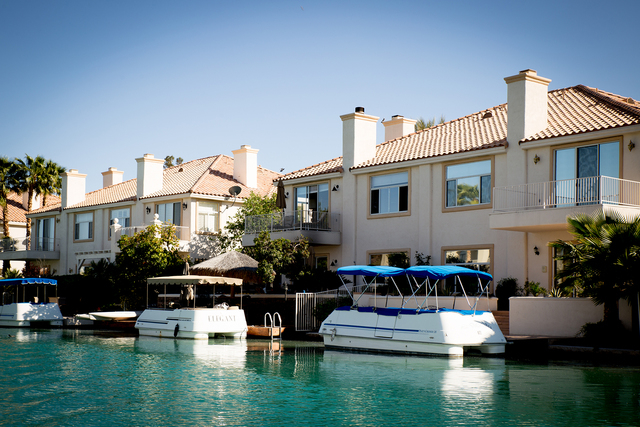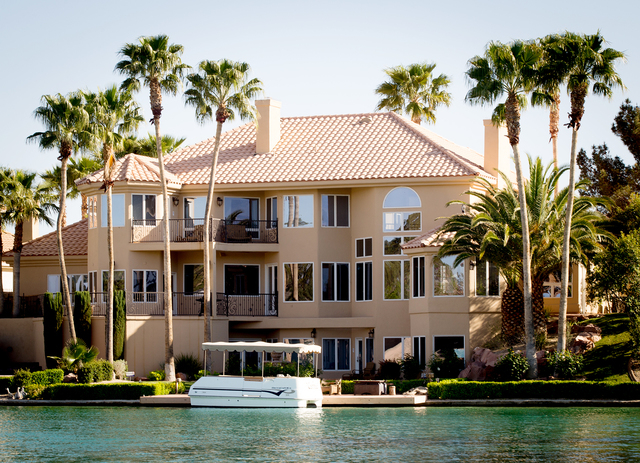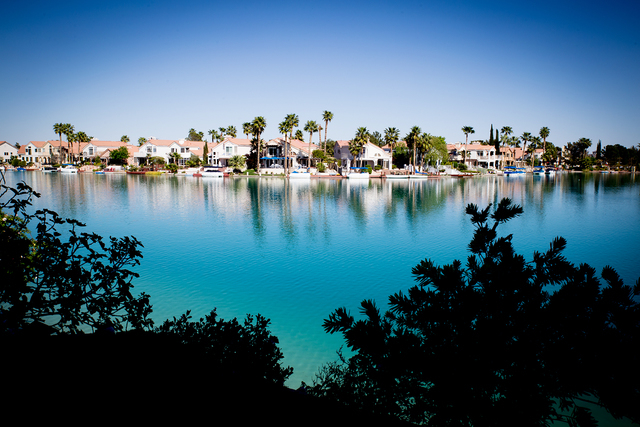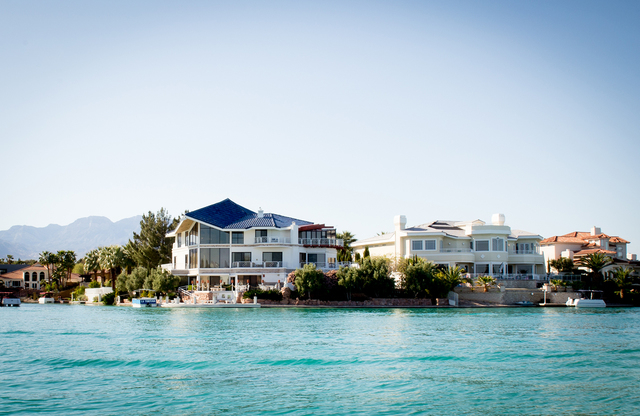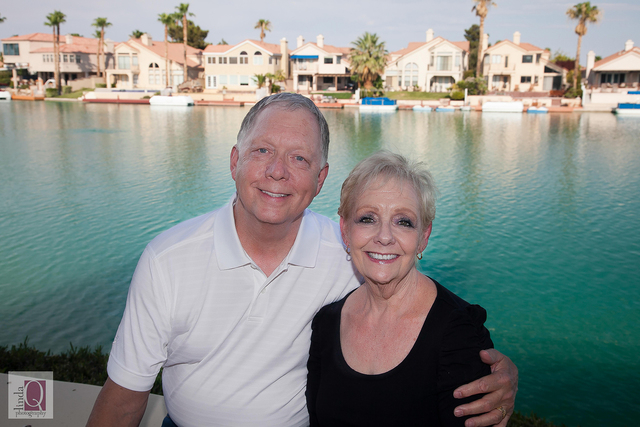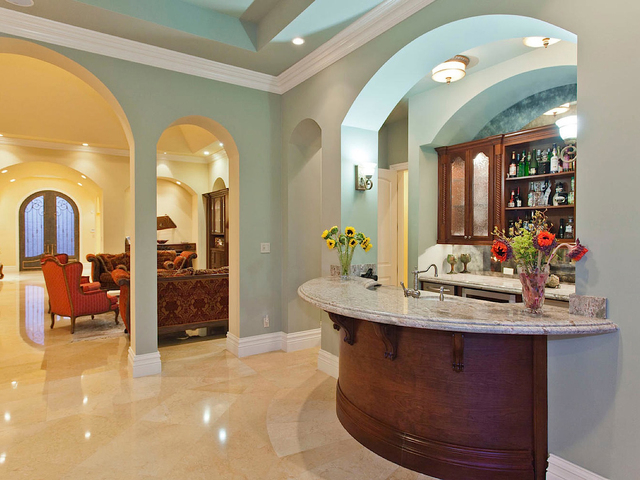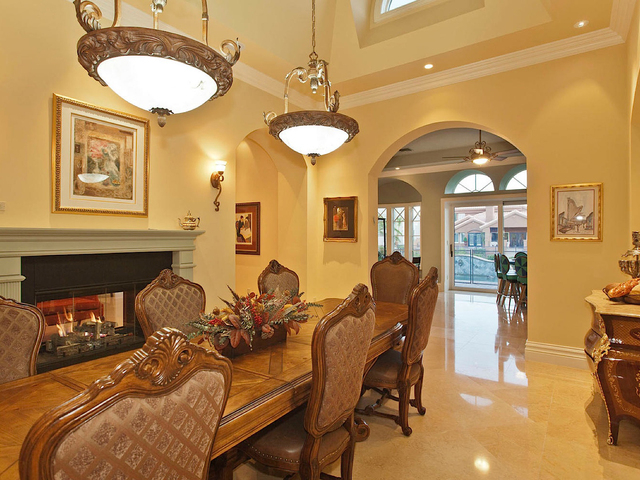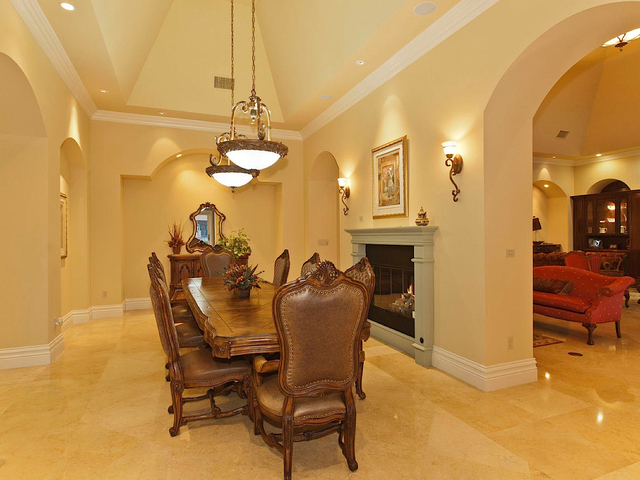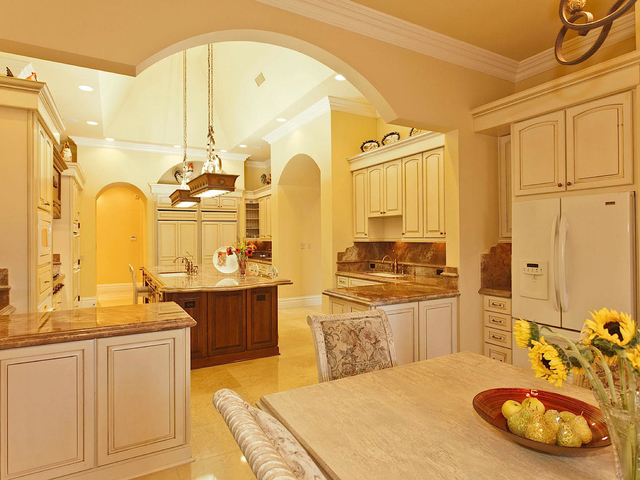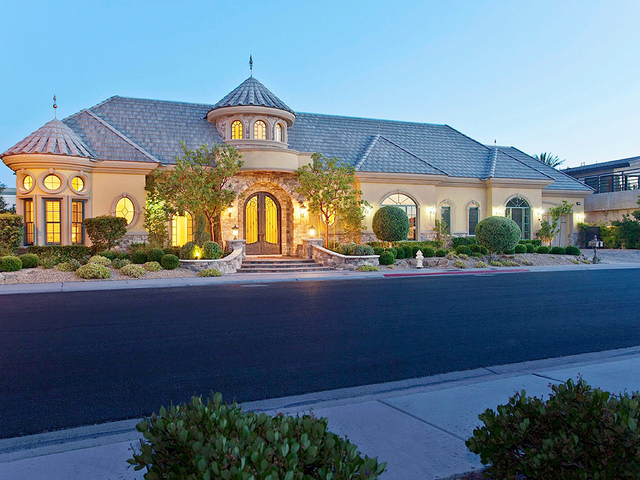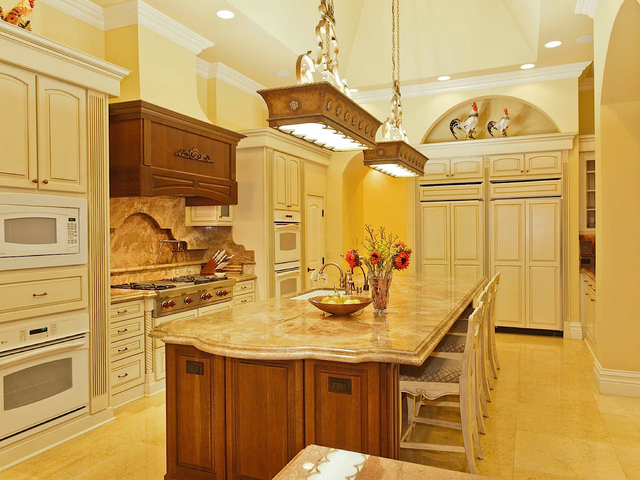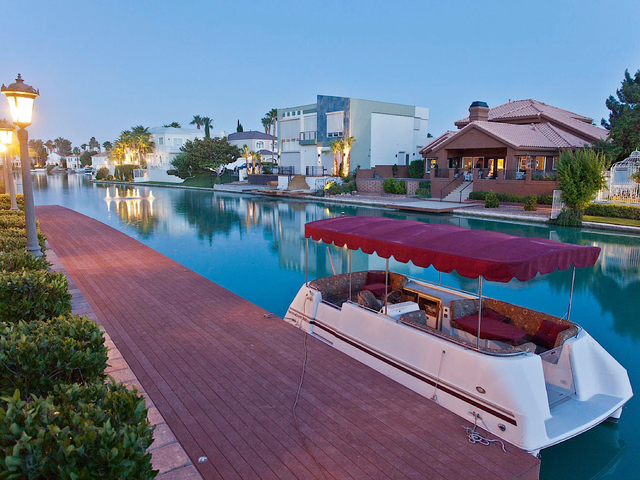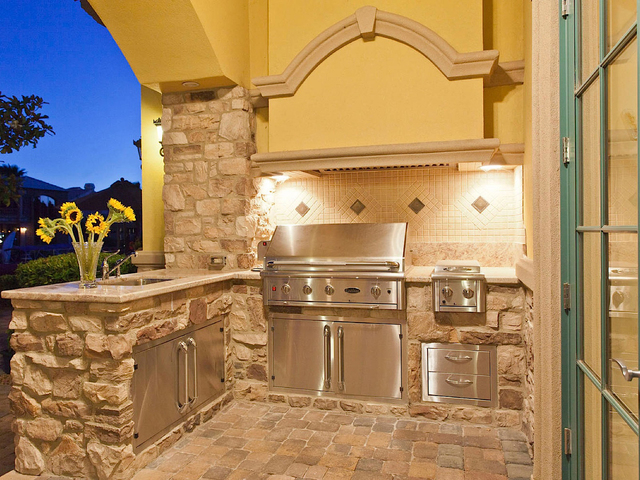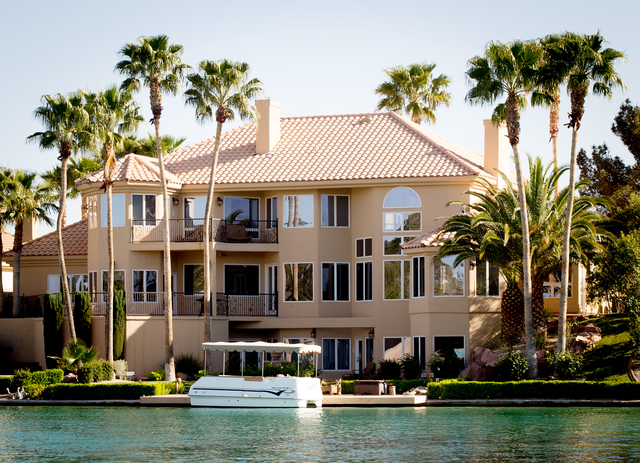 During 1985, the west boundary of Las Vegas ended at Rainbow Boulevard. Farther west were unpaved trails, indigenous flora and fauna, the Spring Mountains and Red Rock Canyon.
With celebrities such as Rich Little and homeowners from all walks of life, The Lakes community has provided an oasis in the midst of the Mojave Desert for 30 years.
Homebuilders Al and Marty Collins teamed with Russ Dorn and financier Ken Sullivan to carve out an oasis on the far west side beyond Las Vegas. Their vision was to create homes for local residents at all levels of income that would border on bodies of water. They dubbed their project The Lakes.
Dr. Albert Capanna and his wife, Dawn, was one of the first to build a custom home in the Coast Line community.
"People thought I was crazy to build a home out here." Capanna said. "My wife, Dawn, and I would have to drive down to Rainbow Boulevard just to go shopping. But we had 10 kids, so we needed a big home. Now it feels like we are in the center of town."
The Georgian-style mansion has been listed by The Tom Love Group at $2,499,900.
The original development encompassed two square miles from Durango Drive on the east border up to Hualapai Way on the west border, bounded by Desert Inn Road to the south and Sahara Avenue to the north.
As the construction project expanded, the idea of multiple lakes evolved into just one big lake with multiple tributaries encompassing 30 acres. They named it Lake Sahara because of its proximity to the newly paved Sahara Avenue extension. Several large ponds were also built within The Lakes region between Fort Apache Road and Hualapai Way.
Initially, six communities bordered Lake Sahara, each with gated access from peripheral streets on Crystal Water Way and Lake East Drive. Separate apartment communities, production homes and custom homes were also built between Durango Drive and Hualapai Way to fill out the remaining property. M J Christensen Elementary School was part of the original development plan.
The eastern side of Lake Sahara was partitioned for production homes while the south side included townhomes and condominiums in separate communities. The west and northwest sides of The Lakes in the Beach View and Coast Line communities were reserved for custom homes. The land under each homebuilding site comprised one-third of an acre that extended all the way down to the water's edge.
Built To Last 100 Years
Capanna said his custom home took six years for the family to complete, from 1985 to 1991, and their 11,000-square-foot dream house was constructed of materials that were intended to last 100 years or more. Four stories high, the building was framed with steel I-beams as its structure, while the walls were built from bricks shipped in from Denver. A Virginia black-slate roof was carefully laid by hand.
At the entranceway, 2-foot-square marble tiles provide an elegant walkway for a visitor entering the home while a spiral staircase ascends past crystal chandeliers to the two upper floors.
The home contains nine bedrooms, eight baths, five fireplaces, designer kitchen and appliances with granite countertops, large dining room, family room, living room and lots of marble fixtures. A fourth basement level follows the slope of the property down from the main floor to the water's edge with an indoor Olympic-size swimming pool looking out onto the water. An outdoor patio beyond the pool leads to a dock, where an electric excursion boat is waiting to glide onto the lake.
For a mansion-size home, the building is surprisingly energy-efficient thanks to extra insulation and the use of separate HVAC systems installed on each floor. The HVAC system on any unused floors can be turned off when the home is empty or the kids are at school. Electric bills during the hot Las Vegas summers do not normally exceed $800 per month for a family of 12, dwelling within a huge living space.
Innovative extras include:
■ An "infinity mirror" illusion in one of the bathrooms that reflects a person's image dozens of times along a receding horizon line.
■ A dumbwaiter elevator for hauling food, laundry or other objects upstairs or down to the basement.
■ A wine cellar built of porous stones gathered from a Lake Tahoe riverbed provides passive cooling for its valuable contents, with recessed holes carved out of rock walls where wine bottles can nest.
■ A music room with acoustic dampeners in the walls, so that the local house band doesn't disturb the other residents.
The Tom Love Group also listed one of the last two remaining parcels of land still available for custom home construction in the Beach View community after 30 years. The lot is paved and graded with electricity hook-up. It measures 84-by-115 feet and encompasses 0.290 acres. The list price for the lot is $549,900.
Country-Style Luxury
Cindy Coletti, co-owner of Sun West Custom Homes, had a long career as a designer and builder in California, Florida, Colorado and Nevada. She even wrote a book that detailed her hard-earned wisdom, entitled "Building Your Custom Home – A Guide."
When it came time to build her own dream home, she put her years of experience into constructing a country-style home on Lake Sahara that integrates classic elements of earth, air, fire and water.
At the front doorway, a visitor is greeted by a panoramic view of Lake Sahara looking out through the back windows of the living room and kitchen area. Coletti's home design appears circular from the inside and minimizes walls by allowing one room to seamlessly flow into another around a center divide. Abundant glass and windows allow natural light to flood the home from all directions, even into the garage. Wooden shutters at select room locations minimize heat and glare when required. A cozy fireplace and hearth can be found in the living room and kitchen areas.
Step outside onto a stone patio to enjoy a swimming pool and barbecue overlooking Lake Sahara, surrounded by lush landscaping. Basil and other herbs grow abundantly in a garden next to the barbecue grill. Follow the steps down to the dock and an electric excursion boat invites visitors to explore the lake. Coletti and her husband, David Fordham, keep two fishing poles and a net near the back door.
While Fordham took the wheel to skipper the electric boat away from shore, his wife and visitors shared food, chatting around a built-in table and bench seats on the vessel.
Waving is a natural response from homeowners on the lake as electric boats and sailboats pass by their backyards on a tranquil, peaceful afternoon. The boating lifestyle includes periodic regattas organized by local residents throughout the year.
Underneath the gliding vessels, Lake Sahara's ecosystem teems with large-mouth bass, blue gill trout, catfish, and lots of minnows that provide feedstock for the game fish. Other residents of the liquid world include grass carp that feed on weeds growing along the bottom of the lake. Endangered Razorback Sucker fish were transplanted from the Colorado River to live within the lake's protected environment. Samples of this fish population are periodically netted, tagged and monitored by the U.S. Fish and Wildlife Department, who also check the overall health of the lake.
Automated bubblers continuously oxygenate the water at different locations within Lake Sahara, while floating WaterSavr buoys distribute a powder that helps mitigate evaporation from the lake's surface.
A small commercial shopping center resides in the northeast corner of Lake Sahara and is accessible by boat from inside the community or from outside the gates on Lake East Drive. The Lakes Lounge, a Thai restaurant, and other shops provide a great place to spend some time while enjoying aquatic views, boats and an array of eclectic architecture.
As the largest body of water on the west side of Las Vegas, Lake Sahara attracts migratory birds that stop to rest and feed before continuing on their cross-country journeys. Geese, swans, herons, ducks, seagulls, pelicans and some eccentric "coots" or mud hens make The Lakes their temporary home each year.
Social events on Lake Sahara have evolved out of grassroots efforts by neighbors who sought to connect members of the six communities to each other and to the greater community of Southern Nevada.
Greg Toussaint started a newsletter for The Lakes Association members in 2000: www.lakesassociation.com/news.htm
Just after the tragedy of Sept. 11, 2001, he and his wife, Donna, also joined with other neighbors to inaugurate a Festival of Lights Boat Parade that would bring together residents of the local community to celebrate the Christmas holiday season.
Attendance during the first year of the festival numbered 600 people. By 2013, the event had grown to 15,000 participants, including a car show and vendor booths along Lake East Drive.
Each year, The Lakes also hosts a Memorial Day service to commemorate the veterans of the armed forces who have given their lives for our country. Congressman and Brigadier General Joe Heck will help lead the ceremony this year.