Mandarin Oriental residents form exotic car club
September 25, 2016 - 6:54 pm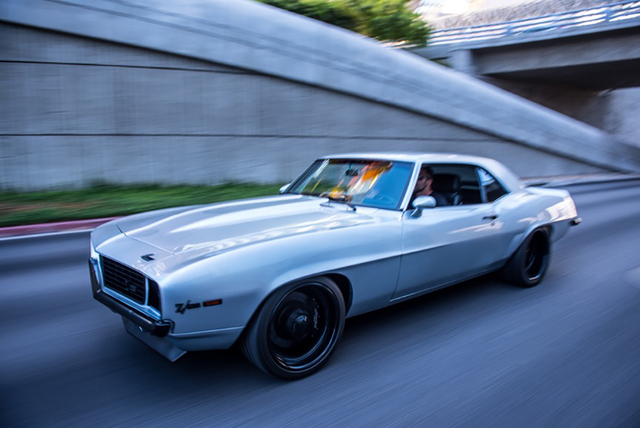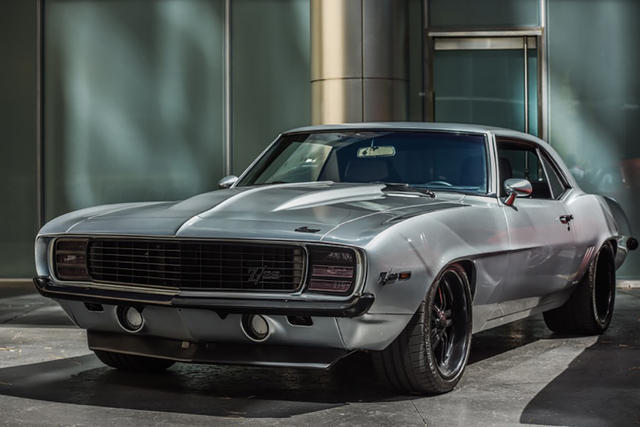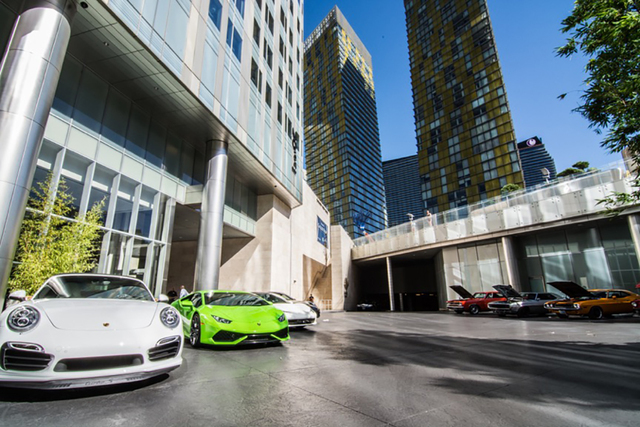 Luxury communities in Southern Nevada offer a lot of things — golf, country clubs and family outings and activities. The Mandarin Oriental Las Vegas at CityCenter stands out with its exotic car club.
The cars range from Lamborghinis, Rolls Royces and restored classic vehicles, some redesigned with a modern twist, "that are just as valuable as a new Lamborghini," according to the group's organizer, resident Frank Napoli.
Any resident or their guests can participate in periodic activities put on by the community's car club, Mandarin Auto Club; some of which include a monthly coffee meet-up and a cruise to different places.
Napoli, who professes a love of fast cars, moved into the building this spring and noticed several beautiful, high-end cars in the valet area.
"A lot of them were sitting under covers, covered in dust," he recalled. "They weren't being driven. So I thought, clearly there's a lot of car enthusiasts here, and I want to meet my neighbors, so we need to get these cars out and have a good time. So I thought up Cars and Coffee, and the Mandarin supported that. So did the residents. We're on our third event. It just keeps getting bigger and bigger."
In August, club members met at a restaurant owned by of one of the residents, the Eldorado Cantina.
In September, members gathered on a Sunday afternoon at the Chicago Motor Cars Las Vegas' showroom that keeps an inventory of expensive, rare autos, which are mainly traded online, and occasionally loaned out for film and video shoots.
Napoli is a local luxury Realtor with Berkshire Hathaway Home Services. He says he's "always been a car guy," who had coveted his New York cousin's Chevy Camaro Z28 from a young age. "Since I was a little kid, I was infatuated and wanted to have one, but they're hard to find and I'm very picky. I finally found one this year, and had it restored."
He can be seen cruising in his Z28 up the Strip on weekends.
Besides Napoli's 1969 Camaro, other cars in the parking lot at the September event included a 2010 Bentley Super Sport, and a white Ferrari 458, which was owned by Daniel Graham.
He's a software engineer and owns a hotel company called Reservada. The Ferrari is his daily vehicle. "I take it to the In and Out Burger, the office or wherever I need to go," he said. "This is one of the first dependable Ferarris that I've had," he said.
Graham is also involved in exotic car sales and rentals in L.A., "so for me, this is a business, not just a hobby."
Graham moved to Las Vegas four years ago from Marina Del Ray, California and chose a unit on the 28th floor of the Mandarin Oriental. " … At Mandarin, you have the five-star, five-diamond experience. For me, it's about the community; it's about the service, the quality. Everything is so refined and convenient," he said.
The Bentley Super Sport is owned by Travis and Brenda Fox, who moved into the Mandarin this spring from the Los Angeles area. They chose a unit on the 43rd floor with a north view of Paris Las Vegas, which they say they love. Brenda Fox is a decorator who has done some condos in the Mandarin and the Trump International Hotel Las Vegas.
The Foxes chose to move to the Mandarin Residences because of "all the amenities, its location, the quality of service and most importantly, the staff act like family, so when you walk in they know everything about you and you know them … It feels homey, even though you're in the middle of the Strip. It's a five-star building … probably six," Travis Fox said.
Besides being a social outlet for residents, the club functions as a business networking opportunity, since many of the Mandarin residents are business owners, Napoli said. The September meeting was supported with food offerings from Fruits &Roots. Coffee was available from A Taste of Costa Rica, a third-generation import business owned by the Foxes, who sell directly to the consumer online.
Chicago Motor Cars owner Nick Dossa is in the process of buying a condo in the Mandarin because he believes it will be a good investment and because of the building's proximity to his business location off Dean Martin Drive.
About 60 percent of my clients live in the Mandarin. It only makes sense to live there. It's close and convenient," Dossa said.
Also represented at the event was Scorsetti Design, which is across the street from the cars showroom.
The company has done work for the Panorama Towers, The Martin and is working on the Gipsy and Piranha nightclubs. Owners Angeles Scorsetti and Steve Mason say they love the resort-style living provided by the Mandarin. "We love the lifestyle, having the spa, restaurants and pool. It's so easy to entertain. If we're having a party we can request the bar or the pool. You can't get all these amenities in a house" Scorsetti said.
As the group evolves, Napoli said "I see this growing and being a way to not only help those who have businesses but also as something we can do to support the local economy and local charities. We plan on as a group, fill our trunks full of food and deliver it to local charities for food drives," he said.
The sight of Santa pulling out of the CityCenter in an exotic convertible overflowing with presents? Just another odd sighting on the Las Vegas Strip to look forward to.