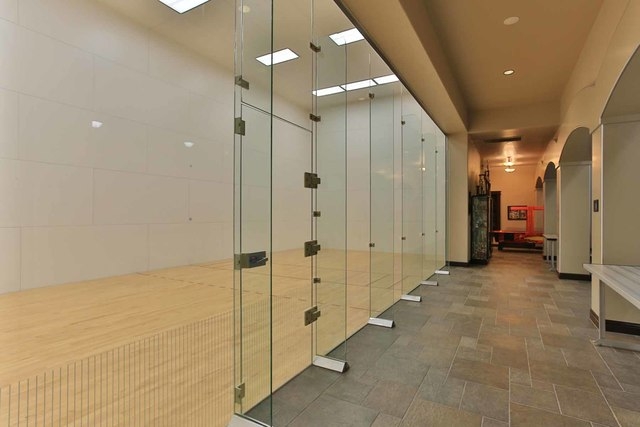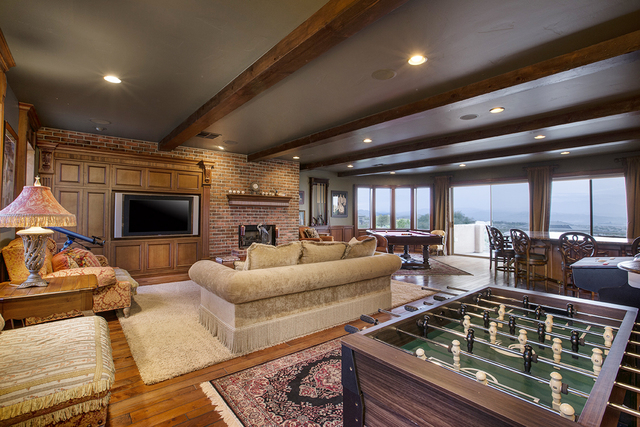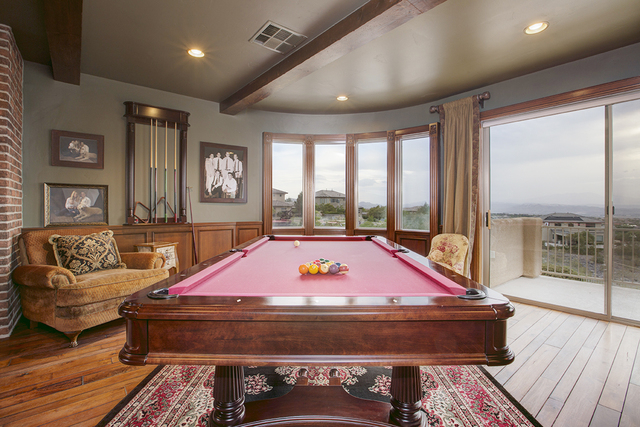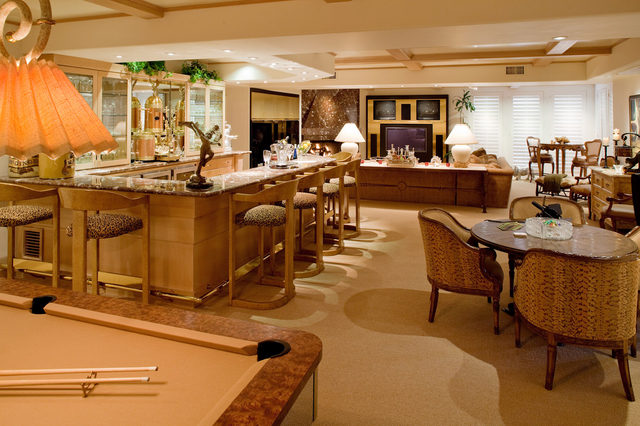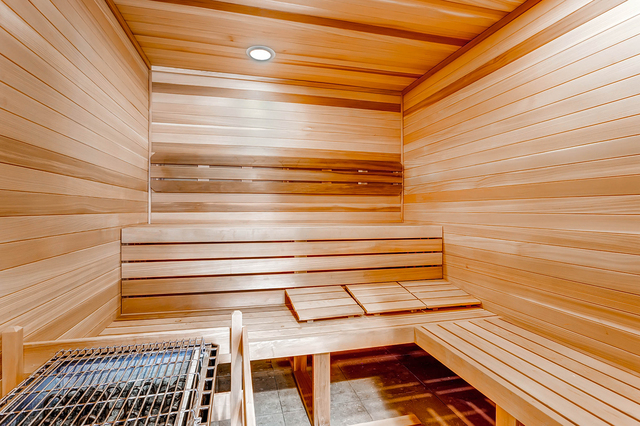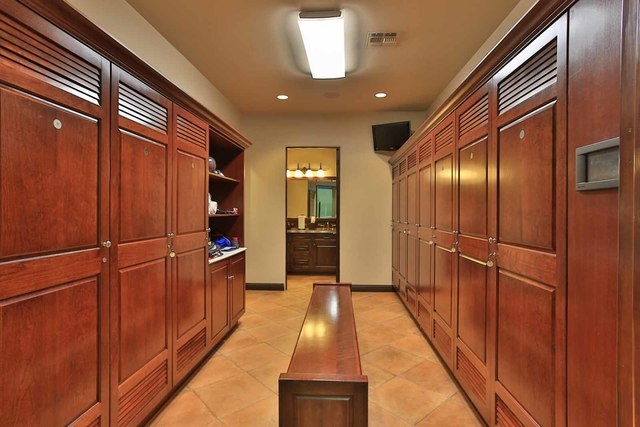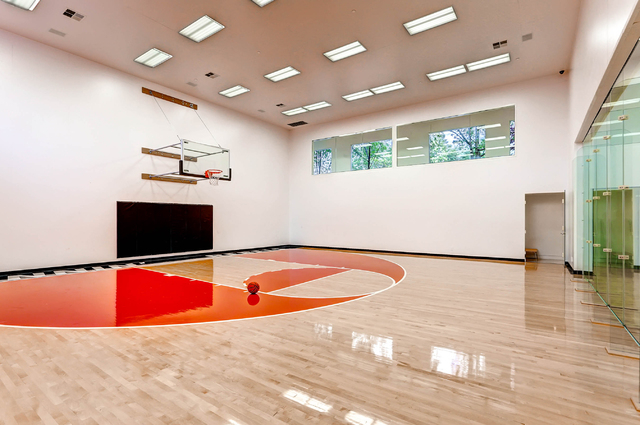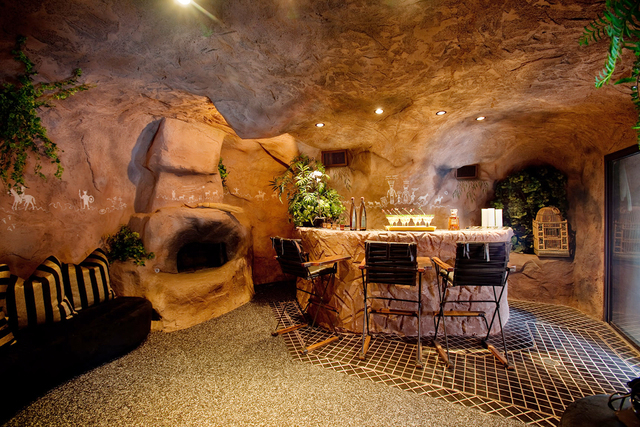 Jeff Pogo's love affair with sports began when his father took him to a New York Yankees baseball game when he was 4. Pogo is now in his 50s, but that tender father/son outing remains a cherished childhood memory, documented by a wallet-sized color photograph of a smiling little boy proudly wearing Yankee pinstripes inside Yankee Stadium.
"To this day my dad will always send me something for my birthday having to do with sports for my room," Pogo said smiling. "My dad took me to a Yankee game and it stuck with me. It stuck with me all my life."
Pogo's passion for collecting sports memorabilia never faded. He built a 400-square-foot man cave dedicated to sports, complete with French doors, off the main entrance to his home. It houses several hundred collectables from baseball, football and basketball.
Hanging on one wall is a framed photo and signed check receipt from baseball Hall of Famer Ty Cobb. There's a book of unsigned personal checks belonging to Connie Mack, the longest-serving manager in Major League Baseball. An original 1909 Baseball Magazine features Babe Ruth on the cover. Pogo estimates its worth to be about $300.
In another corner in a cabinet Pogo has Yankee Stadium World Series ticket stubs from the 1937 and 1939 games. On another wall hangs a wooden plaque of the first Super Bowl with replicas of the Green Bay Packers and Kansas City Chiefs helmets signed by quarterbacks Bart Starr and Len Dawson. There are glass display cases of signed footballs and baseballs ringing the room and two unique displays housing a piece of wood from an original Yankee Stadium bench and some sod from the same famed stadium.
"I'd say 75 percent of my stuff is Yankee," Pogo, a corporate sales and leasing agent at Lexus of Henderson, said. "I'm a Yankees and Steelers fan … If you keep looking around, you will find all kinds of neat stuff here."
Rummaging through some cabinet draws, Pogo pulls out some old baseball score cards with the names of famous ballplayers listed. One with Hall of Famer Joe DiMaggio in it triggers a smile and quick response.
"What makes these worth so much is who is listed as playing," Pogo said, moving quickly to some old baseball cards. "Rookie cards are worth the most."
Pogo said because he has so much memorabilia that he's looking to add only smaller oddball items. He has several baseball pins from the early 1900s and would like to purchase some more because they take up little space in his sports room.
For some sports enthusiasts, however, setting aside enough space for your favorite games isn't an issue, it's a priority. A 18,000-square-foot home in Spring Valley, which is listed for $25 million, features a separate 14,192-square-foot recreation building and adjacent baseball diamond with a regulation-sized infield.
The climate-controlled recreation building has a glass-enclosed racquetball court and a multipurpose court set up to be a roller hockey rink, full-sized basketball court, volleyball court or tennis court. There are also two indoor batting cages and an indoor golf simulator.
"You can look up the Augusta (National Golf Club) course and hit balls like you were there," said Frank Napoli of The Napoli Group, Berkshire Hathaway HomeServices, which listed the property. "You walk in and feel like you are at Augusta."
Napoli said the original owner, who is a contractor and built the home, did so with his three teenage sons in mind. The father included all the sports that his sons played.
"This is the ultimate playground for someone who is into sports or who has a family into sports," Napoli said, adding that the recreation facility also has built-in wooden lockers and a full kitchen with appliances, bar seating and a built-in television.
"If you have kids and come by to see this home, you might as well bring your checkbook," Napoli said. "The kids will want you to buy it."
Starbright, a semicustom two-story home in Henderson's Anthem Country Club, has most of its second floor dedicated to sports memorabilia and games. The current owner designed it with his two boys, 3 and 8, in mind.
"The 8-year-old likes the video games and pool table," said California commercial developer Tommy Isola, who has the property listed on the market for nearly $1.9 million. "The younger one likes board games. It served us well over the years. We've been in the home for 12 years."
Besides the pool table, the second floor sports a foosball table, golf arcade game, darts, a large-screen television and sports-themed wall art.
"My favorite is a lithograph of (Yankees Hall of Fame outfielder) Mickey Mantle that he signed for me," Isola said. "I also have original framed posters of the (Sugar Ray) Leonard/(Thomas) Hearns and (Sugar Ray) Leonard/(Roberto) Duran fights."
Kristen Routh-Silberman, of Synergy Sotheby's International Realty has the listing.
"They (the Isolas) wanted to entertain with family and friends," Routh-Silberman said of the second-floor sports amenities. "Their two kids loved it."
On a 10-acre lot at Tomiyasu Lane in Las Vegas sits the Primm Ranch, on the market for $14.5 million. The two-story 21,000-square-foot property with 10 bedrooms and 19 baths boasts several sports-themed areas. In a lower level underneath the main house assessed by an underground tunnel through a secret door where a gun range, which could be converted into a bowling alley. There's also a 20-car garage with a car wash and gas station that has a 1950s theme. The property also has its own golf-driving range.
"Mr. Primm enjoyed working on cars with his father and sons," said Routh-Silberman, whose agency also is listing this property. "There's even hydraulic lifts to work on cars."
If finding the time to drive to the gym is a problem, the $9.9 million property in Queensridge may be a viable solution. The 22,000-square-foot estate comes with its own indoor half-basketball court, a racquetball court, fully equipped weight room, dry sauna and steam room and a 15-car garage if turning wrenches is your hobby.
And you can retreat to the gourmet kitchen painted in Ferrari red that was designed by Pininfarina, the Italian company that designs spaces for Ferrari. The estate, which sites on 2.5 acres at the end of a cul-de-sac above the Badlands Golf Course, was built for former Las Vegas strip club owner Michael Galardi in 2002.
"He (Galardi) built it and spared no expense," said Tom Love of the Tom Love Group, which is listing the property. "He got permission from Ferrari for the red throughout the kitchen. "Not only did his children enjoy all the sports (amenities) but their friends liked being there."
Love sees the home as perfect for someone who loves athletics or cars. Besides having a large selection of free weights and workout machines, the gym has a juice bar and four televisions for watching sports during workouts.
"For someone who has children, this home has everything for them, including a two-story pool with waterfalls," Love said, adding that it has a 20-plus seat theater room with a state-of-the art sound system.
Interior designer Cary Vogel, owner of Interiors by Cary Vogel, said people who build sports-themed rooms in their homes do so because they are passionate about their sports and enjoy sharing the amenities with family and friends.
"When I design for someone I want to make their home their inspiration," Vogel said.
"For one client who wanted a large media room and was a San Francisco 49ers fan, we used the team colors and a lot of signed photos of the players. The room was quite alive … It had projection TV surround sound and lounge seating for watching all the 49ers games."
Vogel credits affordable professional video and sound equipment with driving the sports-themed home market.
"These rooms are places where people can go do what they like to do and is dedicated entirely to themselves," Vogel said. "They're also for people who have disposal income to spend."
The most extreme houses in Las Vegas