Moving away from gray: Luxury flooring trends have come a long way
Updated July 24, 2023 - 4:30 pm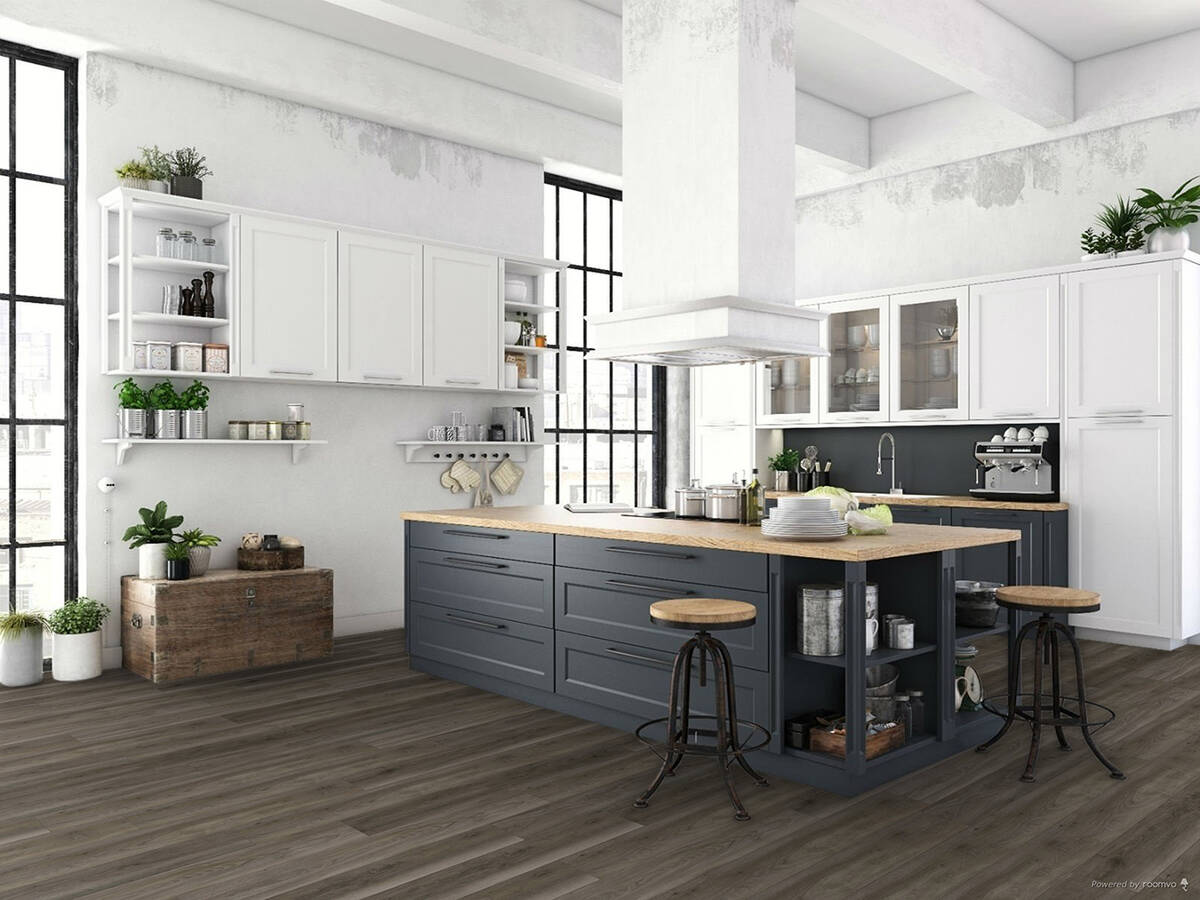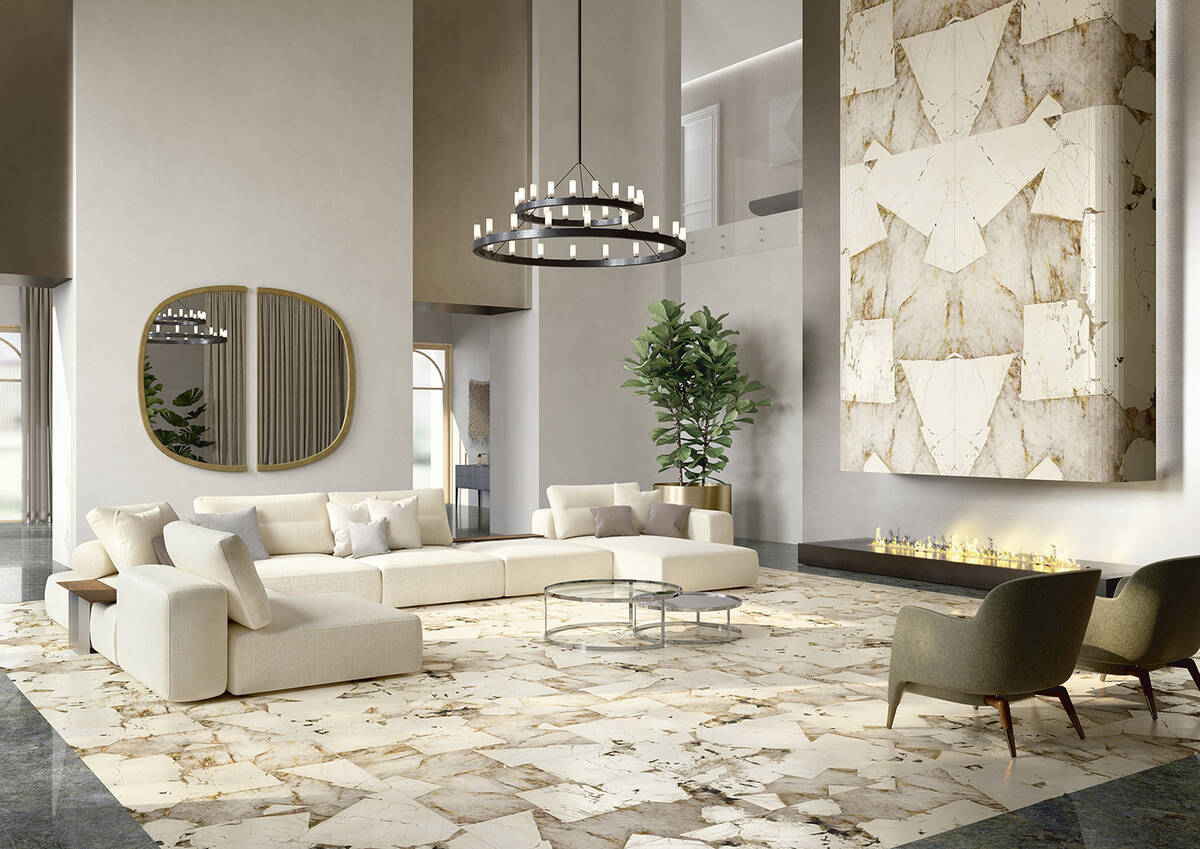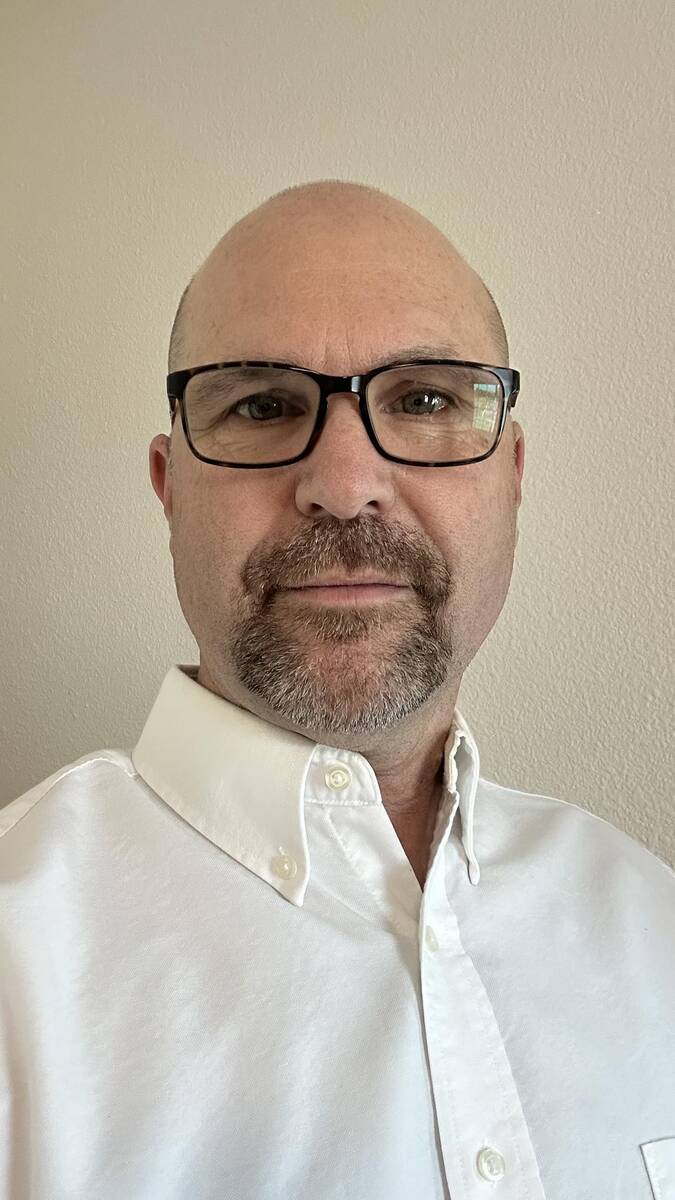 Flooring has come a long way from linoleum, invented by Frederick Walton in 1860, to colorful shag carpeting popular in the 1970s, to the upscale, high-end material used today. Tile, stone, marble, porcelain and vinyl bring luxury to homes in the real estate market.
"We are definitely moving away from gray," said Las Vegas-based designer Marteen Moore, ASID, owner and operator of Marteen Moore Interior Planning. "Flooring is incorporating a more organic and natural look."
This would include light Scandinavian lightwood, concrete, hickory color or rusty hues.
"What is old is new again but with a new flair returning to the colors of brown and neutral shades."
"However, the No. 1 factor everyone is looking for is low-maintenance flooring that is still beautiful," Moore said. "People want the look but don't want to deal with the upkeep."
For example, hardwood can be difficult to maintain in a desert climate or high humidity.
According to Moore, the most requested materials for flooring are high-end vinyl and corkwood tiles. Luxury vinyl tile, which might remind some of the linoleum, is offered in long planks that look like wood or large-format stone tiles.
"Somebody might mention vinyl flooring, and everyone thinks of grandma's floor using one big sheet, but today LVT comes in different formats," Moore said. "This flooring has foam and is waterproof so that I can incorporate it as a floor in the bathroom."
Indoor/outdoor flooring today is created using large porcelain tiles that measure 36-inches-by-36-inches or 44-inches-by-48-inches tile with a grip and texture. This prevents slippage on the surface if it becomes covered with water.
This lavishness in flooring has been highlighted in the Kitchen &Bath Industry Show (KBIS), one of North America's largest trade shows, which was held at the Las Vegas Convention Center Jan. 31-Feb 2, featuring an interactive platform highlighting the latest technologies, trends and products. Along with the National Kitchen &Bath Association, the expos showcased all aspects of kitchen and bath design.
Kitchen &Bath Business magazine, KBIS's official publication, selected Florida Tile Cotto d'Este as the Reader's Choice Awards 2022 winner.
Cotto d'Este developed Kerlite Easy, a simple-to-use dry-installation system featuring a water-resistant sound-absorbing mat finish. It can be renovated without demolition and placed over pre-existing floors. The Protect line, offered by Cotto d'Este, features several luxury, antimicrobial-flooring options. Kerlite Black-White is its line of gauged porcelain floors offered in tones of black and white. Cement Project is a versatile collection of gauged porcelain with the look and feel of concrete textures in a range of five colors and three shades. The Limestone collection is produced using an ink-jet printing system that can print a high-depth floor in three dimensions.
Kerlite Metal presents a new metallic effect available in gauged porcelain tiles incorporating the colors of corten, iron and iridium.
Nova Tile &Stone, a family-owned business based in Minden, showcases its flooring products in a 72,000-square-foot showroom in Reno. The business imports and provides quartzite and marble slabs, hardwood, luxury vinyl plank, carpet and tile from more than 300 lines for custom homebuilders around the Western United States.
The demand for carpeting in residential homes is low, according to Mike Andrews, outside sales manager of Nova Tile &Stone, and is usually installed in bedrooms. As for trends in flooring for luxury homes, according to Andrews, there is a demand for LVP, natural stone and tile. He does agree that warm hues and earth tones are the trending colors in flooring, with gray colors fading from favor after being the top choice for over a decade. Hardwood flooring also remains an option.
"The wider planks and bigger tiles are very popular right now and in high demand," he said.
Coverings, one of North America's largest ceramic tile and natural stone trade expos, was held in Orlando, April 18-21. More than 1,000 exhibitors from 40 countries were represented with programs to educate its attendees about tile and stone products.
One panel discussion at Coverings lectured about quartzite tiles for flooring applications as an environmentally conscious flooring option with easy maintenance. Representatives Mark Meriaux, Natural Stone Institute; Scott Higginbotham, ICP/Dry-Treat; Denise Daniels, MB Stone Care; and Stu Rosen, MB Stone Care discussed the benefits of using quartzite tiles. This metamorphic rock is a natural stone made up totally of mineral quartz. Its tiles are scratch-resistant resembling marble with natural colors as desired by today's custom and luxury homebuilders. However, the panel did warn about different grades and that better quality will cost more.
Flooring has always been important, but technology, sustainability and low maintenance are the biggest concerns; what covers the foundation of the home, the floor, has changed.