New company gives homebuyers options
February 16, 2015 - 9:13 am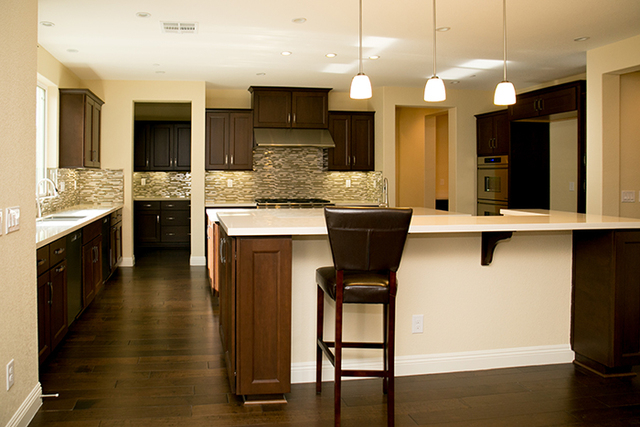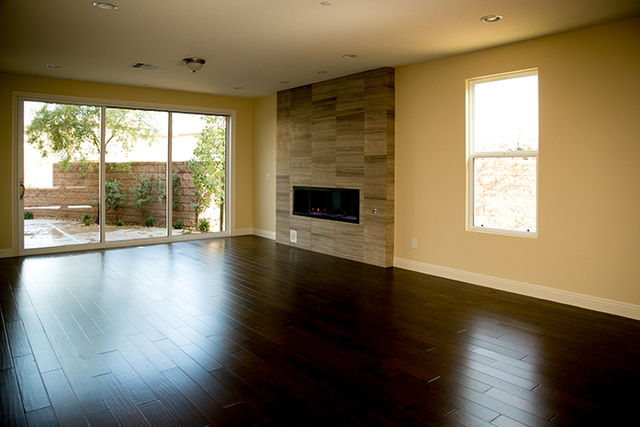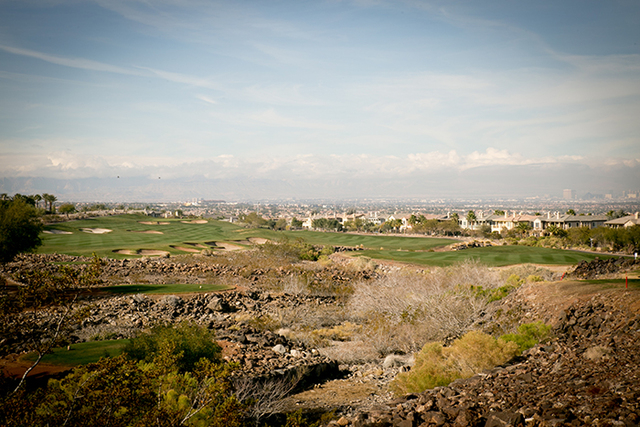 Although the name Touchstone Living might not ring a bell to some longtime Las Vegans, the people behind the company are not new kids on the block.
They were part of Southern Nevada's building boom, and they were here selling houses during the market's fall. Through Touchstone Living, created in 2012, they have come together during the realty market's rebound to do what they have done for years — build homes.
"We felt that the market was beginning to come back and that it was time to get busy and to start feeling better about things again," said Tom McCormick, Touchstone Living's president and former president of Astoria Homes, which ceased construction.
"As bad as things had been, we still believed in the long-term positive outlook of Las Vegas. It was a little bit like riding out a storm in that no matter how dark it gets, you know that it will get better. We wanted to get out there and make up for lost time, and we are excited about the future."
Touchstone exists, he said, because it does things differently from rivals, working to bring housing types and neighborhoods that are nowhere else.
"There are many great public builders who are great at producing conventional homes. Ours is about the home design, ours is about the neighborhood design," he said. "The reason why 'living' is in our name, not 'homes,' is that we believe what we bring to our market is a different lifestyle and you will feel it as soon as you come to our neighborhoods."
Touchstone Living had a busy 2014, assembling an experienced team, building its first home and welcoming its first buyer.
None of this could have happened without land. Touchstone Living had the land as it had purchased six home sites at MacDonald Highlands in Henderson and about 60 home sites in the northwestern valley. It also had purchased 55 acres at West Lone Mountain Road's far western end, next to Bureau of Land Management-owned land.
Builder's team members with connections to McCormick's previous company are designer Tracey Lee; Traci Sexton who oversees sales and marketing and previously worked for Wells Fargo and Astoria; and Geoff Gorman, who oversees operations and previously worked with Harmony Homes and Astoria.
Touchstone Living's high-end design style reflects in the company's first residences, which measure up to more than 6,400 square feet and are behind the MacDonald Highlands community's guard gates. Only two of its six executive-level homes remain for sale; prices start from just less than $1 million. The homes are viewable by appointment by calling 702-289-9100.
Touchstone Living has more planned in 2015 with new models, a new sales office and land preparation for a new northwestern valley community.
The builder is putting finishing touches on model homes that are expected to open by Feb. 28 at The Residences.
"The Residences offer unbelievable homes in that they are from 3,800 to over 6,000 square feet and they are all on half-acre lots," McCormick said. "What is really unique and great about them is that they are broken up into smaller gated neighborhoods of four to nine homes each, and each of these mini neighborhoods are gated."
Presales are underway; prices start from the $500,000s. The Residences presales trailer, near the intersection of West Lone Mountain and North Grand Canyon Drive, is open 10 a.m. to 5 p.m. Saturday through Wednesday; it is closed Thursday and Friday.
The builder expects to take on its biggest project to date by year's end, Peaceful Ridge, on the 55 acres on Lone Mountain Road. McCormick expects to begin land development and start model home construction and presales.
Peaceful Ridge will have three different neighborhoods with 1,700 to more than 4,000 square feet. It will all be designed as move-up and executive-level homes, he said.
"It will offer a setting unlike anything else in Las Vegas because of the views which will literally look down on Lone Mountain. …It is stunning. It is a very nice large piece of property and that is a big part of our future."
For additional information, visit www.touchstoneliving.com.