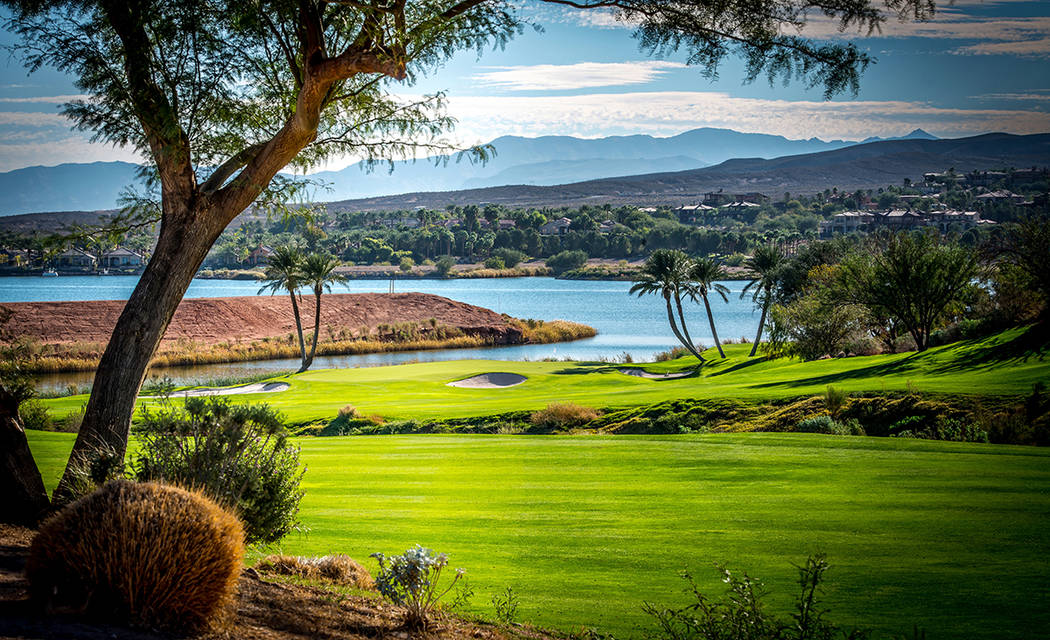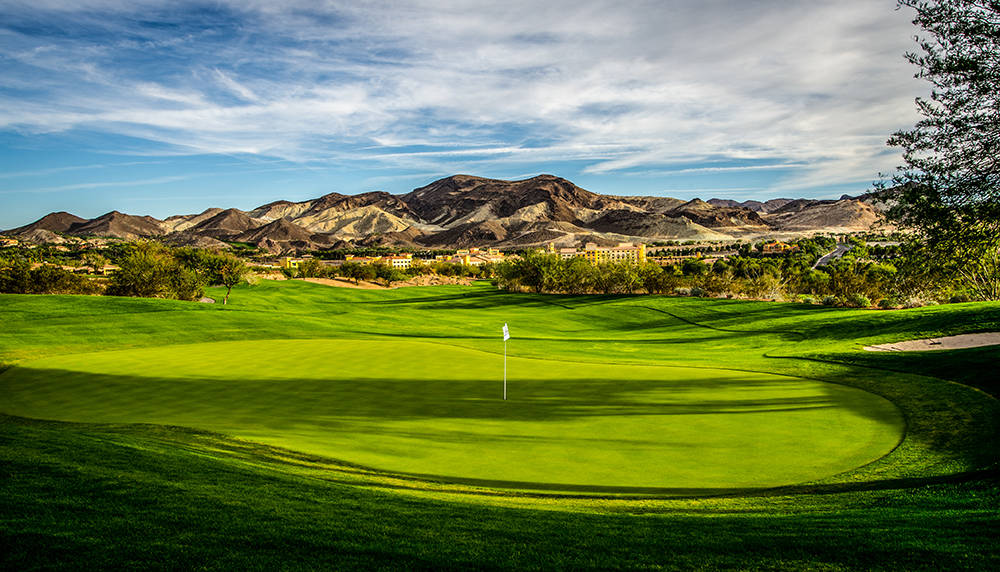 Don't let the tranquil setting fool you. Over the last few years, there's been a lot going on out at Lake Las Vegas.
For starters, the old Falls golf course clubhouse just off Lake Mead Boulevard and Lake Las Vegas Parkway was reopened in January as the Lake Las Vegas Sports Club. An exclusive membership club for Lake Las Vegas residents, it offers all the workout equipment a typical sports facility would have plus outside tennis courts, pickleball courts, a 25-meter lap pool, resort-sized swimming pool, spa and steam room, yoga studio and various instructor-led exercises classes.
The sports club also has designated a room to UNLV for its Sports Science Center where the university can conduct physiology and kinesiology studies. Students and professionals are using the center for education, research and various guest presentations.
Cody Winterton, executive vice president of Raintree Investment Corp., which owns the sports club, said the newly remodeled facility has become a hit among Lake Las Vegas residents not only for workouts but for various social events.
"We had a pickleball event here recently and 180 people showed up to watch," Winterton said. "We have a kids' game room that is popular and various clubs book rooms here for their events."
Reflection Bay Golf Club underwent a $5 million renovation of all the holes and the clubhouse, Winterton said. It is a signature Jack Nicklaus designed course, and the golf legend himself walked each hole to supervise the renovation. In 2015 the course was named one of the Top 100 Resort Golf Courses in the United States by Golf Digest and No. 4 in Nevada by Golf Week.
Reflection Bay Golf Club will be hosting the Audi Henderson Lake Las Vegas Classic Oct. 26-28. The non-profit event will raise money for Keep Memory Alive and the Leukemia and Lymphoma Society. Included in the round of golf are foods prepared by chefs from 17 restaurants around the Las Vegas Valley. More information is available at lakelasvegasclassic.com.
For special events, Scott Commings, head chef at Reflection Bay Bar and Grill at Reflection Bay Golf Club, is available to plan the menus. He won Season 12 of Gordon Ramsay's Hell's Kitchen. Commings is the on-sight chef for the golf club and special culinary events at the Lake Las Vegas Village.
"We want to bring the best dining experience and entertainment to Lake Las Vegas," Commings said. "We like to do food events with members (of the sports club) and also with restaurants in the Village. We wanted to create a vibe and energy that the Village needs."
Several new food venues have recently opened in the Village offering a variety of cuisines for local residents and tourists. Proof Tavern opened in April offering breakfast, lunch and dinner and is Lake Las Vegas' only gaming venue with 15 video poker machines at the bar.
And just a cobblestone walk around the corner is Mimi' and Coco' Bistro, a French-style eatery; Luna Rossa Ristorante, a family-owned Italian restaurant; Bellalinda Gelateria Italiana, featuring fine coffees and gelato; Auld Dubliner Irish Pub and Season's grocery, a long-awaited neighborhood grocery store exclusive to the Village.
Raintree opened Seasons Winterton said. The store offers fresh produce, meats and seafood, shelves of typical grocery items you would find in a chain grocery store, a coffee bar and hosts special events such as wine-and-cheese tastings.
"With the help of the homeowners, we bring in what they want," Winterton said. "We bring in fresh fruits and vegetables twice a week. We have our own brand of organic foods called Full Circle Market and Red Button ice cream."
Near the entrance to Seasons is a stainless-steel, fresh-squeeze orange juice machine, which Winterton said residents enjoy using themselves.
The most noticeable changes are along the lake in the Village. A floating park was added for playing games and to sit and hang out. A new sand beach was built along with a large sandbox for kids to play in and a sports facility called Lake Las Vegas Water Sports.
New water sports offered include flyboarding, cable wake boarding, paddle boarding, kayaking and other water sports. Trevor Pope, who runs Lake Las Vegas Water Sports, said the facility opened April 29 and has been very well-received.
"For kids to learn how to wake board on skis, this is very safe and a lot of fun," Winterton said. "The operator controls the speed of the skier (on a cable)."
"We do concerts every Saturday," Patrick Parker, president of Raintree Investment Corp, said. "We've concentrated all the energy right on the waterfront… The Village was never a mall. We tried to put different attractions in like the beach and several new shops."
In conjunction with the Saturday concerts, several events are scheduled monthly in the Village that includes, in part, art shows, boat races, food festivals, children's performances and special holiday events.
The Lake Las Vegas Rowing Club took up residency at The Boat House in the Village in July 2016 and hosts several regatta races throughout the year. Nevada State College also uses Lake Las Vegas as the official practice site for its rowing team.
"We will be hosting our second annual LLV Collegiate Invitational Rowing Regatta in March 2018," said Jim Anderson, executive director and head coach of the Lake Las Vegas Rowing Club.
Last year, the University of Washington women's team, ranked No. 1 in the country, raced the University of Southern California, and Oregon State raced UC Santa Barbara in the men's races.
"It's rare to have a lake with the possibility of eight lanes," Anderson said of the appeal of Lake Las Vegas. "The lake goes 1½ miles out and race distance is 2,000 meters. We have more than enough room for races."
The Lake Las Vegas resort community has also been experiencing an uptick in interest from national and world vacationers, as well as corporations seeking first-class accommodations in a relaxed and secluded setting.
Sig Ortloff, general manager at Hilton Lake Las Vegas Resort and Spa, said revenues from year to year have gone up 10 percent while profits, on average, are up 17 percent yearly. For this first quarter of this year though, he said profits have surpassed that figure with a 27 percent gain.
"We are really the other Las Vegas with less action and being less lit up," Ortloff said.
Ashley Arnal, sales and catering manager at the Hilton, said this year she has noticed a real boom in business with the hotel becoming very popular for weddings.
"We offer a different atmosphere than the Strip," Arnal said. "Out here it's more relaxed and like a staycation experience… Hilton Lake Las Vegas is really becoming a wedding destination. We have a large pavilion with glass windows on the water that has become very popular for weddings."
Ortloff said the Casino MonteLago in the Village is owned by the Hilton and remains closed. It is fully operational and currently being used for hotel registration overflows and corporate events. He said the Hilton hopes to find a gaming company in the near future to reopen and operate the casino.