Nothing Bundt Cakes co-founder lists Henderson home for $1.2M — PHOTOS
Updated May 21, 2020 - 4:43 pm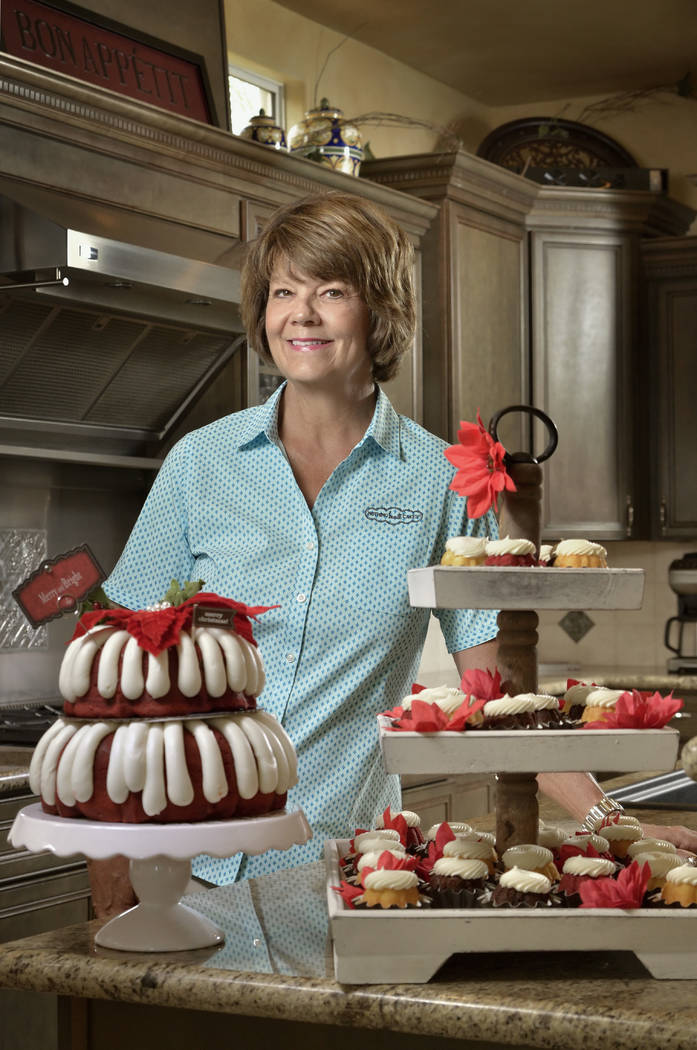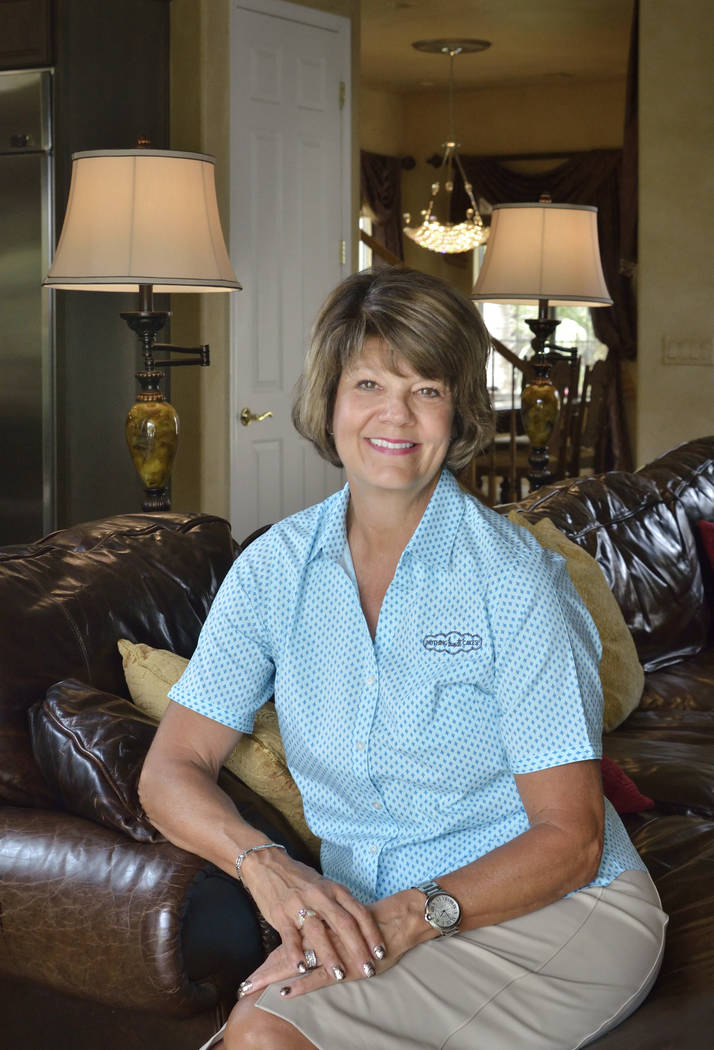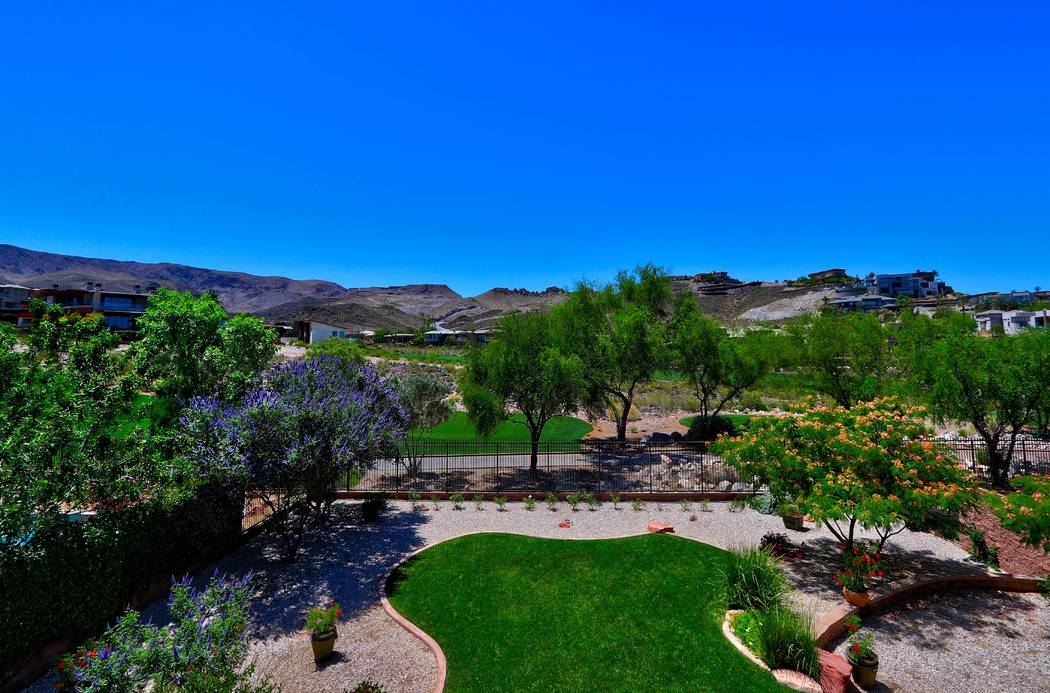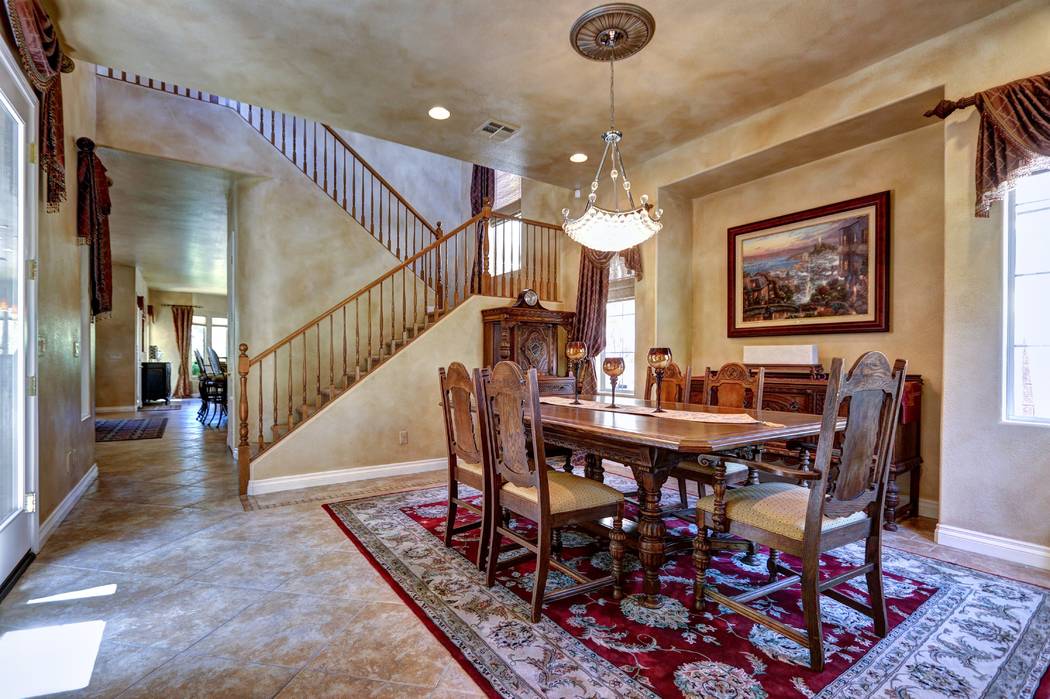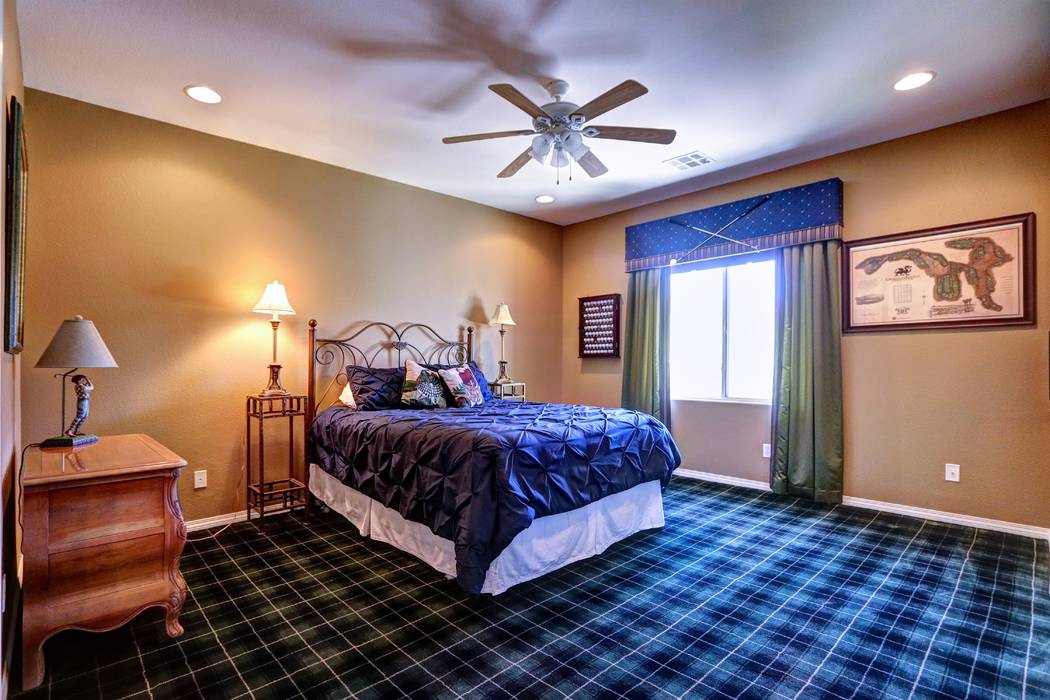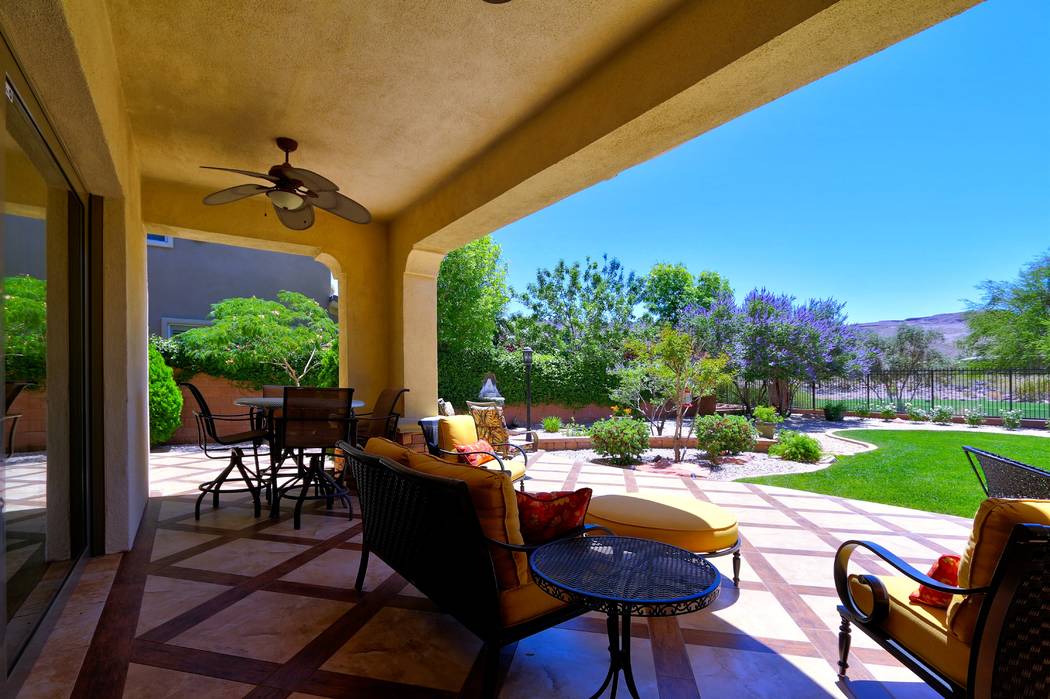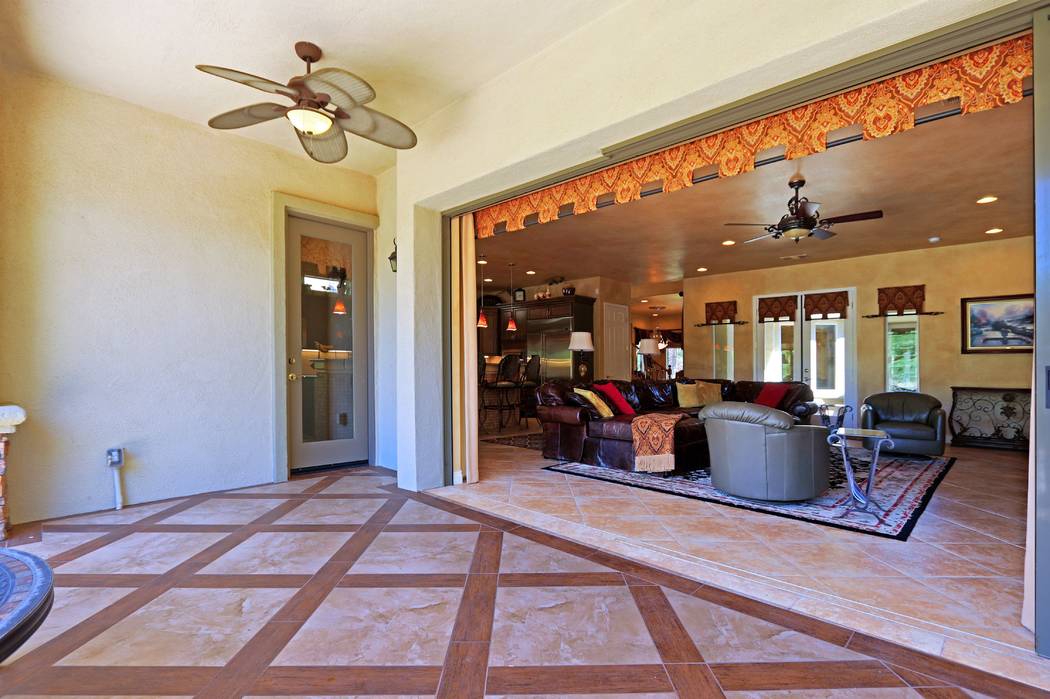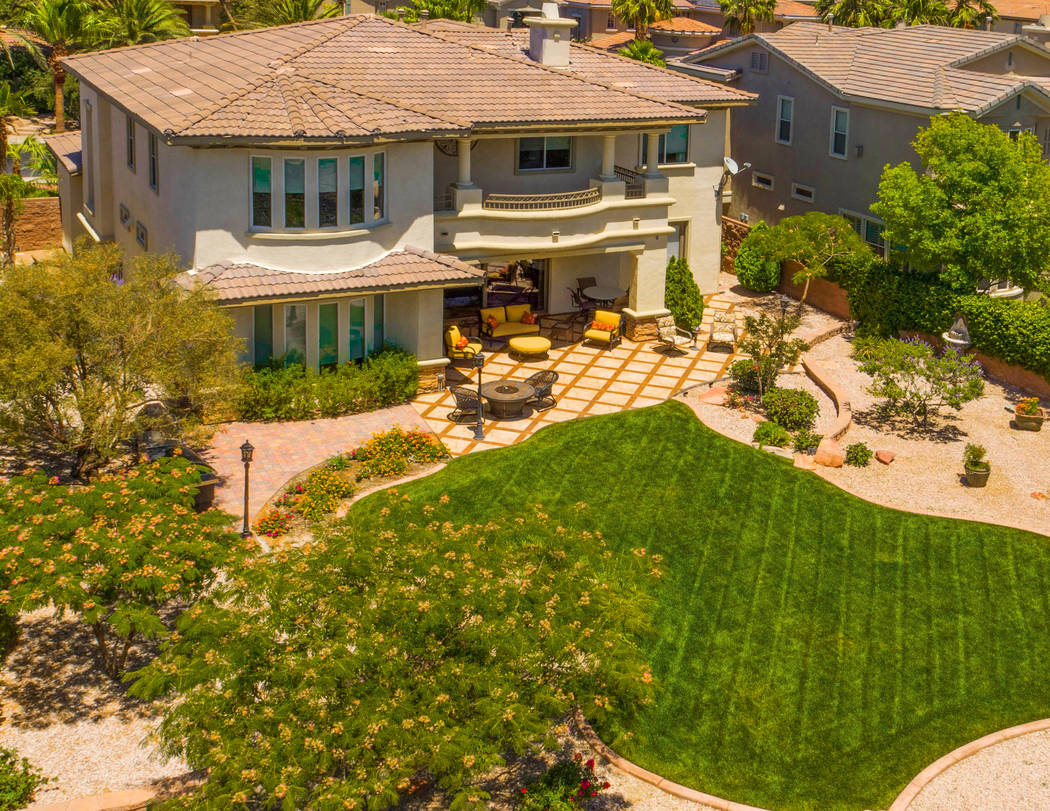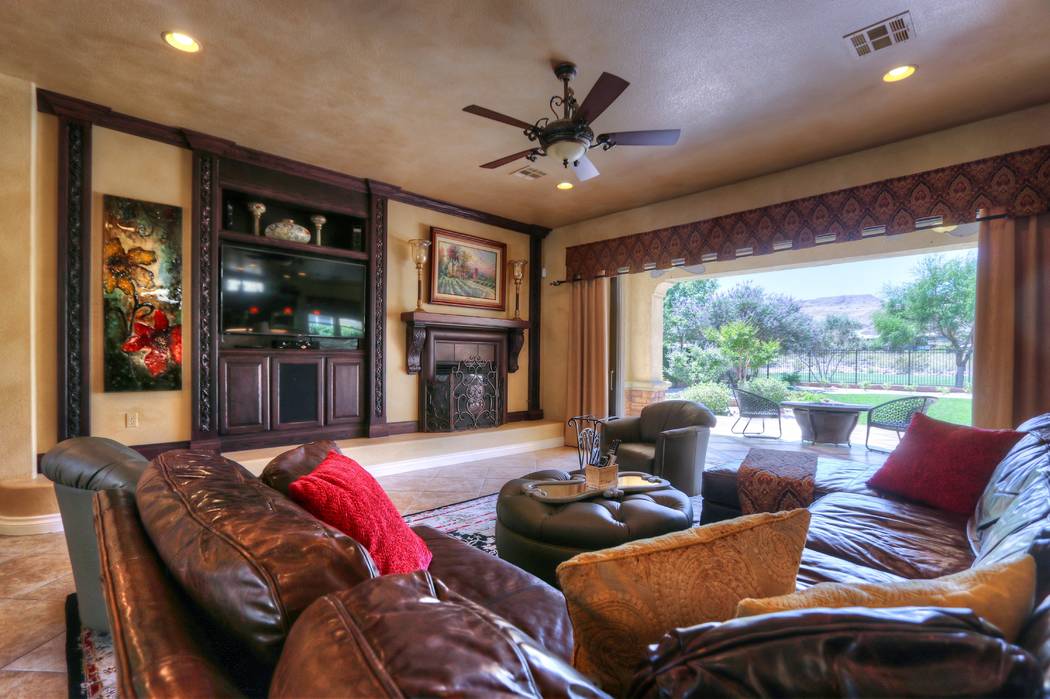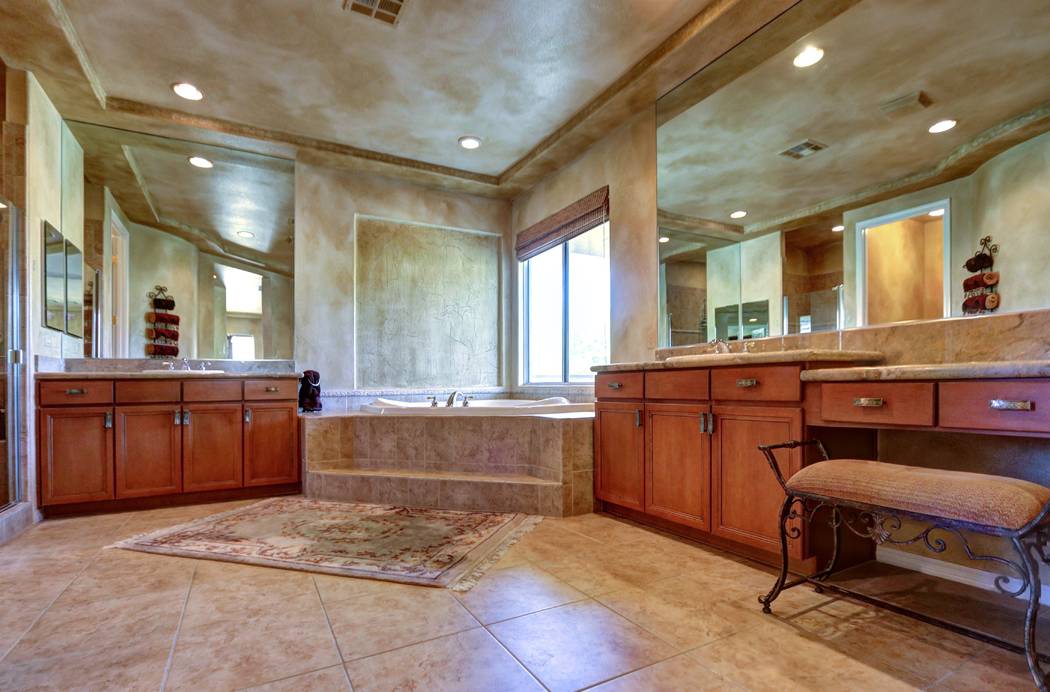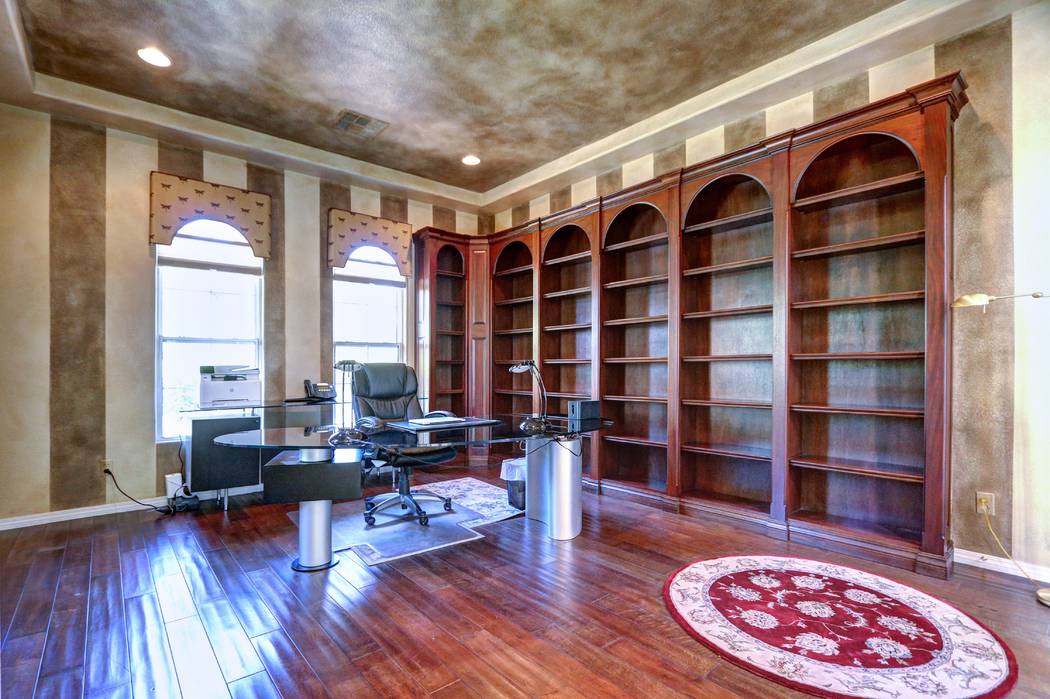 Debbie and Lenny Shwetz love living in MacDonald Highlands, so much that downsizing into a smaller home didn't occur to them, until the option of buying a brand new one in the same community came up. Now, they're having their cake and eating it, too.
The couple operate the Nothing Bundt Cakes bakery at 9711 S. Eastern Ave. in Henderson. Debbie Shwetz co-founded the company, which since opening its first store on West Sahara Avenue in Las Vegas in 1997, has grown to more than 300 bakeries in over 30 states.
They bought their Henderson house in 2006 because of the luxury community's many amenities, which include a country club, tennis and especially golf.
"Our focus was the golf course, because we wanted to live on a golf course," She said. "We decided to join the (DragonRidge) Golf Club, and because we were going to join the club, we thought it would be nice to be a member of the community."
Their two-story, 4,100-square-foot house was built in 2005, when the developer required that an owner had to keep the house for one year before it could be sold. The couple purchased it from a real estate agent who was clearly not planning on it being a long-term home.
"She kind of lived in it, Shwetz recalled. "There were maybe three chairs. So she waited for the year to sell it. They were very expensive at that time."
It was just listed for this week for $1,150,000 by Julie Buchi of Berkshire Hathaway Home Services, Nevada Properties.
In over a dozen years living in the home, Debbie and Lenny Shwetz have added many upgrades to make it a comfortable, Mediterranean-style family lair.
They installed tile throughout the first floor, adding a custom marble medallion inlay at the front door, and a cross-patterned rectangle with a contrasting border in the kitchen, to delineate the table area.
This blends well with the basket weave-design floor installed on the back patio, which is accessible through a set of oversized sliding glass doors they installed, providing a serene southern view from their location on DragonRidge's ninth hole.
The front yard has a low-maintenance xeriscape desert design. The backyard, set against the golf course, is lush with mature vines on the walls; purple chaste trees, and three ambrosia trees which emit a heavenly perfume in spring.
This Toll Brothers model home came with an open-air interior courtyard, to which they added a slate tile floor and a cylindrical ceramic fountain that provides serene sounds audible from both the first-floor areas, as well as a small second-floor balcony above the courtyard, across from the master bedroom. An original handpainted vine fresco completes the setting, transporting you to the Italian village of your imagination.
The house features a faux-Venetian plaster paint job throughout, with some details bordering the ceiling of the front of the house office/library.
The four bedrooms upstairs offer different views. The master suite has a balcony facing the golf course, and a bathroom with a large spa tub.
One guest room, facing the golf course, has been themed with a "St. Andrews" golf motif, including plaid carpet (to golf in Scotland is on their bucket list).
Another en suite guest room facing the front of the house has a balcony with a Strip view, and a built-in hallway workstation is conveniently situated between the guest rooms.
A fifth bedroom is on the first floor.
Because the family hosts many dinners, the kitchen is well-appointed with Monogram/Viking appliances, and, of course, a double oven.
"Usually people like to either cook or bake, but I like to do both," Debbie Shwetz said. And she has plenty of marble top counter space, plus a large island to work on.
The kitchen is at the back of the house with the family room. It opens to an outdoor kitchen and backyard. A formal dining room is steps away at the front of the house.
Before living here, Debbie Shwetz lived in northwest Las Vegas with her son, Jason Barber, daughter Jenna Lamb and her first husband. Jenna joined the family business, selling franchises for the company for 10 years before opting to open a bakery at Rainbow Boulevard and Warm Springs Road.
She and (second) husband, Lenny Shwetz, have seven children and nine grandchildren.
"This house has really been an empty-nest house. This house has been the gathering place," Debbie Shwetz said. "We've had many family gatherings here. Lenny's Canadian, so his five kids really like to come for a getaway," she said.
When Christopher Homes offered new hillside town homes in MacDonald Highlands, they were the third family to purchase one, she said. Vu at MacDonald Highlands floor plans allow each room to have a view of city and the golf course.
And although it took a year longer than they expected to get into the 3,200-square-foot, single-story Vu house, they are thrilled with its mountain site location and contemporary style.
"The views are spectacular," she said.
Before expanding Nothing Bundt Cake into a franchise operation, Debbie Shwetz drove all over the valley doing deliveries. She also performed every job within the bakeries, she said, experience she used to write the training manual for new owners. But it was second location on Eastern Avenue that brought Debbie Shwetz to Henderson, the one she and Lenny now focus on. Now, she feels firmly entrenched in the local community, supporting many local schools and other charities with sweet donations.
About the Home
Price: $1,150,000
Location: 1411 Foothills Village Drive, Henderson, MacDonald Highlands, on 9th hole of DragonRidge
Golf Course
Size: 4,107 square feet; five bedrooms, 3.5 baths, two-car garage, formal dining room, office/study,
History: Built in 2005. Owned since 2006 by Debbie and Leon Shwetz. Debbie Shwetz is the co-founder of Nothing Bundt Cakes.
Features: Monogram-Viking appliances, custom paint finishes, upstairs laundry room, mature landscaping, courtyard, three balconies.
Listing: Julie B. Buchi, Berkshire Hathaway Home Services, Nevada Properties