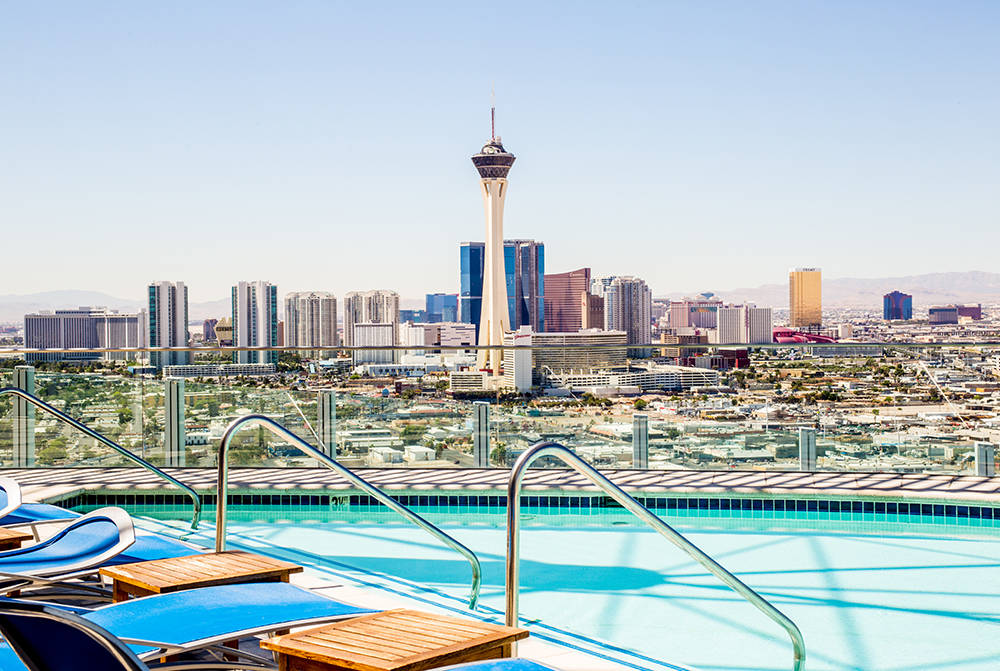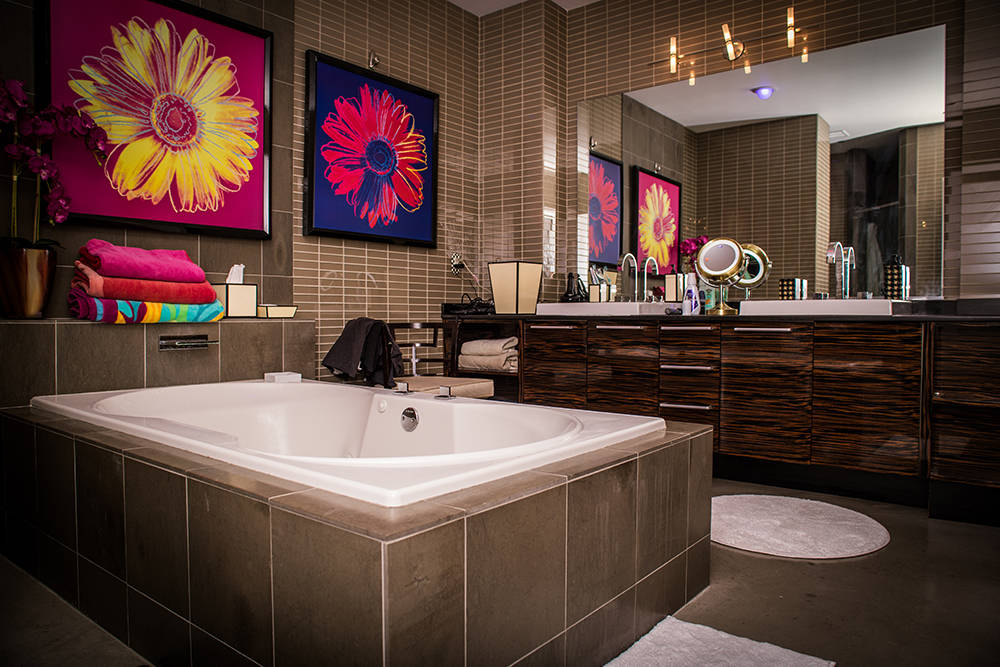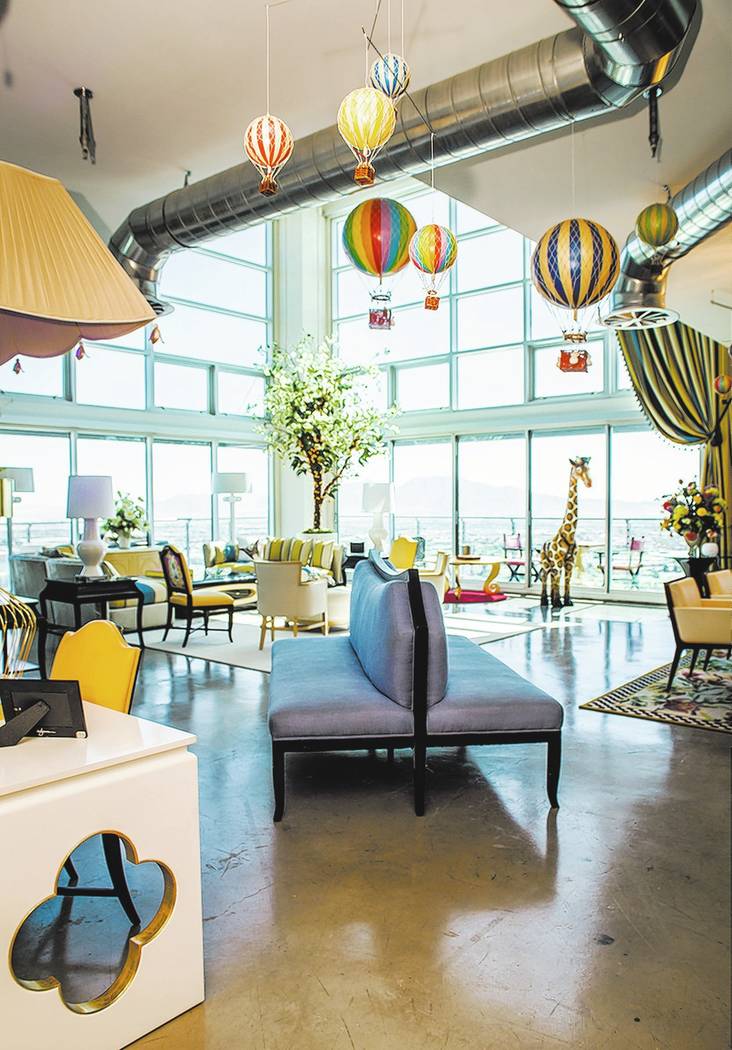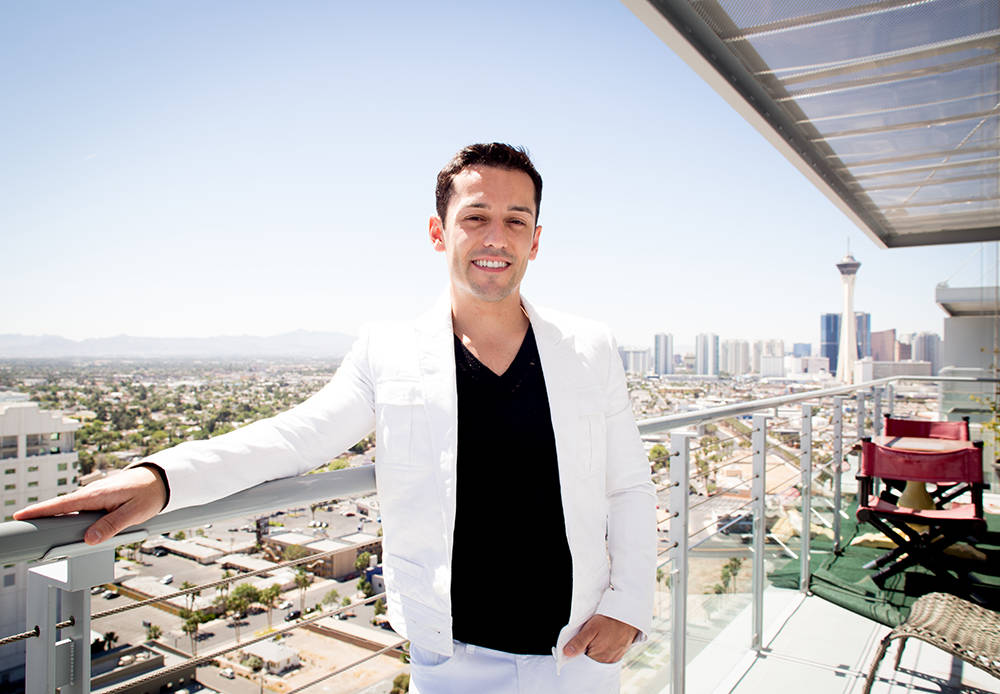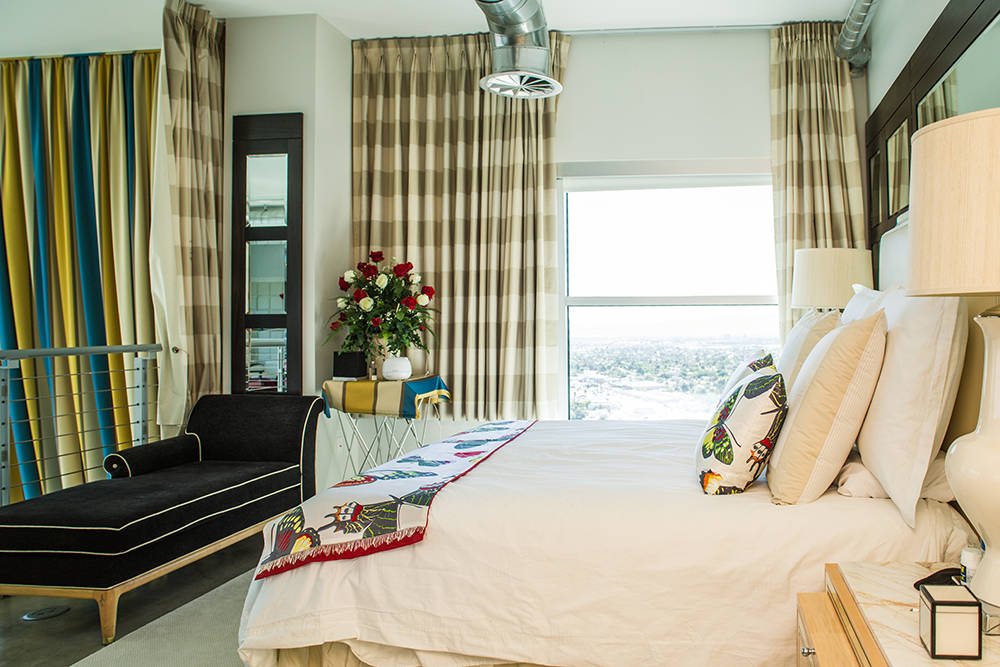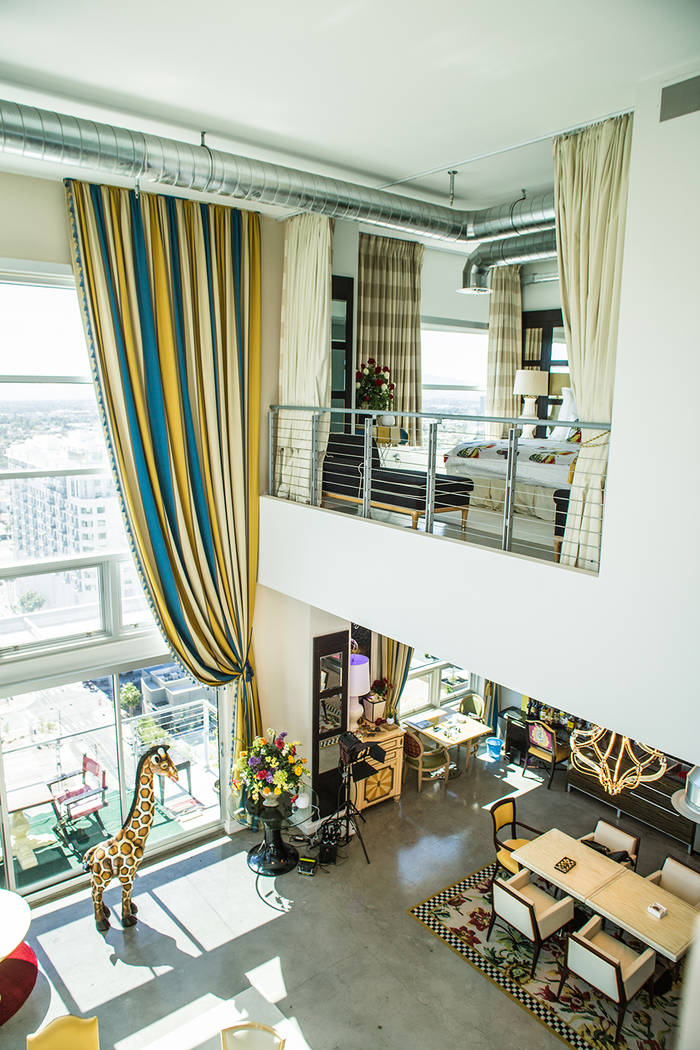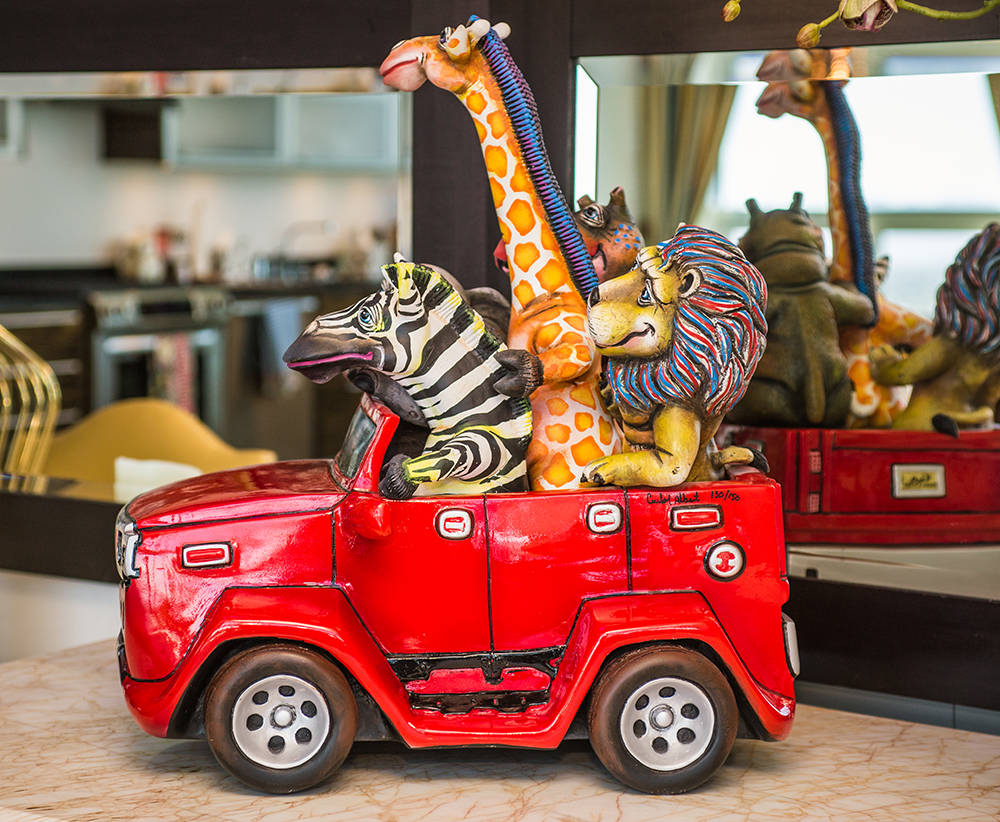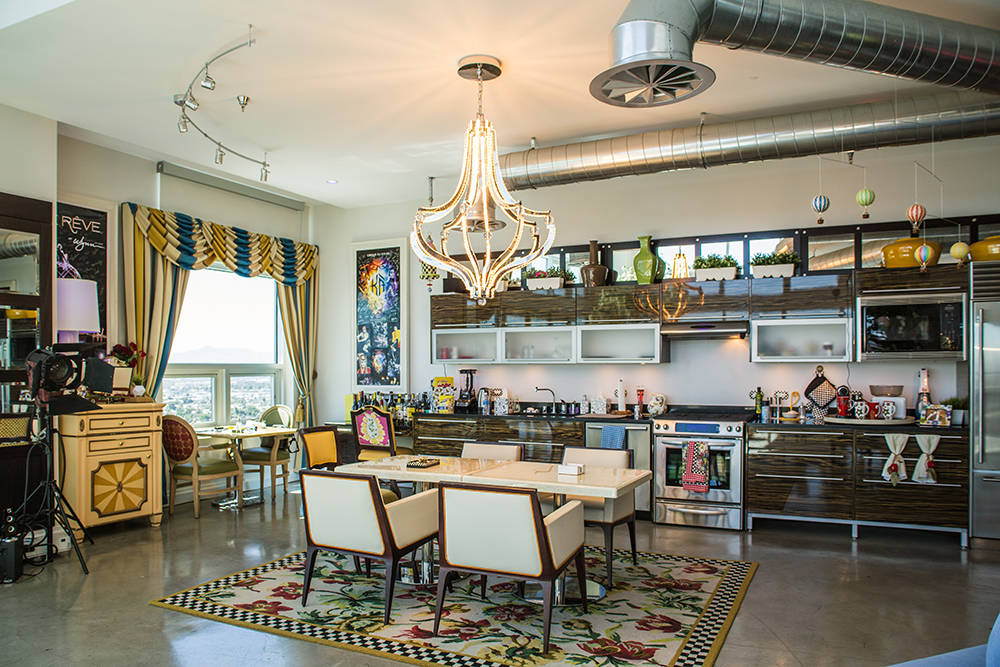 At the entrance to Frederic Da Silva's penthouse stands a concrete-and-glass, lighted kiosk from Wynn Las Vegas advertising "Le Rêve – The Dream." It's his favorite local production and a fitting reminder that Las Vegas is a city where big dreams can come true.
Da Silva is living the life he dreamed of for years.
He stars in and produces a successful show on the Las Vegas Strip, "Paranormal — The Mind Reading Magic Show." He lives in a luxury downtown condo; and his girlfriend is an acrobat in a Cirque du Soleil production. What more could a 35-year-old Frenchman want?
In Paranormal, audience members are recruited at random by catching objects such as Frisbees and stuffed elephants that are tossed around the room.
The volunteers then join Da Silva onstage and are instructed to think of a word and write it down privately.
Their minds are summarily blown away when moments later, Da Silva reveals their secret word.
The fast-paced show has been part of the Bally's entertainment lineup for the past five years.
Da Silva, a native of Lyon, France, knew from age 18 that he wanted to immigrate to Las Vegas and have his own show on the Strip, and he worked at that goal for 15 years, doing 300 corporate magic shows each year and appearing on French and Portuguese reality talent-style TV shows.
"I think it's every magician's dream to have a show in Las Vegas," said the mild-mannered entertainer. "I would work three weeks in France to make enough money to take a trip to Las Vegas, to knock on people's doors who told me 'no,' and I had to come back again and again. I never gave up that dream I had to perform here."
In 2012, Da Silva arrived for good and rented a condo in downtown's Newport Lofts, a 23-floor building at Hoover Avenue and Casino Center Boulevard built in 2007.
"I was looking for the best view of Las Vegas close to the Strip, and it was my dream as a performer to live on the Strip. I know a lot of locals don't like it but…" he said.
The intersection is dotted with queen palm trees planted on the boulevard and encased into the sidewalks, giving it an urban yet, residential feel. It's a changing neighborhood with law offices, modest apartments and the occasional graffiti covered 1940s-era home.
The building lobby has a modern look, with concrete floors and walls trimmed with pops of colorful art.
There is a 24-hour receptionist. Valet parking isn't mandatory and you can find free parking on the street. The atmosphere is more laid back, less restrictive than many other luxury high-rises.
Amenities include a top-floor pool, community lounge, gym and walking track that runs the circumference of the building, allowing for sweeping views in all directions.
He started with a small studio, then graduated to a one-bedroom, then a two-bedroom, all within Newport Lofts. After moving six times in five years, this January, Da Silva leased the largest penthouse on the 21st floor, for which he has an option to purchase.
The three-bedroom, two-bath unit with more than 3,800 square feet of space last sold for $514,000 in 2009. Four units in the building are currently for sale, according to Realtor Bill Zinsser of Realty One Group. They are priced at $310,000 to $650,000. He added the building association fee ranges from $490 to $597 per month.
Throughout the home, Da Silva has reclaimed, restored and/or repurposed pieces from local hotels Planet Hollywood, Bellagio and his favorites — Wynn and Encore. His treasures include everything from red velvet ropes, furniture, heavy draperies and items from the hotel gift shops.
Two entertainment centers from the days when they held large TV sets are now a pair of buffets after the top portion was removed. "Basically they wanted to get rid of it so I decided to (remove) the thing which was on the top, and I find just this piece of wood that I just put (as a new top) for this one and this one, (there are two) and I just keep it the way it was," he explained.
Throughout the first floor, the walls are lined with expresso wood and mirrored panels from The Hotel (now Delano).
A group of toy hot-air-type balloons floats above the great room. Da Silva saw them on display in a children's store in The Bellagio and he repeatedly asked to buy them, to no avail.
Finally, he peeked under the tags and discovered who the manufacturer was, and bought them directly.
"I find them very beautiful," he said.
The first-floor bathroom has a light fixture from the Wynn, and even a set of the hotel's pool towels, Da Silva said.
He can change the mood of the room through an app that varies the color of the lights.
The first-floor bedroom was converted into an office/massage room, next to the spacious great room that is open to the loft above.
The expanded balcony is a great place to dine al fresco, especially this time of year, Da Silva said.
Upstairs, is a laundry room, master bedroom, bath and closet and a smaller bedroom. Both bedrooms overlook the great room but can be closed off.
The headboard and bedroom pieces came from Wynn and/or Encore, and the butterfly linens were re-created locally especially for Da Silva.
If it were merely a condo furnished with an eclectic selection of hotel pieces that would be interesting, but this unit also has high-end zephyr stripped cabinetry throughout, glass subway tiles and top-of-the-line kitchen appliances.
Each time Da Silva moved, he spent more time and money redecorating his home, he said.
"And I think that when I'm done, I'm done. I learn what I can learn, then move into another place and try to do it better, get it right," he said. "I try to create an environment where it's better than outside. Then it becomes your own world where you find joy in the things you appreciate. It gives me a lot of enjoyment."
If there's a place in Las Vegas that Da Silva enjoys spending time above all else, it's the Wynn and Encore hotels, where he says he dines regularly at Sinatra, Terrace Pointe Café or Lakeside.
Da Silva plans on staying in Las Vegas "forever," and loves his penthouse, but is considering buying a house, he said. "It's going to be hard to compete with this view, but I'd like to have a garden and flowers, a pool."
He would have a definite advantage in that real estate negotiation — after all, he just might be able to read the seller's mind.