Real estate executive customizes Las Vegas tract home
December 12, 2016 - 10:43 pm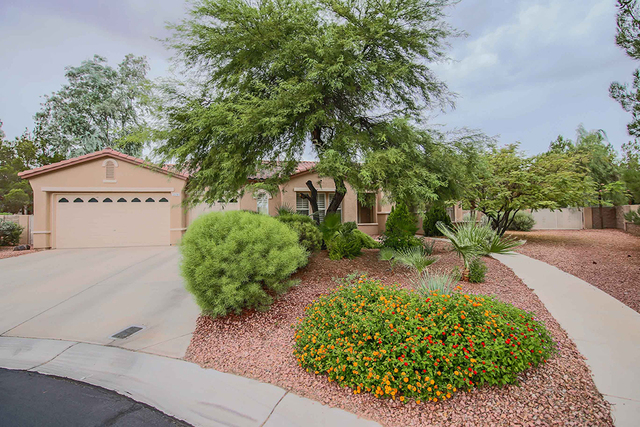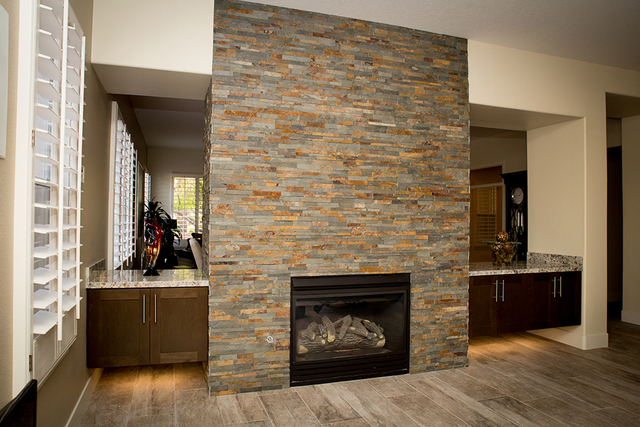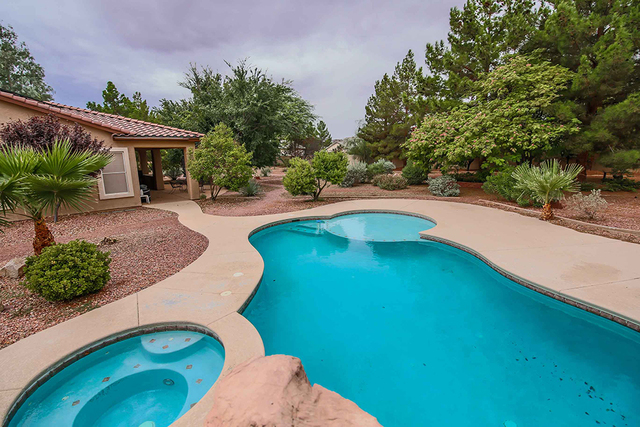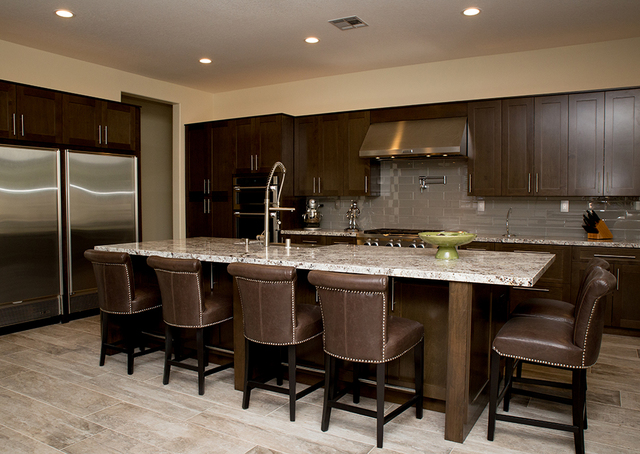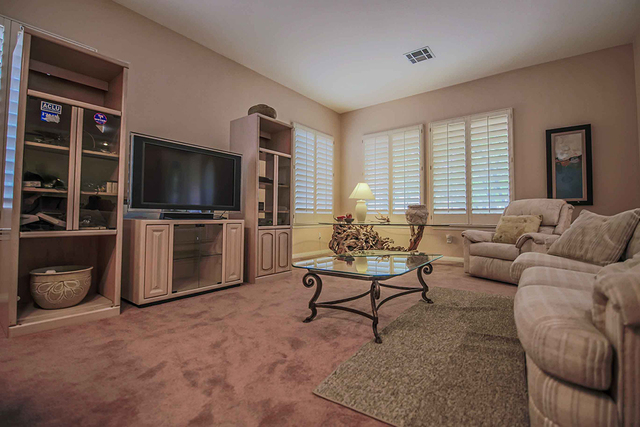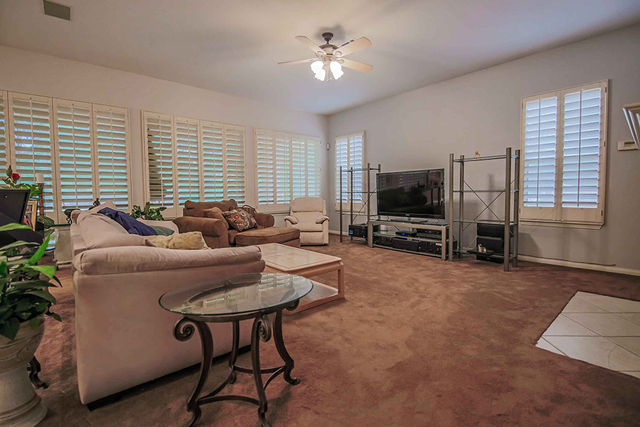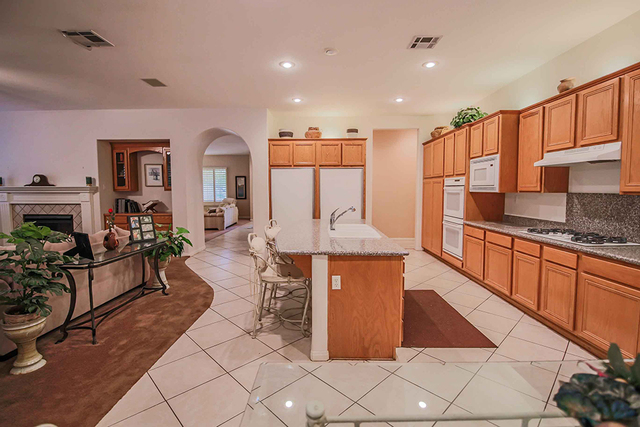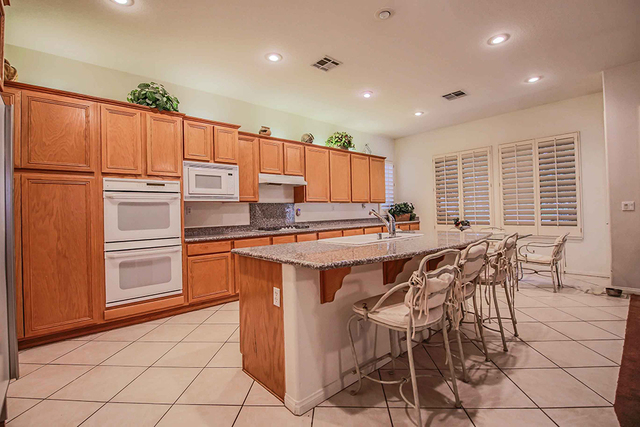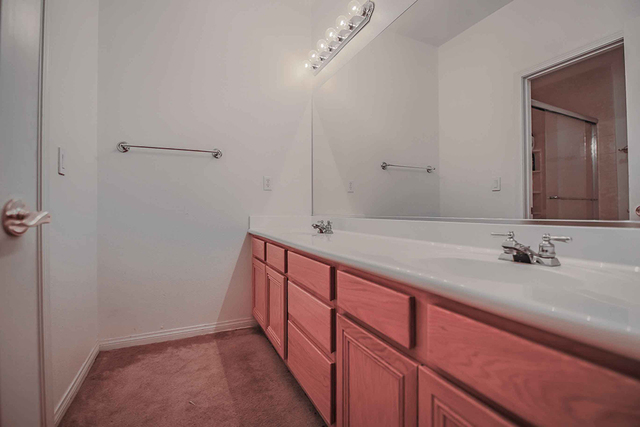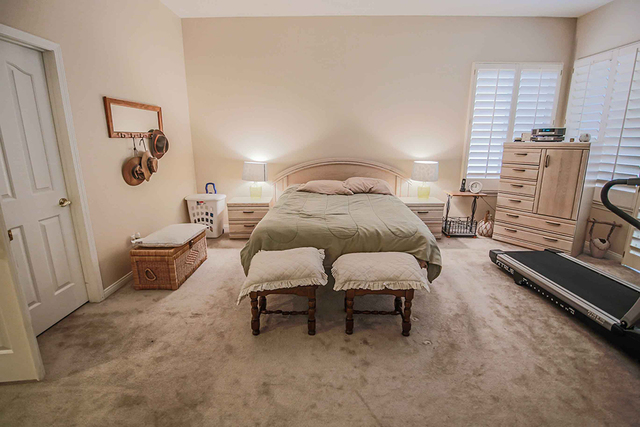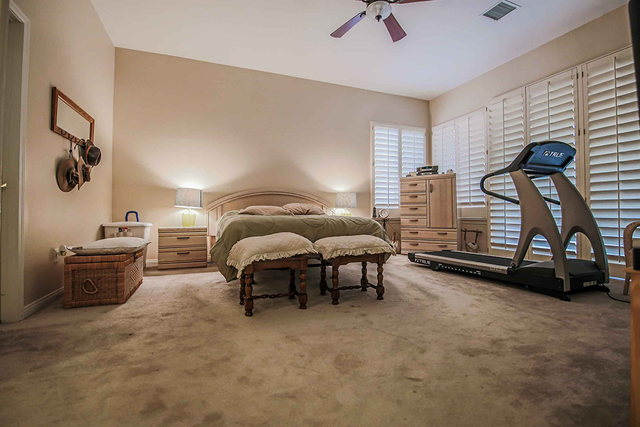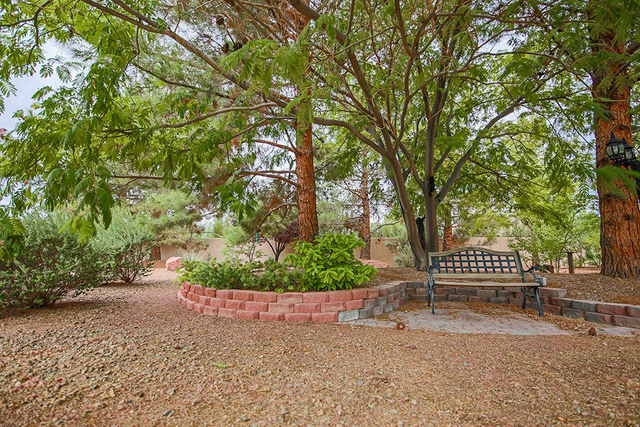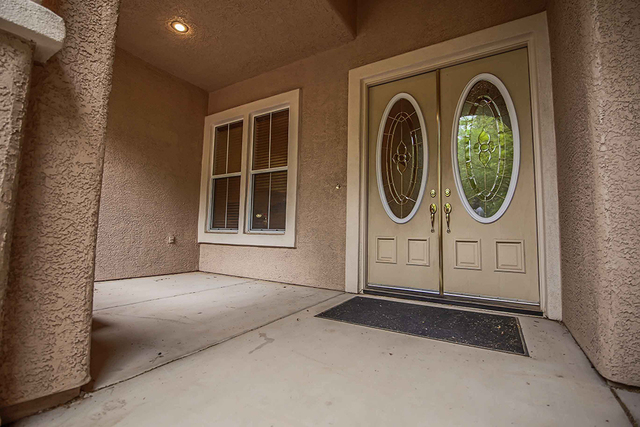 The HGTV show "Love It or List It" pits one married homeowner who wants to stay in place and a spouse who wants to move elsewhere against each other. In bachelor Gordon Miles' case, he could play both roles.
Earlier this year, the Realtor downsized from a 5,000-square-foot home to one about half that size in Henderson's Green Valley. He quickly realized the move was a mistake, and within four months he put that home on the market.
"We weren't comfortable with it," he explained, referring to his Great Dane, Hera. "It's actually her house."
So Miles, who is president/chief operating officer of Berkshire Hathaway Home Services for Nevada, California and Arizona, began looking for a house which he could modify to suit his needs. He found it in the San Rafael neighborhood near Cactus and Bermuda roads. What sold him on this house were the floor plan, location and large lot size.
"When I walked through the house and saw it, it was like 'Whoa!' It's close into town, and I got the lot size I wanted for Hera, who needed a bigger backyard."
The small, gated community of Dell Webb homes was built in 1998, and his selection on Ivywood Court was showing its age. Miles took the tract home in a great area and set about creating a fully customized residence, selecting many upgrades seen in million-dollar dwellings but in a way that made sense as a real estate investment.
"It's everything I wanted. I did it (for) me, but also thinking about resale down the line."
The community is just blocks from older half-acre or larger horse properties.
He had hoped to live in his Green Valley house during the remodel, but he sold it five hours after listing it, for full price, and closed escrow in a whirlwind 20 days.
"So all my dreams of not having to live through a remodel were shattered," he said, laughing. "In we came."
After four months of work, the home is a paradigm for buyers thinking about buying an older home in an established neighborhood.
"You can take these older homes, and like my contractor said to me, I now have a fully custom home, Miles said. "It might look like a lot of work (was done) here, but a lot of it is finishes, painting it, cleaning it up. It's not as much as everybody thinks it is. The land was a huge thing for me. When you purchase a brand-new home and you put in that backyard and swimming pool, you're already upside-down," he said.
Miles bought the house in August for $522,500 and estimates he has spent around $80,000 so far, which makes sense, he said, because "there's a sale of the exact same house with half the lot size that's been redone for $659,000, so I'm good. If I were to list it today, I would sell it for the same price."
Although the floor plan was somewhat open, his first change was to eliminate a wall separating the living room from the kitchen/great room.
"That was an easy fix, and absolutely necessary to make the house look bigger," he said. "All the new floor plans are open concept, so it modernized the house."
In its place he installed floating, under-lit, counter-height cabinets on either side of the existing fireplace, which he wrapped in a multicolored stacked stone façade. Now from the front entrance you can see straight through the home into the .71-acre lot's backyard and still have multiple seating areas for entertaining.
Rectangular, wood-look porcelain tile flooring replaced the old, white tile squares and carpet of the 3,100-square-foot house. An ultra-padded modern Berber carpet was used in the home's three bedrooms.
Next, he replaced the kitchen and bath cabinets with newer, suede-colored ones topped with white and brown granite and added a grayish glass subway tile backsplash. He kept the existing hall and laundry room cabinets, which he had professionally painted to match the others.
He replaced the kitchen appliances with new Kitchenaid stainless models, except for the dual Subzero refrigerator, for which he had stainless door covers made to match the others and save money.
Miles said he is particularly fond of his six-burner gas stove beneath a newly added pot filler, he said. "My stove is my prize possession. That's something to think about when remodeling. I didn't go with Wolf (brand), because I understand the level of the area and the value of the home. This same stove in a Wolf is $14,000, but a Kitchenaid is $8,000. You can over-improve."
The kitchen island was extended a few feet into a former eating nook and now can seat eight.
The other major remodeling jobs were in the master and guest baths. The guest bath had only a shower; it now has a tub and shower combo.
"That's better for families," said Miles.
In the master bath, wall-to-wall carpeting was replaced with tile, and the builder-grade mirrors were swapped with nicely framed ones. Originally there was an oval soaker tub seated in a rectangular frame covered with 4-inch, white tiles that crossed over the shower, making it one unit. Miles didn't particularly want a tub, but he replaced it with a freestanding white oval because "ladies always want a bathtub, and I always wanted a stone floor in my shower."
Again not wanting to spend too much, he bought his tub online for about $800 instead of the similar $3,000 porcelain model he had his eye on.
What was an office or could be a formal dining room is now a game room near the front door. He replaced its opaque French doors with clear glass.
Miles plans on making some changes to his park-like backyard with its lagoon-style pool with water slide in the spring by adding lighting and patio stones. There are a variety of mature trees in the back, including pines, mesquite and desert shrubs.
"That's one of the differences of buying an established home and remodeling versus buying a new home. Landscaping like this would cost a mint."
He advises people contemplating a remodel project to choose an independent contractor with great references; make sure you understand what you're getting, and be involved with the project.
Also important is shopping for furnishings and fixtures. For example, Miles had planned on having the bath mirrors redone for a fee of $1,800, then found some he liked better for $99 each at Home Goods. He also cleaned and updated what was reusable. He had all the plantation shutters repainted and the hardware replaced to match new cabinet doors.
"I can tell you that was half of what it would have been to order all new shutters. You can remodel on a budget and still get what you want," he said.
Miles also said it's important to know what type of house will work for you and what area you prefer to live in.
"Look at the bones of the house and the floor plan. In this case, the floor plan worked for me, so my modifications were minor; $1,500 to cut open (the living room) wall."
With a little luck and a lot of foreknowledge, this realtor found and created a dream home.
"As long as I'm living in this town, this will be my home now. That's why I did everything I wanted to do with it," he said.