Realtor: Demand for downtown homes high
Updated June 12, 2017 - 9:28 am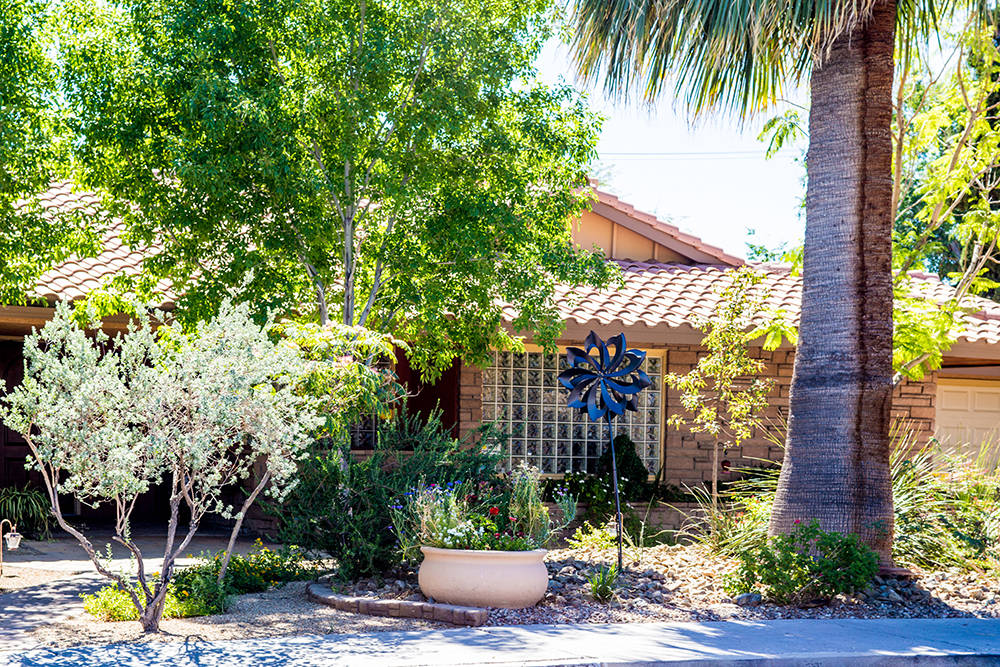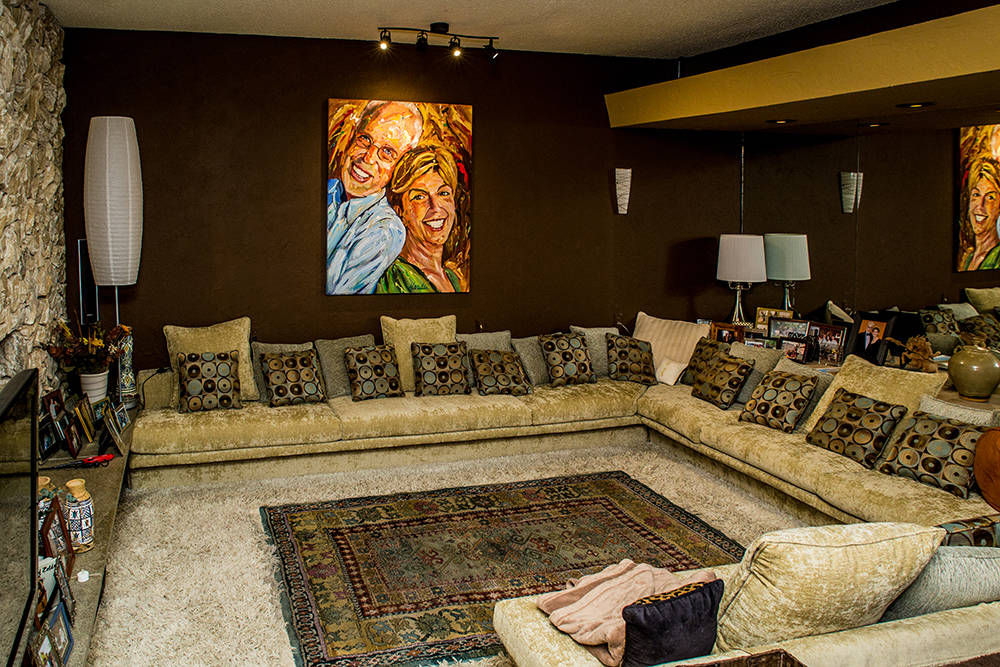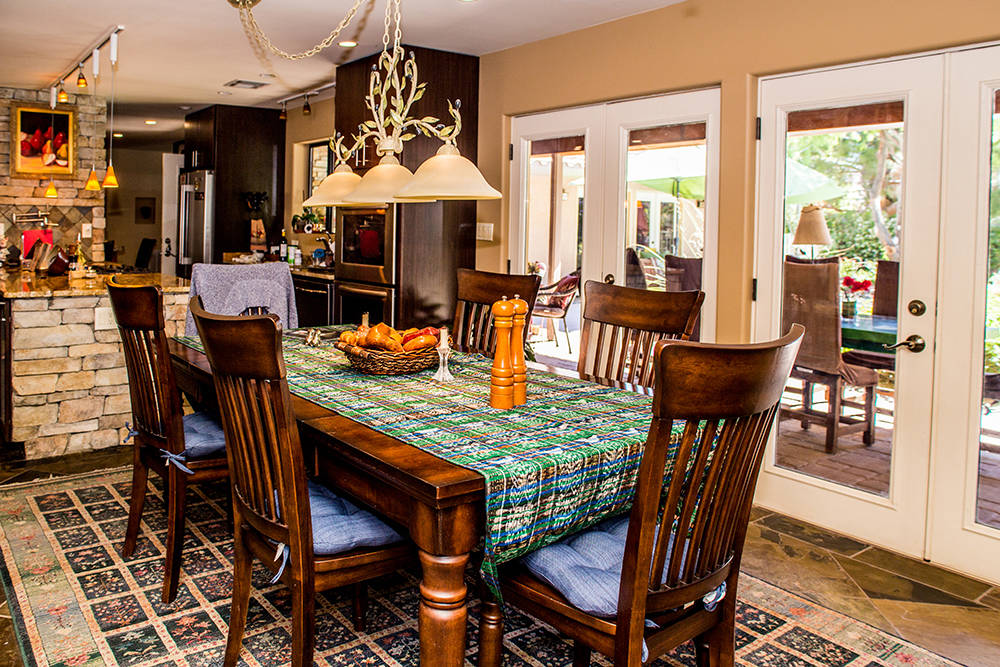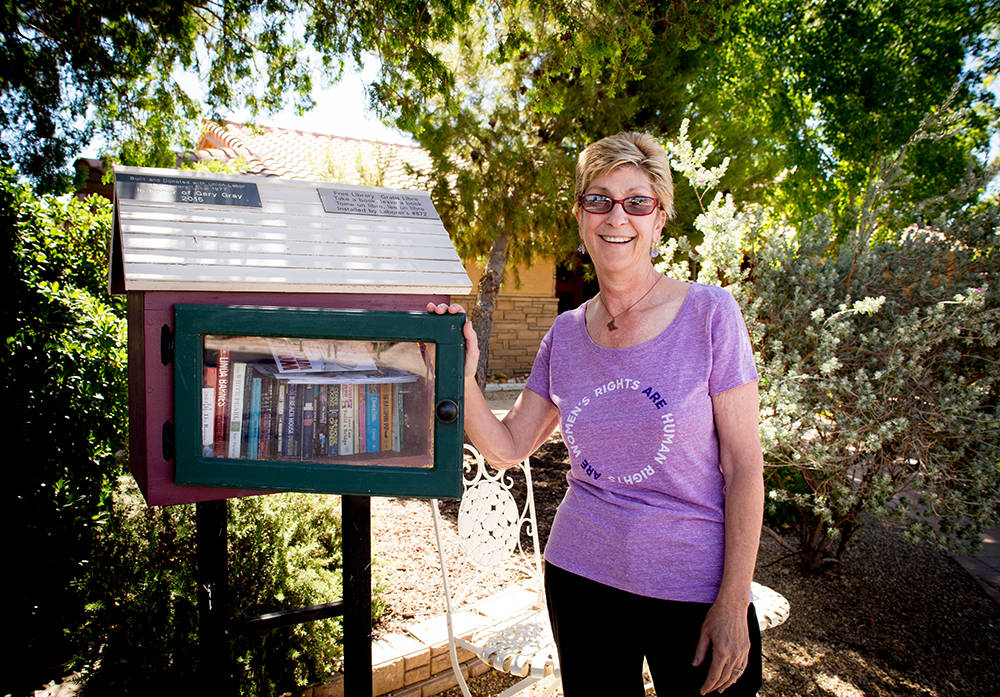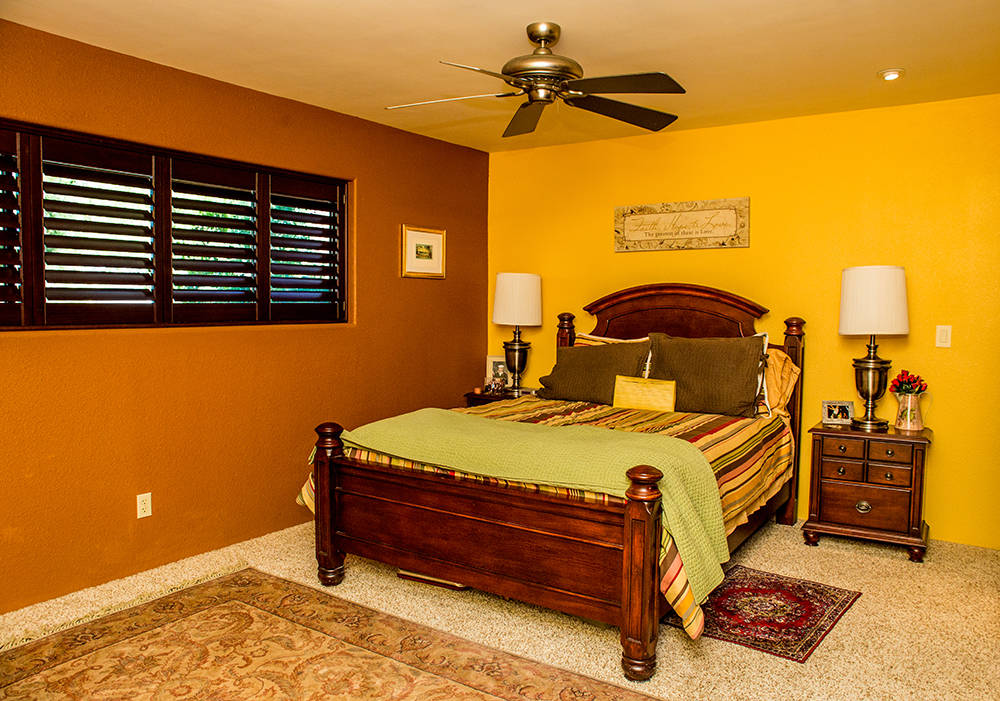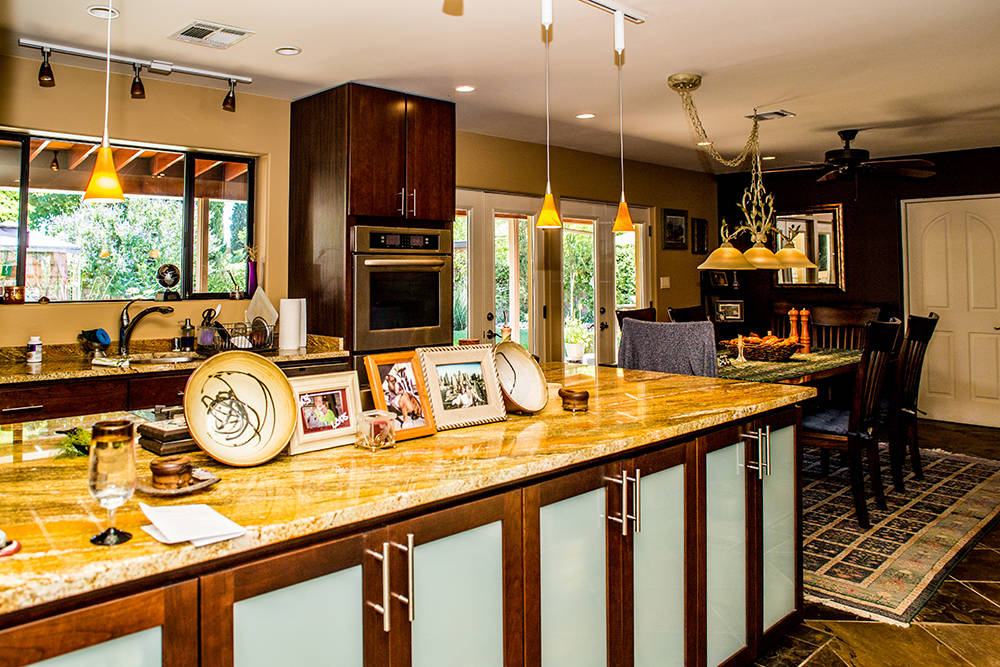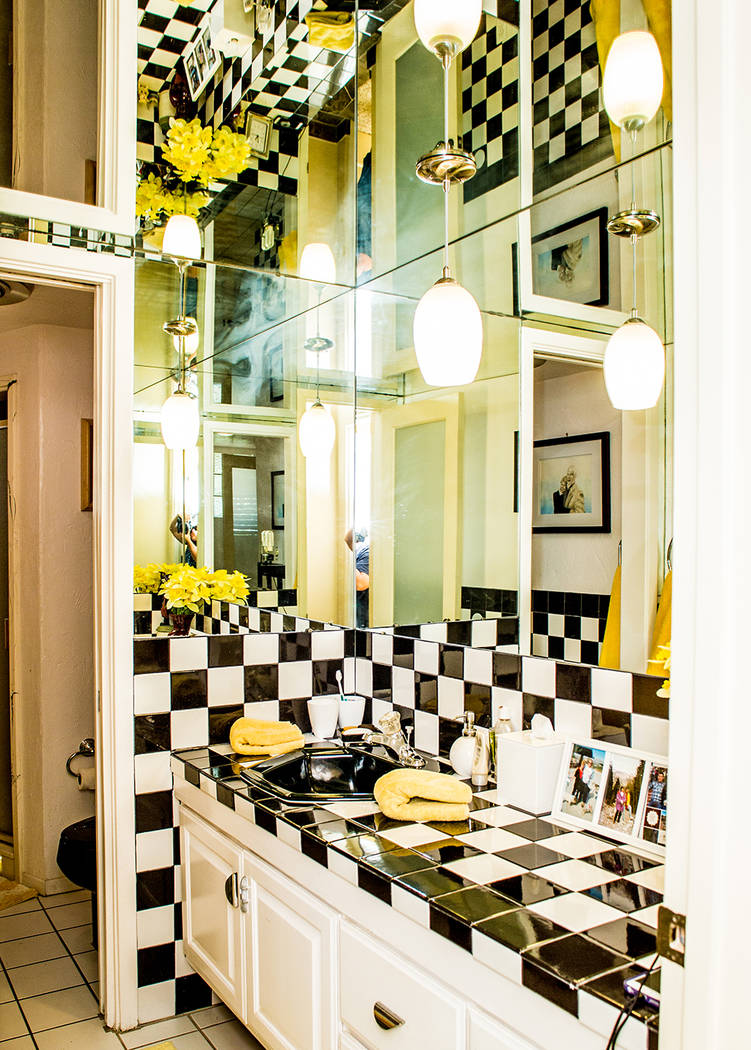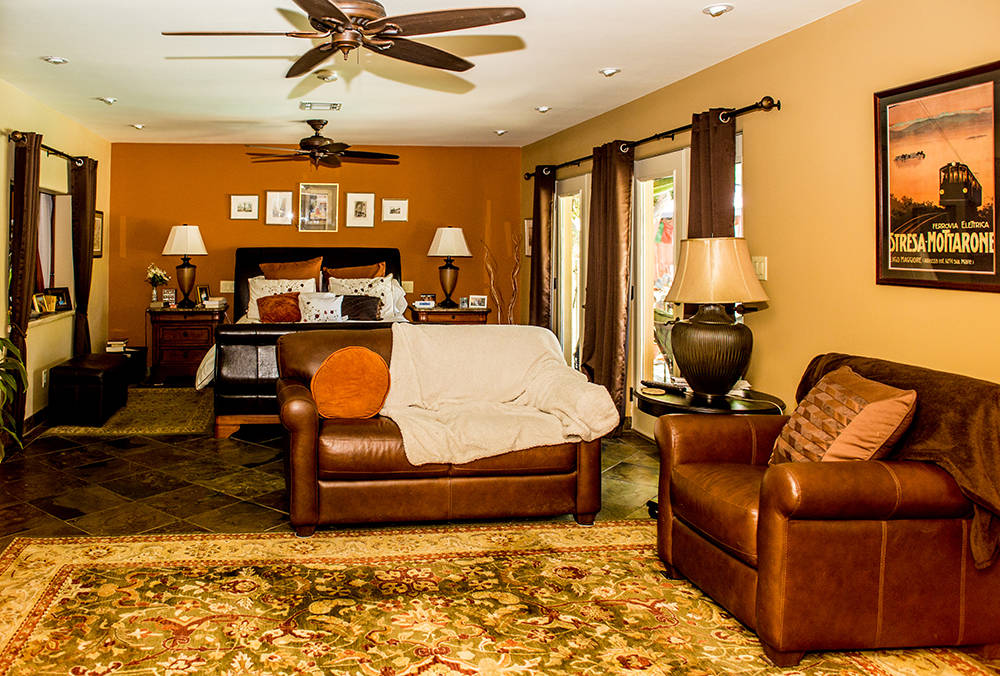 Ever wonder what it would be like to live near your elected officials? Would it be like an open pipeline to get problems fixed? Or are they secretive, dodging any interaction with neighbors? Do they wave hello, only to speed off, or simply pretend not to see you flagging them down?
This is not the case with Clark County Commissioner Chris Giunchigliani, who lives in a historical downtown neighborhood. She freely gives out her contact information and said her neighbors are respectful about using it. On a recent Saturday stroll, she greeted three of them within five minutes. She's knocked on doors canvassing for political causes; in fact, that's how she met the previous owners of her house.
The commissioner pointed out many houses within a block of hers that were once owned by prominent Las Vegans, including Liberace, builder Tony Marnell, restaurateur Andre Rochat and the Von Tobel, Mobray, Foley and Lovett families.
It is impossible to describe the home of Chris Giunchigliani without including her late husband, Gary Gray. Married for 28 years, they owned and remodeled two downtown homes and a cabin on Mount Charleston before his death after an April 2015 car crash on Kyle Canyon Road.
She describes Gray as "a Renaissance man" who taught middle school English, ran many successful political campaigns — including President Bill Clinton's 1996 Nevada drive — and was a skilled construction worker.
The couple bought their vintage 1964 home in Marycrest Estates in 2006 for $435,000 after living near 8th Street and Bracken Avenue for 18 years. They felt at home in the neighborhood where residents look out for one another and host monthly get-togethers.
It's a well-tended neighborhood that attracts young and old buyers, according to Jack LeVine, owner/broker of Very Vintage Vegas Realty that specializes in historic neighborhoods and midcentury architecture.
"We're selling to a combination of baby boomers who are coming back to their childhood home, people who left for the suburbs and are now coming back. We're also selling to their kids and grandkids who grew up in the suburbs and want nothing to do with them anymore."
Downtown homes "offer charm, character and uniqueness," LeVine said. "No two homes are alike. Even the tract houses, after 50, 60 years they've been personalized enough that no two are alike."
The couple lived in their sunken living room for the first year while remodeling the 2,700-square-foot, single-story home.
"Gary saw the potential. It had four itty bitty bedrooms and pink flocked walls. The kitchen was the worst. My husband was a cook, and he wanted to be three steps from everything … but he saw the good bones of the house, so that's why we bought it."
They spent an estimated $100,000 on the project. The first task was jackhammering up the floor to replace a corroded sewer line.
The kitchen layout didn't work for them, so Gray designed one with a working triangle and added a granite-topped island; removed a wall and expanded into a hallway to create a small office space; added an outdoor kitchen and outdoor powder room, and combined two bedrooms into a large master suite with a semi-open shower and a sitting area. A friend installed custom cabinets in the kitchen, office and closet.
Other rooms were left untouched to preserve the original charm, including a bathroom with a pink tub and matching pink sinks, and another with black-and-white tiled backsplash and mirrors on the ceiling and upper walls. Both have glass block wall accents, which in 1964 were a new trend.
In the living room, they kept the shag carpeting, built-in wraparound seating and fireplace surround made of stone from Rhyolite.
"I love that it's open. We took out a few walls when we designed it to make sure it flowed from the front of the house to the back," said Giunchigliani. From the master bedroom, they added patio access via French doors. "We kept as much of the old as we could. Gary put his own touch on stuff."
Each room features original art by mostly Nevada artists, including some stained-glass pieces by Gray. Local artist Michael Wardel painted the portrait of the couple that hangs in the living room. A framed photo of the couple with Clinton is modestly tucked away in the master bedroom.
The couple managed to visit all seven continents and brought back lots of folk art, particularly from Mexico and Peru, which are displayed in one of the guest bedrooms.
"None of this came from Pier One," she said.
The backyard features a pool, dense landscaping, raised vegetable gardens and river rock border. There is a dining table Gray created with the front door from their other house.
"It's perfect for entertaining," she said. And, she often does, hosting many events for nonprofit organizations.
It has a small patch of grass that Chris Giunchigliani mows herself. As the daughter of an architect, she grew up accustomed to physical work and is no prima donna when it comes to handling tools. She's done wiring, stucco and painting and is not afraid to fire up the snow blower at her Mount Charleston retreat when necessary.
After removing some concrete from the front yard, they planted a big pine tree and a graceful, purple-flowered jacaranda that is home to several birds. It has a density and variety of plants and sense of serenity that is welcoming to visitors.
To honor her husband, she installed a "little free library" (littlefreelibrary.org) with a couple chairs in one corner of the front yard. This was something he talked about doing, she said. Passers-by are welcome to take a book from it or leave one. In fact, she commissioned 32 of them to be built and installed around the valley from Blue Diamond to Henderson, and she gave them to residents through a Facebook offer.
Demand for homes downtown is high, LeVine says, but inventory is much lower this year than it has been for the past 10 years, because "there's an intersection happening of the popularity of both midcentury modern architecture as well as the desire to live close in the urban cores of nearly every city in America."
Only 29 homes were for sale at the end of May, according to LeVine, who says two-bedroom homes with one bath start around $120,000, and that the overall prices reach $350,000.
Although they bought at the height of the real estate bubble and couldn't get what she paid for it today, Giunchigliani says she's gotten over it.
"We're still below market value, what we paid for it 11 years ago, but it's still my home. It's where I'm comfortable and this is where I'll be."
Career-wise, she will be term-limited out of her commission seat in 2018 but has not announced her plans.
"I'd had a good public service run — 26 years — and (Gray) supported me very well through all that but we loved to travel and entertain, and so we were just going to continue (traveling and entertaining). We were looking forward to growing old together. But (after his death) I spent my first year in a fog and second year reassessing who I am, and I still have things to give. So I can't really say what, because it will be controversial, but I'll be making some decisions in the near future."