Richard Luke returns to contemporary roots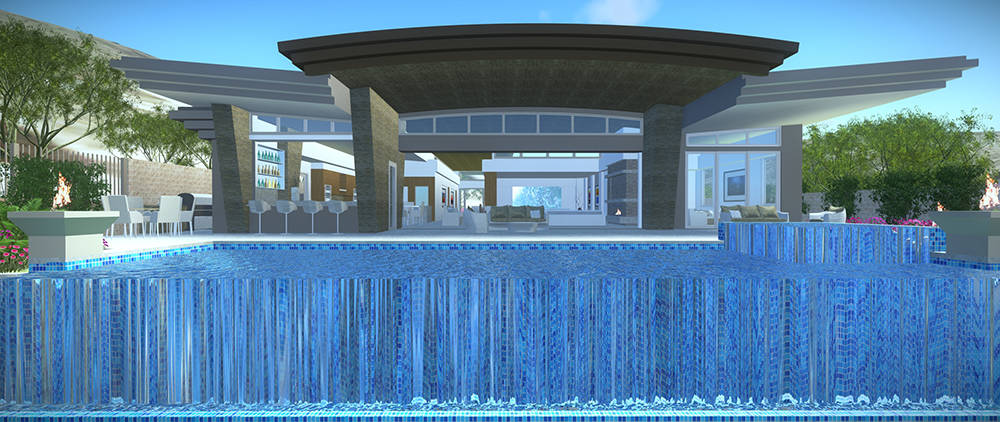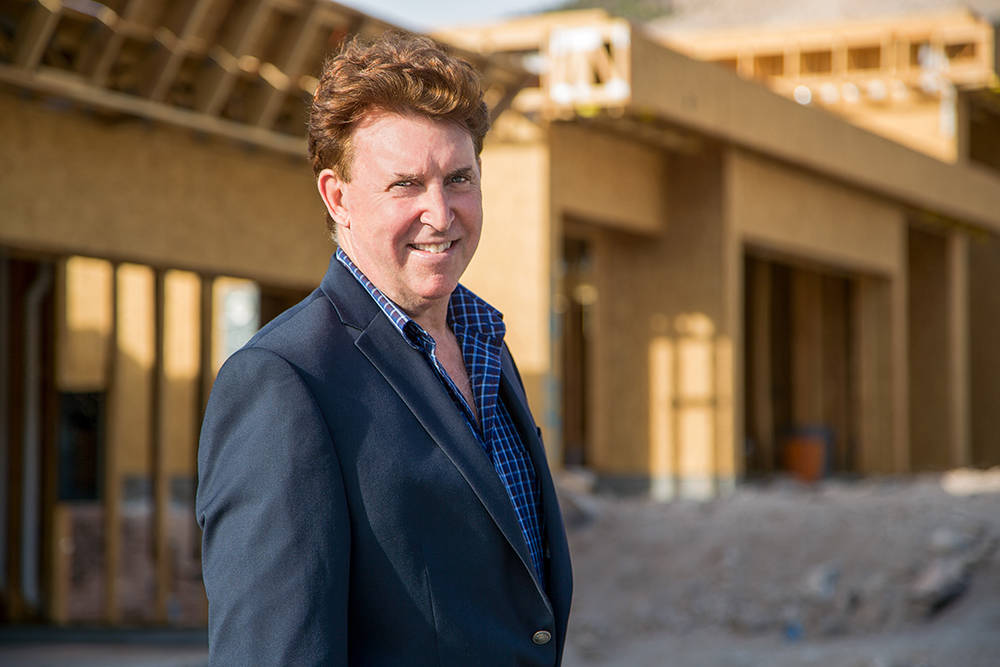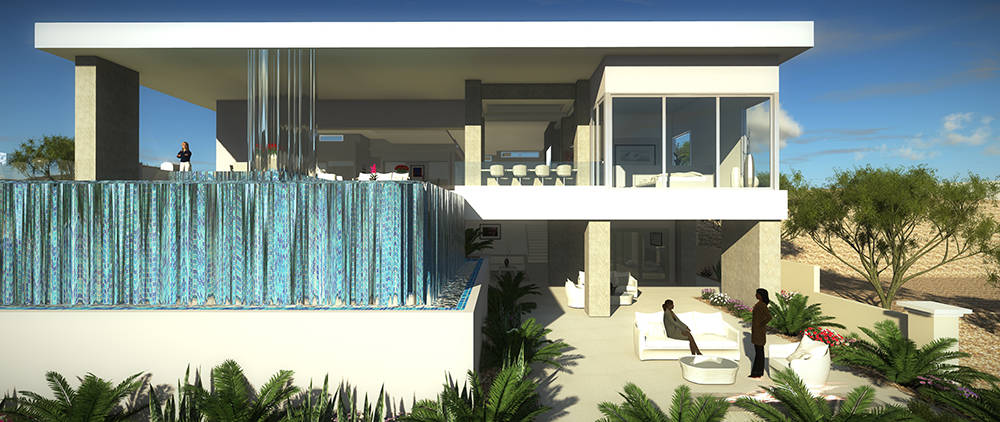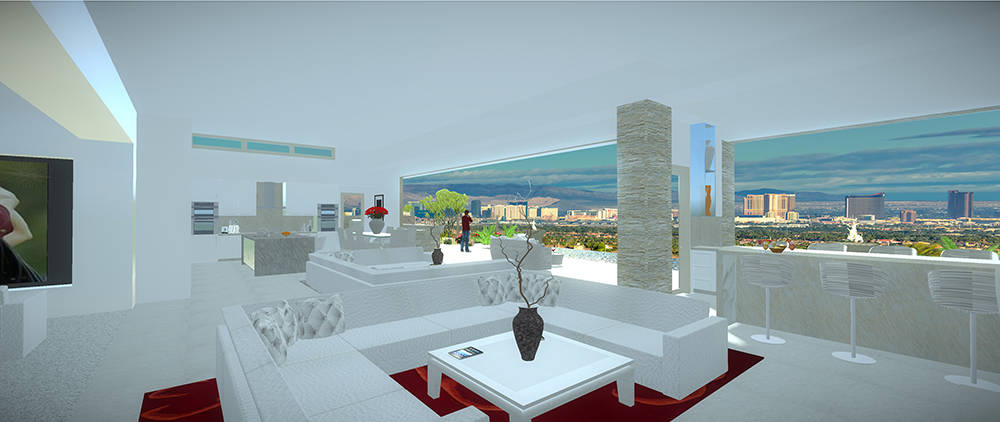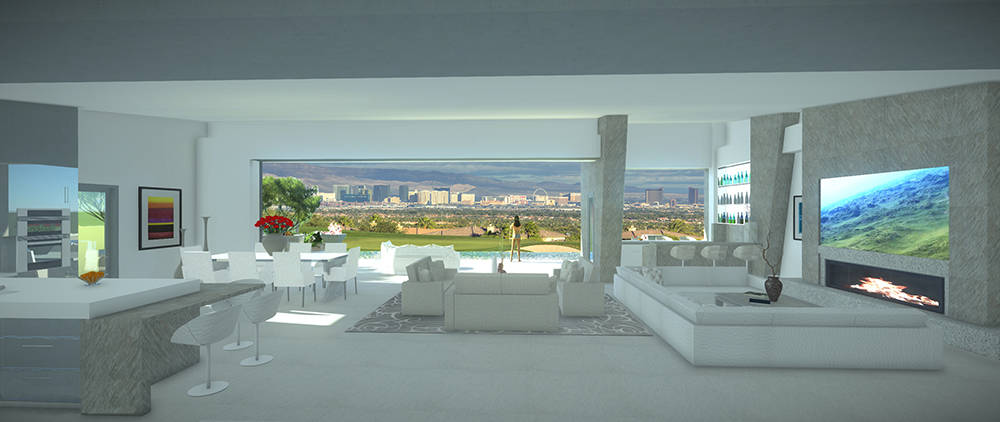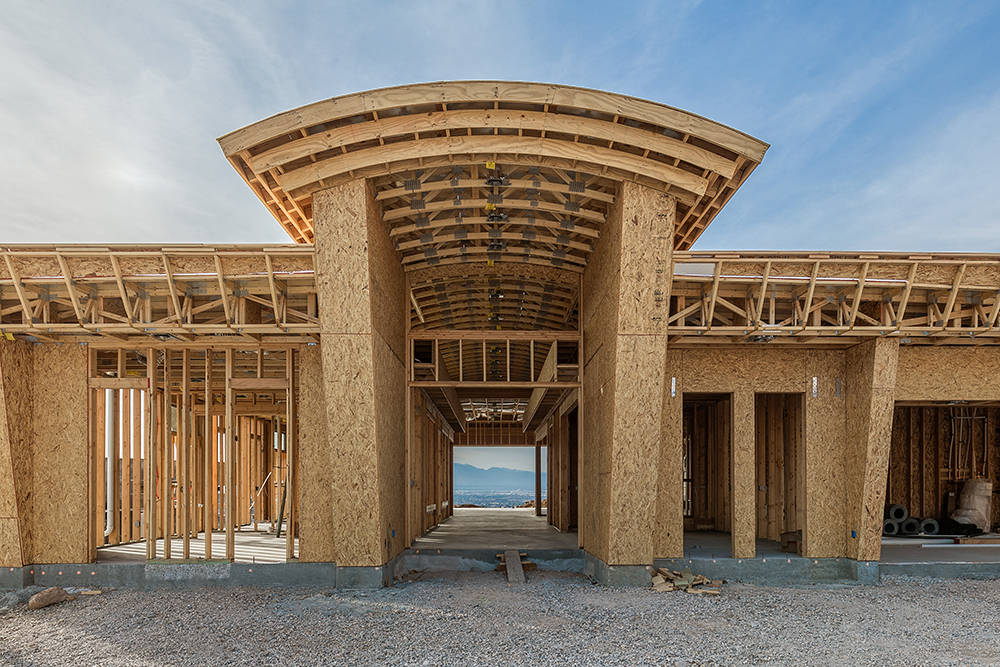 He's designed houses all around the Southwestern U. S., but Las Vegas-based architect Richard Luke's latest venture has him creating midsized homes on newly released view lots in Henderson's posh MacDonald Highlands golf course community.
Luke is an award-winning architect with a client list that includes celebrities and billionaires who appreciate his easygoing style and stunning designs.
Of the six lots being developed, five are approved for single-story homes and one for a two-story model. All are in the Highlander Ridge section, said real estate listing agent Kristen Routh-Silberman of Synergy|Sotheby's International Realty.
Luke and his partners, Five Star Properties Collection LLC, snapped up the latest batch of single-story view lots as soon as they were released. Each design is oriented perpendicularly to the Strip, with city and mountain views.
The collection ranges between 5,000 to 6,775 square feet, and from $2.5 million to just under $3.3 million, including the lot.
"You don't see very many single-story custom homes, said Silberman, "because all the developers do two-story homes to maximize the square footage and push the price up. A one-story, 5,000-square-foot house with indoor/outdoor living is going to live like an 8,000-square-foot two-story, anyway."
Mega-mansions are going the way of landline phones, she said. "They want scaled-down, 5,000- to 6,000-square-foot homes. If they have three to five bedrooms, some of those rooms can be multipurpose as office or workout rooms."
Luke oversees all aspects of the design, from stucco and insulation choices to landscaping.
"I'm incorporating the indoor/outdoor effect into all the homes. It makes a big difference," he said. Each open-concept design will have disappearing glass walls in the great room, bar area and master bedroom.
Luke grew up in Australia, and says modern architecture was all he was familiar with until moving to Las Vegas in 1984 to start his own business. Here, he had to design the European-influenced styles that were prevalent until the last few years. "I always liked modern, contemporary, real clean design … Mediterranean was the big rage when I first got here. I love this new phase. Probably 90 percent of the homes I'm doing now are contemporary."
In fact, Luke says, MacDonald Highlands will not approve plans for new homes that don't have a modern desert flair. "Only transitional or contemporary," he explained. It could be contemporary on the outside, and a little traditional on the inside, Luke said, but no more arches and bubbling bird baths.
Silberman says her firm has identified the elements most buyers in MacDonald Highlands are looking for. "We have a luxury homebuyer who is primarily from California looking for a second home, and Nevada residents looking for something modern, fresh and new. Everyone wants a modern house with three to five bedrooms or a combo. They all want a Strip view, infinity-edge pool, fire pit, bar, theater, four baths, and a three- to five-car garage. We have the wish list of what 90 percent of people want who come to this sales office."
Synergy|Sotheby's International Realty has a sales office in MacDonald Highland's country club, DragonRidge
The Five Star Residences have been designed to check all those items off the list. They will also have ceilings 14 feet and higher, waterfall countertops, slotted HVAC diffusers instead of rectangular ones, and smooth finishes on the walls.
Each will have a standard 40- to 50-foot pool, but one will be an 82-foot lap pool, because Silberman said "so many people now ask us for a one-story with a lap pool. It just doesn't exist."
The design incorporates the latest energy- saving technologies. All walls including interiors will be insulated using radiant barrier to cut the heat and retain warmth, and will be pre-plumbed for solar equipment.
The roof line will cantilever out 14 feet, providing shade but not restricting any views, which would be the case if less expensive columns were in place. "I didn't want to have any columns that obstruct the view," Luke said.
The designs fit the buyer who wants a unique home but is perhaps not prepared to get onboard the starting-from-scratch, custom home-building route, Silberman said. "You can still personalize it. It's a custom home that's been jump-started."
And the building process will be shortened, Luke said. "By the time you break ground, you've saved six months, because it takes that long to design and process the plans through the association and the city."
The first two homes should be finished around September, Luke said, and two more completed by the end of the year. The purchase includes complimentary initiation and a one-year social/sport membership in the community's DragonRidge Country Club, so buyers can take full advantage of the community's spa, exercise and social offerings.
This is the first offering of Luke's Five Star Residences in the community, said Silberman, but they anticipate more to come in the future.
"People from Southern California love MacDonald Highlands, simply because of the view. It's like the Hollywood Hills but in Vegas. You've got these unobstructed sweeping views of the strip, the greenery and five-star amenities," she said.