Smart homes features limited only by homeowner's imagination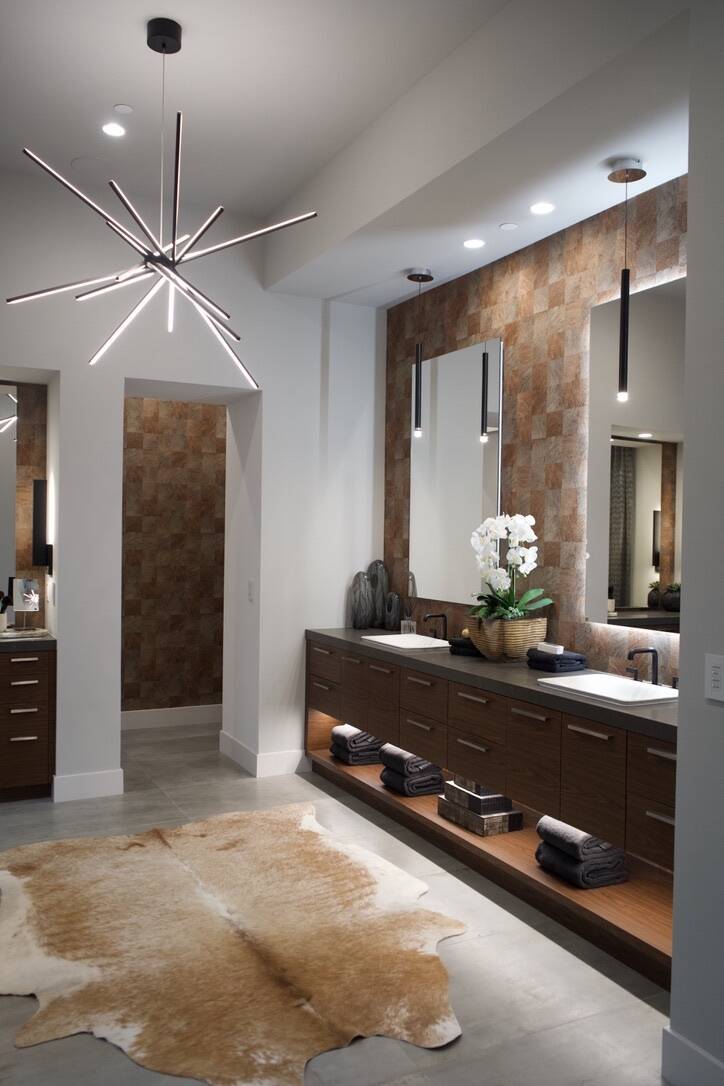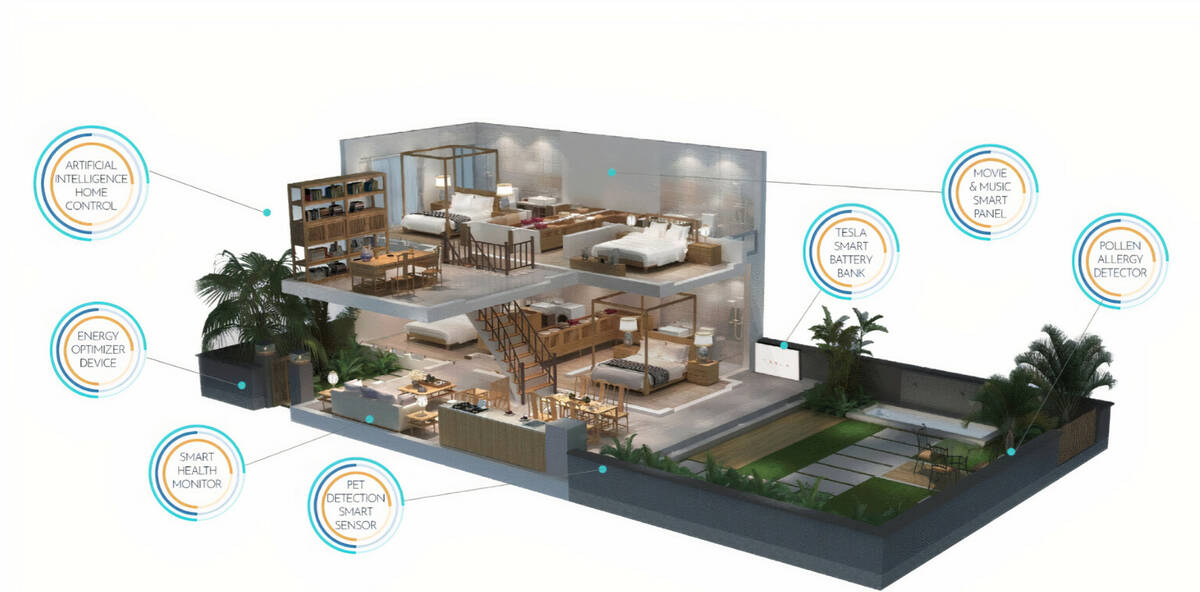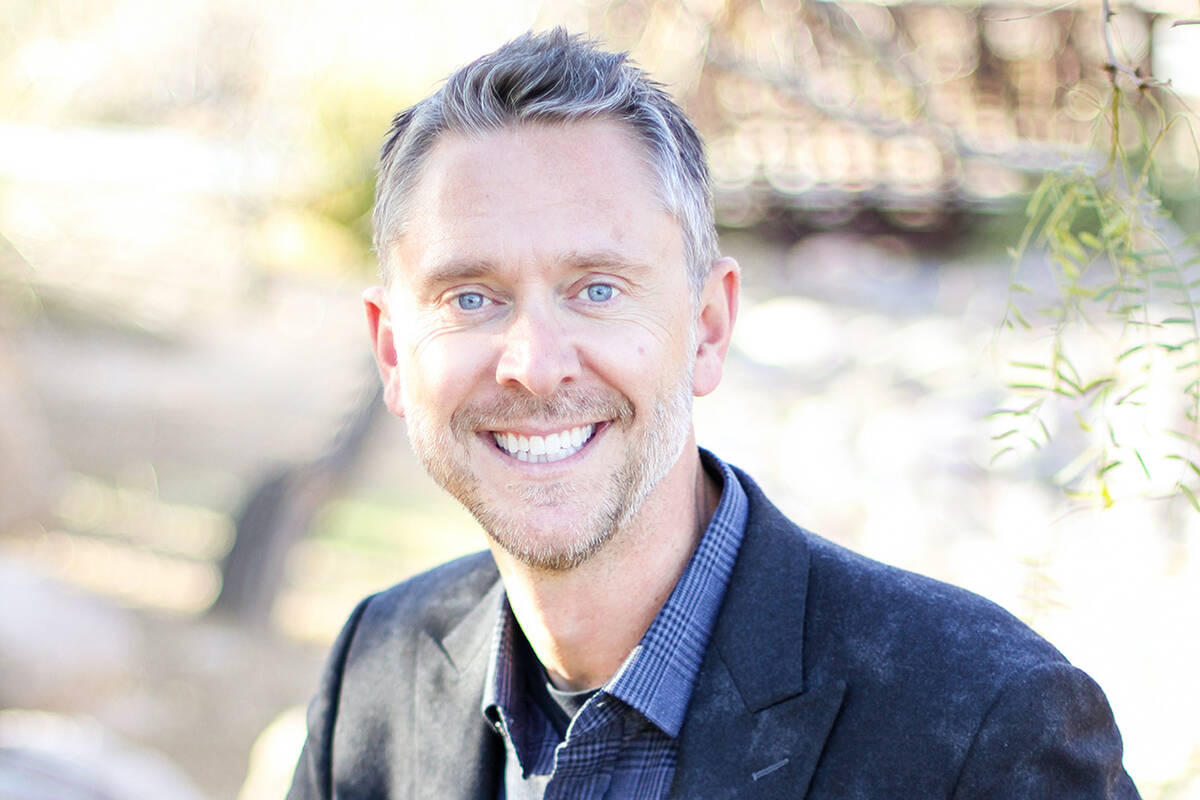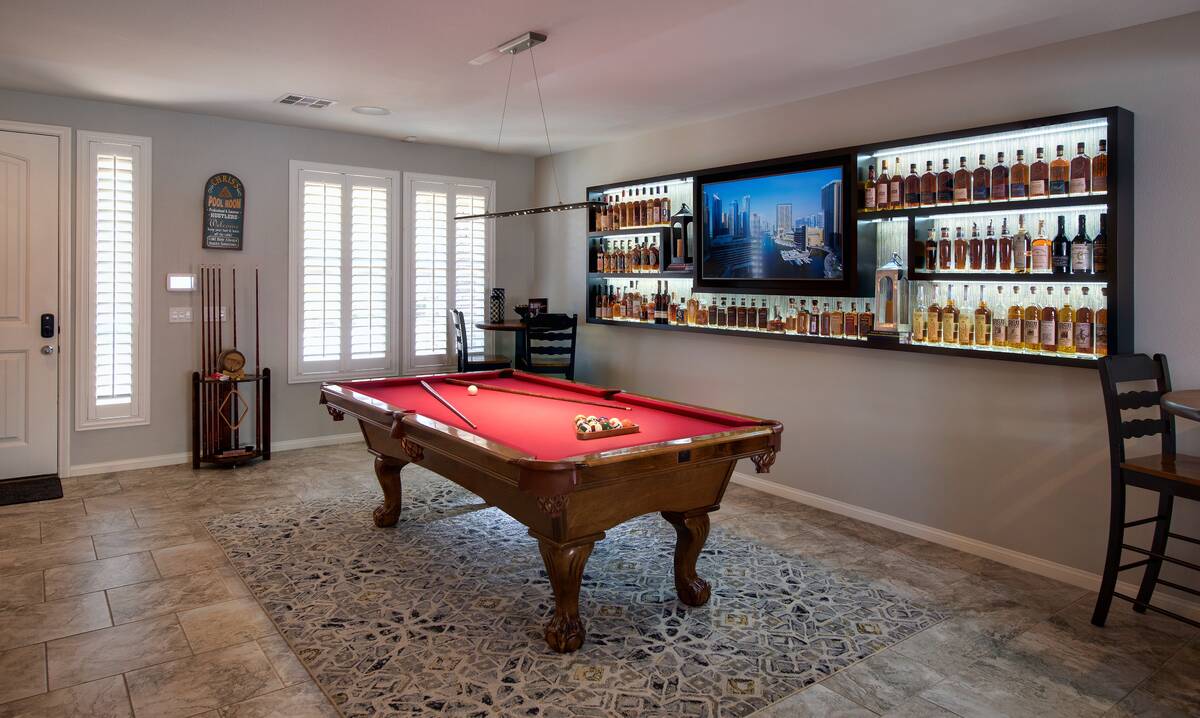 Smart-home products and services have evolved rapidly over the last 20 years to connect every niche of a luxury custom home with features limited only by the imagination of the homeowner.
Security products like video cameras, proximity sensors, motion detectors, electronic door locks, smart doorbells and other monitoring systems comprise about 10 percent of the home technology marketplace. Cyber security is also an important dimension of a comprehensive home security system.
Entertainment features can include giant-screen TVs, surround-sound audio players and distributed speaker systems. All these devices can stream sports events, music or a favorite Netflix show to any room of the house, even to the outside patio of a luxury home on demand.
Programmable multicolored LED lights can be synchronized with dance music to get a party going or programmed to exude a warm, dimmable white light to set a more intimate mood.
In the kitchen, a centralized touch-screen console or voice-controlled system can program a stove to start cooking a casserole at a scheduled time. Energy Star-certified appliances are frugal with water and energy while washing dishes or clothing. Programmable coffeemakers and electronic teapots provide morning beverages at just the right temperature and flavor.
Environmental controls include programmable thermostats for heating, ventilation and cooling systems that can also provide different zones of temperature within a home.
Motorized shades can be programmed to track the motion of the sun during the day, in order to adjust the amount of natural sunlight coming into a home.
In the bath or shower, smart valves and heating systems can provide programmable sprays of temperature-adjusted water that can massage, soothe and awaken a tired body. Air quality sensors and motorized ventilation systems can replace internal air with fresh, filtered air from outside the home. Smart irrigation devices provide just enough water to keep outdoor plant landscapes healthy but also know not to water on rainy days.
Crestron, Control4, Savant and other home automation companies have developed libraries of software files and application menus that stitch together multiple devices from varied vendors. These automation systems for the home must also navigate and communicate between unique clouds of server systems from different companies that manufacture overlapping products and services.
After systems integration, all these features should be controllable remotely by just one device, such as a mobile phone app, centralized touch screen or handheld universal remote, in conjunction with a voice-controlled speaker system like Amazon Alexa.
Crestron first began supporting the hospitality industry in Las Vegas with its software integration services for smart devices. During 2008, the company opened an Experience Center on Howard Hughes Parkway, to expand into the residential, military, educational and commercial building markets.
Competitors like Control4 and Savant have been making headway into the luxury home market in recent years, offering streamlined ecosystems that compete favorably with Crestron's services and early market dominance.
LIVV Homes Smart Home Communities
LIVV Homes has developed proprietary home automation software systems that can link products from multiple suppliers so that they can play well together through the integration of machine learning.
The company is striving to create a LIVV intelligent home platform that can become a personal digital assistant for its residents, even as their needs and requirements change over time.
LIVV Homes also plans to extend the company's smart product ecosystem beyond an individual home to neighborhood common areas. Wired and wireless smart devices can knit together homes into intelligent communities by using technologies developed for smart cities.
The Neo and Magnus communities are being built by LIVV Homes to this vision, within the cities of Henderson and Las Vegas.
The Neo community will include 84 homes that range in size and price from $1.2 million for 2,958 square feet up to $4 million for 6,635 square feet. The homes will be nestled near Unicorn Hills Drive in Henderson. Seven different home models are available for customers to consider.
Each home will include a Tesla Model 3 as part of the total package of lifestyle amenities, along with an integrated smart energy ecosystem that will include Tesla-branded solar power panels, the Powerwall 2 energy storage system and an electric car charging station. The entire community is envisioned to be a net-zero-energy design, creating as much energy as its residents consume.
The Magnus community is being planned within the Enterprise region of southwest Las Vegas, near Wigwam and Monte Cristo Way. The community will include 94 homes that will start at $1.2 million and range in size from 2,958 square feet up to 6,635 square feet.
The Magnus community homes will not include a Tesla electric car but the company does plan to offer seven home models with two exterior styles, three internal styles and six floor plans.
Energy-efficient design, steel and aluminum framing, LIVV smart-home automation, Energy Star-certified appliances, smart HVAC and customizable air filtration are coupled with a solar-powered energy ecosystem. The goal of the design is to create a "net-zero-energy" balance between each home's calculated electrical load and its power generation capacity.
LIVV Homes is hoping to create a synergy of smart features that will continually evolve to take better care of residents as each home learns more about their daily needs and requirements.
Home technology systems
Home technology integration companies are the gatekeepers to this brave new world of smart homes and communities. They are the men and women who test and ensure that the digital smart devices introduced into each custom home are also secure, accessible and play well together.
Each gadget needs to connect safely to the Internet of Things, while also being controllable through personalized mobile phone apps, touch-pad screens, remote control devices, digital voice assistants and other convenient portals inside the home's digital ecosystem. Like a performance car, system upgrades and tuneups are required as each new generation of smart devices and software driver files are added, and as the needs of the homeowner's family change.
As these systems have evolved, the Home Technology Specialists Association has been formed to help systems integrators share best practices and create new standards for the emerging industry. The HTSA provides valuable networking and educational opportunities through conferences, workshops, training videos and even marketing tools for its member companies.
The Home Technology Association is a separate consumer advocacy group. The nonprofit organization provides training and testing for home technology system integrators through a certification program. In an industry where there are no apprenticeship programs or barriers to entry for low-voltage product installers, the HTA has created a rigorous set of standards that home technology system integrators should be evaluated on.
Companies and employees seeking HTA certification must pass more than 60 points of evaluation criteria. Architects, homebuilders, interior designers and homebuyers are encouraged to work with a list of HTA-certified companies when considering the purchase of design consultation, smart-home product installations or service contracts.
More information on the certification program and list of HTA-certified professionals can be found at the no-profit organization website at: htacertified.org.
Company reports spike in smart home amenities
Christopher Sterle moved to Las Vegas from Ohio in 1995 with his friend, Ron Martin. After working on the "EFX" show at MGM as a professional audio technician, Sterle started installing car audio systems and home movie theaters with surround-sound for clients in the Las Vegas Valley.
During 2003, Sterle and Martin founded Acoustic Design Systems with a single service truck to install home theaters and audio products into luxury homes. After the 2008 recession, luxury homeowners became more concerned about theft and vandalism. Clients began requesting security cameras, electronic door locks and proximity sensors alongside the entertainment features that ADS installed. During the decade from 2010 to 2020, luxury smart-home products from different vendors could be integrated together and operated remotely through a single computer-controlled system like Crestron.
It's 20 years later, and ADS has a fleet of 30 service trucks and 60 employees who serve Southern Nevada and the St. George, Utah, region as home technology system integrators.
During 2022, the company completed 3,300 installation projects and worked on 700 new construction homes. Cabling systems for audio, video, lighting, security cameras, environmental control systems and other smart-home products are much easier to install during the early phase of new construction rather than retrofitting communication lines and products after a home has been completed. Wireless technology systems would be easier to install on retrofit projects. However, the performance of a wireless system could be slower with more limited throughput, compared to dedicated cable and fiber-optic systems.
ADS has provided design consultation services to luxury homebuyers and a menu of technology choices for customers visiting new-home communities. The company works alongside a homebuilder within a model home to meet with clients and explore smart-home options. Once the customer's selected features have been mapped out and installed, ADS offers service plans to homeowners to maintain their individual smart-home systems with 24-hour support. The company also archives CAD architectural drawings for each individual home's cabling and smart-product inventory. This allows company service technicians to have access to the layout of a customer's home from a secure database during an online service call or while on-site.
"A technology systems integrator will still be talking with a customer on the couch of a model home after all the other trades have left," Sterle said. "Everyone needs housing. Everyone wants technologies. During the COVID-19 pandemic, household travel budgets were redirected to smart home amenities."
Homebuilders like Toll Brothers rely on companies like ADS to provide consistent smart-home installation services and follow-up support at each new-home community site.
"We focus on what we know works great together," Sterle said. "We don't want to be the first mover with new, unproven tech."
Connectivity Standards Alliance formed
Product manufacturers and service providers for the Internet of Things took a big step forward last year to simplify a complex digital maze for future smart-home product customers.
Currently, 450 companies, including Amazon, Apple and Google, have joined to form a Connectivity Standards Alliance that has agreed to share a new communications protocol for smart digital devices that they have named "Matter."
During the past decade, homebuilders like Lennar and KB Homes were confined to manufacturing silos when choosing to offer smart-home technologies as features or options to potential homebuyers.
Lennar had partnered with Amazon to implement Alexa voice-controlled apps that integrated with the Amazon Echo series of related smart-home products and white-glove maintenance services. KB Homes had partnered with Google and its Nest subsidiary's ecosystem.
However, an individual homebuyer was not able to easily mix and match products from Amazon, Google, Apple, Microsoft, Samsung or other competing vendors unless they also purchased and installed a high-level home automation system like Crestron, Control4 or Savant.
Interconnectivity standards like Matter 1.0 make it easier for home technology integrators to shrink their libraries of customized files. Each Matter-enabled device connects to every other Matter device within the same house through standard wired ethernet cables or wireless Bluetooth Low Energy and Wi-Fi standards.
System programming has been standardized to Google Thread tools through a software development kit available on GitHub. In the past, a home required a single-brand Wi-Fi hub to integrate all the smart devices together within a local home network. The Wi-Fi hub then interacted with a specific cloud server through an ethernet cable connected to the internet.
Matter product standards could eventually shrink company brand silos by replacing individual device driver software files with universal protocols for interconnection.
The initial rollout of the Matter 1.0 standard is limited to a small set of smart-device categories that include light bulbs, switches, AC power relays, locks, security sensors, television systems, garage-door openers, motorized shades, temperature thermostats and HVAC components.
Simplified communication protocols could enable a higher level of abstraction and increased intelligence within the Matter standards ecosystem. The goal of the Alliance is to create individual, custom experiences that can be tuned to each resident's needs more simply.
More information can be found at the website of the Connectivity Standards Alliance at csa-iot.org.