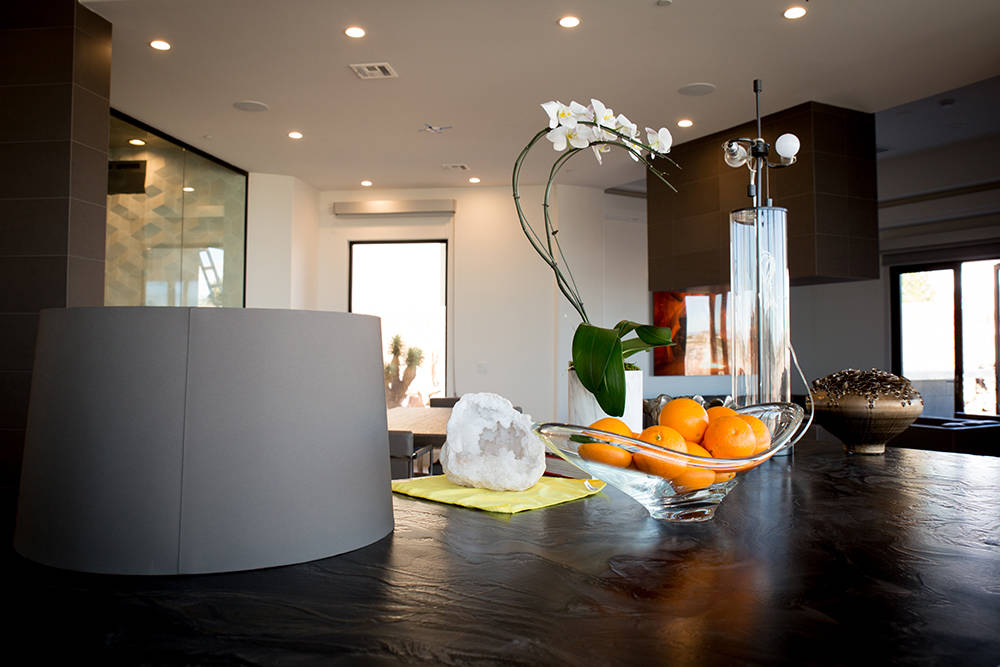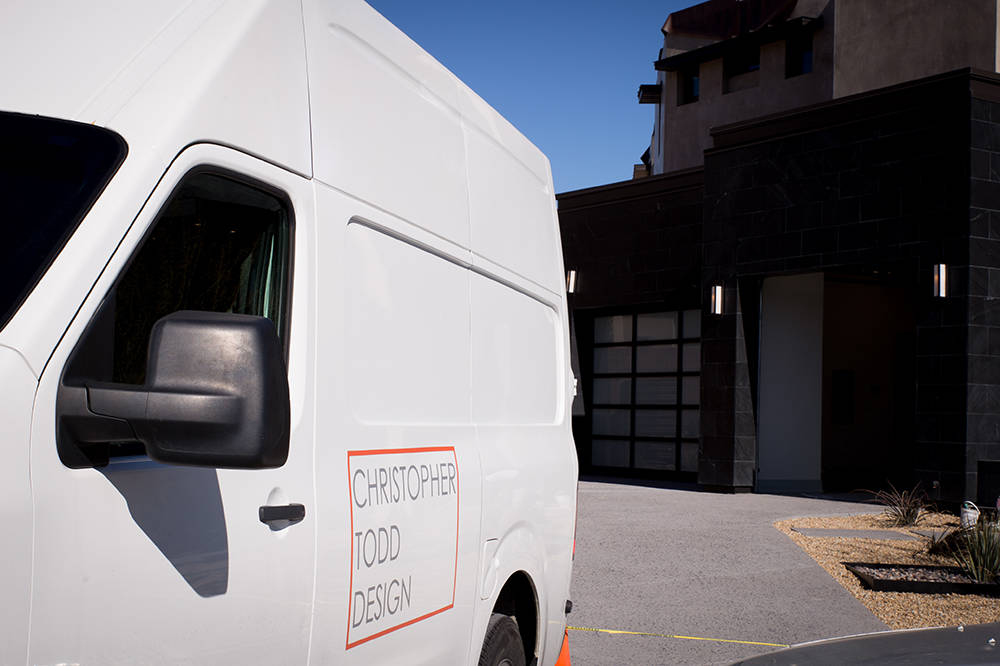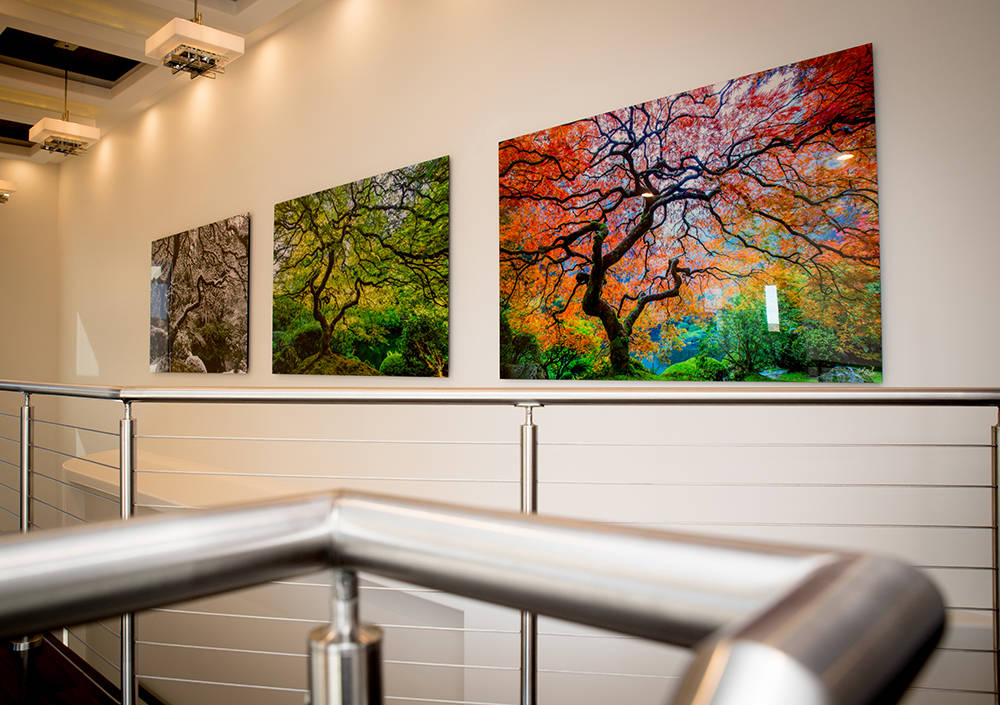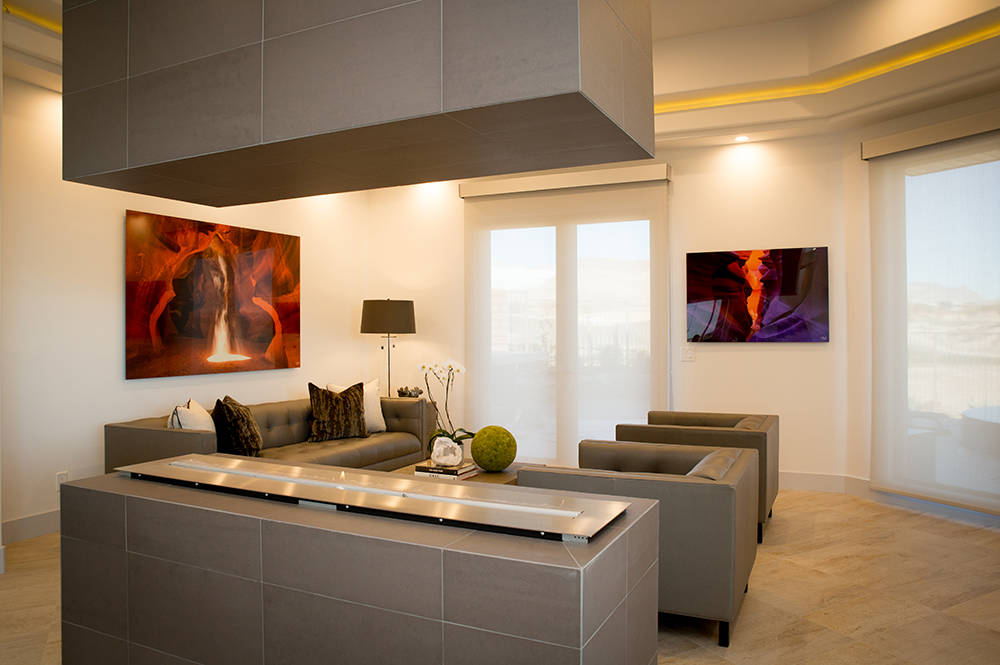 In the prestigious master-planned community known as The Ridges, luxury homes overlook the Jack Nicklaus 18-hole golf course. Here, Tuscan is out and contemporary is in with a subtle nod to blocky, modernist design defining the enormous earth-tone homes, ranging from 2,000 square feet to more than 15,000 square feet.
Surprisingly, near the Red Rock Canyon National Conservation Area, the 22,500-acre guard-gated community sits amid open desert where $2.6 million will buy you a front row view of the sweeping Mojave. And it's here in a 5,209-square-foot home on Sunglow Lane where Avi Dan-Goor, a real estate sales executive with Berkshire Hathaway HomeServices, is staging a home on a Thursday morning with designer Christopher Todd, adding necessary accoutrements to the neutral tone aesthetic, simple requirements that come with any home hitting the market but which sometimes can be intensified with luxury homes when money can buy the best.
Dan-Goor said he sells in all price ranges, averaging about 50 home sales a year. He said with luxury homes, the same rules apply to staging, but the budget might be different and the clients are often more particular about finishes, design, style and cleanliness: "You can always work with what you have — $10 million or $100,000, it's the same process. But money buys nice things, and a critical eye in the process is important."
For the home on Sunglow Lane, surrounded by xeric gardening, the infinity pool and natural desert landscape, the white interior and slate tones require pops of color, lighting and rugs for warmth while keeping in mind that less is more, Dan-Goor said.
Wall-to-wall sliding pocket glass doors in the kitchen offer an indoor/outdoor approach to design. Beyond the home's infinity pool, golfers tee off and construction work is audible with nearby homebuilding. The spacious and austere interior rings of minimalism with ample natural light, high ceilings and wide clean hallways. A gas fire pit separates the living room from the dining room, where a walk-in wine cellar is visible through floor-to-ceiling glass windows.
Peter Lik-style nature photography hangs in nearly every room, and the upstairs master bath is larger than most bedrooms and comes with a white, high-polished and impossibly pristine tiled floor. Clear-story windows offer views of the Spring Mountains, including from within the shower.
Todd, a designer well-regarded for his event staging, resort decor and home interior design, brought in fewer than 20 items from his store to warm up the rooms where the furniture had already been in place. Using pops of green, a natural geode, orchids and other design objects, he created a relationship between the indoor and outdoor environment where views looking out meet with the natural art on the walls.
As someone who has done this often, cleaning as essential as de-cluttering, he said: "The biggest mistake people make is that they don't thoroughly clean. If you have a china cabinet, you can't just wipe it down. You have to take everything out and wash it individually."
Dan-Goor said staging can cost a lot of money, particularly if renting furniture is required, but that there are well-known tenets homeowners can consider when putting their place on the market, beginning with removing clutter, creating vignettes by arranging objects that are odd numbers — not two, but three and not six, but five — and moving them out from the wall to create a sense of depth.
"There is a reason that model homes look nice," he said."Prepare a home in a way that if you were looking at it, what wouldn't you want to see. One thing to ask is, 'When you purchased this house, what made you fall in love with it?'"
Areas in every home that are best-sellers are the kitchen, master bedroom and master bath, he says. "I tell clients that from an investment point, whatever improvements you want to make to master bathroom and kitchen, do it. Showcasing these areas is important. To change or replace the kitchen or master bath is costly."
But it also comes down to the little things. With the current trend being more about subway tiles, grays and whites and chrome ("back with a vengeance," Dan-Goor said) the pop of color from oranges in a clear glass bowl on the counter become a fixation from every angle.
Through Todd and Dan-Goor the interior became photo-ready and so visually welcoming that when the staging was over and Todd removed the items, it seemed as if suddenly the place was emptied of its life.
As Dan-Goor had said not 30 minutes earlier: "There's a reason model homes look nice."