Vegas high-rise overlooks amazing view atop Mandarin Oriental — PHOTOS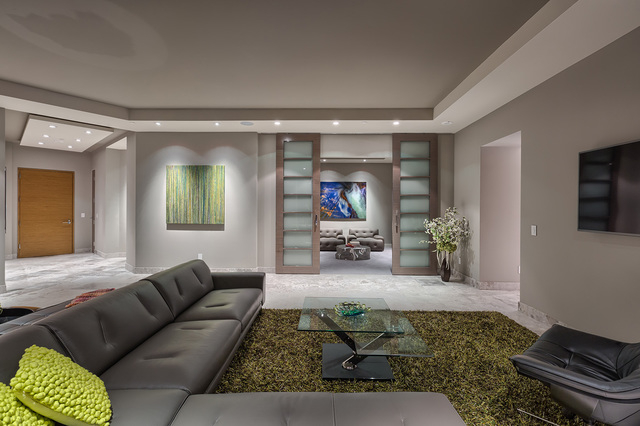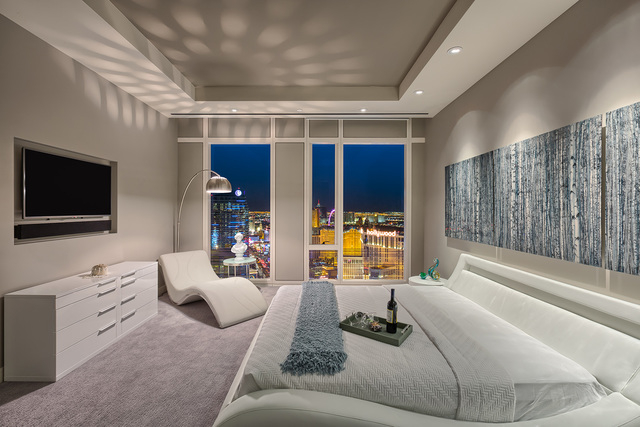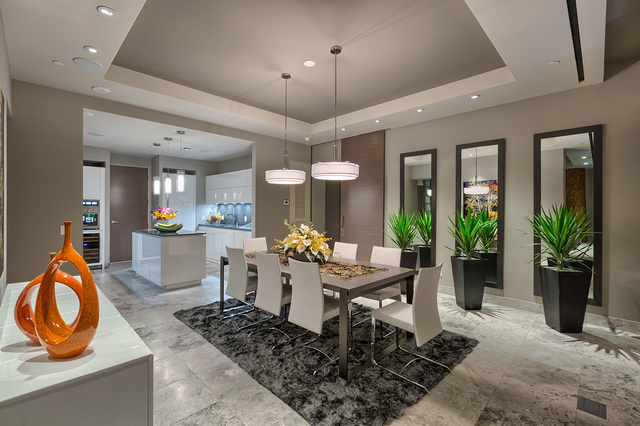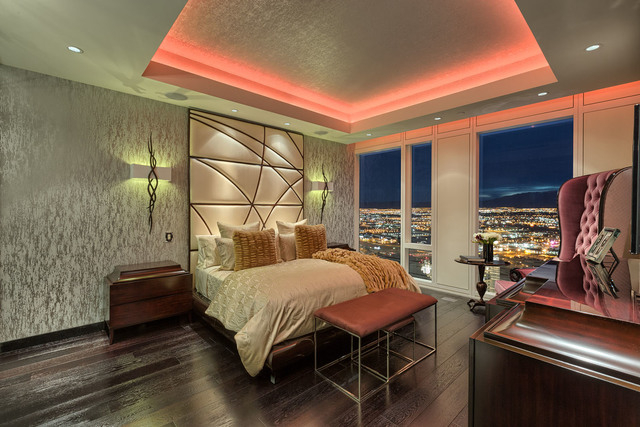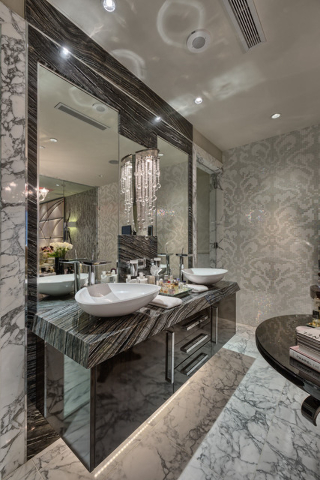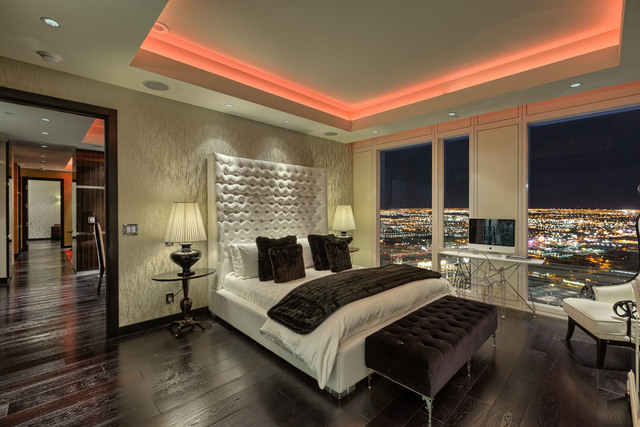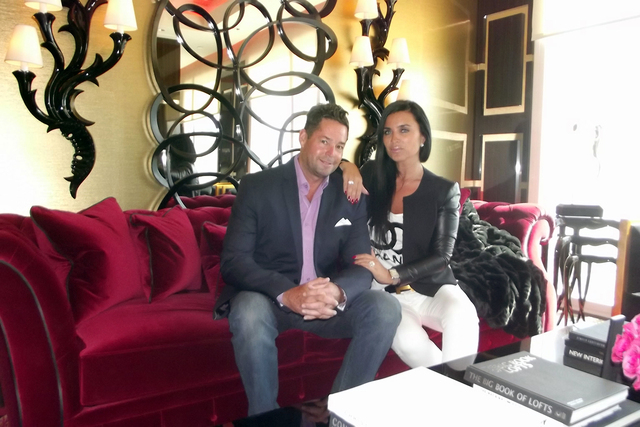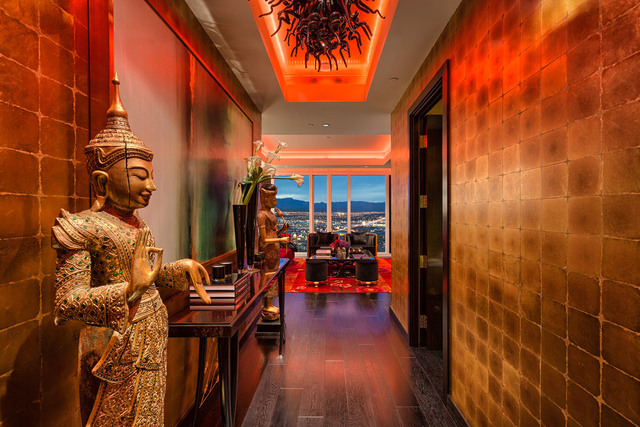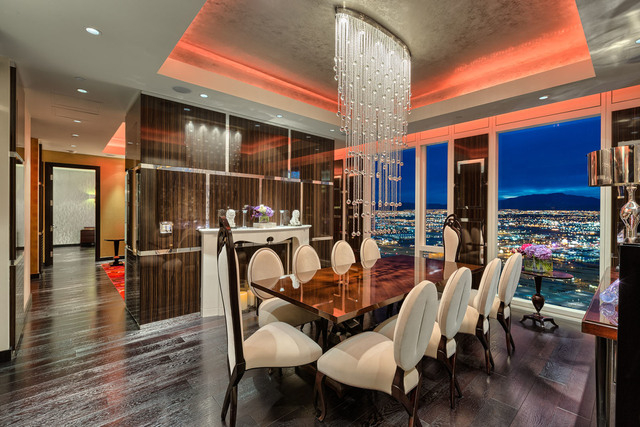 Las Vegas high-rises not only offer some pretty amazing views. Some sit high on the 2015 highest-price-per-square-foot sales chart, with No. 4505 at The Residences at Mandarin Oriental selling for $1,234.10 per square foot on May 21.
This 45th-floor, 2,755-square-foot residence within CityCenter was purchased by a California buyer for $3.4 million, making it the highest price-per-square-foot resale ever in The Residences at Mandarin Oriental and topping a $1,000-per-square-foot sale there March 5.
The listing agent was Kamran Zand of Luxury Estate International, and the buyer was represented by Steven Khalilzadegan of Savi Realty.
"The reason we were able to sell this in such a short period of time has to do with Rahimi Designs building and designing the unit combined with the marketing techniques of Luxury Estates International … and its location within the five-star Mandarin Oriental," Zand said.
The two-bedroom, 2½-bath residence combines high-end design elements to create a sense of modern luxury and offers north Strip views. Among its features are limestone floors, Cosentino stone countertops, Clare Control home automation system and a high-tech media room. Situated behind the double doors of the master suite is uninterrupted Strip views, a spacious bath with Axor fixtures and Victoria Albert tub and an amply sized walk-in closet.
Kitchen highlights include Dacor appliances, Grohe faucets, and imported Poggenpohl cabinetry.
"This is the second unit we collaborated on with Pedram Rahimi. The first collaboration, in just six days, we were able to get the highest price-per-square-foot for a west-facing unit at Mandarin Oriental at $1,000 per square foot," he said of No. 4307, a two-bedroom, two-bath unit with 2,167 square feet whose $2,167,000 sale recorded on March 5. Both are above the 2014 $310,250 median sales price of vertical homes, as reported by the Greater Las Vegas Association of Realtors.
According to Zand, the last time a residence sold for more than $1,200 per square foot was in December 2006 at The Signature at MGM Grand when a 520-square-foot condo sold for $650,000 or $1,250 per square foot.
"This sale (No. 4505) signifies that our real estate market is in great shape. Everybody was trying to set the bar for a sale at $1,000 per square foot, which I did on the west-facing unit, and this sale has increased it to over $1,200 per square foot. We are continuing to see positive appreciation and I anticipate that sales at the Mandarin Oriental will reach $1,500 per square foot, at least while I am involved. I think we'll see this happen within a couple of years," he said.
Raising the Sales Bar to $1,500-Per-Square-Foot?
Steve Mason and Angeles Scorsetti hope to be the ones to raise this price-per-square-foot bar to $1,430 by selling their furnished 2,167-square-foot, two-bedroom, 2½-bath residence for $3.1 million on the Mandarin Oriental's 41st floor through Luxe Estates &Lifestyles.
Mason and Scorsetti said their home was a "labor of love." They purchased it as a "gray shell" — "shell" walls and gray cement floors — in August 2013 for $770,000. They chose just about every aspect of it, configured each room, and incorporated high-end designer finishes throughout to create a one-of-a-kind, designer showcase where they live with their 4-year-old son.
Among its features are a sink imported from Italy, Romo wall coverings, a decadent custom chandelier over the dining room table, Murano glass and stylish Christopher Guy furniture. The kitchen features Wolf and Sub-Zero appliances, a wine chiller for 250 bottles, and a 9½-foot island made of quartzite underlit by custom light-emitting diode panels.
Its spalike master bath is stunning with white and subtle metallic tones, use of 17 slabs of Italian marble, chandelier over its oversized tub, and glass wall separating it from its master bedroom.
"When we started, it was just a shell and we designed every aspect of the home. It took nine months from A to Z, paying attention to every little detail. … I wanted to create a home filled with glamour," said Scorsetti, who is experienced in transforming "gray shells" into luxury homes as owner of Scorsetti Designs, with other projects, in other Las Vegas high-rises and country club communities, as well as in Los Angeles, Miami and New York.
Scorsetti says that the west-facing residence with mountain views offers a feeling of "where Zen and feng shui collide."
"We wanted our home to be a showcase of top-of-the-line design and lifestyle. It's just been a labor of love. We went above and beyond, and it is a beauty," Mason said.
He says, like his family's home, the quality of living at Mandarin Oriental is second to none.
"The quality of the building and the quality of people who live here are No. 1. I like the upscale feel and the diverseness of the residents. What I like most is when we go down to the pool we meet people from all over, we talk and there is a sense of community," Mason said.
"This is a lifestyle, and our son is becoming an urbanite. There's not just one type of person who lives here, there are families, and it's diverse."
Mason says that quality, attention to detail, design and lifestyle are reasons why buyers will be interested in their home and The Residences at Mandarin Oriental.
"In my experience in real estate, when I look at the high-rises in New York City, Miami and Seattle, they are selling from $2,500 to $3,700 per square foot, and even up to $5,000 to $10,000 per square foot, without the quality of design and attention to detail like here. Homes in the Mandarin Oriental in New York City are selling for much, much more there than in the Mandarin Oriental in Las Vegas even though we have the same five-star amenities, the same type of spa, and the same lifestyle," Mason said.
Hoping to beat Scorsetti and Mason to the top of the sales chart is the top-floor penthouse at Mandarin Oriental. Listed for sale by Award Realty for $5.95 million or $1,517 per square foot, the 3,922-square-foot wraparound corner residence features three bedrooms, 3½ baths and views of the Bellagio fountains.
"The difference in this unit is that it is on the top floor and you do not have any neighbors. It is so customized and fully tricked out," Shari Sanderson of Award Realty said.
"The location, the view and the quality is what sets these highest-price units apart from others. They are getting top dollar, and those buyers who are used to purchasing real estate in higher-cost cities are not blinking at all about the price because of the quality."
Limited Opportunities at Mandarin Oriental
Opportunities to purchase at the Mandarin Oriental are limited, where there are 225 residences, in addition to the adjacent hotel's 392 rooms and suites.
"In real estate we used to speak of location, location location. Now, today's market is about timing, timing, timing, and the time has never been better. Recent sales success at The Residences at Mandarin Oriental Las Vegas proves this is a truly unique and limited type of offering," said Nicole Nejezch, broker and director of sales at CityCenter Residential Division.
Nejezch said the developer is in its final phase of sales with only six units that measure from 1,500 to close to 3,000 square feet and are priced from $1.39 million. According to Zand, resales include 16 units and four are pending or have contingent offers, with prices ranging from $725,000 to the $5.95 million penthouse.
Buyers have been choosing high-rise living for both the opportunity for a turn-key purchase and lifestyle considerations.
"Luxury high-rises often try to emulate the services of a hotel. Mandarin is a triple 5-star resort. You have a concierge staff dedicated to serving you, often acting as a personal assistants.
Owners have access to the Mandarin's full-service pool, fitness center, world-class spa and restaurants including in-room dining. … It's a pampered lifestyle and our owners deserve the best of the best," Nejezch said.
"Mandarin offers a Zen lifestyle, yet, if you are looking for that Vegas excitement on any given day or night, it's right outside your door with access to the world's best shopping, dining and entertainment. The location caters to how you are feeling and what experiences you choose to have in that moment."
For more information, visit www.mandarinorientalresidenceslasvegas.com.
The most extreme houses in Las Vegas