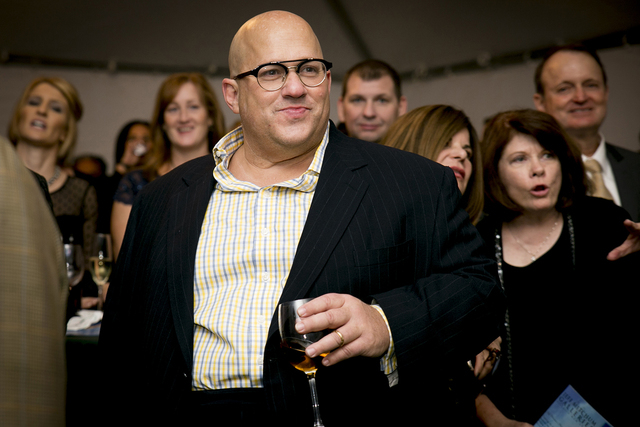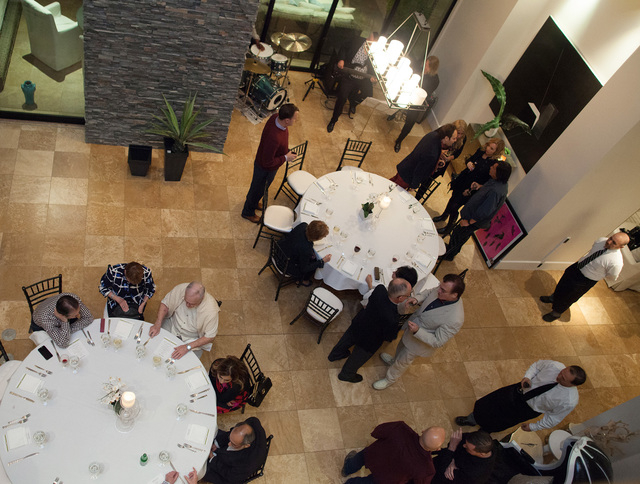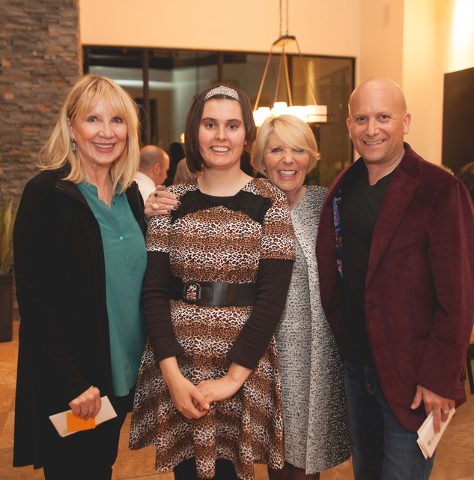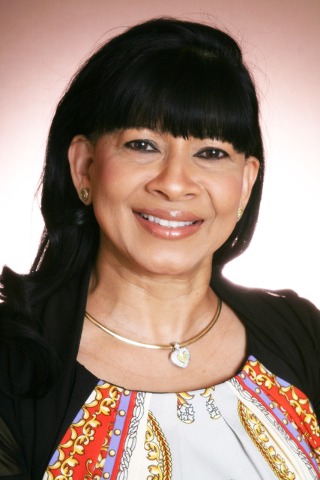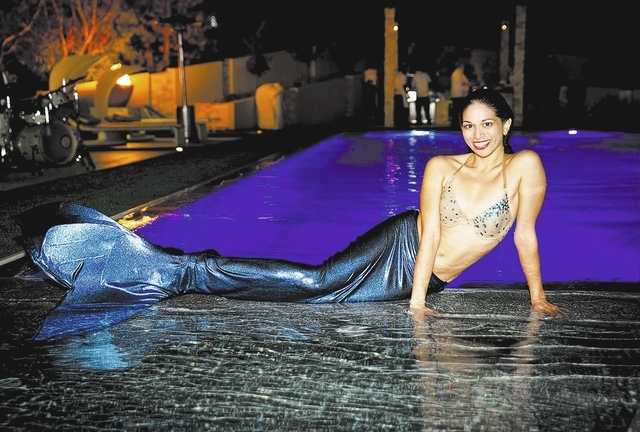 Hosting charitable fundraisers amid the backdrop of some of the valley's finest houses is becoming a popular way to support a cause.
This is not your typical jewelry or candle sales party, where a quick trip to Costco, Lee's Liquor and a borrowed card table and chairs will suffice.
Instead, these carefully planned soirees are designed to entice attendees to donate generously to a worthy cause, and just maybe sell a house, too.
When the housing market was in a slump about five years ago, Florence Shapiro and Ivan Sher, co-owners of Shapiro &Sher Group, decided they could give back to the community and help sell their clients properties at the same time. They chose causes that they had a passion for.
"There are so many wonderful charities," Sher said. "We started with the Shade Tree. We did it in a beautiful home."
The two host events quarterly, calling them "taste events," and hire well-known restaurateurs such as Wolfgang Puck or The Vintner Grill and musicians. The gatherings of about 30 people are usually held in one of the luxury homes represented by the Realtors.
They typically ask a donation of $200 per person.
"We have a very small (optional) cover charge. There's always a demand to get into these events," Sher said "That's the only request we make to get into these events, a requested minimum donation. Most often people are so moved, they tend to give a little bit extra. "
The entire donation goes to the charity; Shapiro and Sher cover the expenses.
"There's no call for any additional funds, but what invariably happens is that (after connecting the guests with the sellers) they will continue those relationships, both personal and business, outside of the event," Sher said.
Translation: It helps generate interest in selling the house.
"Florence and I have two goals when we're doing these events; awareness of a worthy cause, and exposure of our homes. There's never any sales pitch. It's just a beautiful home, a wonderful cause and great people. It's a win for everybody," he said.
Sonia McTaggart-Anderson is on the board of the Boys &Girls Clubs of Las Vegas, and is founder and CEO of Anson, a children's literacy organization. She has hosted fundraisers for both groups in her Southern Highlands home.
"There is no certain amount you have to give, but there is always a presentation that asks," Anderson said. "Not everyone makes a donation, but the majority do." Even when every attendee doesn't donate directly, the organization builds new contacts and raises awareness.
"It's definitely a lot of work. You endure all the expenses of transforming the house into an entertainment venue, chair and table rentals, caterers, then there's all the cleanup," Anderson said. "It's definitely an undertaking, but the way I look at it, is if it's for a charity that you believe in or something that you're associated with, it's just part of giving to the charity."
Holding an event in someone's home "adds a lot of public support because people that ordinarily would not go to an event somewhere else will go to it because their friend is hosting," Anderson said. Donors are more likely to show up at a private luxury home than at a hotel ballroom, she added.
Linda Smith agrees that more people will attend an at-home fundraiser because of the exclusivity of the event.
"People coming into a beautiful community in Las Vegas, versus walking through a bunch of slot machines in a smoke-filled room to get to a 'society event' is so much better," said Smith, vice president of Opportunity Village Foundation. "You get the chance to see communities, some of the wonderful homes and meet new friends and potential donors,"
The foundation benefits from their "awareness events," which are held "in private homes where we can introduce new people to some of our artists and some of the fine art that they create," Smith said. "The homes are usually very fine homes. It's a privilege and an honor for us to be in the home, and then to be able to showcase the art to people who are discerning community members who like the finer things in life.
"They are hugely successful because they are in intimate settings, with selected guests. More often, the host or homeowner is someone who has a great guest list and so they keep the select group intimate, 15 to 30 people maximum, so there is time to commune, sip fine wine, food and enjoy a short demonstration of Opportunity Village and our programs."
There's a definite commitment from the homeowner, Anderson said, but the payoff is a bigger response.
"There's hard costs and it's a big undertaking (including additional insurance)," Anderson said. "But you either write them a check, or you host the event; either way, you're giving to your cause."
Anderson hosts two fundraisers a year, usually around the holidays, and the donation is in the $250 a person range.
"It's never a fee-driven event, but there's always opportunity to give whatever you can, to support a child in our programs," she said. "I just went to one in Queensridge where it was $500 per couple. That's about the average."
Generally, cocktail parties are shorter in duration, but larger than a catered dinner party, and easier all around, Anderson said.
"Cocktail parties can be much larger gathering than dinner parties, because you don't have to have seating for everyone but you would need an outdoor space," she said.
It appears to be a winning formula for Shapiro and Sher, who recently hosted an in-home Opportunity Village event with a catered formal dinner, followed by a brief talk by Sher about why the organization is dear to them.
"We definitely have success from a real estate end, not directly at the house, but from conversations that resulted later. The key is to get people talking and excited about (the house)."