Vegas new home luxury sales hits record high
September 10, 2023 - 9:05 am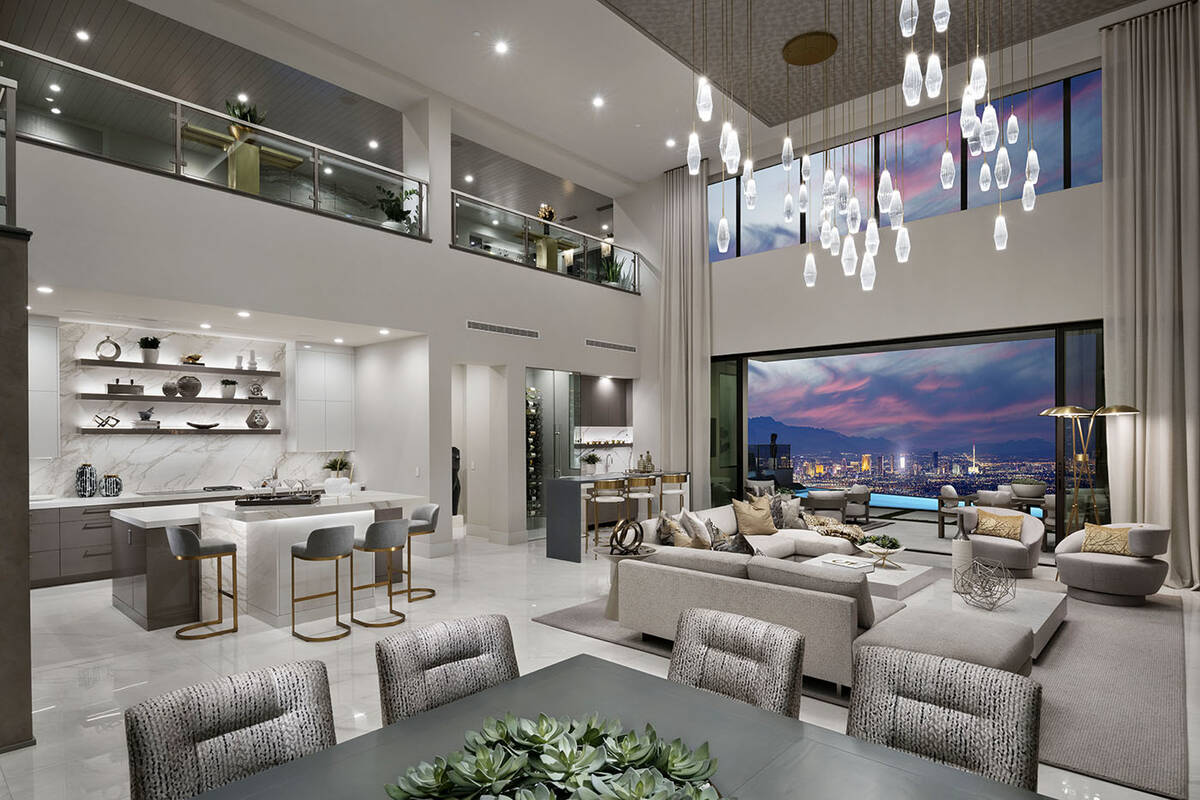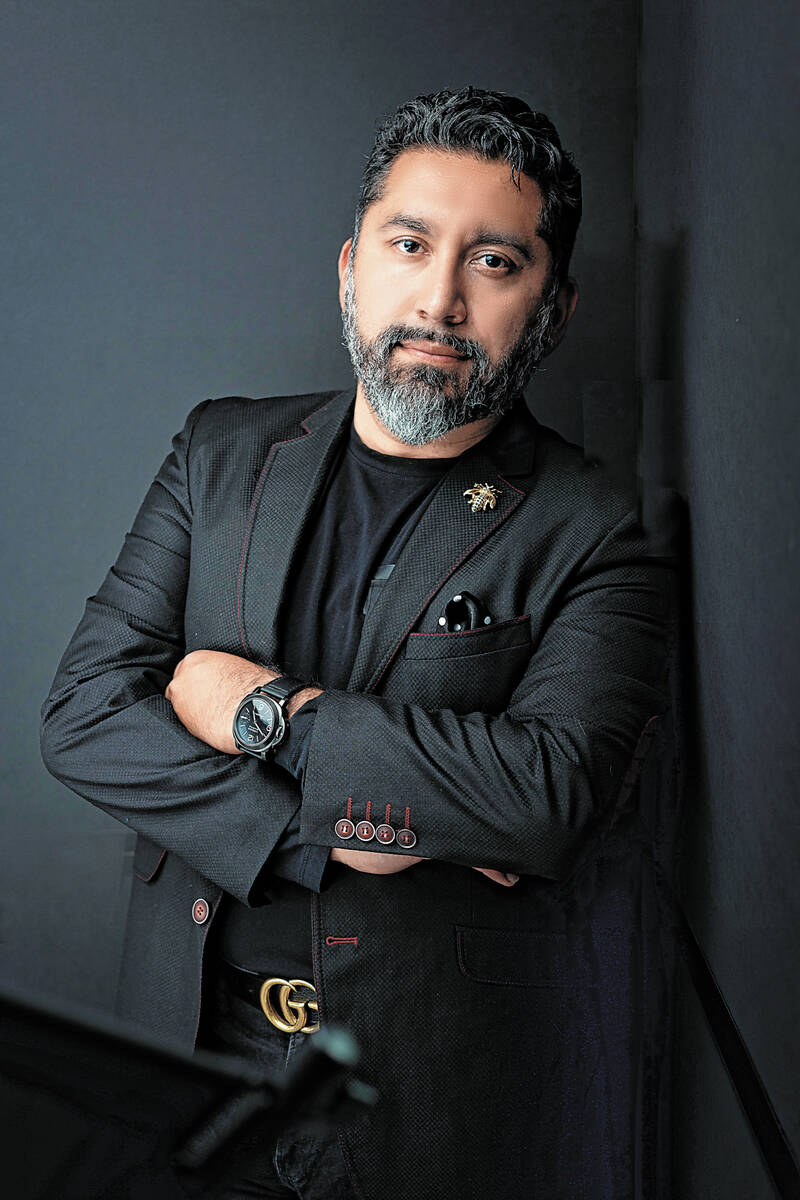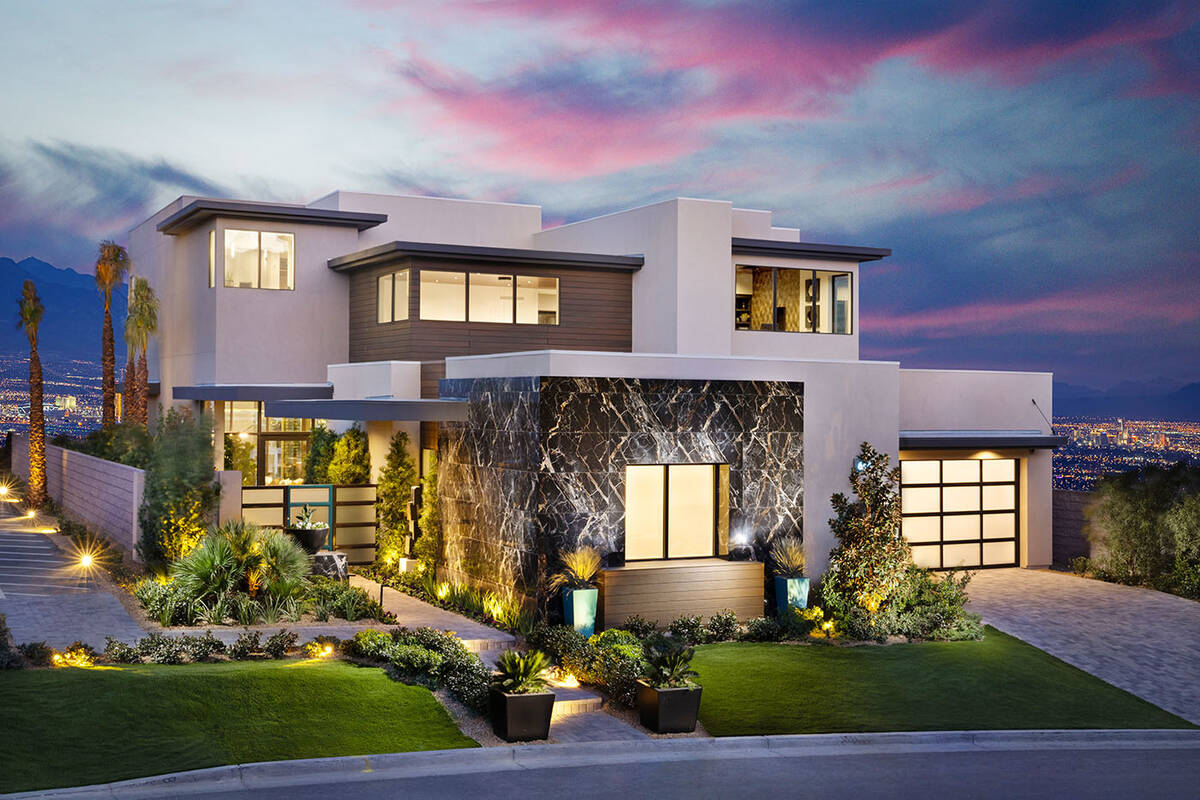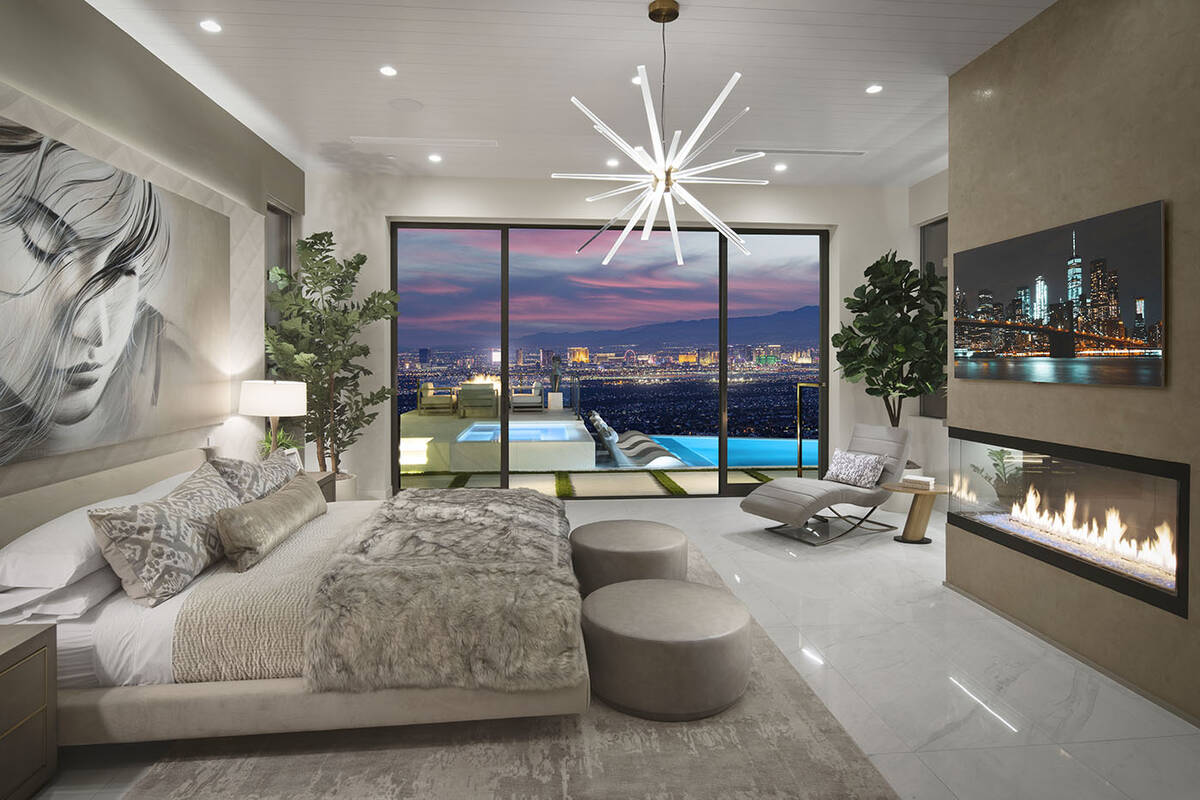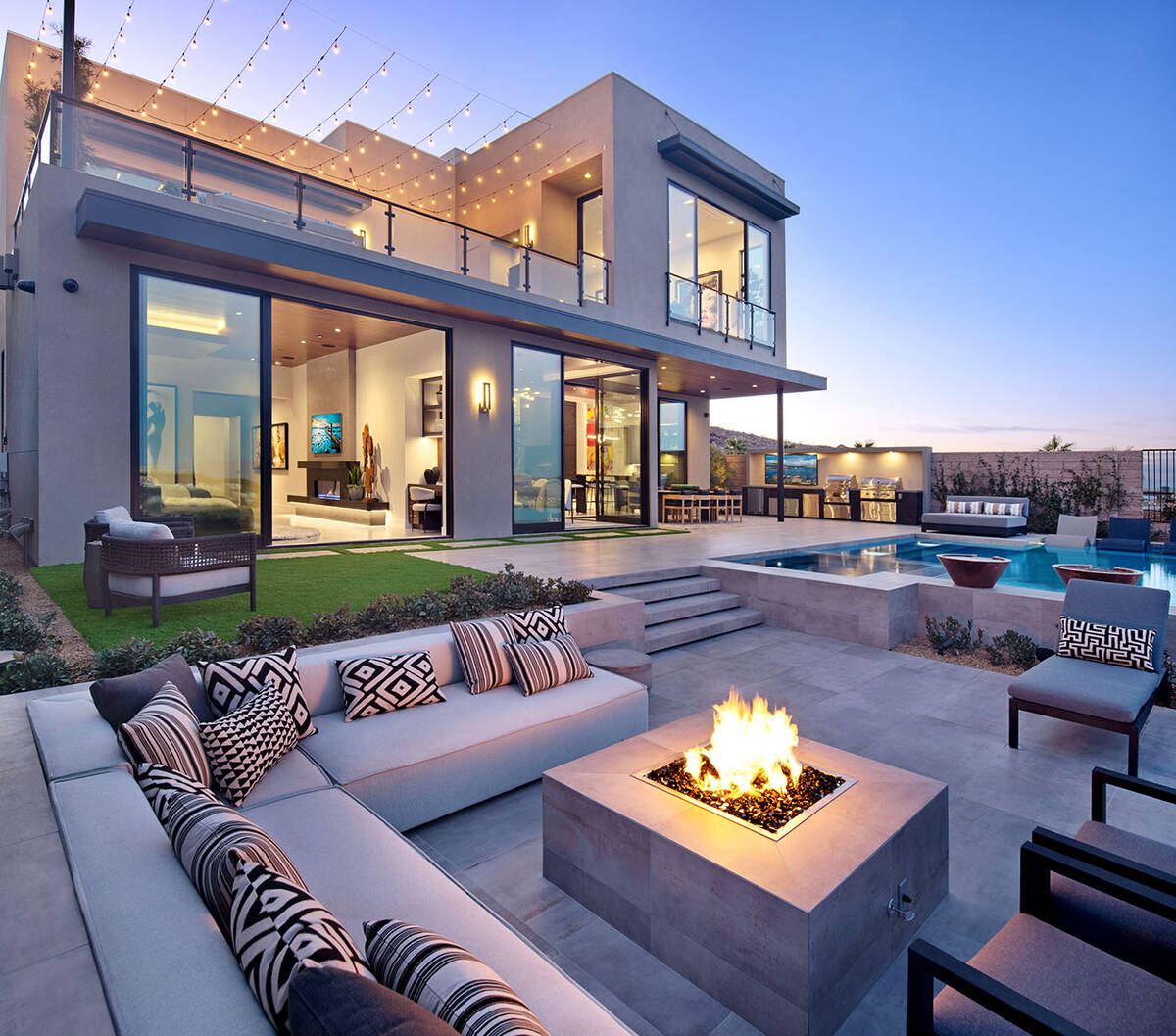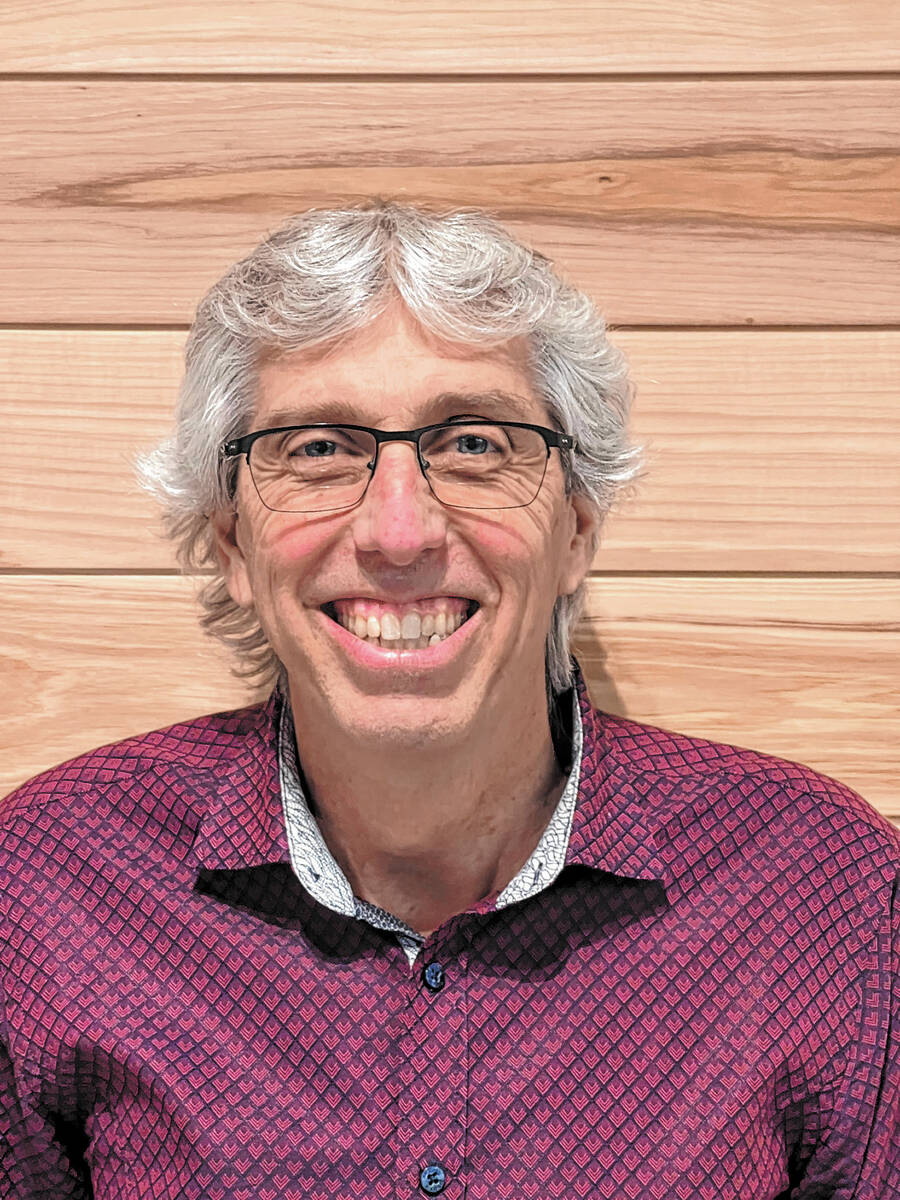 Aided by price increases and strong demand at the luxury level, Las Vegas recorded its highest number of new-home sales in excess of $1 million during the first six months of 2023.
There were 267 million luxury sales of new homes between January and June, topping the previous mark of 237 during the first six months of 2022, according to Las Vegas-based Home Builders Research. The list is for production homes and doesn't include custom homes in which homeowners buy a lot and have a builder construct it for them and run in the tens of millions of dollars.
Real estate experts said the demand for luxury homes has escalated as buyers have been unable to secure existing homes because of a lack of inventory or because the homes are outdated in style and don't offer the amenities sought by today's buyers.
The luxury segment is stronger than the overall new-home market because many buyers are less immune to higher interest rates that have more than doubled in the past year, according to local market watchers. Not all of the sales, however, are due to higher demand. Increasing construction costs and land prices push a greater number of homes over the $1 million threshold every year.
Luxury sales have increased every year with the exception of 2020 at the start of the pandemic when the overall housing market stalled in the second quarter.
There were 87 luxury new-home sales in the first six months of 2018. That was followed by 123 in 2019; 115 in 2020; 203 in 221; 237 in 2022 and 267 this year, according to Home Builders Research.
The highest priced sale as tracked by Home Builders Research was a condo in the clubhouse at The Summit Club in Summerlin for $7.25 million. The buyer was Marc Barmazel and Discovery Builders Nevada was the seller, according to public records.
The second-highest price paid was $6.75 million for a home built in MacDonald Highlands in Henderson by Superior Builders. The buyer was Fintech Ventures LLC, according to public records.
The No. 3 sale was for $6.4 million for a custom home built in Ascaya in Henderson. The buyer was Oxbow Nevada Partners LLC, according to public records.
The No. 4 sale was for $6 million for a bungalow in The Summit Club and constructed by Discovery Builders. Marilynn Mack was the buyer, according to public records.
The No. 5 sale was for $5.1 million in MacDonald Highlands. Gilberti Construction was the builder. James Stroh was the buyer, according to public records.
Home Builders Research's list of top builder luxury home sales does not include traditional custom home transactions in which a buyer purchases a lot and hires a builder to construct a home on it.
Toll Brothers led the way in luxury closings at 62. Lennar had 44. Tri Pointe Home had 43. Pulte Group had 31. Richmond American had 24. Pinnacle Homes had 23. Christopher Homes had 19. Landon Miller had five. Liberty Homes had five. Shea Homes had four. Richard Luke Architects had two. Taylor Morrison had two. Several had one.
Erika Geiser, vice president of marketing for Christopher Homes, said the majority of their sales are at SkyVu, the luxury single-family home community in the MacDonald Highlands mountainside. Those homes range in price from $2 million to more than $6 million. Of the 102 home sites, 29 have been sold through the end of July.
Geiser said sales have been aided by an elevated stock market while interest rates haven't impacted that segment as much.
"We still see the luxury market as being strong," Geiser said. "Inventory is lower and buyers at this price don't want a used home that has to be updated and remodeled. And for us at SkyVu no one offers the views. They want new finishes and designs. They don't want to settle for something old."
Dan Coletti, the owner of luxury custom builder Sun West Custom Homes, said the upper-end segment has remained solid over the past year unlike the lower price points of $300,000 to $800,000 that have been affected by mortgage rates that have more than doubled.
"In the million and above, the rate is affecting some people," Coletti said. "But in my range of $4 million and higher, I'm still finding many people willing to buy because they are not currently affected by interest rates. They were already going to put a lot of money down on their house or to them the rate is tolerable because they are coming out of California and have a lot of equity from the home they sold there."
Coletti, who is currently building six homes in Ascaya and MacDonald Highlands ranging between $5 million to $18 million, is seeing buyers who are relocating to Nevada for tax benefits.
"The demand has been consistent for the last year," Coletti said. "I think the bigger question is what will demand look like next year. We're at an apex. It's been good and is still good but how long is it going to stay good? That's what I'm a little concerned about, but I don't think it's going to dip in the upper-price range where I am at."
Coletti said there's a lack of inventory for homes priced between $4 million and $6 million, which is pushing some people to buy.
"There are people who say unless I can find something that suits me perfectly, I'm not willing to let go of that much money for something that isn't exactly what I want it to be," Coletti said. "But you do have another group of people that don't want to go through the headache and find something to get by with and buy it."
To ease those concerns, Coletti said he's focusing now on doing shovel-ready projects in Ascaya in the $5 million to $10 million range so buyers don't have to wait as long for a home. He said his worry is how many good lots are left in Ascaya and MacDonald Highlands and the increase in costs for new homes, he said.
One developer is taking advantage of the demand for luxury homes and lack of lots.
LIVV, a company of Las Vegas entrepreneur and developer Philippe Ziade, has completed seven lot sales in recent months for its luxury hillside community NEO adjacent to MacDonald Highlands in Henderson. Homes, which are going for $2 million to $5.5 million, are under construction and the first one is expected to be completed by the end of 2023 for the 89-home development, according to Steve Escalante, senior vice president of business development of Growth Luxury Homes, which is affiliated with LIVV.
In Southern Highlands, Escalante said Growth Luxury Homes has nine lots left out of 34 in Augusta Canyon, an estate-custom home community inside Southern Highlands Country Club. Six lots have been sold this year in the project started in 2020. About 10 custom homes are under construction ranging from $4 million to $20 million. The lack of inventory of existing luxury homes has driven more people to build, Escalante said.
"That's what is driving things in luxury," Escalante said. "Building a custom home was considered something for the uber rich, but for today it's not something that is just for the privileged but accessible for everyone. It's so much easier for consumers, and there's a lot of people inquiring. Building a custom home is becoming more mainstream."
Escalanate said Growth Luxury Homes will be announcing a new luxury community in Southern Highlands in the $2 million to $4 million price point by the end of 2023.
Another LIVV community, Magnus, will launch by the end of the year in the southwest valley off Rainbow Boulevard and Wigwam Avenue. There will be 94 homes that will go from $1.8 million to $3 million. Models will start construction by the end of the year.
Growth Luxury Homes has a hillside community, Climbing Canyon in Henderson, and is starting a model home in a seven-lot subdivision where custom homes start at $6.5 million.
"It's going well," Escalante said. "High net-worth people coming from California are moving their money to where there's more value in Nevada. The luxury market in Las Vegas has evolved from where it's been. We have so much more diversity in the luxury market."