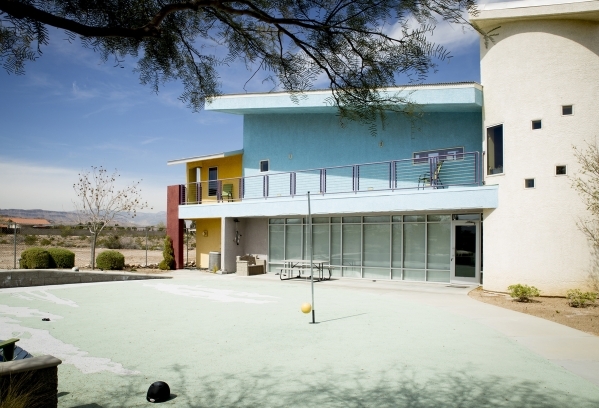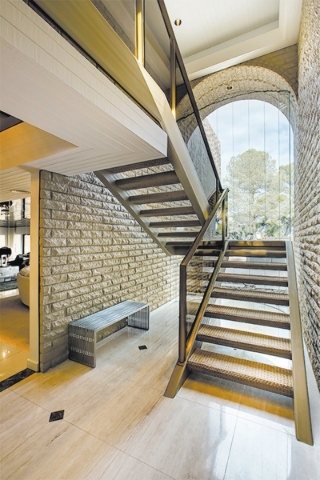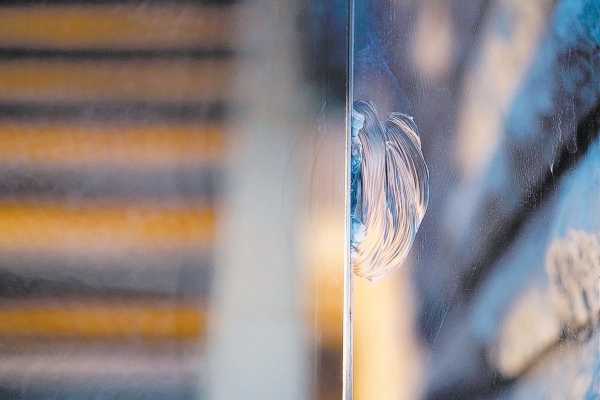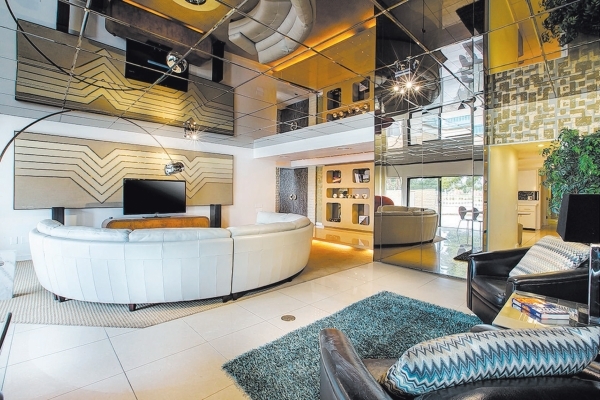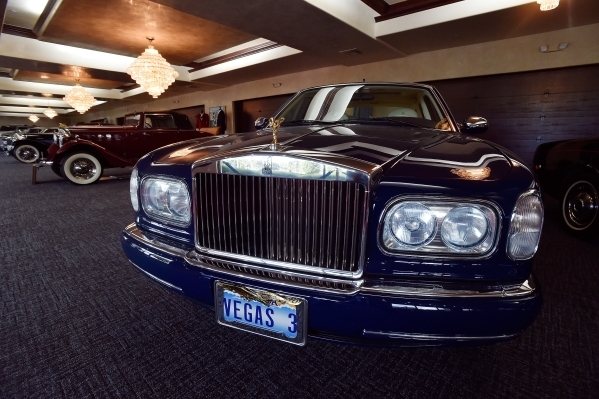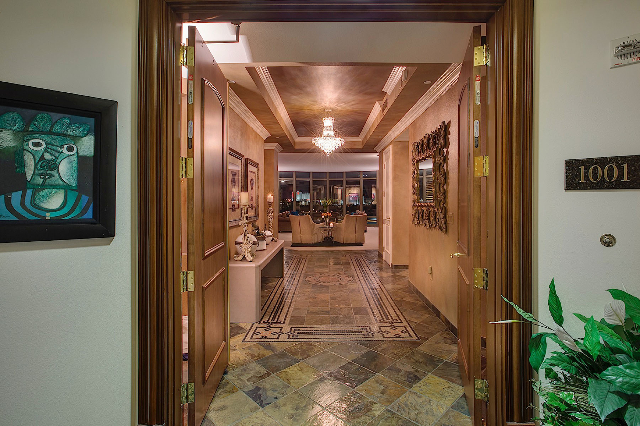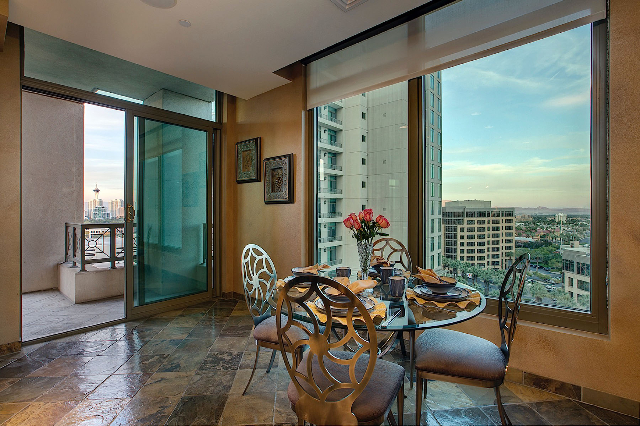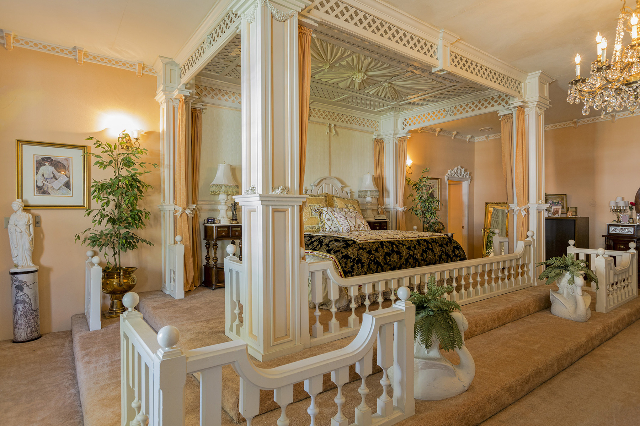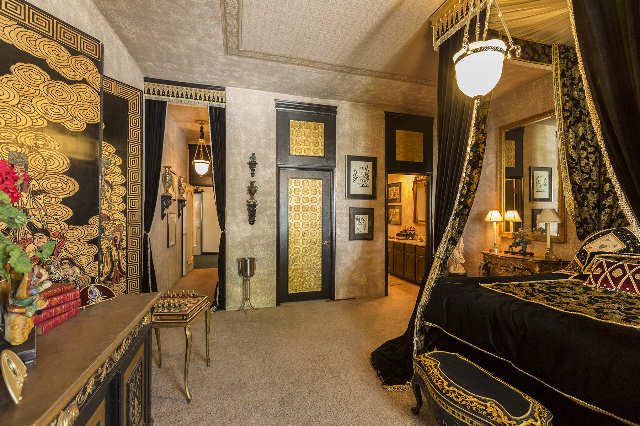 Of any major U.S. city, Las Vegas is unique in that, for all intents and purposes, it was born and raised in the peculiar era of celebrity. Since the 1940s, this scintillating neon metropolis has been driven by larger-than-life personalities, especially those that made their everyday lives here in a Mojave Desert oasis.
This has meant that many vintage homes — some of them outrageous manses in fact — have been associated with the figures that cut Sin City's history. Some of these extraordinary folks have been entertainers. Some have been casino magnates. Some have been notorious gangsters. Sometimes, their noteworthy and namesake homes hit the upscale luxury market.
There is no denying that Las Vegas, with gambling as a longtime main economy, has attracted a motley cast of characters, some of them of dubious distinctions — especially in its younger days. That is why downtown has the educational and fascinating Mob Museum.
FRANK "LEFTY" ROSENTHAL
To wit, one of the most infamous of Las Vegans, the one-and-only Frank "Lefty" Rosenthal, made his base in a 3,266-square-foot, three-bedroom, three-bathroom home along the lush, famed links of the Las Vegas Country Club. Built in 1970, it is being offered for $725,000 and is listed with Brian Burns of Synergy Sotheby's International.
"It's hard to find a house with the kind of history that this one has," Burns said. "With what went on in that house, it's really one-of-a-kind. It's rare to find an opportunity to purchase history like that when it comes to real estate."
"Everybody that's owned it since Rosenthal has tried to preserve the integrity of the home by keeping as many of the original features as possible. Those original features include things like bulletproof doors, bulletproof glass, the floating staircase and Lefty's original liquor cabinets and two original pieces of art that were commissioned for him by the designer of the home" he said.
The residence, which was evocatively designed at the time by acclaimed Steve Chase of Arthur Elrood & Associates, is decked out with cinematic touches like a large open living room with a reflective glass wall; a spacious, curving banquette breakfast nook in a gourmet-ready kitchen; a master bathroom vanity that puts a Hollywood starlet's dressing room to shame; and a de rigueur party-ready patio and pool expanse that looks out onto green golf lanes.
Rosenthal lived here while running casinos as a front for a Chicago organized crime outfit.
It was a dangerous trade.
There is even a preserved bullet impact mark on one of the home's security windows from a marksman on a failed hit job, or so the rumor goes.
If this description brings to mind the scene from "Casino," Martin Scorsese's classic film, you have identified the right goodfella but the wrong facade. That particular home, where Sharon Stone's epic breakdown was captured on celluloid with Robert De Niro — whose fictionalized role was based on Rosenthal — is privately owned and sits on a quiet cul-de-sac by Las Vegas National Golf Course.
TED BINION
Another home that recently sold had a similar lurid glow for all its architectural appeal. That was the 8,000-square-foot mansion once owned by Ted Binion, the son of famous Ben "Benny" Binion, one of Vegas' out-sized casino founders and executives. Ted Binion breathed his last breath in the home under still hazy circumstances in 1998. It became a place of morbid fascination. It was sold this summer through veteran Realtor Cristine Rosa Jensen, after 10 years, for $845,000.
"It's a very prime lot located in the historic district," Jensen said. "With the Binion house, I do have some sadness because it was part of my life for so long."
HARTLAND MANSION
Not too far from the Binion mansion, in the prestigious and historical John S. Park neighborhood southeast of the intersection of Charleston Avenue and Las Vegas Boulevard, is an altogether different classic Vegas estate: Hartland Mansion. People catching a glimpse of Hartland are surprised, for it bears the lavish flourishes of an antebellum plantation house straight of old New Orleans.
The immense structure is 31,000 square feet. It has eight bedrooms and nine full baths, plus four washrooms. It is being offered for $3.5 million and is listed with Zar Zanganeh of Luxe Estates & Lifestyles.
Over the years, it has hosted a guest list filled with Vegas and Hollywood glitterati, including Ginger Rogers, Michael Jackson, Engelbert Humperdinck, Jackie Collins, CeeLo Green and even Miss Piggy.
Inside, it has an unbelievable decor. A "Gone With the Wind" staircase dramatically sweeps up to the second floor; a "grand party room" can accommodate 400 revelry makers with bar and commercial kitchen access; a music room is gilt floor to ceiling.
There is also an Elvis Room, naturally. There are both indoor and outdoor pools, to boot. Of special interest, the property is zoned for both residential and commercial use.
"It could be used for a number of different venues. It's been recently used as an events center for private parties," Zanganeh said.
CASA DE SHENANDOAH
Far to the southeast of Hartland Mansion, near the crossroads of Pecos and Sunset, is a home that represents Las Vegas' particular history — a ranch and horse town that became an entertainment mecca. The Tobias Lane estate was formerly owned by show people associated with the Strip and all its limelight glamour. Tantalizingly, it is rumored to have been owned by Ava Gardner at one time.
Represented by longtime Las Vegas Realtor Doug Johnson, the home is 5,156 square feet and presides over a 1.13-acre parklike plot. There are three bedrooms. It is listed at $1.1 million.
It has old Vegas flourishes like a huge dining room with lengthy painted murals, a quartet of rooms with fireplaces, a den with eight custom bar seats and a patio-pool area that can go toe-to-toe with what many hotels offer for outdoor amenities.
Of course, the home is near to a much more famous — and much larger — complex. That is Casa de Shenandoah, the abode of Wayne Newton. "Mr. Entertainment" lost the estate for convoluted reasons but recently regained control of his expansive Nevada demesne long recognizable to both residents and tourists alike.
Casa de Shenandoah, as of September, is now a 52-acre museum that welcomes visitors. It holds Newton's car collection, a parked private jet, personal memorabilia and tokens of esteem from Elvis Presley, Frank Sinatra, Nat King Cole and other peers.
Ticket buyers can delight themselves in the eye-popping architectural abundance of the place: ornate golden-toned filigree work on doors and gates, a full-sized theater, spouting fountains and extensive equestrian facilities.
LIBERACE MANSION
While Newton can now share his fabulous decades of Las Vegas living with the public, there is another famous "musical" residence in town — the Liberace mansion. Located just south of the University of Nevada, Las Vegas, the 14,939-square-foot home went into bankruptcy proceedings a couple of years ago but was subsequently purchased by Martyn Ravenhill, a businessman from the United Kingdom. The residence was in serious disrepair, and he scooped it up for a $500,000 song.
After significant investment and rehabilitation, Liberace's palace once again is filled with fittingly flamboyant decorations such as cherub-filled ceiling frescoes, etched mirrored walls, marble pillars and myriad crystal chandeliers. For the time being, it is not open to the public. Future tours are a possibility.
BARRY MANILOW'S PENTHOUSE
Keeping things in the entertainment vein, there is another residence on the market that was previously leased by a famous, audience-thrilling performer. That would be a Park Towers penthouse where Barry Manilow lived for several years. While in many cities, a high-rise finished in the early 2000s would hardly qualify as vintage, time frames in Las Vegas are much more condensed.
Also, Park Towers were erected by Irwin Molasky, one of the city's modern "founding fathers." His namesake property development and construction company built many major civic and business edifices including Sunrise Hospital and Boulevard Mall.
Manilow's penthouse is immense and is situated with amazing panoramic views of shining wonders such as Wynn Las Vegas, the Palazzo, Caesars Palace, CityCenter and the whirling circumference of the High Roller observation wheel at The Linq. Plus, the cityscape is framed by the Spring Mountains in the distance.
Available for $2.2 million, the 3,500-square-foot, two-bedroom property has luxury details such as three balconies. Its kitchen is astounding.
Beyond its 10th-floor array of details, the penthouse comes with full access to Park Towers' offering of upscale amenities. The complex in Hughes Center features non-tipping valet and concierge services. The pool, spa and tennis facilities are exquisite. If most people driving past Park Towers knew that it had a subterranean wine room that looks and feels like it is beneath a stony European castle, they would do a longing, thirsty double-take.
There once were more deluxe homes from Las Vegas' fabulous post-World War II history that were identified with noteworthy-to-notorious owners, but as the city has burgeoned, most have of them receded into the anonymity of more private, low-key residents. Others have met the bulldozer of seemingly relentless civic reconfiguring and redevelopment.
MORELLI HOME
For fans of vintage Southern Nevada home architecture, especially the midcentury modern style that once defined many early neighborhoods, a visit to the Morelli Home in downtown is essential. Originally occupying a plot of land east of Paradise Road, the sleek, attractive home was built in 1959.
It takes its name from original owner Antonio Morelli, who was the orchestra conductor and musical director for the Sand's Copa Showroom. With a Vegas career that stretched from 1954 to 1972, Morelli provided the musical background for icons such as Frank Sinatra, Sammy Davis Jr., Dean Martin, Tony Bennett and Judy Garland.
In 2001, it was saved from being razed when the Wynn Las Vegas golf course was created. Moved part-and-parcel to 861 Bridger St., it is now the headquarters of the Las Vegas Junior League. Educational tours are offered occasionally.
More impromptu ambling about the lush Rancho Estates area west of downtown also provides a look back into a previous Las Vegas heyday, long before high-rise residential towers pierced the firmament or Summerlin and Henderson's Anthem were more than mere sketches on paper, if that.
For followers of Las Vegas' weirder side of real estate, apparently master illusionist Penn Jillette's many-storied "The Slammer" in the former hinterlands between the Strip and Henderson will not be up for sale after he moves his young family to The Ridges in Summerlin. If you are unfamiliar with the eclectic place, have an easy-going attitude and are interested in good-hearted adult decor, do an online search on his extremely customized whirlpool design.
And finally, for the diehard vintage real estate aficionado, a quick drive past Siegfried and Roy's place on Vegas Drive is a must-do. There is no tour, and it is their personal preserve to be respected from afar. But, like all the luxe living spaces above, it is totally super Vegas.