GLVAR tracks a surge in home sales
Updated August 14, 2017 - 6:18 am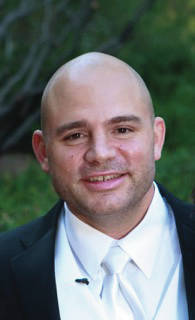 Local home sales are surging. In fact, according to the Greater Las Vegas Association of Realtors, 2017 is on pace to be the best year for home sales since 2012.
Through the first half of 2017, statistics from GLVAR and its Multiple Listing Service show that 22,331 existing local homes, condos and townhomes were sold throughout Southern Nevada.
That's ahead of the pace in 2016 when 41,720 total properties were sold in Southern Nevada.
At the current sales pace, 2017 sales would surpass the total number of properties sold in 2013, 2014 and 2015 and might approach the total from 2012 — when GLVAR tracked 45,698 sales. That would be just shy of the record 48,798 properties sold in 2011.
The local housing market stayed hot in June when GLVAR reported a total of 4,368 sales. That was up from 3,957 total sales in June of 2016. Compared to the previous year, June sales were up 10.3 percent for homes and up 10.6 percent for condos and townhomes.
Strong demand and a very tight housing supply are driving this sales surge. Over the past few months, the inventory of local homes available for sale has shrunk to less than a two-month supply. A six-month supply is ideal.
By the end of June, GLVAR reported 5,174 single-family homes listed for sale without any sort of offer. That's down 27.1 percent from one year ago. For condos and townhomes, the 639 properties listed without offers in June represented a 51.9 percent drop from one year ago.
At the same time, homes and condos continue to sell faster each month. In June, GLVAR reported that 83.3 percent of all existing local homes and 87.2 percent of all existing local condos and townhomes sold within 60 days.
That's faster than one year ago when 74.2 percent of all existing local homes and 71.2 percent of all existing local condos and townhomes sold within 60 days.
GLVAR reported that the median price of existing single-family homes sold during June increased to $257,373. That was up 9.5 percent from June 2016. Meanwhile, the median price of local condos and townhomes sold in June was $128,000, up 11.3 percent from June 2016.
The current housing market presents challenges for prospective home buyers, especially those looking for homes in lower price ranges. I advise would-be buyers to be aggressive and be prepared to "put a ring on it" when they find a home they like.
David J. Tina, a longtime local Realtors, and the 2017 president of GLVAR. GLVAR was founded in 1947 and has 13,000 local members. For more information, visit LasVegasRealtor.com. E-mail your real estate questions to ask@glvar.org.