Hike in interest rates may hit first-time homebuyers hardest
December 13, 2015 - 5:05 am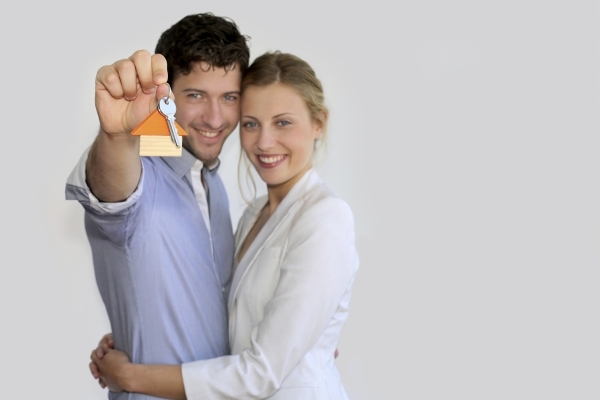 Increased interest rates could drive payments up, ultimately deterring first-time homebuyers from taking the plunge, said a Southern Nevada lender.
Mike Gould, senior vice president of mortgage lending for Nevada State Bank, said most first-time homebuyers use a Federal Housing Administration loan to purchase a home and rising interest rates could lessen the dollar amounts they're able to qualify for.
"You're limiting the buying power of the consumer," he said. "Right now, we're expecting a moderate increase over the next 12 months for mortgage interest rates and as they rise over time, it will impact the first-time homebuyer's ability to qualify for a mortgage."
In addition, Gould said many first-time homebuyers are millennials who are coming out of college with student loan debt or have worked two jobs to get through school and have little to nothing in their savings account.
"As they put money down for a home, it depletes a lot of savings they have and you want them to continue to have savings set aside for unexpected events after they purchase," he said.
Gould added that as interest rates climb, the payment for the house they want will increase and cutting into their residual income.
"You want them to have as much residual income as possible for car trouble or any life events that may arise," he said. "You don't want a client pushed to the limit on mortgage and not afford a life event that may occur."
The 30-year fixed mortgage rate has increased to just fewer than 4 percent from 3.76 at the end of October.
Rick Piette OF Premier Mortgage Lending said another important piece is as interest rates increase, so will debt-to-income ratio, the total income divided into housing expenses and other bills.
"A rise in debt-to-income ratio has also historically built more urgency among buyers," he said. "Many people get off the fence and purchase homes when rates go up so they can make a purchase before they get too high."
Henderson resident Jerico Nazareno purchased a two-bedroom, 1½-bath home in March with a Veterans Affairs loan at an interest rate of 3.345 percent.
"I didn't want to pay rent to someone," he said. "I was able to purchase my home at a steal."
According to Nazareno, he said purchasing a home has been one of the best choices he's ever made.
"I was told that owning a home isn't an investment but rather a liability and that's it's important to not settle when it comes to choosing a home," he said. "Owning is much better than renting."
Piette said he'd rather have high-interest rates in a healthier economy.
"It means people are making more bonuses, tips and receiving salary increases, which would offset a smaller 1 percent increase in interest rates," he said. "A healthy economy would have a positive impact and result in more confidence on homebuying."
He added that 5 percent interest rates are still a bit down the road for Nevada.
"I don't think we'll hit that in 2016 because the economy would have to catapult forward and it's not," he said. "I like where we're at because we're in a slowly recovering economy so interest rates will slowly increase. It's best to purchase when rates aren't on the floor but somewhere in the basement."
Contact reporter Ann Friedman at afriedman@reviewjournal.com or 702-380-4588. Follow @AnnFriedmanRJ on Twitter.