HOA board members need to know pool regulations
Updated August 24, 2018 - 4:06 pm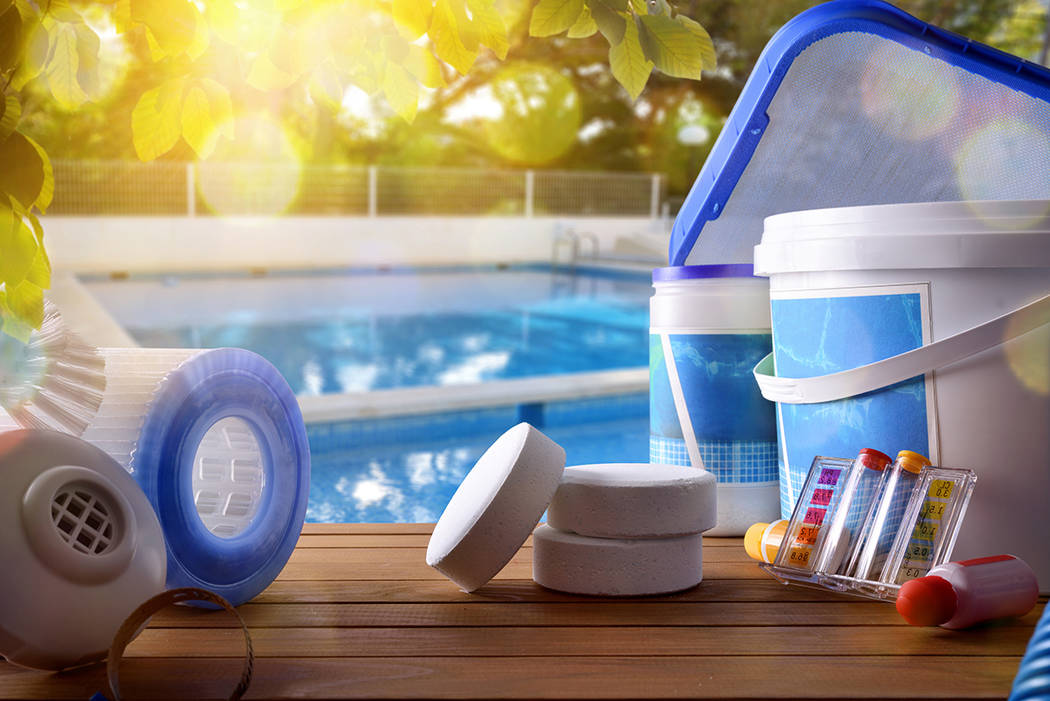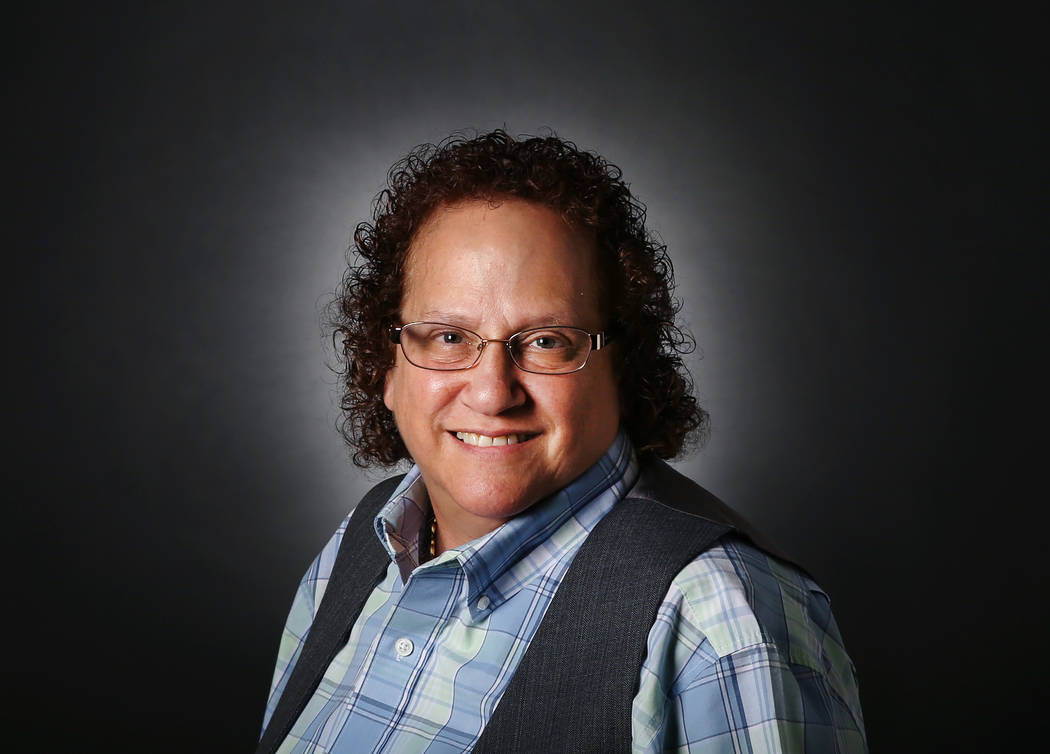 Q: We have as our president on the board who is a retired high-ranking military officer. She is turning our beautiful community into a barracks with no personal touches whatsoever. Even the wreaths are on hangers over our doors, not touching the outside of the building, which, of course, is not allowed.
Her meetings are chaired by her and the way she addresses people or even speaks with them is militaristic. No one should be treated like that or embarrassed in that manner.
One of our board members finally caught a small dog that had been running loose for three weeks. Many people were feeding him and laying blankets out for him. A board member went to great lengths to put the dog in a carrier and took him home to calm him down and find out from whence he came. The dog has also been seen on two very busy streets in our complex. To her surprise he had been in the shelter off the Strip, plus another shelter in Calgary, Alberta, Canada. Now, she was on the hunt to find him a good home as he turned out to be a mellow, loveable young, (2 years old) 18-pound terrier. Unfortunately, she already had two dogs, which is the maximum allowed for our community. Our illustrious president got wind of this and called an emergency meeting of the board, leaving out the hero in question, who is on the board. The board member was given a fine and told to get rid of the dog — something she was trying to do all along.
I have now adopted the dog, who is a joy. I have lived in this community for nine years and did not realize one person could make one so miserable with her rules. She deserves some kudos for the good changes that have been made and has saved us money. But please know that life out of the military is different. Our soldiers have done a fantastic job of maintaining our freedom — all the praise in the world for them. Please remember that, whatever your rank, we, as civilians, do not have to salute you.
A: You do not state whether or not the homeowner who was temporarily sheltering the dog should have had the right to a hearing to explain the situation. The fine could not be assessed against the homeowner without a hearing the homeowner could attend.
It is not always easy to change attitudes. Perhaps, an informal lunch with the president and the board can set her on the right path, especially since you have indicated the new president has made some good changes.
Q: Do you have an update article regarding the Southern Nevada Health District aquatic facility regulations, which were approved April 26. It was also approved by The State of Nevada Board of Health June 8. Explain the field inspections to prepare for a July 1, 2019 implementation. Anyone living in a HOA, would like to know results, and what the training would be for the new rules.
A: Nevada Administrative Code 440.010 pertains to aquatic features. Section 444.058 defines "public bathing or swimming facility" to mean any artificial swimming lagoon, isolation and flotation tank, mineral bath, spray pool, special purpose pool, swimming pool, wading pool or water recreation attraction that is used by the public for swimming or bathing.
The term does not include any facility at a private residence controlled by the owners of the residence, the use of which is limited to members of the family or invited guests of the owner.
This state regulation has not changed. There has been some informal discussion by SNHD that a change could be recommended to the Nevada Legislature and the Department of Health and Human Services, which I believe has jurisdiction as to the language in NAC 440.010.
The SNHD's website states: "Due to changes to industry and safety standards, SNHD developed and proposed regulations based on the CDC's (Centers for Disease Control and Prevention) model Aquatic Health Code. Following more than three years of collaboration with industry groups, including HOAs, resort representatives, pool companies and other interested parties, the 2018 aquatic facility regulations were approved by the Board of Health in April 2018 and approved by the Nevada State Board of Health on June 8, 2018."
Facilities with aquatic venues associated with residential living units may make application to the Health Authority to self-manage the aquatic venues of their facilities. This program is designed for facilities where the use of the aquatic venues is limited to residents of the facility and their invited guests to include apartment communities, homeowner associations, condominium communities, cooperative living communities, town house communities and any other residential facility type as approved by the Health Authority.
To make application, your community must meet the following criteria:
1. Had satisfactory inspection history for at least two years prior to application with no imminent health hazards observed.
2. Shall not have any inspection activity, complaint investigation and or drowning/diving accident that resulted in a SNHD closure.
3. Inspection history of your current qualified operator (pool company) will be evaluated when considering your application.
4. Must maintain complete and accurate operating records for all aquatic venues.
5. May be required to provide additional documentation as requested by the Health Authority.
Some of the compliance requirements for the self-managed program are as follows:
1. Must provide copies of maintenance records and self-inspection on a quarterly basis.
2. Documentation must successfully demonstrate that your facility is managing health and safety.
Complaints that are received from the public the Health Authority will conduct a complaint investigation by contacting the person or association or management company listed on the application.
If your management company changes, your association would have 30 days in which to contact the Health Authority. If your association changes qualified operators (pool companies), you will need to check the records with the Health Authority as any operator that has a history of non-compliance could cause your association to have its self-managed program revoked and your association would not be able to reapply for at least two years of demonstrating satisfactory compliance.
Your association would still be subject to the requirements listed in aquatic regulations, sections 1-1 through 5-13.
If you change any equipment, either through remodel or substantially similar equipment replacement, you will need to notify the Health Authority for approval.
For more information, you can log on to southernnevadahealthdistrict.org. Look at Appendix A for more information. These new regulations will go into effect on July 1. As to any training classes, you can also contact SNHD at 702-759-1000 or aquatic@snhd.org.
NOTE: On Sept. 12, I and attorney Avece M. Higbee will be giving a free seminar called "HOA Questions You're Afraid to Ask." The free event will be held from 5:30 to 7 p.m. at 8290 Arville St. The talk will cover budgets, notices, regulation enforcement and foreclosures. To RSVP call 702-215-5069 or email events.nv@fsresidential.com.
Barbara Holland is a certified property manager, broker and supervisory certified association manager. Questions may be sent to holland744o@gmail.com.