Home + History Las Vegas slated for April 27-29
Updated April 2, 2018 - 1:37 am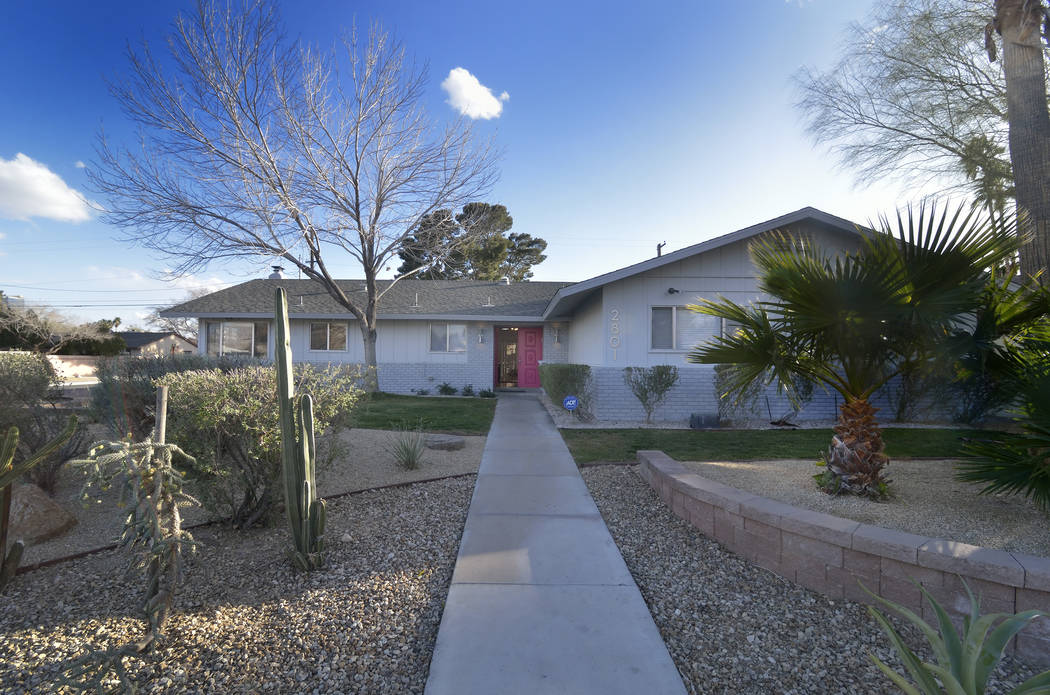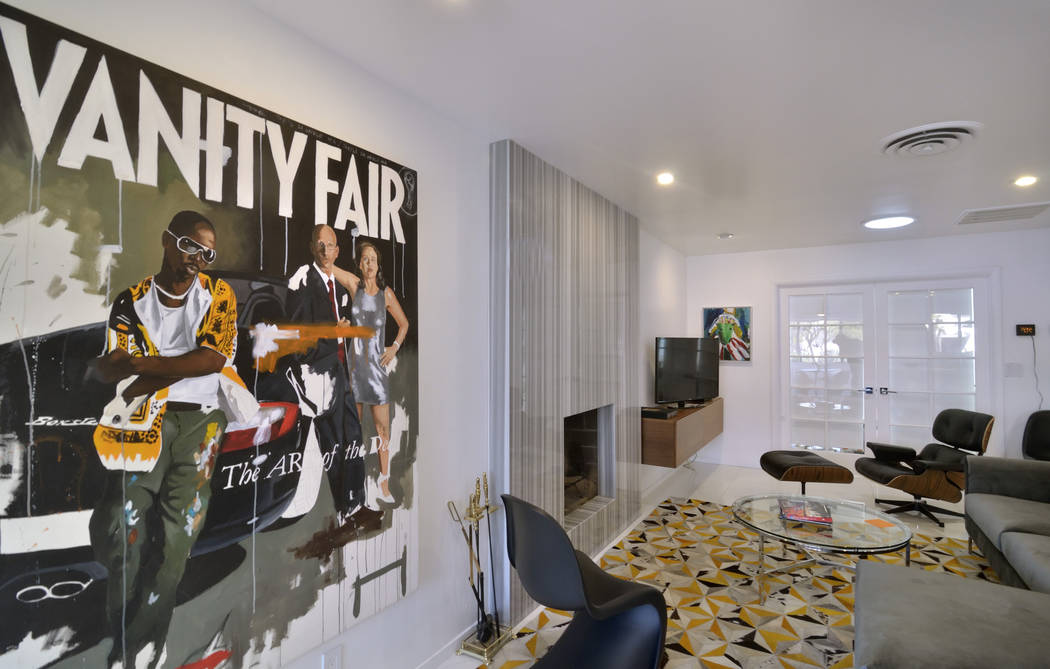 The interest in Las Vegas' historic homes and neighborhoods continues to grow inside and outside Nevada and will be celebrated this year with a special tour of a 15,000-square-foot underground bomb shelter that features a putting green, pool, Jacuzzi and casita.
The fourth annual Home + History Las Vegas will be held the weekend of April 27-29 by the Nevada Preservation Foundation. It's expanding its offerings in showcasing Southern Nevada's architectural past and how it's being preserved.
"Our mission is to educate the public in the historic buildings and the stories that exist here with those buildings in Las Vegas," said Heidi Swank, executive director of the NPF. "There's a myth that Las Vegas blows everything up, and we're here to counter that myth by showing them all the fabulous things we have."
The event consisted of two activities when it started in 2015 — a tour of eight to 10 homes and a martini tour cocktail party of an historic home — but was expanded after it was sold out in the second year. It has grown to 15 separate events, including lectures on architecture and other educational gatherings.
Swank said additional tickets have been added for some sold-out events.
This year's event includes a double-decker bus tour taking people through the history of neon in Las Vegas. There will be a walking tour through Las Vegas' first historic district, featuring popular styles of residential architecture from the 1930s to 1950s.
There will be a guided bike tour through two vintage neighborhoods of celebrity homes of the past and present, where people will learn about the midcentury architecture along with the lives of people who have lived in the homes.
There will be a double-decker bus tour of institutional architecture throughout the city. That includes churches, schools, banks and other civic buildings from the early and mid-20th century.
The signature event is a drive-yourself, four-hour tour, which will be held April 29. It will include as many as 10 midcentury modern homes. Some are original and restored, and others are modernized and renovated. It costs $45.
There are new homes on the tour every year to keep it fresh, but this will be the first time a home seen in the first year will be repeated, according to Michelle Larime, the foundation's associate director. It's a 1940s traditional ranch-style home in the John S. Park historic neighborhood.
"We don't repeat that often, but we feel like it has grown so much, and lot of people have caught wind of this in the past year who wouldn't have seen those first homes," Larime said.
The foundation sends out advertising via social media and through e-mail for homeowners to apply to be on the tour. Those interested fill out a brief survey and submit photos and officials do a walk-through of the home, Larime said.
"We're looking to create a good variety and showcase multiple time periods of the 1940s through the 1970s and the different ways people live in the houses," Larime said. "Some might be a time capsule with the original oven and old refrigerator. Some may have modernized on the inside and still showcase the midcentury way of living by not changing historically significant features, such as space planned and exterior materials. We choose the homes based on what's going to be a good variety as well as what fits our mission."
Larime said some of the homeowners who put their homes on the tour range from artists and designers to Realtors and everyday people who "just really enjoy living in historic neighborhoods." They understand the architecture, she said.
"They may come from other areas of the country where preservation is a little more common and move here seeking older neighborhoods," Larime said. "They already have an idea they want to live in an older home that has character of the past, (rather than) perhaps a new house in a different part of the city."
Swank said the foundation has surveyed people who bought tickets to the event and discovered that many of them are surprised by the number of historic homes and buildings that remain in Las Vegas. In 2017, 14 percent of the 750 tickets sold over the weekend events were sold to people from out of town, and that figure could reach 20 percent this year, Swank said.
With interest from not only Nevada residents but people from California, Arizona and Utah, the attendance has increased more than 50 percent each year, Swank said.
"We get email from people across the country who want to come learn about our history," Swank said. "We have been surprised by the draw to add Las Vegas to their travel plans through this event. It's bringing a whole new sector of tourists to the community. There's a lot of popularity not only from the U.S. but across the globe about midcentury architecture that we have from the heyday of Las Vegas, when it grew so quickly and was an amazing place to go in the middle of the desert."
The city of Las Vegas provides grants to help fund educational speakers and venues. The Las Vegas Convention and Visitors Authority provides grants for nationwide advertising to reach a larger audience, Larime said.
"They have worked with us to grow the event and help us understand the market and offer these things to out-of-state tourists," Larime said. "We do print advertising in magazines that reach the market and do paid social media and digital ads. A lot is word of mouth."
The maximum capacity for all events is 1,200, and given that it was more than 750 in 2017, there's room to grow, Swank said. Many events are capped to fit the venues and keep their intimacy.
The Sunday afternoon home tour signature event is arranged over four time slots at four hours each and can accommodate 350 people. The event still has some capacity, so there are no plans to expand it at this time with more days and tours, Larime said.
"It only runs on Sunday with four different start times, and each gets four hours to go across the whole afternoon," Larime said. "We can't have too many people walking through the house, and we found that number helped. It's not too crowded by staggering start times to help get people through."
The money generated by the events goes for historic preservation across the state. That includes working with neighborhoods to get them designated as historic districts.
For details, visit nevadapreservation.org.